Deyjah Imani Harris is an American student, Instagram star, YouTuber, and celebrity daughter. She has recently come into the spotlight but not by her choice. She's probablybest known for appearing in the reality TV show "T.I. & Tiny: Friends & Family Hustle".
Early life, family, educational background
Deyjah Imani Harris was born on 17 June 2001, in Atlanta, Georgia USA, the only child of Ranniqua Brannum and Cliford Joseph Harris Jr. Both of Deyjah's parents are hip-hop artists,  known under the pseudonyms Ms Niko and T.I., respectively. The couple had been in a short-lived relationship around 2000 and 2001, but were never married.
Deyjah has eight half-siblings, three from her mother's side and another five through her father. Deyjah's mother Ranniqua has given birth to Andrew, Jaelah Mckine, and Soniah; their father's name is unknown. Though a lot is known about her father, Deyjah's mother is not so well known.
Ms Niko AKA Ranniqua
Ranniqua was born on 22 September 1980 in Atlanta, Georgia USA. Her parent's names are Rodney Brannum Sr. and Crystal Brannum. Rodney is a U.S. Army Sergeant and is currently located in Washington. Ranniqua has four sisters Alicia Brannum-Taylor, Drea Williams, Crystina Kennedy, and Sweetboo Brannum.
She also has two half-brothers Rodney Brannum Jr and Thomas Bailey. She is a rapper, singer, and music producer. Her most prominent work includes the album "Luv Kronicals: Reloaded" which was released in 2013 and her EPs "2 Sides 2 Luv: Soft Side" and "2 Sides 2 Luv: Ruff Side". Most likely due to her father's occupation, Ranniqua needed to move a lot during her early life so she attended several different high schools
Deyjah grew up with her mother, with occasional visits from her father T.I. Ever since she was a child she had been occasionally making appearances in her father's reality TV show "T.I. & Tiny: Friends & Family Hustle".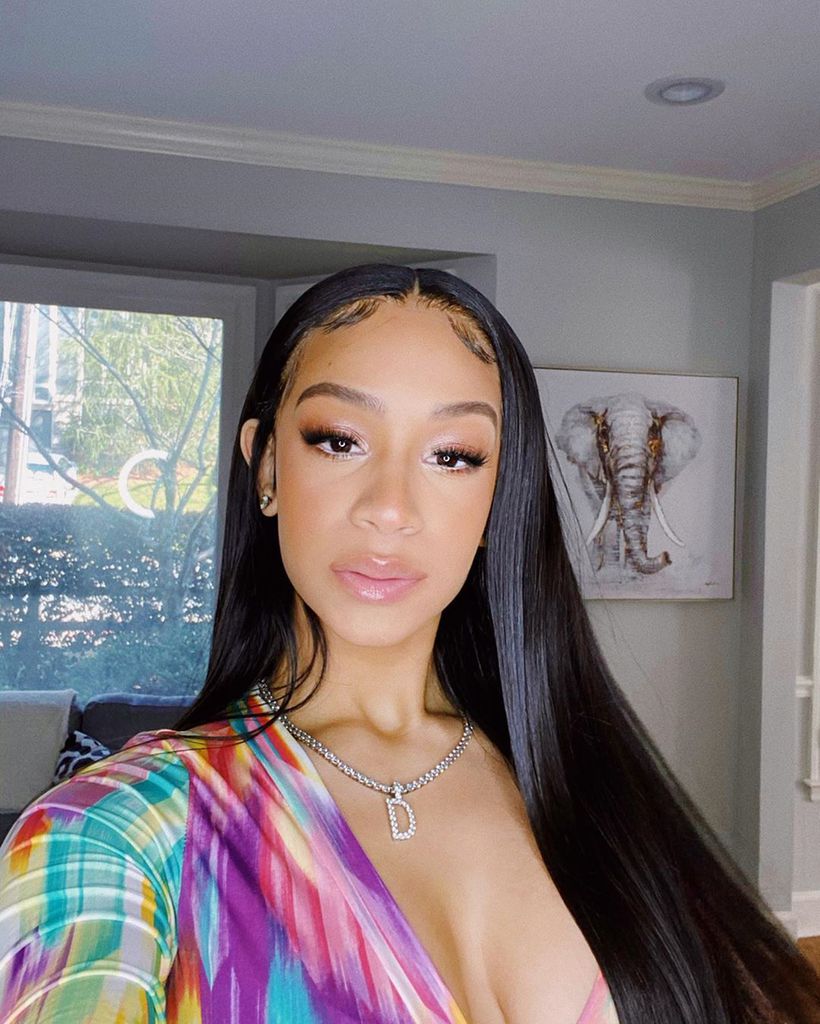 She had been very open and transparent about her mental health issues, and the fact that she's had anxiety and depression since she was 11 years old.
She matriculated from high school in 2019 and enrolled at a university.
Career
Growing up with the exposure of her parents gave Deyjah the perfect platform to grow her online presence. Deyjah launched her YouTube channel on 5 July 2017 and despite having only three videos uploaded, she has amassed almost 75,000 subscribers and over 840,000 views. She posted the first video on 26 March 2020 – "Mental Health Matters: Part I" – and depicting her struggles with it.
Due to the controversy which involved her father making inappropriate comments about her body, she chose not to make a video for the second part, instead she shared the link to a Google document in which she wrote the second part. The two other videos were posted on 22 August 2020 and are two-part Question & Answer videos in which she answered fans' questions from her Instagram account.
Deyjah is an Instagram model and influencer, as well; her account has 1.7 million followers. She's been endorsed by fashion brands, and does paid promotions on her account.
Personal life, boyfriend
Deyjah has been keeping a low profile for most of her life.
She's appeared in her dad's reality show on several occasions, but other than that not much was known about her. Some time in 2019 Deyjah became the center of a scandal, but not by her actions. T.I. had been a guest on the Ladies Like Us podcast, and when he was asked about his relationship with his oldest daughter he said that he goes to her yearly gynecologist examination with her. He then proceeded to say that he makes sure to ask the doctor to check his daughter's hymen because he wants to be sure that Deyjah is still a virgin. The backlash that ensued came from all over the web, and Deyjah came onto the "T.I. & Tiny: Friends & Family Hustle" to talk to her cousins about what had happened, and how embarrassed she felt.
She also spoke about how differently her dad treats her as opposed to her brothers. Even though they are younger than her, T.I. is very open about talking to them about sex and even jokes about one of his teenage boys becoming a dad. He practically encourages them, but seems to want to put Deyjah away from any form of intimacy. Deyjah has said that her relationship with their dad is now damaged, and that she might never be able to look him in the eyes again.
After the incident, T. I. was a guest at the Red Table Talk, the podcast hosted by Jada Pinkett Smith with the co-host for that episode being Nazanin Mandi – an entrepreneur and a social media star.
He was trying to blow it off as a joke, and kept repeating how apologetic he was to Deyjah. Ms Niko took to Instagram, calling T.I. a narcissist for trying to play the victim.
As far as any romantic relationship Deyjah might be involved in, there seems to be none.
Hobbies, favorite things, and interesting facts
Deyjah has similar interests to most other 20-year-olds. She says that she loves traveling, singing, and shopping.
She enjoys reading and watching Netflix.
Appearance, clothing style
Deyjah is 5ft 5ins (165 cm) tall, weighs around 121lbs (55kgs), with vital statistics of 34-24-35. Her lean figure, beautiful glowy skin, and bright smile have made her an Instagram model on the rise..
Net worth and salary
Deyjah has said in one of her YouTube videos that she never asks her dad for money anymore, and prefers to be independent. Her main source of income is her Instagram account, and she makes approximately $1,500 per sponsored post. Her net worth is estimated to be around $100,000 as of mid-2021.