• Esther Acebo was born in Madrid, Spain in 1983
• She is an actress and TV reporter, best known for her role in the series "Money Heist"
• She attended the University of Castilla-La Mancha and graduated in 2005
• Her roles in movies include "Los Encantados" and "Growing Up"
• She is 38 years old and her net worth is estimated at over $1 million
Esther Acebo Wiki Bio
Esther Acebo was born in Madrid, Spain on 19 January 1983 – her zodiac sign is Capricorn and she holds Spanish nationality. She's an actress and a TV reporter, who's probably known best for her portrayal of Monica Gaztambide in the mystery crime action series "Money Heist" (original "La Casa de Papel") created by Alex Pina, and which stars Ursula Corbero, Alvaro Morte and Itziar Ituno. It follows a team of robbers planning to pull the biggest robbery in the history of Spain by robbing the Royal Mint of Spain of over 2.4 billion euros. The series has been airing since 2017, and has won 29 of the 58 awards for which it's been nominated.
Early life and education
Esther was raised in Madrid, but hasn't shared any details concerning her parents as she respects their privacy; she hasn't spoken about having any siblings either, which is why many believe her to be an only child.
She grew up being interested in sports, and Esther played for her elementary school's soccer team while she also practiced tennis and volleyball. She attended a local high school at which she continued to excel at soccer, while she also became interested in acting after appearing in a couple of school plays. Upon matriculating in 2001, she enrolled at the University of Castilla-La Mancha, at which she took acting classes, and was also chosen to host the children's show "Kosmi Club" before being invited to host the show "Non Stop People" on the program Movistar+.
Esther graduated in 2005 with a Bachelor of Arts degree in physical activity and sport sciences.
Roles in TV series
Esther has been credited with appearing in five TV series including "Money Heist". She made her debut TV series appearance with her portrayal of, Irene one of the lead characters in two episodes of the 2010 comedy "Madrid DF", which also starred Luis del Valle and Ricardo Davila, but failed to attract any attention and was thus cancelled after airing four episodes.
The following year saw her appear in the episode "La Juventud Eterna" of the mystery fantasy drama "Angel o Demonio", created by Joaquin Gorriz and Daniel Cebrian, and which starred Aura Garrido, Jaime Olias and Mar Saura. It follows Valeria who, after having a fight with her parents, learns that she's a Malak and that the two people whom she has just met are an Angel and a Demon.
The year 2019 saw her play the main character Diana in the comedy "Antes de Perder" which also starred Mariam Hernandez and Alberto Rolan, and follows Jana and Diana who team up and decide to act as if they were Bonnie and Clyde; it was cancelled after airing seven episodes.
Esther's only other role in a TV series has been her appearance in the 2020 episode "El Ultimo Cine Vivo" of the horror "No Muertos", which aired only a single episode before being cancelled.
Roles in movies
Esther made her debut film appearance in 2012, when cast to star in the short drama "Se Quedan a Cenar", and the following years saw her star in several other shorts, such as "Die Krise", "Habla o Revienta" and "Baraka".
Her first appearance in a feature film was in 2016, when she played the main character Amnesia Carrasco in the musical comedy drama "Los Encantados", written and directed by Ricardo Davila, and which also starred Raul Amores and Txabe Atxa. The movie follows a strange world of dreams, and it won two of the three awards it was nominated for. In 2018, Esther was cast to play Doctor Marin in the romantic comedy drama "Growing Up" (original "Hacerse Mayor y Otros Problemas") written and directed by Clara Martinez-Lazaro, and which starred Silvia Alonso, Barbara Goenaga and Maria Esteve. It follows the life of Emma who's in her 30s, and has just been asked by her best friend Lola to become the guardian of her about-to-be-born baby. In 2019, Esther starred in two short movies – "El Metodo" and "Paralelos".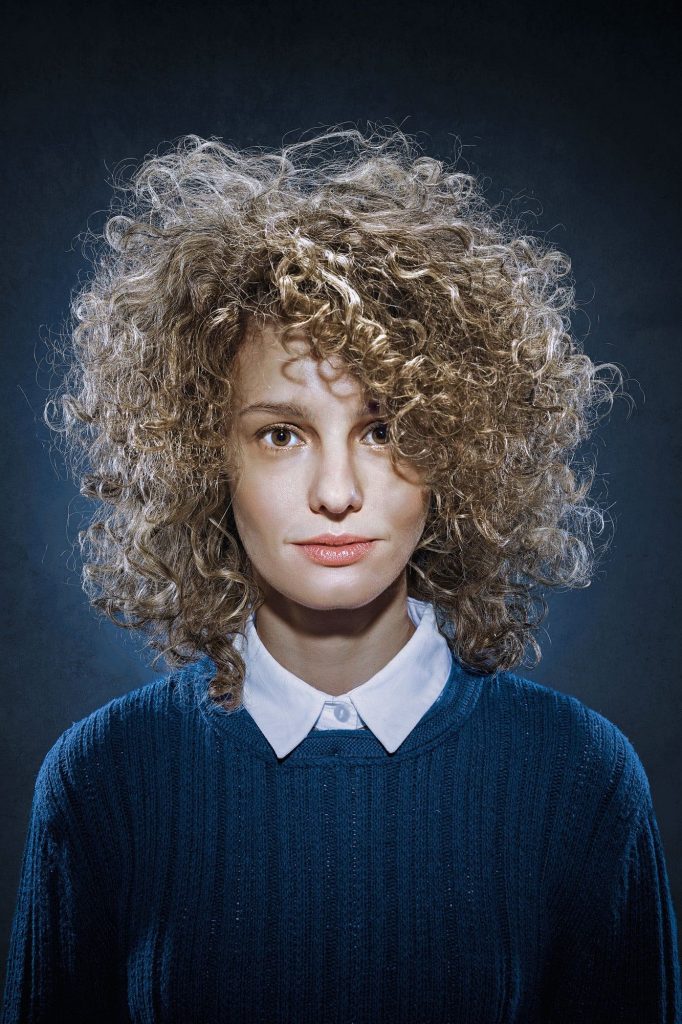 Her most recent movie role has been her portrayal of the lead character Andrea in the 2020 short drama "One 2 One", written and directed by Nestor Ruiz Medina, and which also stared Roberto Manrique. Esther's currently shooting for the upcoming mystery horror thriller "La Casa de Tiza", directed by Ignacio Tatay, and which'll star Carlos Santos, Eva Llorach and Eloy Azorin. The movie follows a couple who find a young girl in the middle of a high road, and decide to adopt her.
Other credits
She has been featured in three talk-shows: "CQC Chile" in 2018, "La Resistencia" in 2019, and "CFF Talks TV SERIES" in 2020.
Awards and nominations
Esther has been nominated for a single award: a 2018 Spanish Actors Union Newcomer Award for Female (Categoria Femenina) for her performance in the series "Money Heist".
Love life and husband
Esther's amongst the most secretive actresses as she hasn't spoken about any men (or women) she has perhaps been with, however, there are various rumors circulating the internet concerning her current relationship status as well as her sexual orientation. Many of her fans believe that Esther's today in a relationship with a mysterious man whom she has apparently been seen with on a number of occasions, however, no evidence has been provided to support these claims, nor has Esther commented on anyone she could be seeing today.
There are also those who believe that the popular actress is a lesbian, and one of her fans has even claimed to have seen Esther being rather too close to her female friend at a party in Madrid, but this hasn't been confirmed either.
As of March 2021, Esther seems to be single, hasn't married and doesn't have children.
Hobbies and other interests
Esther's somewhat addicted to her Instagram account, as she receives a lot of attention from her fans there. She's a star on the network as she has amassed close to six million followers and has uploaded around 1,300 pictures, most of which have been taken during her everyday life.
She's a huge dog-lover, and her pet dog Petra can be seen featured in many of her Instagram pictures.
Esther's keen on travelling, and her acting career has taken her to several European countries such as Germany, England and Italy, and she's also had an opportunity to visit several US states, including California and New York.
Esther's favorite season is summer as she enjoys being close to the sea, sun tanning at the beach and playing beach sports.
She has her own favorite Hollywood actors and actresses, some of whom are Robert Downey Jr., Leonardo DiCaprio and Anne Hathaway, and a couple of her favorite movies include "Avengers: Endgame", "Titanic" and "The Eternal Sunshine of the Spotless Mind".
Age, height and net worth
Esther's age is 38. She has long curly brown hair and brown eyes, her height is 5ft 8ins (1.73m) and she weighs around 140lbs (63kgs).
As of March 2021, her net worth has been estimated at over $1 million.