• Jason Eugene, professionally known as FaZe Jev, is an American internet celebrity, best known for being a gamer and YouTuber.
• He is of mixed descent and grew up with his grandparents.
• He launched his YouTube career in 2012 and is part of the FaZe Clan gaming group.
• He is married to another gamer and lives in Cherry Hill, New Jersey.
• He has an estimated net worth of $1.7 million.
FaZe Jev is an American internet celebrity, best known for being a gamer, and a YouTuber who releases comedy videos and commentary. He launched his YouTube career, and has since been a part of numerous gaming communities which have given him more than a comfortable life.
Early life, family, educational background
FaZe Jev's real name is Jason Eugene, but his last name is still unknown. There's speculation that the "V" in his nickname is the first letter of his last name, but he hasn't confirmed or denied this rumor. Jason was born on 18 October 1993, in New Jersey, USA, of mixed descent, as he's partly Caucasian, partly African-American, but he also has some Puerto Rican ancestors.
Details about Jason's family are somewhat secret – his parents' names are unknown, but it's known that he grew up with his grandparents, as his father left the family when Jason was very young, and still hasn't rebuilt the connection. Jason grew up with three siblings, whose names are also unknown.
Jason attended a local high school in New Jersey, but after matriculating he didn't go to college. He admitted that, during his school days, he was always questioning authority and never got along well with his teachers or his peers, but he now regrets it. He said that he enjoyed basketball, but would spend most of his free time playing video games and socializing online. At the time he started his YouTube channel, he was working at a factory.
Career
It's safe to call Faze Jev a social media influencer today. His beginnings were humble, to say the least. He was working in a factory, and often working overtime. He would come home and then spend four or five hours making and editing videos for his YouTube channel. Jason's current YouTube account is not his first, before "FaZe Jev", he launched "poketLWEW" on 17 October 2009. However, it didn't last very long, and after a while he forgot his dream of being a social media star.
A couple of years later, on 7 January 2012, Jason posted the first video on his new channel, a gameplay commentary on Modern Warfare 3.
His most popular content came from playing games such as "Call of Duty" and "The Impossible Game", the kind of videos that made him popular over the years, and helped him gain the nearly five million subscribers that he has today, are the ones on which he lets his comedic side out.
Jason has been making different kinds of videos over the years – the main focus of his channel has always been video games, but that doesn't mean that he's been making the same type of content. Along with the gameplay commentary he started with, he's been making humor-based videos and video blog type of content as well. The most famous series of videos that he's put out was the infamous "RAGETAGE" videos, that he made with his friends from the channel called "CODKarnage", while playing all the above-mentioned games, and these include them making all kinds of jokes, screaming and punching holes through their furniture.
The video games industry has become a multi-million dollar one in the last decade or so, and people who take part in these competitions form gaming groups. Jason has been a part of several of these gaming communities, but the one he's been in the longest is FaZe Clan. Jason was welcomed into FaZe Clan in 2014, and nowadays holds the position of a sniper.
In 2018, the FaZe Clan pronounced him the winner of the "Video of the Year" award.
FaZe Clan
FaZe Clan is the world-famous e-sports and entertainment organization stationed in Los Angeles.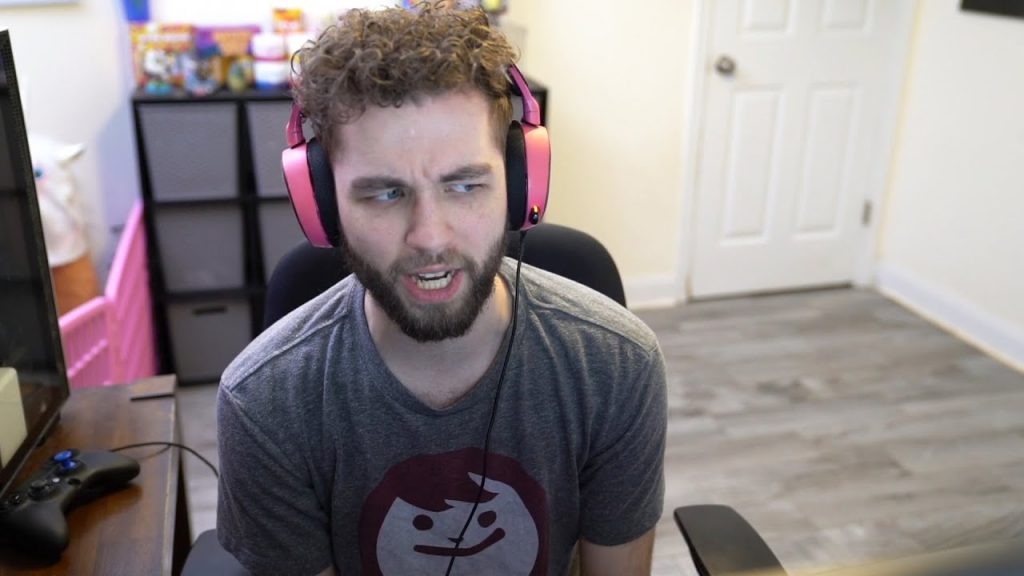 It came to be in 2010 when a group of people who like playing "Call of Duty" came together to form a group, to be able to compete together. Today, FaZe Clan counts about eighty members who live all over the world. Among them are some real-life celebrities such as Offset, Lil Yachty, and LeBron James' son.
The FaZe Clan isn't solely focused on gaming, but philanthropy as well. In April 2020 they hosted a Draft-A-Thon, that went along with National Football League (NFL) season, as well as the "Fight2Fund" in March of the same year. The money they managed to raise during these events went to Covid-19 relief, to numerous UK and US organizations.
Personal life
Jason keeps his private life under wraps, most of the time, but his girlfriend is also a gamer, so they sometimes appear in each other's videos. The two have been together since 2016, when Jason mentioned her in one of his videos. The couple became engaged in July 2020, and were married in November of 2020.
Alexis's last name is also unknown, but online she goes by the name Abstract Sweater. Alexis graduated in 2014 with a Bachelor's degree in Nursing and Paramedics, but a few years after working in her field decided to quit,  saying that she hated working in the American healthcare system.
She has lupus, and says that Jason helps her very much.
Alexis is a gamer as well, active on Twitch and Discord.
The couple lives in Cherry Hill, New Jersey with their two dogs, Ahri and Nami, and a cat called Cameron.
Hobbies, favorite things, and interesting facts
Jason has many hobbies. He's mentioned a few times in his videos how much he likes blades and nice-looking knives, so his fans started sending them to him in the PO box.
He enjoys painting in his spare time, and has posted several videos of him attempting to paint something while talking to his audience.
Apart from YouTube, he's active on Twitter and Twitch.
He uses his online platforms to advocate against drugs and alcohol.
Appearance, clothing style
Jason's height is 5ft 8ins (173 cm) and weighs about 133lbs (60kgs). His most prominent physical attributes are his piercing blue eyes and brown hair.
His trademark is his pink headset, which he uses every time he makes a video.
Net worth and salary
Jason's main source of income is his YouTube channel, reputedly making him about $26,000 a month, adding onto that his FaZe Clan membership. It's estimated that his overall net worth is about $1,7 million.