• Meghan McCarthy is an American internet personality, YouTube star, comedian, and writer.
• She was born in 1991 in Scranton, Pennsylvania, USA, and attended the University of Auburn.
• She has over two million YouTube subscribers and 150 million views.
• She is currently in a relationship with Kameron Kennedy, a sushi chef.
• She is an animal lover and has supported numerous anti-bullying campaigns.
Who is Meghan McCarthy?
Meghan McCarthy is an American internet personality, YouTube star, comedian and writer, who is best known to the world for her high-pitched voice. He's amassed more than two million subscribers on her official YouTube channel.
Meghan McCarthy Bio: Age, Childhood, and Education
Meghan Walsh Madlen McCarthy was born on 22 November 1991 under the Scorpio zodiac sign, in Scranton, Pennsylvania USA. She grew up in her hometown with two siblings, Kaila and Bridget, but she hasn't talked about her parents. Meghan attended the University of Auburn, from which she obtained a bachelor's degree in theatre.
Career Beginnings
Before YouTube, Meghan was a popular Viner; she began uploading short comedy sketch videos on the popular app, and collected more than 3.5 million subscribers before it was closed in 2017. Meghan uploaded her first video on YouTube in 2013, entitled "Ridiculous Harlem Shake", which now has over 200,000 views. She then focused on Vine, but after the app was closed she started uploading personal videos onto YouTube, including "Living With the Opposite Sex" in 2014, which has over 700,000 views, while her first viral video was "Draw My Life", which now has over six million views.
She started uploading new videos more frequently, which only brought new subscribers to her channel.
Rise to Prominence
Thanks to her perky personality, her interesting voice, and her comedic presence, Meghan was closing in on becoming a star. She reached more than two million subscribers on her official YouTube channel, before she decided to take a break from her online career. Her last video was made over two years ago and is the last in the "Vlogmas" series, entitled "My Last Video… For Now!!! I'll Be Back! – Vlogmas 25".
Nevertheless, Meghan has retained her popularity, despite not being active on YouTube for a couple of years. Her videos have attracted more than 150 million views – some of the most popular videos include "Cartoon Voice Impressions", and "Talk In Your Real Voice", both with over 13 million views, and "How My Voice Sounded As a Baby", which has over five million views, among numerous other videos that have increased her popularity.
Real Voice
Many have questioned if Meghan's high-pitched voice is her real voice, and that she has maybe altered the sound.
However, she has shared a number of videos from her younger years that confirm that she had her high-pitched voice even in middle school.
Instagram Popularity
Although she isn't on YouTube anymore, Meghan has found new media outlets to express and showcase her creativity. She has been focused on Instagram on which she has more than 630,000 followers, and has been posting regularly on this social media platform, continuing with her comedic skits, amusing her fans.
Personal Life, Boyfriend, Dating, Single?
From 2014 Meghan was in a relationship with Vine star Joey Ahern. The two collaborated together, however, they drifted apart, and eventually split in 2016.
In 2017, she started a romantic relationship with the sushi chef and cook at Kuro Japanese Restaurant in Hollywood, Kameron Kennedy. He is often featured in her videos, both on YouTube and Instagram as well, saying that she's a very lucky girl.
Net Worth
As of mid- 2021, Meghan McCarthy's net worth has been estimated to be around $450,000, earned through her successful career as an online content creator. Furthermore, she has also done a number of voice-overs, and has written and acted in advertisements for such companies as Coca-Cola, Oral B, Burger King, Tic Tac, and Honda, among others.
Appearance and Vital Statistics
This popular YouTuber has blonde hair and blue eyes. She stands at a height of 5ft 2ins (1.57m), weighs approximately 106lbs (48kgs), while her vital statistics are 31-23-31, bra size 34A.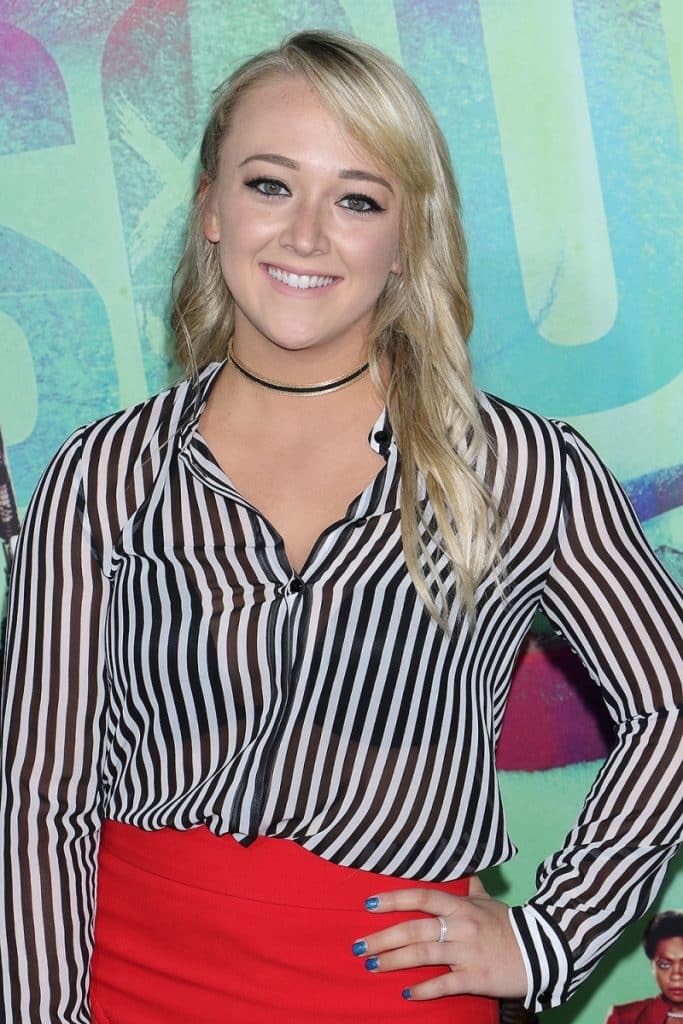 Hobbies and Interests
Meghan is a huge animal lover, and owns several pets, including two dogs, which she's often featured her in her videos.
Bullied throughout her high school years, Meghan has supported numerous anti-bullying campaigns. She has also recorded a number of children's books for charity, and thanks to her humor and perky personality, inspired numerous youngsters to pursue their dreams.