• Ned Fulmer is an American internet personality, comedy writer, video producer and co-owner of 2nd Try LLC production company.
• He graduated from Yale University with a Bachelor's degree in Chemistry.
• He is part of the comedy group 'The Try Guys' who have accumulated over 1.6 billion views and over 7.5 million subscribers.
• He is married to Ariel Fulmer, with whom he has two children, and they have co-written two books.
• His estimated net worth is over $10 million.
Ned Fulmer is an American internet personality, comedy writer, video producer, and one of the co-owners of the 2nd Try LLC production company. He is also a family man with a very interesting personality, but one of the main things he often brags about is how much he loves his wife.
Early life, family, educational background
Edward Gallo 'Ned' Fulmer was born on 11 June 1987, in Jacksonville, Florida. Details about his parents such as their names and occupations are not known to the public, and Ned's most likely an only child. He's Caucasian by ethnicity, and has said on several occasions that he's of Italian descent.
Soon after he was born the Fulmer family moved away from Florida and settled in Chicago.
He doesn't share much information about his early childhood. After matriculating from high school, he enrolled at Yale University, from where in 2009 he graduated with a Bachelor's degree in chemistry. When asked about his academic career and what he currently does for a living, Ned said "I figured that I could do comedy with a chemistry degree… If things didn't work out and I wanted a different job, it's pretty hard to do if you don't have a hard sciences degree."
Career
After university Ned started working as an energy chemist, but on the side he developed his love for comedy by doing improvisations and sketch routines for Second City and iO Chicago – a theatre and training center that thought and hosted improv nights. He was really good at it, as Time Out Chicago named him their "critic's pick".
In 2013 he moved on to Buzzfeed, an internet media and production company with a focus on digital media. Ned began as an intern, but within a year became one of the managers. He eventually became a Development Partner at the company, which means he hired, trained and monitored over 30 full-time video producers.
The Try Guys
Buzzfeed is also where Ned met Keith Habersberger, Eugene Lee Yang and Zach Kornfield in 2014, the quartet soon started making videos together, calling themselves The Try Guys, because the kind of videos they made at the beginning were always a funny presentation of them trying new things; the first video they made together was a try-on of women's underwear. The Try Guys were an instant hit on the network, continuing to make hit after hit videos, with what they were trying becoming more and more extreme. Ned's criteria for choosing the topic for the videos was "If it makes us uncomfortable and scared, without being dangerous, we would do it."
The main thing that separated them from the other Buzzfeed producers at the time is that they were very down to Earth, and open to other cultures. There was no toxicity, but the videos made their audience learn about different points of view, and social structures. One of the videos that Ned says is his favorite was the episode in which the guys tried drag for the first time. It was interesting because they were not aware of the drag culture (drag refers to the practices of one gender dressing in the clothes typically worn by the opposite gender, and often adopting the conventional mannerisms of that gender.)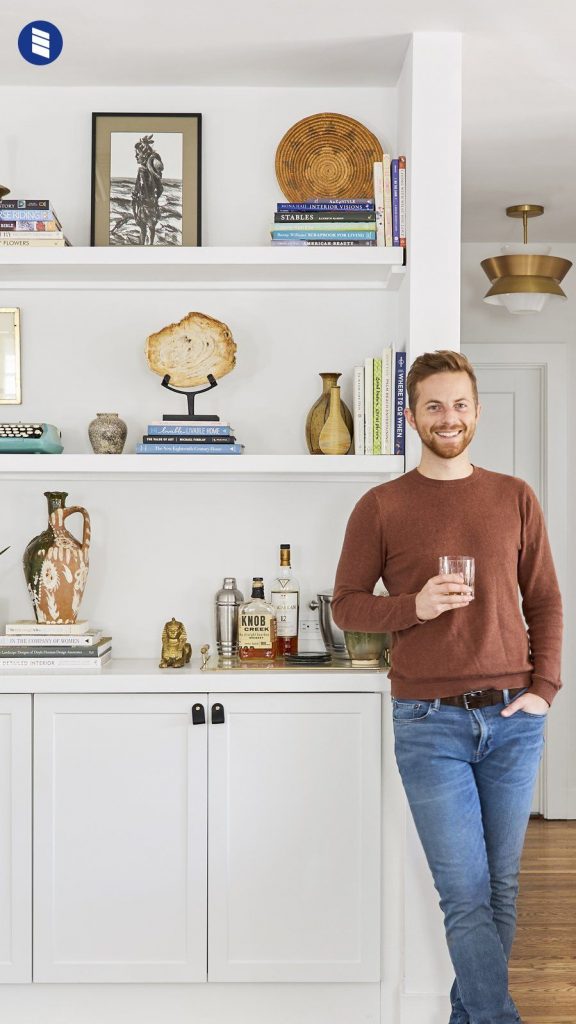 At first, they included other members of Buzzfeed in their videos, but with no success, so they continued as a team. Their videos soon garnered billions of views and numerous awards, and they eventually launched their own YouTube channel, and a show on YouTube Red in early 2017 entitled "Squad Wars". Their most viewed video is "The Try Guys Try Labor Pain Simulation", with 35 million views. Their videos on Buzzfeed have accumulated over 100 million views, and their own channel over 1.6 billion, as well as over 7.5 million subscribers.
In 2017 they were nominated for the Streamy Award: Show of the Year. In 2018 they hosted the award ceremony, and won the Show of the Year Award.
On 16 June 2018, they announced that they were leaving Buzzfeed and launching their independent production company – 2nd Try LLC. They are still making videos as a group, and usually filming in Los Angeles, Glendale, or Burbank, depending on the nature of the video.
The Try Guys have become best friends over the years. On 30 June 2019, they announced that they had co-written the book entitled "The Hidden Power of F***ing Up".
The book follows each member on their journey to improve their lives, and discussing how their failures have helped them grow. The book was released on 18 June 2019 by HarperCollins and topped the New York Times Best Seller list.
At the beginning of 2021, they announced another entertainment venture – they will host a Food Network show entitled "No Recipe Road Trip with the Try Guys".
Personal life, wife, children
Even though he doesn't share too much information about his life, Ned is very proud and open about his marriage and love for his wife Ariel (born Ariel Vandevoorde). The two met at a party in Chicago, but it's not clear when, and so how long they were together before tying the knot, on 12 June 2012.
The couple welcomed their first son James "Wes" in 2018, and their second son Finley "Fin" in 2020.
Ariel Fulmer is an interior designer by profession; she attended The American School in London and Universite Sorbonne Nouvelle, and also has a degree in sociology and anthropology from Carleton College. She is the founder of Fig & Stone Design, an online shop that specializes in handmade and vintage items.
In early 2021, Ariel and Ned co-wrote and published "The Date Night Cookbook".
Hobbies, favorite things and, interesting facts
He loves soccer, and is an avid fan of Brazil in the FIFA World Cup.
"My wife" …excited to reveal our new Collect-A-Boys Talking Figurines! (Link in bio, pre-order ends 6/13) pic.twitter.com/VxwiTpFvo8

— Ned Fulmer (@nedfulmer) May 26, 2021
At the age of three, he developed a phobia of dogs after a Doberman attacked him. He has now overcome this fear by, as he said, petting every nice dog he comes across, and today he owns a dog, a chocolate Labrador whose name is Bean.
Aside from soccer, Ned also enjoys the NFL (National Football League), and his favorite team is The Jacksonville Jaguars.
He hates horror movies, but his favorite color is red, because "it rhymes with Ned".
Appearance, clothing style
Ned is approximately 5ft 9ins (175 cm) tall and weighs about 170lbs (77 kgs). His most prominent physical features are his ginger hair and green eyes.
Net worth and salary
Ned's annual salary is now known, but his net worth has been estimated to be over $10 million.