Who is Paul Walter Hauser?
Paul Walter Hauser was born on 15 October 1986 under the zodiac sign of Libra, in Grand Rapids, Michigan USA. He is a 34-year-old actor, producer, director, and writer, probably best recognized for landing the role of Keith in the Audience Network drama series "Kingdom" (2014-2017), playing the title role in the biographical drama film "Richard Jewell" (2019), and featuring as Raymond in the YouTube Red / Netflix martial arts comedy-drama "Cobra Kai" (2019).
How rich is he, as of now? Paul Walter Hauser Net Worth
As of early 2021, Paul Walter Hauser's net worth is over $1 million, earned through his successful involvement in the entertainment industry by working on 45 television and film titles since he launched his career back in 2000.
Childhood, Parents, Siblings, Nationality, Ethnicity
Paul Walter Hauser spent his early years in Saginaw in Michigan, where he was raised by his father, The Rev. Paul Alan Hauser, a Lutheran minister, and his mother, Deborah Hauser. He also has a brother named Matthew Hauser, who is a Lutheran minister just like their father, and two sisters named Julia and Elise. He holds American nationality and belongs to White Caucasian ethnic group.
Early Life and Educational Background
Paul Walter Hauser has always had a great sense of humor, which led him to become interested in acting and performing. He went to Valley Lutheran High School, a private parochial school located in Saginaw, where he started writing the scripts.
He then began doing stand-up comedy at the age of 16, sharing the stage with such famous comedians as Dave Attell, Pauly Shore and Rob Paravonia. Upon matriculation, Paul enrolled in Concordia University Chicago, but subsequently dropped out to pursue his professional career in the film industry.
Career Beginnings
Paul Walter Hauser started his career as a writer and producer, while his debut acting appearance came in 2005 when he lent his voice to various characters in two episodes of the Comedy Central late-night talk show "Too Late With Adam Carolla". His acting career took off five years later, with his portrayals of Dale in the drama film "Virginia", next to Jennifer Connelly and Emma Roberts, and Keanu in the made-for-TV comedy film "Lee Mathers".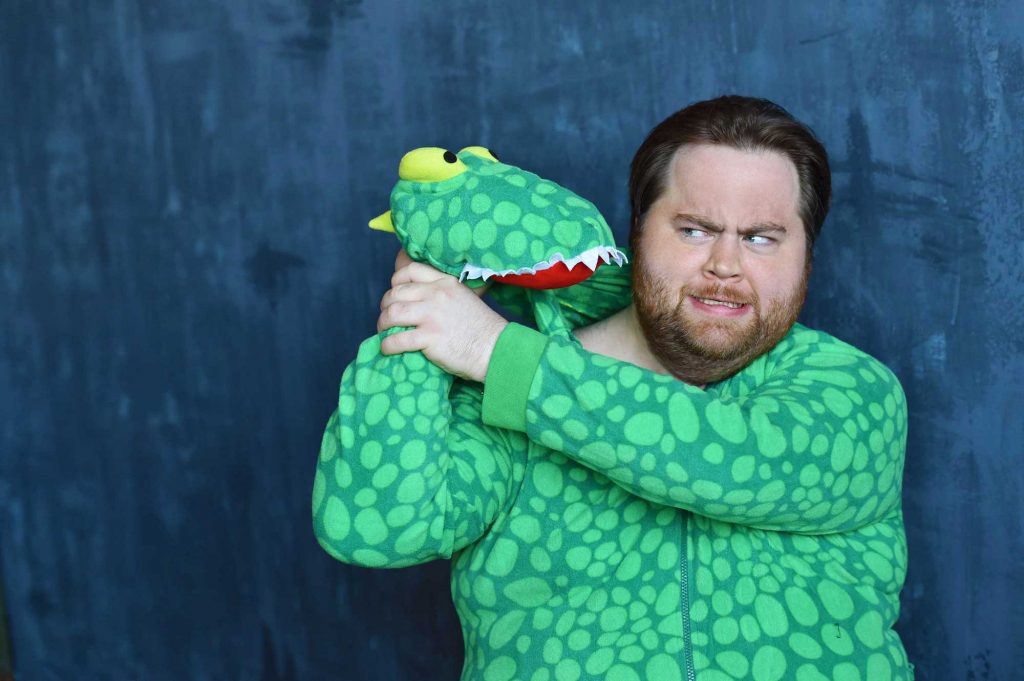 He then guested as a student in the episode "Messianic Myths And Ancient Peoples" of the NBC sitcom "Community", and Richie in the episode "Dee Reynolds: Shaping America's Youth" of the FX sitcom "It's Always Sunny In Philadelphia", also in 2010.
Rise to Fame
Thereafter, Paul portrayed Davis in the short drama film "…Forgotten, Detroit." (2012), and featured as Pastey Jones in the parody film "iSteve" (2013). During the same year, he also landed the guest roles of Juggalo in the episode "The Boyfriend Experience: Girls & Ribs" of the TV comedy mini-series "D.I.R.T. Comedy", and various personalities in two episodes of the Comedy Central sketch series "Key & Peele", and then produced the Food Network series "The Shed". Between 2013 and 2014, Paul was cast as Dashawn in the Amazon Prime Video comedy series "Betas".
In 2014, Paul made his directing debut with two episodes of the TV comedy series "39 To Go", after which he joined the cast of the Audience Network drama series "Kingdom ", portraying Keith for three seasons until 2017. Concurrently, he continued to work on other projects, so in 2015 he guest-starred in such roles as Arton Doon Keeper of the Dimensions in an episode of the TV action-comedy series "Car-Jumper", and Oren Edwards in the episode "Ghosts" of the NBC medical drama series "The Night Shift".
Continued Success
In 2016, Paul wrote three episodes of the TV comedy series "The Edge And Christian Show That Totally Reeks Of Awesomeness", and filmed two short titles, "BigHead Spider-Man 2" and "World Without You".
These were followed by his portrayals of Frog in the short comedy film "The Corridor Defended", which he also co-produced, Nick Bottoms in the made-for-TV psychological thriller film "A Midsummer's Nightmare", and Vince in the episode "Rebranding" of the NBC sitcom "Superstore", all in 2017.
Later that year, he landed a small role of DJ in the horror film "Locked Away", wrote, directed, produced, and played Robert in the short romantic film "Kiss Me When I'm Down", and featured as Shawn Eckhardt in the biographical sports black comedy film "I, Tonya", next to Margot Robbie and Sebastian Stan.
Further Work
In 2018, Paul took the roles of Ivanhoe in the biographical black comedy crime film "BlacKkKlansman", and Lonnie Laloush in the comedy film "Super Troopers 2", a sequel to the 2001 film "Super Troopers".
He then wrote, produced and directed the short film "Messy" (2018), appeared as Tripp Knob in two episodes of the Netflix sitcom "Unbreakable Kimmy Schmidt" (2018-2019), and played Eugene Mancuso in the comedy-drama film "Late Night" (2019), alongside Emma Thompson.
He then portrayed Puppet Hank in the adventure comedy film "7 Days To Vegas", featured as Sandy in the short comedy film "Sheep, and starred in the role of Terrence in the coming-of-age drama film "Beats", directed by Chris Robinson, also both in 2019.
Paul Walter Hauser On Why He Feels WWE Has Made "A Billion Poor Decisions" https://amp.WrestlingInc.com/news/2020/06/paul-walter-hauser-on-why-he-feels-wwe-has-made-a-billion-670926/

Posted by Wrestling Inc. on Monday, June 1, 2020
During the same year, he landed the title role in Clint Eastwood's biographical drama film "Richard Jewell", featured as Raymond in the YouTube Red / Netflix martial arts comedy-drama "Cobra Kai", and was cast as Ralph in the short comedy film "Heirloom", which he also wrote and directed.
Recent Years
Afterwards, Paul had a part as Trent in the drama film "Adam", along with Aaron Paul and Jeff Daniels, and played Simon in the war drama film "Da 5 Blood", directed by Spike Lee, both in 2020. Later that year, he was cast as Jeffy Renee Chisholm in the Comedy Central series "Reno 911!", and starred in the role of Michael Dozer in the sci-fi thriller film "Songbird".
Most recently, Paul portrayed Curtis Clark Green in the crime thriller film "Silk Road", and provided the voice of Floyd in the episode "Me, Myself, And Darlene" of the AppleTV+ horror drama series "Calls", both in 2021.
Upcoming Projects
Regarding his upcoming projects, Paul will play Horace in the crime comedy-drama film "Cruella", which is completed. He will also feature in such roles as James Fisk in the comedy film "Eat Wheaties!", Ken Miller in the comedy film "Queenpins", and Bo in the drama film "Delia's Gone", all of which are currently under post-production. It is also announced that he will appear in the Apple crime series "In With The Devil".
Appearance and Vital Statistics
Paul Walter Hauser has short light brown hair and blue eyes. He stands at a height of 5ft 9ins (1.75m), while his weight is around 205lbs (93kgs). Information about his vital statistics, biceps size, and shoe size isn't available.
Personal Life and Favorites
Paul Walter Hauser is a married man. The name of his wife is Amy Elizabeth Boland, with whom he tied the knot at a wedding ceremony held in Los Angeles, California on 23 July 2020. They are expecting their first child together, a boy due in April 2021. Their current residence is in Los Angeles.
He's known as an avid fan of professional wrestling.