• Canadian social media star, YouTuber, and boxer known as Stromedy
• YouTube channel has 3.1 million subscribers and over 640 million views
• Girlfriend is fellow YouTuber Jana Sosic (Jana Soss)
• Physically active with hobbies including boxing, running, and playing sports
• Net worth of over $4 million
Stromedy Wiki Bio
Kyle Godfrey was born in Mississauga, Canada on 29 October 1998 – his zodiac sign is Scorpio and he holds Canadian nationality. He's a YouTuber, boxer and a social media star known as Stromedy, who's probably known best for his eponymous YouTube channel which he launched on 12 December 2012, while it's today subscribed to by more than 3.1 million people, and numbers over 640 million views of all his videos combined. Stromedy mostly uploads scary and adventure videos, while he also pulls pranks and does challenges.
(Insane) Ordering Potion of DANCING from the Dark Web and using it on ImJayStation (It Worked!): https://t.co/lcEVlOqKUy via @YouTube

— Stromedy (@StromedyChannel) January 17, 2019
The channel is family-friendly, and its most popular video "when you see this clown school bus filled with CLOWNS, do not pass it! Drive away FAST!!" has been watched close to 10 million times since 30 October 2020.
Is he fake?
Some people on the internet have named Stromedy 'The FAKEST YouTuber Of All Time', claiming that he steals his ideas from other YouTubers, recreates their videos, and that most of his content is fake.
Early life and education
Stromedy was raised in Mississauga alongside his brothers Ethan and Dawson, by their father Andrew and their mother Jenny; Stromedy's parents prefer to be left out of media, and nothing is known about them.
He became interested in boxing while attending a local high school and began practicing, but it didn't take long for him to learn that he wasn't talented enough to pursue it as a career. Stromedy was also interested in various other activities, including acting, running track and playing football. He matriculated in 2017, and enrolled at Toronto Academy of Acting wanting to become a famous actor, however, Stromedy dropped out after around a year, to focus on his career on the internet.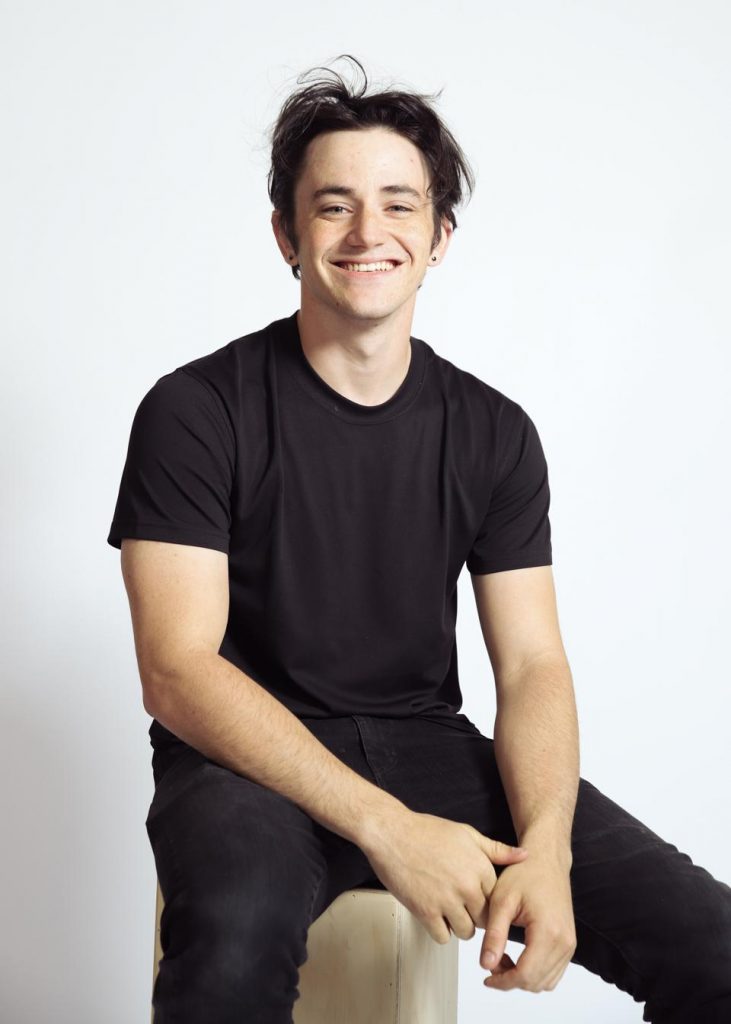 Stromedy's active on various social media networks, and is probably most popular on Instagram, as he's followed by more than 220,000 people, while he's uploaded over 250 pictures, some featuring him at the gym, standing next to fast and expensive cars, and occasionally with friends.
Stromedy launched his Twitter account in July 2015, and it's today followed by more than 6,000 people; he hasn't tweeted since 28 January 2019. He also has a Snapchat account called 'muffinman1989'.
Stromedy has a Facebook account too, but counts just 1,300 people, as he hasn't updated it since 13 February 2017.
He has a TikTok account, with just over 13,000 followers, and close to 10,000 likes on his one and only video "lol comedy prank on dk #prank time on baby" uploaded on 2 February 2019.
Stromedy's career on the internet has helped him earn a lot of money, and he has recently purchased a home for himself in Toronto, Ontario, Canada for $2 million. The story of him buying the house has been featured in various web magazines.
Evil Stromedy
Evil Kyle Godfrey, or Evil Stromedy, is a character created by Stromedy which represents his evil twin brother.
Just as many other evil characters including Evil Jordan and Evil Jaystation, Evil Stromedy wants to control Stromedy's life, and is very dangerous as he had once come to Stromedy's house with a Machete from which Stromedy had to hide. Evil Stromedy managed to catch Stromedy, and the final scene in the video featured him dragging Stromedy to a room and closing the door behind him with an evil laugh.
In the second video featuring Evil Stromedy, he was invited by Stromedy to his new house for dinner, however, after he arrived, Stromedy and his friends hid in the basement, and made a voodoo doll of Evil Stromedy to make him angry. The video ended with Stromedy realizing that he had failed to stop Evil Stromedy once again, but the real ending of the fight wasn't shown.
Evil Stromedy's a sadist who only wants to hurt Stromedy, and wouldn't mind if he killed him or his friends; he has claimed in the videos that he has a very bad life.
Love life and relationships
Stromedy's quite open when it comes to his love life, and his girlfriend Jana Sosic can be seen featured in many of his YouTube videos. She's also a YouTuber going by the name Jana Soss, who launched her channel on 22 July 2015, and it's today subscribed to by over 230,000 people, while it numbers more than 11.2 million views of all her videos combined. She mostly uploads comedy videos, and her most popular – "when you see this creepy DOLL on the playground RUN!! (haunted)" – has been watched over a million times since 20 October 2020.
Stromedy and Jana have been dating for several years, and there are rumors circulating the internet claiming that the two are planning to marry, however, neither has commented on this. They haven't spoken of any other people whom they had perhaps dated before meeting one another, so as of May 2021, Stromedy's dating Jana Sosic, hasn't married and doesn't have children.
Hobbies and other interests
Stromedy's physically quite active, and has three to four training sessions at the gym each week, while he also practices boxing, goes running and plays sports with his friends.
He's not much of a traveler as he enjoys being in Toronto, but has apparently visited a couple of US states for both work and pleasure.
Stromedy's a huge fan of the animated comedy series "The Simpsons", and has created a character for the show that resembles himself.
He's a lover of animals with horses being his favorites, and he rides them.
In his spare time which is usually late at night, Stromedy enjoys watching Hollywood movies starring his favorite actors and actresses Leonardo DiCaprio, Jim Carrey and Angelina Jolie, such as "Inception", "Shutter Island" and "Bruce Almighty".
Age, height and net worth
Stromedy's age is 22. He has short brown hair and green eyes, his height is 5ft 6ins (1.68m) and he weighs around 143lbs (65kgs).
As of May 2021, his net worth has been estimated at over $4 million.