• Thomas Elms was born in 1996 in Vancouver, British Columbia, Canada and holds Canadian nationality
• He is an actor best known for his role as Hamish Duke in the fantasy horror series "The Order"
• Thomas has recently appeared in four 2020 episodes of the fantasy science fiction series "Motherland: Fort Salem"
• He is a musician and plays the piano and the guitar, and is also physically active, practicing boxing and going running
• Thomas has an estimated net worth of over $1.5 million.
Thomas Elms Wiki Bio
Thomas Elms was born in Vancouver, British Columbia, Canada – he hasn't disclosed his exact date of birth, however, it's believed that he was born in 1996 – his zodiac sign is said to be Gemini and he holds Canadian nationality. Thomas is an actor who might be known best for his portrayal of Hamish Duke in 18 of the 20 episodes of the fantasy horror series "The Order", created by Dennis Heaton and Shelley Eriksen, and which starred Jake Manley, Sarah Grey and Ada DiMarco – it's about a college student who, wanting to avenge his mother's death, joins a secret order and finds himself in the midst of a war between wizards and werewolves. The series was nominated for seven awards.
Childhood and education
Thomas was raised in Canada, but as he prefers to keep his personal matters to himself, he hasn't shared any details concerning any siblings and parents – he has, however, featured his mother in a couple of his Instagram pictures.
He became interested in acting while attending Shasta High School, as he was advised by his teacher to join the school's drama club and practice his acting skills. Thomas was also interested in football, and played for his school's team, while he was also thinking about becoming a professional Football Player, but eventually decided to go with acting. He matriculated in 2014, and then chose not to enroll at a college, but to focus on his acting career.
Career as an actor
Thomas made his debut film appearance in 2015, when he was cast to portray Will in the short comedy drama "Their Son Ryan", written and directed by Noah Cohen, and which starred Johannah Newmarch and Tim Bissett – it follows a divorced couple arguing about who gets to keep the ashes of their deceased son.
Thomas made his debut TV series appearance in 2016, with his portrayal of Josh Senior in the episode "The Barbarous King" of the science fiction "Aftermath", which starred James Tupper, Ane Heche and Levi Meaden, receiving mixed reviews – it follows the Copeland family struggling to survive, after supernatural creatures begin to appear on Earth.
A few of Thomas' following roles were in the 2017 episode "The Red Scare" of the action adventure series "Timeless", the 2017 short film "Scarlett" in which he starred as Nate alongside Lilly Joan Gutzei, and the 2018 episode "The Disappearing Game" of the crime mystery series "Aurora Teagarden Mysteries".
In 2018, Thomas portrayed Brian in the fantasy horror science fiction movie "I Still See You", written by Jason Fuchs, directed by Scott Speer, and which starred Bella Thorne, Richard Harmon and Dermot Mulroney – it follows a ghost-inhabited Earth ten years after millions of people were killed during an apocalypse – it received mixed reviews.
The following year saw Thomas play a soldier in the episode "War Games" of the mystery science fiction series "Project Blue Book", which follows a scientist and a US Air Force officer, as they investigate aliens together – the series was a hit, winning one award and being nominated for four others. Later that year Thomas played Matthew in the mystery horror film "Spiral", which won a Best Feature Audience Award, and was nominated for a Leo Award for Best Cinematography in a Motion Picture.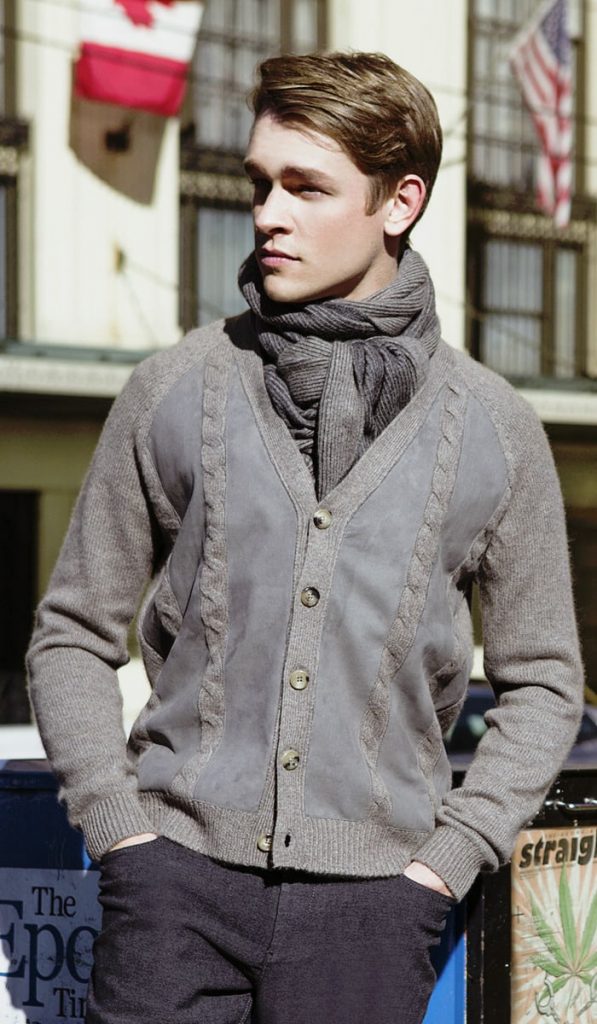 Thomas' most recent appearance has been in four 2020 episodes of the fantasy science fiction series "Motherland: Fort Salem", created by Eliot Laurence and which starred Taylor Hickson, Amalia Holm and Demetria McKinney – it's about three witches training to join the US Army.
Social media star
Thomas is quite active on Instagram, and is followed by close to 190,000 people, while he's uploaded over 80 pictures, many of which have been taken during his everyday life. He has a Twitter account which he created in March 2017, but then abandoned it after having uploaded only a single picture – the account is still followed by around 100 people.
Love life and relationships
Thomas is very secretive when it comes to his love life, and hasn't shared any details concerning his past and present affairs, however, there are rumors circulating the internet claiming that Thomas might be in a relationship.
He has uploaded a picture onto his Instagram account which features a mysterious woman, who is believed to be his girlfriend – Thomas hasn't tagged her so her name isn't known, but most people believe that they might have been together for nearly a year now. Thomas hasn't commented on this.
There are also those who believe him to be gay, and that this is the reason why he hasn't talked about anyone he might have been with.
As Thomas hasn't addressed any of these rumors, he is single as of January 2021, hasn't married and doesn't have children.
Hobbies and other interests
Thomas is also a musician as he plays the piano and the guitar, and has recently uploaded a video of himself playing the piano onto his Instagram account – while he mostly plays classical music, he also likes to listen to rock and jazz, and his favorite bands and singers are AC/DC, ZZ Top and Frank Sinatra.
Thomas' favorite season is summer, as he enjoys spending his free time close to the ocean, sun tanning at the beach and swimming – he's also keen on playing summer sports, such as beach volleyball and soccer.
He is physically very active, and has several training sessions at the gym each week, thus his muscular body – Thomas is also practicing boxing, and occasionally goes running.
He has his own favorite actors and actresses, some of whom are Jason Statham, Tom Cruise and Angelina Jolie, while his favorite movies include "The Transporter", "The Mechanic" and "Lara Croft: Tomb Raider – The Cradle of Life".
Age, height and net worth
Thomas' age is around 24. He has short brown hair and blue eyes, his height is 6ft (1.83m) and he weighs around 170lbs (77kgs).
As of January 2021, his net worth has been estimated at over $1.5 million.