Alpharad is an American YouTuber, online streamer and social media personality, who became popular for his gaming videos and funny commentary on the Super Smash Bros video game series.
The popular YouTuber keeps his personal life private, however, you can find out more about Alpharad in this biography.
Early Life, Family, Educational Background
Alpharad, was born Jacob Rabon IV under the zodiac sign of Sagittarius, on 19 December 1995 in Norman, Oklahoma USA. He is of Caucasian White ethnicity, while he holds American nationality. Information concerning Alpharad's family is unavailable.
Jacob was young when he developed an interest in filmmaking. While in fifth grade, when YouTube had just became a trend, he helped his friends to upload funny videos to the platform. He went on to take video editing and cinematography classes in high school.
After his matriculation from high school, Alpharad enrolled at the University of Oklahoma, where he signed up for film production projects, because he thought of becoming a director, writer or editor. However, he noticed that he wasn't allowed to have creative control over the films he was editing, so withdrew from his film classes, and concentrated on other courses.
Although he dropped the projects he was working on, he continued helping friends create video scripts, direct and edit videos.
Career
YouTuber
Alpharad created his first YouTube channel on 18 June 2015. Subsequently, he shared a trailer called "The Mario Party Gauntlet" to give people a clue on what the channel was all about.
He started by posting gaming content, sharing tips and tricks for video gamers. Some popular games he has posted are; 'Rivals of Aether", "Ultimate", "Among Us", "Steam Cleaning".
In 2016, he co-created a YouTube channel "Friends without Benefits" with Dad As Heck, a Twitch streamer and fellow YouTuber. However he had to leave the channel in 2018, due to his responsibilities at Panda Global.
Alpharad planned his video content in series to drive engagement to his YouTube channels. Some of his significant gaming series are The Not Series, for which, Alpharad chose to play video games that were lookalikes of some popular games. That was why he termed it the 'not series'. The games he played in this series were similar to some popular titles such as "Pokemon", "Overwatch" and "Among Us". The most viewed video in this series is "Not Overwatch" (2016) having over three million views; they were mostly published on his second channel, "Not Alpharad", which now has over 200,000 subscribers and nearly 33 million views.
The game that made Alpharad famous among video gamers on social media was the Super Smash Bros Series, an ongoing competition between Alpharad and fellow YouTuber Turvis, on who would win each round of the Super Smash 4. For the duration of the series, Alpharad played as Cloud, Kirby, Luigi, Captain Falcon, Bayonetta, and Donkey Kong from the Super Smash video game. During the pandemic lockdown, Alpharad collaborated with penguinz0 to entertain his subscribers by creating a quarantine series for "Super Smash Brothers Ultimate".
In early 2019, Alpharad created a third YouTube channel, "Alpharad Plus", however, the channel soon became a toxic space because of targeted harassment and negative comments from subscribers. On 22 September 2020, Alpharad and Jo Sniffy rebranded, and changed the channel's name to "Alpharad Deluxe".
Most popular uploads on the channel are: "Minecraft: The Way Home" (2019) and "Sonic Forces: PLUS ULTRA" (2019), having 1.5 million views each. Alpharade Deluxe now has over 600,000 subscribers, and 129 million views.
Since the creation of his first channel, Alpharad has collaborated with several other YouTubers, some of whom are RubberNinja, Jo Sniffy, Failboat and Jaiden Animations.
Alpharad now has four YouTube channels, namely Alpharad, Alpharad Deluxe, Not Alpharad and Alpharad Replay. His main channel, Alpharad, has over 2.5 million subscribers and 1.2 billion views. His four channels have about 2000 videos in total.
Content Director for Panda Global
In June of 2018, Alpharad secured a major deal with esports team organization, Panda Global. He invested in the company as a minority shareholder, and became its first equity partner.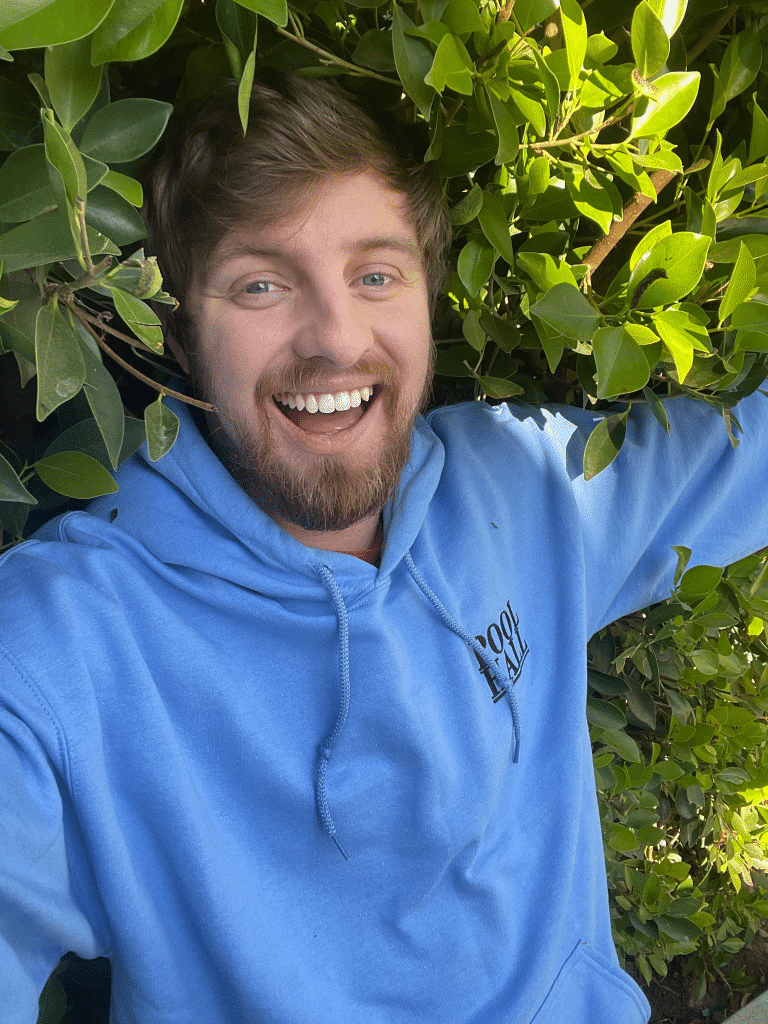 He was also appointed the content director of Panda Global. His job description was to supervise and direct content that would be uploaded on Panda's YouTube and social media handles. CEO of Panda Global, Alan Bunney told The Esports Observer, 'we wanted to be selective about who would be part of Panda Global… Someone that could help us elevate the PG brand without transforming it completely' – It appears Jacob 'Alpharad' Rabon was the right man for the position.
Social Media Personality
Alpharad's fame on YouTube helped him gain thousands of followers on social media; he is more active on Twitter than Instagram, having 511,000 and 130,000 followers respectively.
To establish communication between himself and his fans, he and his friend Major Duncan, created a Twitter handle – @OpeningTheDMs – sometimes filming "Opening the DMs" episodes in which they read and reply to messages from fans on Twitter.
Musical Career
Alpharad is a founding member of the band, Ace of Hearts. On 1 April 2020 -the height of the lockdown-, the band released its debut single, "Fool For You", and subsequently their first Extended Play(EP), "Monophobia" on 5 June 2020.
Their second single, "Silver Lining" was released on 1 August 2020. In December 2020, they released a second EP- "Scorpion Queen". The band's most recent single "Lights Out" was released on 31 March 2021.
Personal Life, Relationship
Alpharad took to Twitter on 2 November 2018 to announce his marriage to long-time girlfriend Fiorella Zoll. They lived in their home state Oklahoma, until relocatING to Los Angeles, with Jo Sniffy, Alpharad's friend and business partner. The couple do not have any children at the time of writing, however, in the video "Super Sir Mario World" (2020) uploaded to the Alpharad Deluxe channel, Alpharad revealed that he is bisexual.
who wants to fight pic.twitter.com/SH05eTqpRP

— jacob (@Alpharad) July 24, 2021
He constantly shows his support for the LGBTQ community.
Alpharad now lives with his wife and cat in Los Angeles.
Hobbies, Favorite Things and Interesting Facts
Alpharad loves reading during his leisure time.
His favorite game of all time is "Paper Mario: The Thousand-Year Door".
His favorite TV show is "Community".
Alpharad's favorite animation is the second half of "Kill la Kill".
He admires the American comedian George Lopez.
He plays the guitar well.
Appearance, Clothing Style
Alpharad has short brown hair and blue eyes. He is 6ft (1.82m) tall and he weighs around 165lbs (75kgs). Alpharad is not big on fashion, and mostly prefers to dress casually, in button-down shirts and jeans.
Net Worth and Salary
Jacob Rabon IV has successfully made a name for himself in the gaming industry. The 25-year-old is reportedly worth $1.2 million in mid-2021. There is no news concerning properties owned by him.