Automotive reality shows boomed in the mid-2000s, and "Overhaulin" was one of the most-watched by fans. It started back in 2004, and lasted for five seasons before airing its final episode in 2008 on the cable channel, TLC. In 2012, the show was rebooted, and was on Discovery and Velocity cable TV for another four seasons until canceled for the second time in 2015.
Meet the Overhaulin' team
The "Overhaulin" team was headed by their chief automobile designer, Samuel "Chip" Foose, who started taking an interest in working on automobiles in his father's design firm called Project Design, when he was seven years old. In 1990 he graduated from the Art Center College of Design located in Pasadena, California, and after working for other people, decided to strike out on his own by establishing Foose Design in Orange County with his wife. He later won the top prize in America's Most Beautiful Roadster with his first design project. In 2000, he moved his business to Huntington Beach, and with the help of a documentary on his transformation of a 2002 Ford Thunderbird, which he called Speedbird, he gained more clients.
This led to a TV production studio inviting him to be part of the car-building reality TV show.
The series was originally co-hosted by actor and TV presenter Chris Jacobs, syndicated columnist and former fashion model Courtney Hansen, along with executive producer and creator Bud Brutsman. Later on, when Courtney left the show, actress and TV presenter Adrienne "AJ" Janic came in to replace her. Professional car racer Jessica Combs also joined the team, but was replaced by former UFC ring girl and Playboy model Arianny Celeste, when Jessica transferred to another network.
Narrative structure and concept of the show
With many reality-TV shows already out there, the creator thought of a great TV-premiere premise that set the tone for the rest of the "Overhaulin" series. The team pranked the owners of antique or classic cars, whom they called the "mark," with the help of friends, colleagues and family members, whom they referred to as "the insiders." They would create a ruse that the car might have been towed by the police, lost in car shops, wrecked, or worse still – stolen.
While they pretended to be looking for the automobile, the "A-Team" led by Chip would work on it for eight days, and surprise the unsuspecting owner with a newly refurbished, customized, and overhauled car.
How do they pick the cars to do a makeover with?
The series would put out an advertisement in which people could apply for old classic cars of their friends or loved ones to be restored. The production crew headed by the executive producer would then choose the most compelling story that truly deserved the makeover.
Who pays for the cars on Overhaulin'?
Revamping a classic car was quite expensive, and to do it in a limited time could be quite brutal. People often wondered who paid for the cars chosen to be restored. The show paid for it through sponsorship or advertising deals with different auto parts vendors, who were willing to shell out their products in exchange for exposure. The brand's logo would appear in the popular TV show.
Being associated with Chip Foose says a lot, and it's a great strategic way of marketing their brand since viewers of the show were mostly automobile enthusiasts.
#tbt 1968 #Mercury Cougar from Season 8 of #overhaulin@RefinishNews #glasurit paint
Foose Wheels – Ascot@pirelliusa @pirelli #pzero@magnaflow exhaust
New Interior@Mac_Tools @LincolnElectric @3MFilms @3M_Collision @3MAuto @Hagerty #mercurycougar #1968cougar #foose pic.twitter.com/BKRgKpPrVc

— Chip Foose (@chipfoose) November 15, 2018
The companies were assured that their products would reach their target audience, instead of paying for an expensive ad spot on TV. All the brands that Chip and his team of mechanics used for restoring the cars were mentioned several times during an episode; the crew would talk about these brands while working on the car. Ultimately, the viewers helped pay for it as well, because if the TV ratings were high, the vendors would continue to sponsor, and the advertising deals would offset the expenses incurred.
While many people submitted their application for car restoration, "insiders" were informed by the production crew from the get-go that the "mark" would eventually pay for all the taxes that would apply for a newly restored car. The applicant must have thousands of dollars in the bank, because the value of the car would be quite high after it was worked on. Car enthusiasts said that it would be best to expect that the car would be valued at the very least at $50,000, and local, state, and federal taxes could be hefty.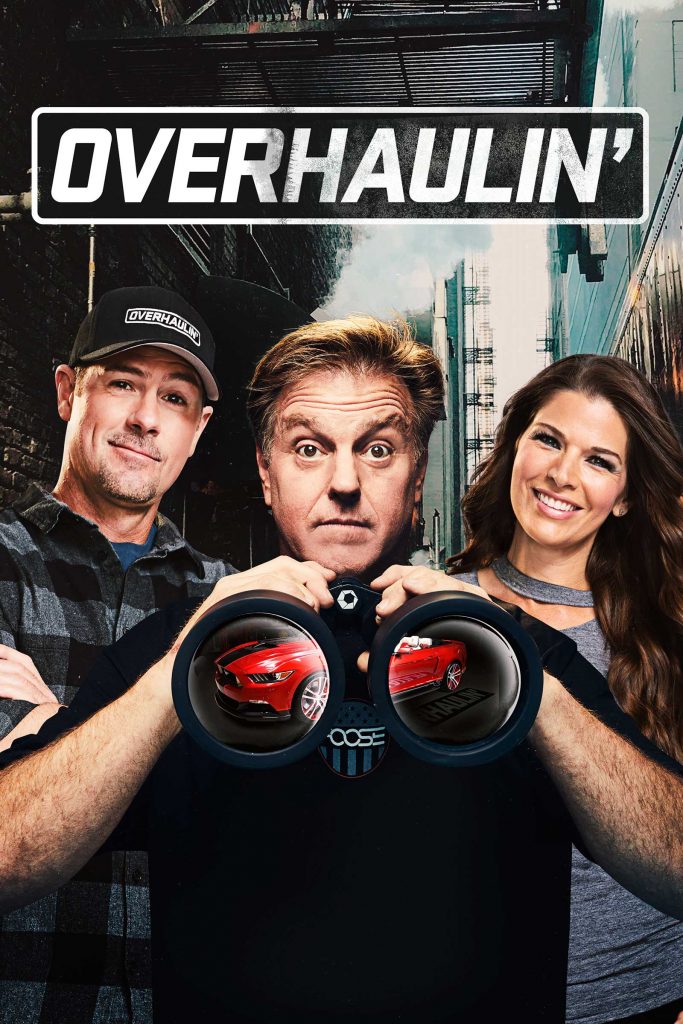 This scheme was being used with TV game shows such as "Price Is Right" or "Jeopardy." Unless stated that the prizes were tax-free, all the winners would pay the taxes associated with whatever prize they got from the show.
Interesting facts and rumors about the show
When a TV show becomes popular, every single thing about it would be discussed, including the stars' professional background and personal life. The following were some of the most interesting facts and rumors about "Overhaulin" that went around social media.
The Foose-Coddington feud
Chip Foose had a legendary riff with another respected auto hot rod designer, Boyd Coddington. Their business relationship started back in 1990 when the fresh college graduate Chip worked as a part-timer for Boyd Coddington, while working full-time for Sterenberger Design. When Chip left Sterenberger and was supposed to work at Ford Motors Company, Boyd convinced him to work full-time for him instead, called Hot Rods by Boyd. Chip had designed many popular hot rods for Coddington, such as Boydster and Boydster II, however, when Boyd filed for bankruptcy, Chip left Boyd's company and established his own.
Boyd didn't take it well, especially since two of Boyd's car builders followed Chip in his new company. Chip said that Boyd hasn't talked to him since then; fortunately, the two designers were able to patch things up before Boyd passed away in 2008.
Unhappy car owners in "Overhaulin"
One of the rumors that persisted after the show was canceled in 2015, was that there were unhappy car owners after their car's restoration. It was alleged that some received their car with a poor paint job, and some even had visible scratches. Apparently, eight days weren't enough to get the job done; some of the nuts and bolts around the car weren't tightened properly, as loose handles or faulty suspension set-up were found.
Not the best auto parts for the car
Viewers were made to believe that the show was using the best auto parts for the car makeovers.
Foose Friday: #Overhaulin #foose 1965 Porsche 356 Overhauled by Chip Foose. pic.twitter.com/h8onwEbAeD

— CharlieJG (@CharlieJG78) December 14, 2018
However, in reality, the A-Team would use those that had been sent to them in exchange for advertising deals. While Chip would make each car look flawless, it did not necessarily mean that it's all made up of high-quality materials. He didn't have any say on it, or the cars that were chosen to be rebuild.
Scripted drama in the show but the eight-day deadline was real
After it was canceled, the production crew admitted that most of the drama that happened in the show was scripted. It couldn't be helped, since in real life there wasn't any drama in car shows. However, to be a successful reality TV show, there should be conflicts to create tension within the crew. The more drama the production staff put into the show, the better it was for the ratings.
The people in the show regarded Chip with high respect and admiration. They worked pretty well together even off-cam, so when people in the show gave a negative reaction to him or anyone else, it was mostly due to the brutal eight-day schedule that they needed to follow.
The deadline was as real as it gets and oftentimes his team struggled to meet it. Another thing that was real about the show was Chip's passion for restoring cars; he liked to see the satisfaction and happiness of each car owner when they saw the finished product.
Most of the money he got from "Overhaulin" went to legal fees
With Chip's years of experience in the auto industry, he never thought he would be used by a shady company called Unique Performance. They made a deal with him to design cars for the company to build, and sell them. However, the company never delivered the cars and those that were already paid for, went after Chip to recoup their losses, just because they knew he had the means to pay them. He cut ties with the company, and to protect his brand, he lawyered up, especially since it wasn't his responsibility to pay back and he was also scammed out of his royalties.
Some of the Overhauled cars were sold by their owners
The production crew was disappointed when they were informed that some of the classic cars that were featured in the show were sold by their owners.
It was not because the owners didn't like the finished product – they just took advantage of the 15-minute fame their cars received, as well as the money that they could get out of it. Most of them just invented a compelling sob story so that their application would be chosen; in the end, it was all about the money and not because of the sentimental value of the car that most of them claimed was the reason they joined the show. However, fans said that the producers should have expected it, as they also fabricated some of the drama that went on in the show, which was supposed to be a reality TV show.
Chip couldn't get used to his popularity
All in all the show had 10 seasons and even if it was canceled twice, it was also got rebooted twice, which meant that Chip had gained many loyal fans all through the years that it was aired. Being famous might have its perks, but it also had a downside which he realized when he couldn't spend a normal day with his son when attending car shows.
Everyone wanted a piece of him, which didn't necessarily annoy him, but he wanted his son to enjoy the experience just like he had with his father when he was a young kid. Sometimes, he still gets overwhelmed by the attention he receives from the public, finding it surreal since he's not a movie star, but a car designer.
Celebrity Specials on "Overhaul" got a backlash
Fans of the show didn't like it when the show featured celebrities including Jason Priestly, Amber Heard, Lance Armstrong and Ian Ziering getting their classic cars a makeover. It seemed that the fans felt they were cheated out of an opportunity to be chosen for the show, and that those celebrities didn't deserve to be given a free car restoration, as they had enough money for it. The producers thought that featuring actors and athletes on the show would boost their ratings, and it probably did, but the fans criticized them for it, as they felt that it ruined the show's concept. The backlash was the reason why celebrities featuring in the show became rare.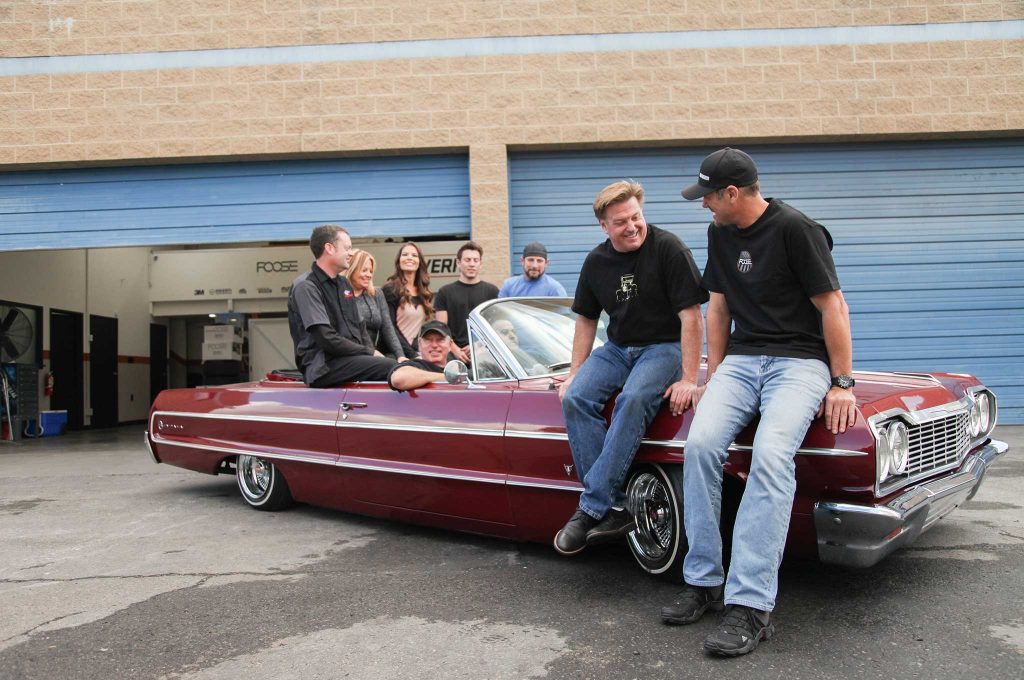 Richard Rawlings' Gas Monkey Garage episodes were pulled out
Before Richard Rawlings, host of the popular defunct reality TV show called "Fast N' Loud," became successful, he and his auto shop, Gas Monkey Garage, were supposed to be featured in "Overhaulin" back in 2006. They already filmed the episodes, and one of them was aired but the producers decided to pull the remaining episodes out. Apparently, when Richard and his team got the deal, they hired a marketing firm to promote their appearance on the show by spamming online car forums and blogs. Gas Monkey Garage also produced a promotional video about it, which the hot-rod community didn't like, and it backfired. Richard learned so much from the experience, and eventually became a popular TV personality, with his show on Discovery lasting for 16 seasons.
The real reason why it was canceled – 2008 and 2015
Even the best shows on earth could get canceled, so it doesn't matter if "Overhaulin" was considered the best automobile restoration TV series out there; if it stopped bringing the revenue that the studio executives were expecting, it would ultimately get axed. It happened to it twice, in 2008 and 2015.
The show's executives never explained to the audience the exact reasons why it was canceled, but TV ratings played an important role. Low viewership would mean bad business for TV networks, as they didn't technically own most of the shows. They were being leased to them, just like "Overhaulin", by the studio that produced it. The network paid for the licensing fee, which gave them the right to air it on their network, and generate ad revenues. It's a complex business structure, but the bottom line was that at that both times, "Overhaulin'" was no longer deemed profitable.
Some car enthusiasts said that the show became repetitive and less interesting with their choices of cars to restore. The bigger car restoration projects were harder to execute, since it would mean a bigger budget for the studio to provide. Television was a business after all, so if there were no revenues, there would be no budget, and therefore no TV show to speak of.
On the other hand, some insiders said that the show might have been canceled, but the people behind it treated it as a temporary hiatus as they planned to reboot the show when the time was right.
They said that the eight-day deadline was just too short for Chip and his team, that they were all suffering from burnout. Chip was never regarded as a slave driver as he worked alongside them, but it couldn't be helped that they all lacked sleep during filming. They no longer enjoyed doing the show which affected their work. It wasn't a surprise anymore that it was canceled, as they all needed a break.
The second reboot – 2019
After a five-year hiatus, it was announced in 2019 that the'd rebooted the show, but they were only accessible through the MotorTrend on Demand app. They had 11 new episodes for Season 10 from November 2019 to July 2020, with Chip Foose making his amazing classic car restorations along with his A-Team. Some fans of the show lamented that it would have been better if the show was aired on some popular cable network; there isn't any word yet if the show would be renewed for another season, as the Covid-19 pandemic happened.