• Edd China left the show Wheeler Dealers due to disagreement with the network's decision to cut costs and reduce the quality.
• This caused tension between him and co-host Mike Brewer who publicly criticized Edd.
• Edd is now focusing on his online video series and book series, and participates in car races.
• He has been in the entertainment field since 1990s, starting with special effects in Father Ted and working on other shows such as Top Gear and Panic Mechanic.
• He has earned Guinness World Records for his unconventional vehicles and has an online business called Cummfy Bananas.
Motor Trend's "Wheeler Dealers" has been around for several seasons, and got the attention of people both in the US and internationally. Considering that, it's no wonder why the audience has grown interested in the show's cast whereabouts and life off-cameras.
However, one of the most common questions about the show is – whatever happened to Edd China, who was the series' host and car builder from its premiere in 2003 up to the 13th season?
So what's up with Edd China, and why does he no longer appear in "Wheeler Dealers"? Keep with us to know what this iconic TV presenter and mechanic is doing nowadays, the reason behind his departure from the show, and if he plans on returning to it!
Why Did Edd China Leave "Wheeler Dealers"?
There are many things which prove that you're an expert in your career field, but very few are as loud and eye-catching as appearing in an internationally streamed TV show because of it.
While we will get into Edd China's many professional accomplishments as a mechanic and car connoisseur, it's undeniable that many people only got a hold of how great his genius and work ethic is when they watched him in "Wheeler Dealers".
Edd was undeniably a vital part of the series, and was just too great to be forgotten easily, so if you are a fan of the show or happened to be one during the years Edd China was in it, you were probably disheartened when you didn't see him when tuning in for the 14th season.
To put things simply, the reason Edd left was his disagreement regarding "Wheeler Dealers" direction, as the show's network decided to put the production on the hands of Discovery Studios. This wasn't taken very lightly by Edd, who considered the action was disregarding the original idea of the show's creators Michael Wood and Dan Allum from Attaboy TV, the production company formerly in charge of the show.
In addition, Discovery Studios was apparently going to cut costs and expend less on building cars, which would have reduced the series' quality in Edd's opinion. This was the last straw for him, and what ultimately led to his decision to leave the show.
Beef With Mike Brewer
It mustn't have been easy for Edd to leave "Wheeler Dealers" after working on it for so long, and the public scrutiny that his choice generated. However, what probably made the situation even more difficult were the disagreements his departure created between him and other cast members, especially in the case of his former co-host Mike Brewer.
To clear up things, it was apparent that Edd's and Mike's work relationship was good throughout the many years they worked together. It wasn't until Edd announced his exit from the show in late 2017 that it became obvious that the two weren't on good terms, which was a rumor proven to be true after Mike tweeted a very scandalous statement: 'Edd left, didn't say, just abandoned the show and then trashed it after 13 years… who's the traitor'.
Although Mike later deleted the tweet, it was already too late, and criticism was soon to come his way. Not long after that incident, Edd also shared a video on YouTube while traveling to "Wheeler Dealers" studio to gather his belongings, while not-so subtly criticizing the show's apparent unjust salary rates, including a jab at Mike in the process as well.
The added tension did its job, and soon the situation got out of hand, to the point Mike and his family started receiving attacks and threats from people who didn't take his words lightly. That's when Edd had to take part, and openly expressed that even if he wasn't on good terms with Mike, his former co-host didn't deserve to be the object of any type of threats because of it.
What Is Edd China Doing Now?
Several years have passed since Edd China left "Wheeler Dealers", and although for a couple of years people were still commenting on it, the situation was finally left behind by all of those who were involved.
Indulged in a bit of pithy conversation recently, mostly not about rolling oranges. Why not check it out alongside whatever you're tinkering on today… https://t.co/4sGYdxCmCj pic.twitter.com/BPedhfEteD

— Edd China (@TheEddChina) May 31, 2021
Now that the steam has cooled off, we're sure you're more interested to know what Edd is doing now, and what his projects for the future are.
Although he hasn't appeared in any TV series for a couple years, Edd China's time in the entertainment world served him right in amassing a very loyal fanbase which follows his current projects, such as his YouTube channel, on which he has over 600,000 subscribers, thanks largely to his various online video series such as "Ask Edd" and "Workshop's Diaries".
As if that wasn't enough, he has a considerable following on Instagram and Facebook as well. However, one of the most memorable things about him has to be the fact he's recently become a best-selling author with the release of his successful book series – "Grease Junkie".
While Edd maintains a low profile when it comes to the car projects he's currently focused on, we at least know that he yearly participates in car races in London and the US. Besides that, we can only hope that the future keeps bringing many good things for him.
Who Is Edd China?
Ever since his childhood, Edd steadily developed a strong interest in all things engineering, and specifically in cars and what made them function. Although those hobbies might look nerdy from the outside, it's quite endearing to see someone so invested in their childhood dream to the point that it later became their life passion and career.
When it comes to his family, not much is actually known, except for some bits of information regarding his father, who used to work for the Science and Engineering Research Council, even participating in the creation of Ariel 1, the first British satellite to be launched. As a confirmation that in Edd's case brilliance comes in the family, he describes his late father as someone who was 'clever beyond belief, resourceful, the whole lot.'.
Unfortunately, Edd's family was hit by tragedy when his father committed suicide, a terrible event that Edd tends to remember with sadness.
Though at the same time he affirms how such a tragic incident changed his life's perspective, and pushed him to live without limits along with his mother's loyal support. Those were the definite reasons he decided his passion was worth pursuing, and subsequently enrolled in London South Bank University, from where he graduated with a degree in Engineering Product Design.
Early Career
Edd China's time in university seems to have been well invested, as he knew how to put together his love for design and cars, and started on his path to creating some unconventional things. From this category is worth mentioning the Casual Lofa, his first famous creation and a good contender when it comes to choosing the most memorable one. If you don't happen to know what we're talking about, the answer is simple: the Casual Lofa is the hybrid child between a sofa and an automobile Edd created, in his effort to make a striking automobile without breaking the British laws.
At that point it was too obvious that Edd had a liking for manufacturing uncommon artifacts. That's the reason in 1994 he got to join the famous Irish comedy show "Father Ted" as a technician for the special effects team, and as you can imagine, the job was perfect for him.
Which is even funnier is that Edd wasn't a fan of the show, and barely watched it before being hired, but he couldn't turn down the opportunity to showcase his creative skills in such a way that "Father Ted" allowed. Curiously enough, his first job in the show was to destroy the small Rover car belonging to the protagonists, which wasn't a work difficult to do, and as Edd affirms, it was 'like being paid to have a laugh'.
TV Debut
While it's certain that Edd China wanted to keep working on TV and boost his career in the special effects field, life wanted something different from him.
In the late 1990s his Casual Lofa was getting more and more attention nation-wide and internationally, even catching the eye of the producers of the famous show "Top Gear", who invited Edd to present his invention at the Silverstone Arena in 1998.
As if that wasn't enough, "Top Gear"'s presenter Jeremy Clarkson found the automobile so interesting that he showcased it in one of his DVD's by racing it around the Thruxton Circuit racetrack. Not long afterwards, several British TV networks became interested in Edd's creations as well and he couldn't just say no to the invitations, even taking into account that he wasn't a big fan of appearing on camera. Some of the many shows Edd was in were "Junkyard Wars", "This Is Your Life" and "The Big Breakfast", becoming some sort of a national celebrity along the way.
Panic Mechanic & More
The early 2000's brought many good things for Edd China, who for starters got another opportunity at working as a designer in the TV series "Panic Mechanic". Although this show was very different to what he was used to doing in "Father Ted", it proved it to be another challenging job for a guy who never gave up on trying to innovate with his creative thinking.
It's normal if you're wondering why Edd was so invested into trying to enter the TV field, through the pre-production and set design teams. The truth is that it wasn't something that came out of nowhere, and was actually a field he thought was fitting for him since the start of his career. It helps that his wife, Imogen has similar interests, and has even worked alongside him, added to the fact his father-in-law used to work in the special effects industry as well.
Following "Panic Mechanic", Edd was showcased in an episode of "Top Gear" in restoring and upgrading a car with a budget of only £100.
Just getting ready for this evening's episode, who's ready for a little light probing? pic.twitter.com/dIeMomFThz

— Edd China (@TheEddChina) May 14, 2021
From then on, he continuously appeared as a guest star, designer or mechanic in several BBC series;, which didn't necessarily have something to do with cars, making it obvious that he was rising to fame slowly but surely.
"Wheeler Dealers"
If you have watched "Wheeler Dealers" at least once, you surely know that the show is very different from other car series around. First of all, it has always had a more casual and simple format without the nuisances or dramatic characteristics of other reality series.
Second, it's not a show centered on how much money could be spent, and is instead focused on the entire process of upgrading a car to make it functional again. That's probably the main reason the audience was able to connect to the projects and cast in the first place, leading it to achieve the status of one of the most watched automobile shows worldwide.
When it comes to Edd China, his job in the show was obviously more than as a host, but also a hard-working mechanic and innovation enthusiast.
If we look back at the first couple years "Wheeler Dealers" was on air, it's interesting to see that regardless of his vast knowledge in the car field, Edd also had to improve his hosting abilities, which was an effort well compensated, as he ended up becoming one of the most well-known presenters in the automobile-centered TV genre.
Other Projects
If you haven't noticed it yet, Edd China is a man of many talents, even to the point of setting several Guinness World Records as well. However, as you might expect, Edd's records are nothing short of unconventional. Throughout his career, he's created a variety of uncommon vehicles out of which his car shed, bed, toilet and milk float are worth mentioning for being the ones written in the Guinness' Book as the fastest in their respective categories.
Edd also owns the online business Cummfy Bananas, on which people can buy his many creations for a considerable price.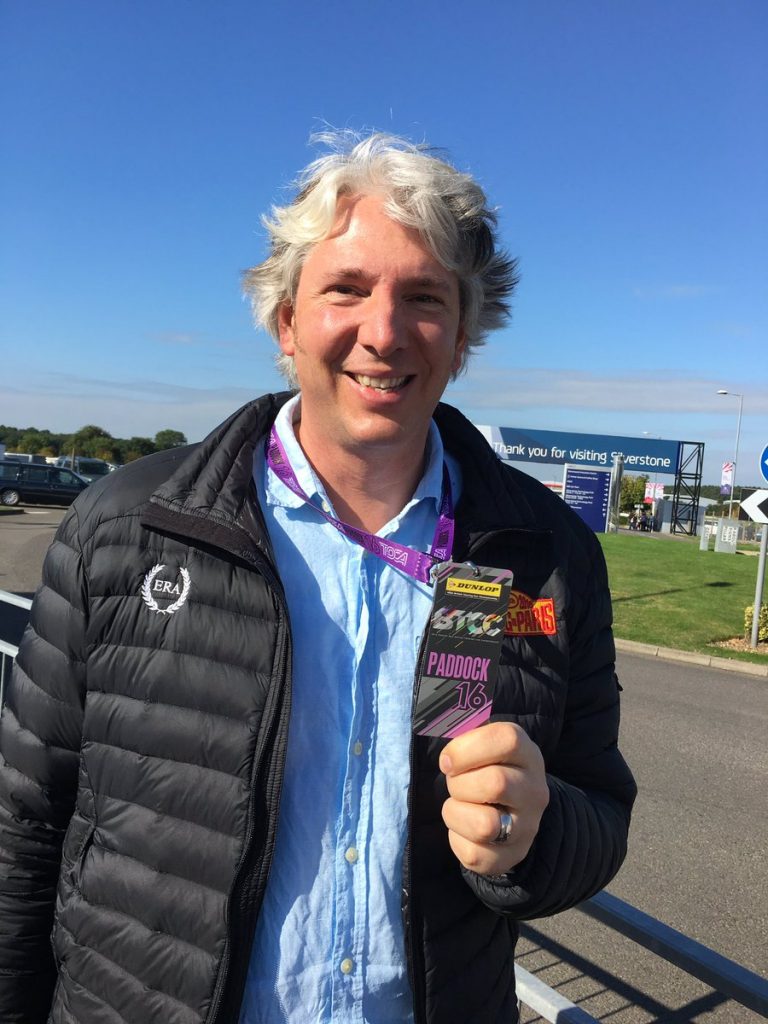 Besides that, the guy is quite the expert when it comes to being liked by the masses, whether it's through his books and online series, but always with a good reason. If you take a look on his YouTube channel, you will get to see that despite his fame and worldwide recognition, Edd hasn't forgotten his love and passion for automobiles, and keeps focusing on creating such content, while inspiring people through it.
Is Edd ever going to return to "Wheeler Dealers"? As far as we can tell, and taking into account the many problems his exit from the show caused, it seems unlikely to happen. Though the hopes that Edd will eventually make his comeback to TV in another show are very much alive, for now we can only wait, and meantime support the many projects he's nowadays creating on his own.