• The MotorTrend Group announced in April 2019 that Heather Storm would not be returning as co-host of the reality-television auto restoration show, "Garage Squad."
• Heather Storm was born in Philadelphia, PA and moved to Montana when she was 12.
• Heather eventually found her niche in TV hosting and joined the cast of "Garage Squad" in 2015.
• Heather left the show in 2018 without a clear reason and is now an ambassador for several brands and co-founder of Black Lab Mixology.
• Heather has continued to explore the US in her beloved 1965 Mustang and has been involved in car shows since June 2021.
The MotorTrend Group announced through a press release in April 2019, that the American gear head and classic car aficionado, Heather Storm, would not be returning as a co-host of the reality-television auto restoration show, "Garage Squad," for its sixth season. Fans were surprised and it seemed that even Heather was caught off-guard by the announcement. Nevertheless, she took it in stride and graciously thanked everyone for their support during her time with the show.
Her Life before "Garage Squad"
Heather Storm was born in Philadelphia, Pennsylvania, but when she was 12 years old, her family moved to a small town in Montana. Initially, she didn't like her parent's decision, as she felt that it flipped her life 180 degrees. One moment she was a big city girl biking on the narrow busy streets of a loud, bright metropolis, and then the next thing she knew, she was cruising down wide quiet spaces along spring creeks.
However, eventually what she thought was a hindrance to her future became her strength.
Staying in a small town has its perks, such as learning to be more independent, as her father taught her many skills to avoid relying on other people. Instead of watching TV, her father would call her and her brother to help him fix cars in the garage. He showed her how to use tools so she could easily do renovations and repairs in and around the house. She was exposed to camping and hiking, which developed her passion and appreciation for nature, and her father also made sure that she knew how to handle a gun.
Heather graduated with a bachelor's degree in Environmental Science from Oregon State University, and she then worked in Puerto Rico where she handled sustainable tourism activities.
While she fell in love with the country as she spent most of her weekend surfing and exploring the beaches, she knew that it wouldn't be enough for her. The lure of being in Hollywood as an actress or host was so compelling, that she moved to Los Angeles. After participating in numerous auditions, she eventually landed acting roles both on TV and in the movies. In between those acting workshops and auditions, she worked as a model, a fitness trainer, and a brand endorser.
From all the types of jobs that she did in the entertainment industry, she finally found her niche, which was TV hosting. In 2015, she became a co-host and producer of the reality-TV series entitled "The Mixdown", with Joel Black. It gained more than 180 million views on Complex TV, as she demonstrated her expertise in mixing cocktails. The experience gave her confidence on how to be just herself on camera, without an acting script.
Heather's Four Years in "Garage Squad"
When Heather learned that the TV show, "Garage Squad," was looking for a female cast member, she immediately sent an audition tape. Her interest was piqued since one of her passions was classic cars; when she was eight years old, she fell in love with a 1979 El Camino, which was brought home by her father. Heather knew she had a huge chance of getting the part due to her garage experience growing up, and sure enough, the TV producer and cast were impressed by her extensive knowledge of cars.
On 11 April 2015, she was introduced as the newest cast member of the show in the first episode of the second season, entitled "Mystery 442". Over four years, she appeared in 45 episodes as she became one of the faces of the show, understandably so since she was the lone female member of "Garage Squad".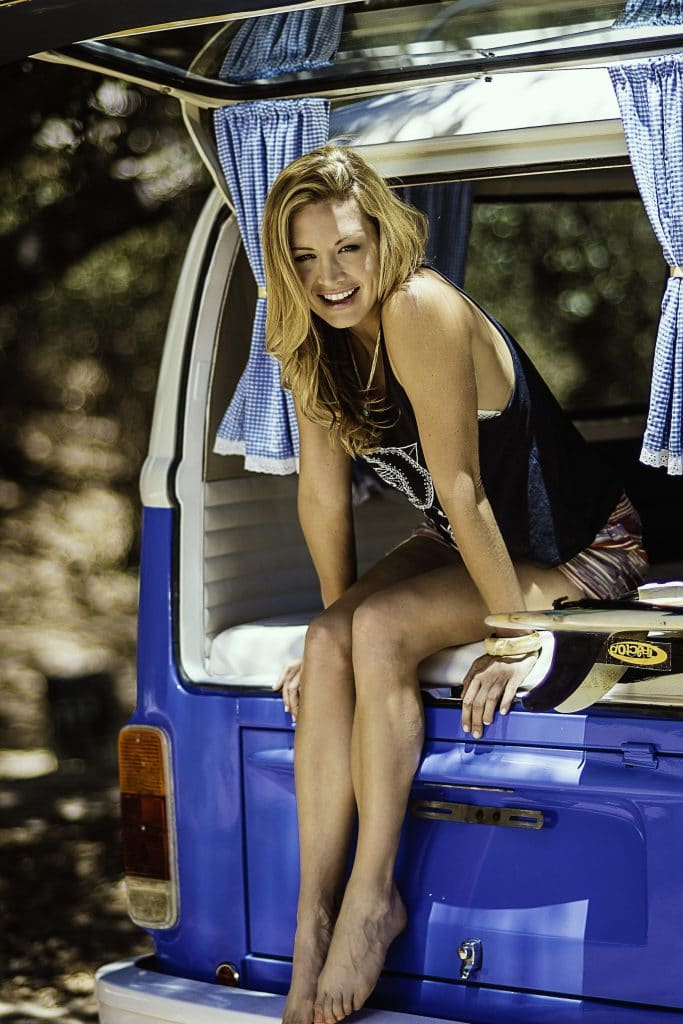 She wasn't just a pretty face though, as she could easily use tools whenever she was given a part to replace, or do some repairs.
She was last seen in the 10th episode of the fifth season of the show, entitled "Dually Concerned." There were no problems that came out about the show and its cast during that season, to make fans believe that there would be a major change. The cast even talked about how they could relate to the owner of the car that they were working on. – apparently, the '93 Chevy Dually was owned by a mechanic who was injured, and became depressed when his life took a downturn because of it. A stranger eventually helped him to move on, and the duo wanted Garage Squad to help them restore the car to run again. Heather was quite enthusiastic about the whole thing, and was inspired to help the two friends with their goal.
When this was aired on 31 October 2018, there was no hint that it would be the last time fans would see her on the show.
All about Garage Squad
The TV show, "Garage Squad," was created so it could feature gear heads, or those individuals who are either knowledgeable or have an intense interest in motoring who needed help in finishing their project cars. It seemed that there are a lot of weekend mechanics who couldn't find the time or the resources to fully fix their dream cars. Instead of just looking for classic cars or hot rods to restore, and showing the complicated process of restoration, the GS team also focuses on the owners and the stories behind their project cars. The series premiered on 1 August 2014 on Motor Trend Network, which was the rebranded Velocity channel under Discovery Network.
The network greenlighted every season of the show, and ordered their desired number of episodes from Super Genius TV and the film crew who produced each episode.
The original cast members were Joe Zolper (Lead Mechanic), Ron Gregurich (Mechanic), and Cy Kellogg (Mechanic) with Lauren Bohlander and the National Hot Rod Association racer Bruno Massel as co-hosts. Heather replaced Lauren the following season, and was part of the team for four seasons. Gear heads with unfinished car projects were invited to send in their applications to the show. Each episode featured their chosen car owner, and the Garage Squad taking over the owner's garage to finish the car. They would work on the car for about a week, and return it to the owner in good condition, ready for cruising the roads again.
The TV show's success only means that there's a lot of amateur mechanics around the US who have acquired classic cars, intending to restore them to their original state. Most of the time, these vintage cars had been left unattended in the garage for several years.
Why did Heather leave the show?
When fans learned about Heather not returning for the sixth season of "Garage Squad," it wasn't clear if she had been terminated, or had decided to leave the TV show. Based on her Facebook post, many people felt that she was blindsided by the MotorTrend Network. Her words were, 'Honestly I wasn't aware MotorTrend was going to make that announcement this week, so I apologize you didn't hear the news from me first!' Whatever the case may be, she was gracious enough to have good words to say about the show. She even wished her replacement, Cristy Lee, good luck along with the rest of the "Garage Squad" team; interestingly, she never mentioned anyone specifically from the cast down to the production crew.
It was a well-known fact that the cast has a great working relationship, as they are also friends off-camera, so fans wondered if she had a falling out with them.
In all the interviews she did, Heather was never clear about why she left the show. Most people assumed that when her contract expired, she and the network couldn't agree on the terms of the new one. Fans theorized that she was probably asking for more money, but that the producers felt that it would a lot easier with their production budget to just get a replacement. In the end, Heather said that she wished that her stint with the show lasted longer than it did.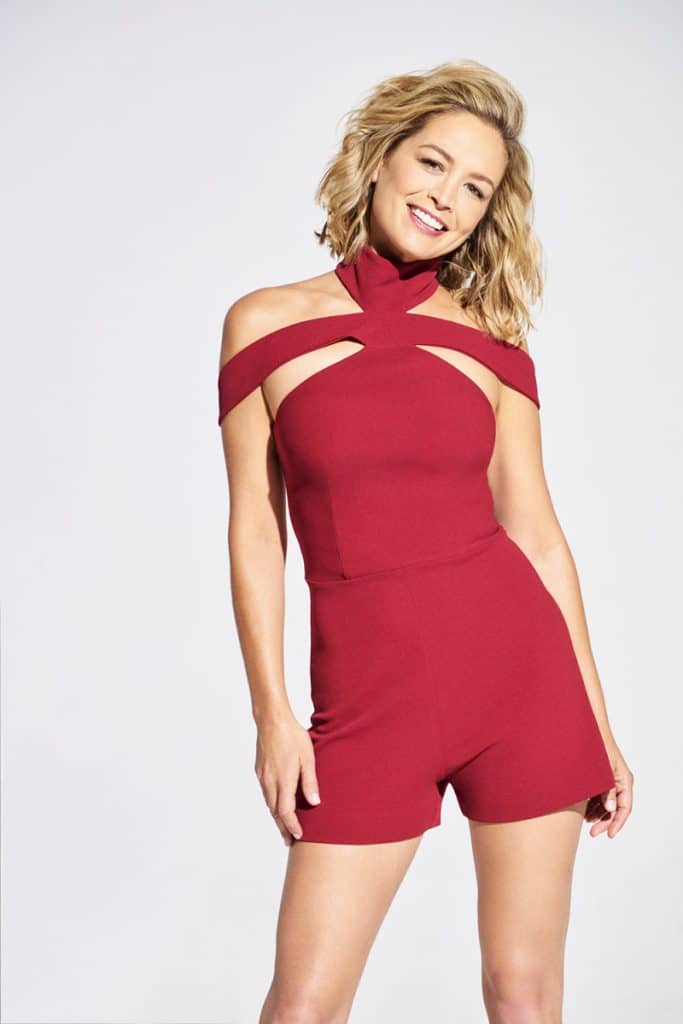 Hobbies, favorites, rumors, and interesting facts
Even with a height of 5ft 7ins, Heather became a model due to her well-toned body and vital statistics of 32-24-35. Athletic brands, fitness and lifestyle companies including Adidas, Nike, Merrell, and Lady's Foot Locker got her services.
She has a silver-blue 1965 Mustang with luxury blue and white interior. She plans to own more, but since she's still shopping for a permanent home, she cnn't buy another one just yet.
One of Heather's favorite things to do to help her destress from her busy lifestyle is to go on weekend getaways, or on a quick run along Lake Michigan. Going around a new town and experiencing new things makes her happy.
Her favorite Chicago restaurants are Antique Taco, Ema, Nico Osteria, and Chicago Diner, which she highly recommends to tourists.
Heather likes to entertain and have people around her home. She would cook and prepare the food which she learned from her mother. She also has a full bar with extensive choices of hard liquors, including bourbons, cognac, scotch, and a good collection of wine from different parts of the world. Heather has developed cocktail recipes for major brands, and acquired bartending skills.
Where is Heather Storm now?
Heather has been involved with many things even during the time she was co-hosting the "Garage Squad." Aside from being an ambassador for several brands, she successfully co-founded Black Lab Mixology, an event organizing company that features farm-to-table cuisine for its catering, and handcrafted cocktails for its bar services. They provide professionally-trained staff for every occasion. They have a long list of satisfied clientele, including Neiman Marcus, Google, Nike, and Snapchat. Her skills in curating libations for NSYNC singer Lance Bass' wedding celebrations with husband actor Michael Turchin in December 2014, gave a great marketing boost to her business. It was the first same-sex wedding that was covered by a national television network, held at the Park Plaza Hotel.
She hosted and produced the reality/documentary TV series called "Drive Yourself Local" in 2018, but it only lasted for one season. She also hosted "Awesome Autos" and "Car Fanatics" in 2019, but she wasn't able to replicate her former success.
Heather became active on social media, most especially on Instagram, and started a blog called "Heather Storm on the Road." She enjoys writing travel articles, particularly on her road trips across the US, driving her beloved Mustang. She said that while it was harder to go around various places using a classic car, it was pleasantly rewarding since she could slowly enjoy the scenic views of every town she passed through.
However, not all road trips ended well. In July 2020, as she was going around the desert in Texas, her Mustang shuddered and stopped running. It was dark already by the time she got a ride from Uber. The car's transmission had failed, and she worked on her car with someone who was recommended in the area. This experience didn't stop her from continuing to drive town after town. Whenever she needs to go overseas, she makes sure that her car is safe inside a storage facility.
In June 2021, she started getting involved with car shows, as live events became possible again, and she's booked until November 2021.