• The Atchafalaya River Basin in Louisiana has been a main attractive point for alligator hunters for centuries
• "Swamp People" is a show that has captured the attention of millions of people all over the US and internationally for over a decade
• Despite rumors of cancellation, the show has been renewed for its 12th season in 2021, with the addition of new cast members
• The cast of "Swamp People" has gone through several changes throughout the decade it's aired and some have returned or stayed on the show
• Alligator hunting is an occupation that was policed in the 1970s, but is now less profitable than ever, yet still done to keep the local tradition alive
The Atchafalaya River Basin in Louisiana has for centuries been a main attractive point for alligator hunters. This tradition that has superceded the passage of time, can be seen by viewers of "Swamp People" in all the crudeness that such a dangerous activity entails.
While the show is not short of detractors, its audience records make it evident that a lot of people enjoy it. Whether they watch it for the adrenaline that 'gator hunting induces or simply because they like watching the cast putting their life at risk for money, it's undeniable that "Swamp People" has captured the attention of millions of people all over the US and internationally, for over a decade.
However, many worrying rumors regarding the end of the show have been circulating on the internet recently, but are they true? Keep with us to discover the truth!
Is "Swamp People" Getting Cancelled?
There has been a wide misunderstanding regarding the supposed end of "Swamp People", and it comes from a long time ago.
It's important to point out that indeed "Swamp People" was once cancelled in 2015 following the end of the sixth season, due to several executive decisions that even led to the firing of several cast members,.
At some point it was already official that the seventh season would be the last, and no one imagined that History channel would be deterred from its decision to cancel the show until it happened. It was Jacob Landry first to announce the series was being renewed in 2016, which was also confirmed later by the network. Since then, the series hasn't been cancelled again, and continues to premiere seasons, which brings up the question: why do people still think that "Swamp People"s end is near?
The belief that the show is ending might be rooted in the fact that only one season of the show airs per year. That's because the show is actually onmly filmed once per year, going according to the duration of the 60-day season for alligator hunting in Louisiana.
All in all, it's important to confirm that "Swamp People" isn't being cancelled anytime soon.
Is There Going To Be A 12th Season?
"Swamp People" hasn't been cancelled, however, during 2020 the rumors of its possible end were stronger than ever, due to the fact that a lot of TV shows suspended production due to the COVID-19 restrictions imposed.
Luckily for fans of the show, in early 2021 History channel announced "Swamp People" would be premiering its 12th season in April. With the confirmation of its renewal, it was also announced that besides the fact that some of the most well-known hunters would continue in the show, the season would bring a surprise for its viewers, with the addition of the hunters Destin Choate and Cheyenne Wheat, also known as "Pickle".
It's also important to point out that in 2021 "Swamp People", reached the 200 episode mark, a good way of celebrating its ten years anniversary on air.
Why Some Hunters Left The Series?
Back in 2015 several hunters were cut-off from the show, so saying that they left isn't quite exact, as they were most-likely fired.
While some of them accepted leaving the show and expressed their gratitude for the opportunity to be in it, some other hunters protested that the treatment they were receiving from History was cold. Regarding the subject, Liz Choate posted on her Facebook page about how disappointed she was after hearing the news: 'It saddens me to know that our fans are the ones who will suffer from these unexplained actions'.
Allegedly, her post had been too explicit, and allegedly enraged fans to the point they called the network to demand not only Choate but her former cast-partners join the show again. For this reason, History and the new production company Original Media asked Choate to take down her prior Facebook post, to which she answered with another post expressing her negative answer 'kiss my a$$' she said, also adding that she won't stop expressing her thoughts on social media – 'I support Louisiana 100 percent, rather keep my pride than sell my soul to the devil!'.
Jeromy Pruitt and David LaDart also expressed their support for Choate, which was appropriate considering they were also affected by the executive decision. Fans also showed their support for the return of these hunters, and set up a petition on Change.org that thousands of people signed.
At the end, Liz re-joined the series by the 12th season, though not all of the other cut-off hunters had the same luck.
What Is The Cast Doing Now?
The cast of "Swamp People" has gone through several changes throughout the decade it's aired. While some hunters might have only appeared in one or two seasons, others have eventually come back to the series, or simply have stayed all along.
From now on, we're going to quickly check out what some of the show's alligator hunters are doing now:
Bruce Mitchell
Despite the fact that his participation in the show has been intermittent, he's well remembered as one of the original cast members of the series.
Originally from Hammond, Louisiana, Bruce Mitchell stayed in "Swamp People" from the first to the ninth season, when he reportedly decided his retirement was due.
During his time off television, Bruce apparentl was concentrated on his family, but it's unknown if during that time he still worked as an alligator hunter.
Whatever he did, Bruce's disappearance from the show somehow led people to believe he was dead. It's not clear what caused that rumor, though it's believed that people mistook him for Mitchell Guist, who was also part of the show as a hunter, but unfortunately died from a seizure in 2012.
As is obvious, Bruce Mitchell is fortunately alive. and luckily for his fans, he's making his return to TV for the 12th season of "Swamp People".
Troy Landry
As The King Of The Swamp, Troy Landry doesn't really need an introduction.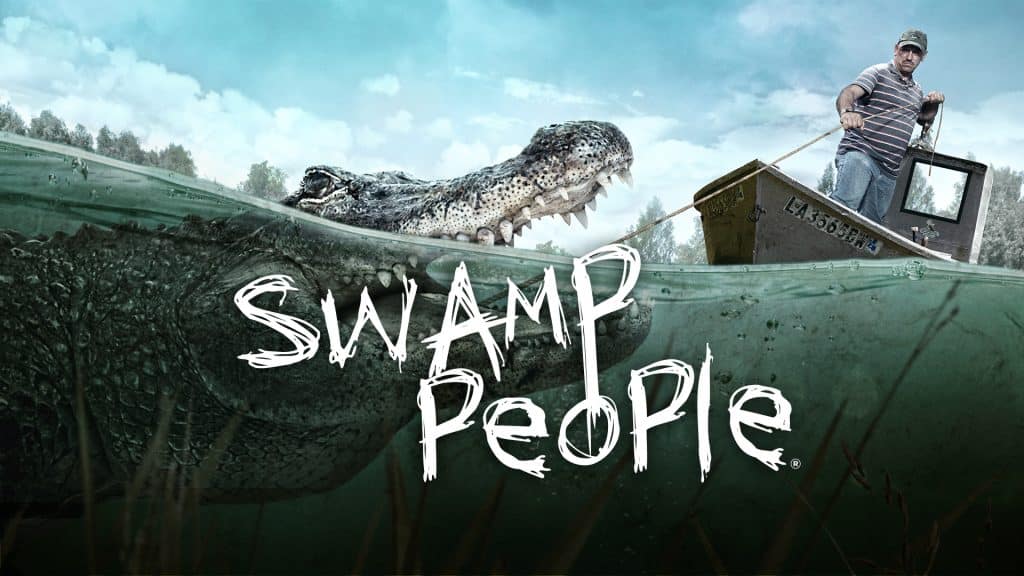 He's probably the most famous hunter of the show, which is not surprising considering he's not only been in "Swamp People" from the first season, but also has some good off-screen business deals thanks to it.
In his native Pierre Part in Louisiana, Troy is some sort of a local celebrity for many things besides his appearances on TV. First of all, his family has been hunting 'gators in the Atchafalaya River Basin for centuries, making it obvious that his profession is not necessarily choice, but a life-calling. Secondly, Troy also owns several businesses in the town.
Additionally,, Troy is shockingly a pretty humble man, who always wears simple polo shirts and a cap. Even in his house, he and his wife Bernita try to keep it simple but cozy, in accordance with both their personalities.
Unsurprisingly, Troy Landry is still active as a hunter and cast member of "Swamp People".
Jacob & Chase Landry
As the sons of Troy Landry, both Jacob and Chase are expected to be as good as their father when it comes to alligator hunting.
The audience knows Jacob very well for being present in the show since its first season, with uninterrupted appearances. Although most of the time he has been seen helping his father, more recently Jacob became independent, and now drives his own boat accompanied by Dusty Crum, to whom he had to teach the basics of alligator hunting.
For his part, Chase has been introduced since his first appearance in the third season as the least knowledgeable out of the Landry's, except for his other older brother Brandon, who works as a manager and doesn't want too much to do with the hunting business.
Although personal life is not something that fans of "Swamp People" care about too much, many people might be happy to find out that Chase is nowadays dating his fellow 'gator hunter Cheyenne Wheat, following his break up from his now-former wife and mother of his daughter Chelsea Kinsey.
Besides that, Chase is still actively appearing in "Swamp People", much to the joy of his followers.
Junior & William Edwards
They're the father-son alligator hunting duo by excellence. Although unlike some of his fellow cast members, Junior doesn't come from a family with a long tradition of alligator hunters. Actually, before getting into said business, Junior worked as a fisherman.
Originally from Louisiana's southern town of Bayou Sorrel, Junior appeared in "Swamp People" from seasons one to six, when History channel cut him from the show along with his son and fishing partner William. At that time, it was rumored that they were fired for allegedly asking 'too much money' to appear in the new season, something which an outraged Junior vehemently denied on a Facebook post by saying: 'We never asked for anything. Only communication we had with the production company was when we were told that we would not be on the show anymore'.
So that was the start of a long-hiatus for the Edwards duo, and it wasn't until the 12th season that they came back to it. Reportedly, during their time off-camera, father and son were apparently focused on fishing, and left behind 'gator hunting for a long while.
In William's case, not only is he back in the series, but he's also testing new territories by venturing alone into the swamps, much to the joy of the viewers who saw him in the first seasons when he was still a teen, learning the basics of the job.
Liz Choate
She's the Gator Queen Liz, a title gained for her well-known expertise catching 'gators in the swamps.
As  already well known, Liz Choate's whole family participates in said dangerous job, including her husband Justin, her daughter Jessica and her two teenage sons.
Besides her hunting skills, Liz is known for her strong personality and unwillingness to deal with other people's nonsense, including but not limited to "Swamp People"s producers and History channel.
As already mentioned, she was very sincere about the reason she was fired from the show back in 2015, something that might lead to the network's decision not to include her in the show for years, but which also gained her the respect of her former cast members and many fans.
So what is the Gator Queen doing now? Fortunately for people who love her, she returned to "Swamp People" for the show's 12th season after a long five years hiatus from it. She also owns the online Gator Queen Store, which sells t-shirts, autographed pics and even cookbooks.
Daniel Edgar
He's one of the most skillful hunters of "Swamp People", having decades of experience not only catching 'gators but also in the commercial fishing business.
Daniel gained the title of the "creole patriarch" for a good reason. He has spent his entire life building his family a profitable fishing business in his native Louisiana, including St. Mary's Seafood Incorporated, and his partial ownership of Louisiana Bait Products.
As is well known, his sons Dwaine and Joey always accompany Daniel during the hunting season. Besides them, in the past years his grandson Dorien has been an on-and-off presence in the business, due to the fact he moved to Texas to work in the oil fields.
Fortunately for the Edgar family, Dorien is back in Louisiana and is taking part in his grandfather's business again, so people will be able to see the family together again during the 12th season of "Swamp People".
How Profitable Is Alligator Hunting?
You might have wondered what leads someone to enter such a risky occupation as alligator hunting. The most obvious assumption is that probably the money compensates well for the dangers of the business, but it goes far beyond that.
Although catching 'gators in Louisiana is an occupation that dates back to centuries ago, it's important to note that it wasn't a policed practice until the 1970s, when the government and animal protecting organizations put control over it.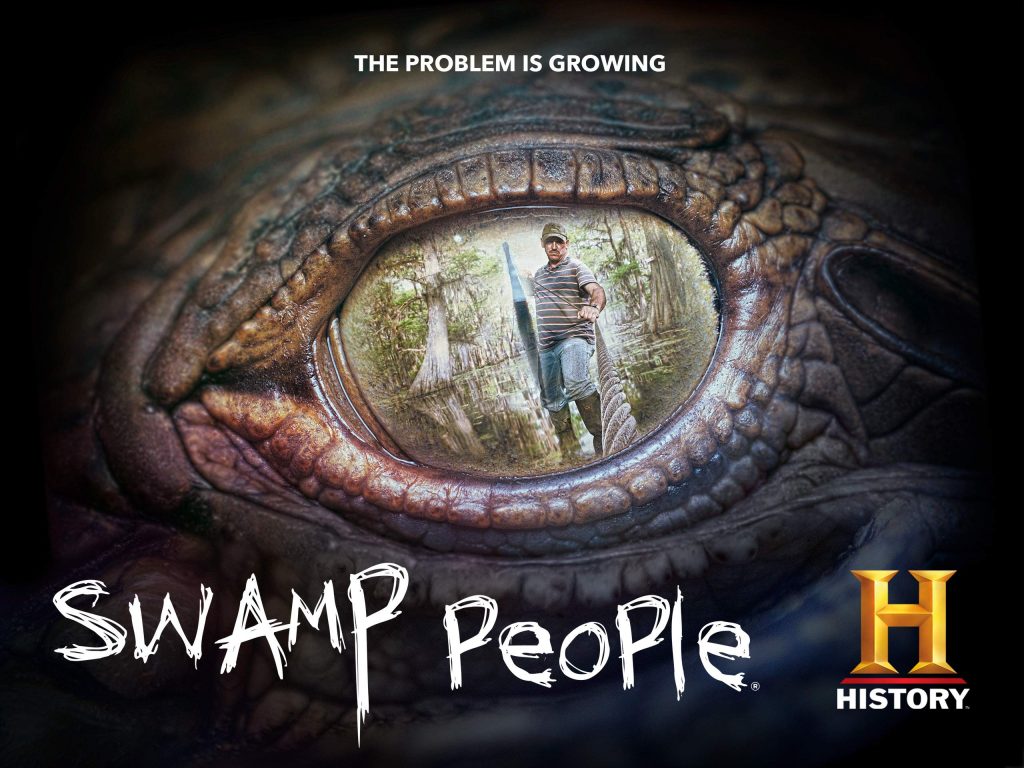 However, the recovering alligator population grew rapidly, reaching a point when the hunting of said animal was well compensated due to its abundance. Following reports, in the 1990s hunters were paid over $50 on average per foot for selling what is considered unprocessed alligator in the international market.
Nowadays is different, though. Despite the fact the alligator population keeps steadily growing, the competition is nowadays harder than ever, and hunters are paid less than $8 per foot, making it the lowest point of profitability in decades.
So why do they still do it? Although the majority of families in Louisiana receive their main income from the fishing market, some still receive extra money from 'gator hunting. However, it's safe to assume that many continue doing it to keep the local tradition alive, which is hard to understand considering how difficult it is, but makes what happens in "Swamp People" more interesting to watch.