• Amy Stiller is an American actress, writer, comedian and Bikram Yoga Instructor
• Grew up in culturally rich New York City in the 1970s
• Appeared in several movies and TV shows, most notably "The King of Queens"
• Also a successful writer, with her work being published in anthologies
• Net worth estimated to be around $6 million
Amy Stiller is an American actress, writer and comedian, best known for her appearances in the "The King of Queens" and "The Cable Guy", and for her "Just Trust" one-woman show. Nowadays Amy's additional occupation is being a Bikram Yoga Instructor.
Early life, family, educational background
Amy Stiller was born on 8 September 1961, in New York City, USA, the first child of her parents Anne Meara and Jerry Stiller; she has a younger brother Ben Stiller. Anne and Jerry were established comedians, and had been performing together regularly as "Stiller and Meara".
They also had separate careers and jobs. Some of Jerry's most famous roles include Arthur Snooper in CBS's "The King of Queens" and George Costanza in one of the most popular sitcoms in the world "Seinfeld". Anne was also an established actress and writer; one of her most famous works was writing the TV movie "The Other Woman".
Growing up in culturally rich New York City in the 1970s was an amazing experience for a young girl. She described her childhood as magical as she was able to watch her parents work in films, TV series such as "Ed Sullivan Show", and many other forms including on Broadway. Little Amy and Ben would go to sets with their parents, and often imitate them in make-shift costumes.
One of her funniest memories was them doing this while Jerry and Anne were working on the "Prisoner of Second Avenue" by Neil Simon.
When she was eight years old Amy had her first on-screen appearance, playing the flower girl in her mother's movie "Lovers and Other Strangers"; she also had the chance to sing with Cloris Leachman. While she was in high school Amy joined the theatre class, and that is where she had her first real role, playing the character of The Nurse in "Romeo and Juliet". Once she got the reaction from the audience, she knew that this was going to be her job. Amy then played roles in a slew of other plays, with her most memorable being in "Vanities".
Upon matriculating from Calhoun High School, Amy enrolled at Emerson College, and later joined the Circle in the Square Theatre School's two-year professional theatre program, studying with Sondra Lee, Katheryn Gately, and Fred Karemen.
Amy was exposed to theatre, arts, music, writers, and actors of the time. People would assume she grew up in show business, but she would always say that she grew up in the theatre. What she enjoyed the most was the joy her parents had while working.
Career
During the 1980s Amy had done several theatre productions, but in 1988 she made her first on-screen appearance since she was eight years old, playing the character of Anya in "One Wolf's Family", an episode of "The Monsters", along with her parents.
By the end of the 1980s, Amy had appeared in another two movies, both in 1989, the first a minor role in the satirical mockumentary "That's Adequate" in which she appeared alongside her family members. Then in "Vampire's Kiss", a dark comedy starring Nicholas Cage in which Amy also had a minor role. This was a box office failure, but later gathered a cult following.
Throughout the 1990s Amy appeared in numerous movies and TV shows, but still didn't win any major roles. Some of the movies she's appeared in are the B horror flick "Highway To Hell", the romantic drama directed by her brother "Reality Bites", the mockumentary starring her father entitled "The Independent", and the independent comedy-drama "The Daytrippers".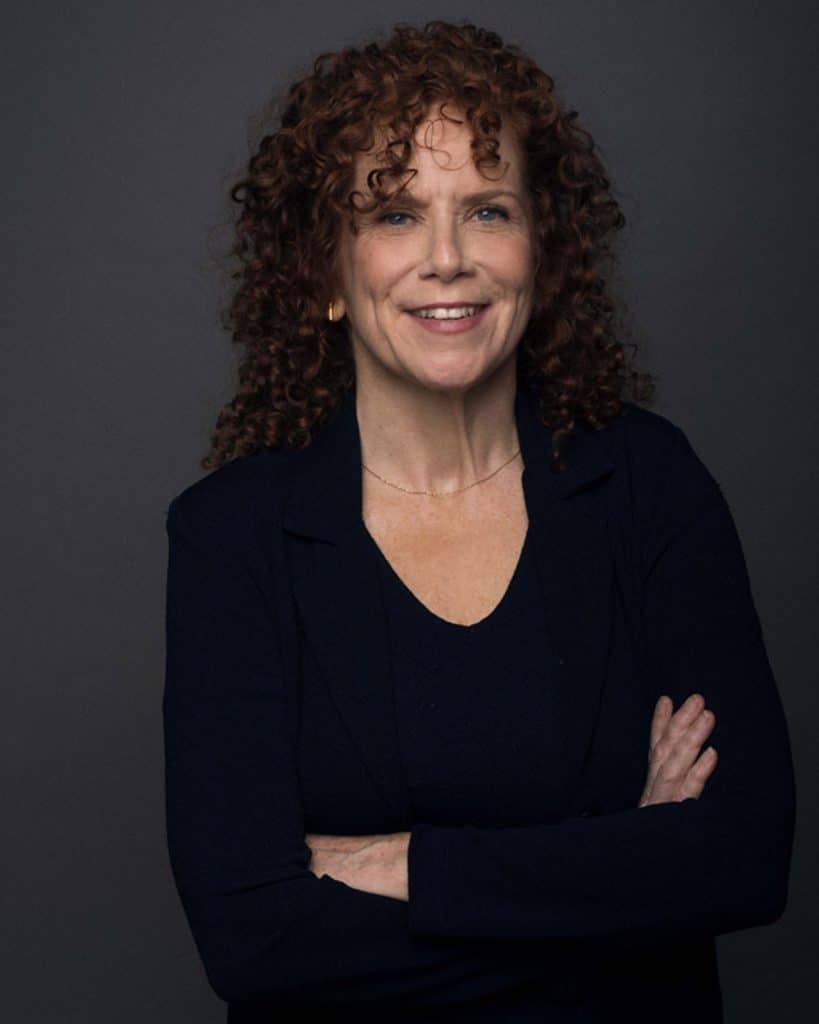 This was the period when she appeared in the sitcom "The King of Queens" which is her most memorable work, as numerous minor characters throughout the seasons, while her father played one of the supporting, recurring roles.
Around 1995, Amy started taking the sketch writing class at Chicago City Limits, taught by Justin Stangel and John Webber. Sometime after completing the class, she started developing character pieces, some of them being the shallow motivational speaker, the self-absorbed spoiled matron, and the anxious version of Jane Fonda. In 1997 she began performing stand-up comedy with the "Urban Side Effects" sketch group.
She was noticed by The New York Post, which wrote about her "Stiller aims for something a bit deeper, more realistic in her self-contained skits." This stand-up debut had her noticed and signed by a manager, by the Aspen Comedy Festival, and led her to more movie and TV roles. She also received praise from the Nantucket Inquirer Mirror for the one-person play "Fully Committed", in which she portrayed over 40 characters.
Throughout the 2000s Amy continued to play minor roles in film and on television, and even though her resume is full of big-budget projects, she wasn't able to play any major roles.
However, she turned to other creative endeavors; Amy has been a successful writer, with her work being published in the anthologies "Dirty Laundry" and "No Kidding".
In 2018 Amy started doing her one-woman show on Broadway, and in Los Angeles. The autobiographical comedy show entitled "Just Trust" is a look into Amy's life, as she tried to live up to her family's fame.
For the past 20 years or so, Amy has been working as a yoga instructor, too. She specializes in Bikram yoga – the type of intense exercise done in a hot room that allows the person to get a good workout done, but also keep in touch with their inner self.
Personal life
There never seemed to be an interest from Amy to share too much information regarding her personal life.
She's never married and doesn't have children. It is unknown whether the 59-year-old has a significant other. She seems to be focused on herself and her nieces Ella Olivia Stiller and Quinlin Dempsey Stiller.
Hobbies, favorite things, and interesting facts
Amy's many hobbies include reading, doing yoga, writing and hiking.
She worked various day jobs to help support herself during the 1990s, such as waiting tables, while she was trying to catch her "big break".
Appearance, clothing style
Amy is 5ft 4ins (165 cm) tall, and weighs approximately 127 lbs (57 kgs). Her physical trademarks are her blue eyes and curly red hair.
Net worth and salary
After her father passed away in May 2020 Amy inherited $5 million. With her own income and history, Amy's net worth is estimated to be about $6 million.