• Todd Hoffman was one of the main stars and creators of Discovery Channel's "Gold Rush" reality TV show.
• Before the show, he had a thriving transitional housing business, and owned a small airport in Oregon.
• Todd was a family-oriented man, devoted to his wife and two sons. He was also a religious man, having faith in God's mercy.
• After his stint with the show, Todd pursued a singing career, invested in a substance rehabilitation center, and had talks with several TV networks.
• He has plans to produce a show on his own, and to create a website called "The Hoffmann Report".
Todd Hoffman, the main star and one of the creators of Discovery Channel's successful reality-television series called "Gold Rush," shocked his fans when he announced his departure from the show. His ambitious goals with his inexperienced crew gained enormous popularity for mining gold for eight seasons, in the Yukon territories in northwest Canada, Alaska, and in South America. Rumors abound on social media about the real reason he left the show, including a singing career, new TV series, illness, and family troubles.
Todd Hoffman's life before "Gold Rush"
Most of the viewers of the reality-TV show "Gold Rush," thought that Todd Hoffman was an impoverished, down on his luck middle-aged man trying his best to earn money to put food on his family's table. While they were correct in assuming his goal was to earn money, he's far from being dirt poor.
I'm in the hospital room waiting. How did I get here? Yes I'm 50 and am getting my first colonoscopy!! If I don't live, remember me for the elements of my faith not my human nature. God first. !!

Posted by Gold Rush Todd on Friday, January 10, 2020
His family had a thriving transitional housing business back in the 1980's, as they won local government contracts and provided housing for homeless people in Portland, Oregon – people stayed in these transitional homes before moving into their permanent residences.
When the government projects stopped, he moved on to other business ventures. Todd owned a small airport in Oregon, and he also leased hangar space to corporations just outside Portland. The business was doing well until the markets went crashing down in 2008; he said that even those businesses he never thought would fold up were gone. One of the things that were hit pretty badly was the travel industry, as it wasn't essential. His savings were dwindling, and he needed to think fast on how to recoup his losses. When the government helped in flooding the markets with cash, the price of gold went up, so he felt that gold was the answer to his problems.
His stint with the reality television show, "Gold Rush"
In 2010 he branched out to gold mining. While he wasn't an expert, his father had some experience in prospecting for gold, as he dabbled in it back in the 1980's but unfortunately was never successful in acquiring overwhelming hauls. Despite that, Todd took inspiration, and paired it with his fervent belief in God's merciful grace. He led his crew in chasing that elusive American dream of hauling gold, by obtaining a viable gold claim in Alaska.
Todd pitched the idea to several networks, and most of them said yes, but he chose Discovery Channel as it was one of the biggest cable TV networks with international exposure. Todd's gold mining crew consisted of his father Jack, and son Hunter, along with some unemployed men from his town in Portland. Their journey was followed by a camera crew from Raw Productions for the reality-documentary-styled TV show entitled "Gold Rush: Alaska."
It premiered on 3 December 2010 on Discovery Channel and went on to air 10 episodes, which garnered an average of over three million viewers, becoming one of the most-watched TV series that year on the cable channel.
After the first season, the title of the show changed to simply "Gold Rush," as the TV producers decided to change mining locations, and added more miners to the show. During Todd's eight seasons in the series, he experienced the highs and lows of gold mining. Viewers either loved or hated his over-ambitious goals and outlandish predictions, but it was apparent that his star shone the brightest out of the entire cast. His crew started with just 14.64 ounces of gold in season one, but as Todd gained more knowledge and his crew became more comfortable with the task, his haul improved. However, he also made huge mistakes, including his decision to mine in Guyana in season four, which turned out to be a complete bust with only two ounces hauled. His total gold haul during his stint on the TV show was approximately 8,000 ounces.
Finally my Pit Vipers showed up! pic.twitter.com/cQT6HDT9UH

— The Hoffman's (@goldrushtodd) May 3, 2021
Some interesting facts and odd rumors about Todd Hoffman
Todd was one of the biggest reality TV stars from the cable network, due to his entertaining personality. Viewers would be even more captivated by him with stories about his personal life, faith, hobbies, and investments, as well as the rumors surrounding him.
Todd's early life
He was born in Frankfurt, Germany, and was raised in Portland. His father served in the US Army, and was stationed in Germany after being drafted during the Vietnam War. After spending four years in Frankfurt, his family went back to the US and decided to settle in Oregon. Growing up, he was active in sports, loving both the game of football and basketball. He played basketball in high school as a point guard, but bowed out from pursuing the game due to injuries.
A family-oriented man – Loving husband and father
Entertainment reporters failed to uncover any scandal about Todd and his family, which was said to be unusual, particularly for those who gained popularity as a TV personality.
However, Todd had always regarded his wife, Shauna, as his rock and was devoted to her. She was the reason he kept on trying to do his best in everything. Aside from Hunter, they had another son named Hudson; initially, he was apprehensive about including Hunter in his mining crew as his son was just a teenager at that time, and he was afraid that being on TV or becoming famous would change his personality. He talked to him before they started filming for the show, and explained that television wasn't real, and the popularity that came with it would fade in time.
His unfailing faith in God
While Todd didn't claim that he's a great Christian, he had this unfailing faith in God's mercy. When he made the crucial error of going to Guyana, things could have been worse for him and his crew had they decided to leave the TV show at the end of season four due to the disastrous result. He almost lost hope but his faith pushed him to persevere because he believed that God would always give him another chance to redeem himself.
Some viewers mocked his goals calling them too ambitious but in the following seasons, his prayers were answered. The result might not have been as grand as he predicted but they still acquired a considerable fortune.
Todd's impressive car collection and possible car TV show
One of the significant signs that Todd wasn't as cash-deprived as the TV producers of "Gold Rush" might have characterized him to be, was his collection of cars; this hobby led him to own several, including a five-window 1949 Chevy 3100 truck, a 1972 Chevrolet Camaro, a 2017 Ram 2500, and a 2011 BMW X6. He liked going on road trips with his family, and the practical guy in him made sure that he at least had a full-decked motorhome. Todd used this RV when canvassing possible areas for gold mining, which made his life easier as all the guys in his crew fitted comfortably into the huge vehicle. Due to his car collection, the American internet TV streaming service called Pluto offered to co-produce a car reality-TV show with a twist. He said that a TV show was in the works.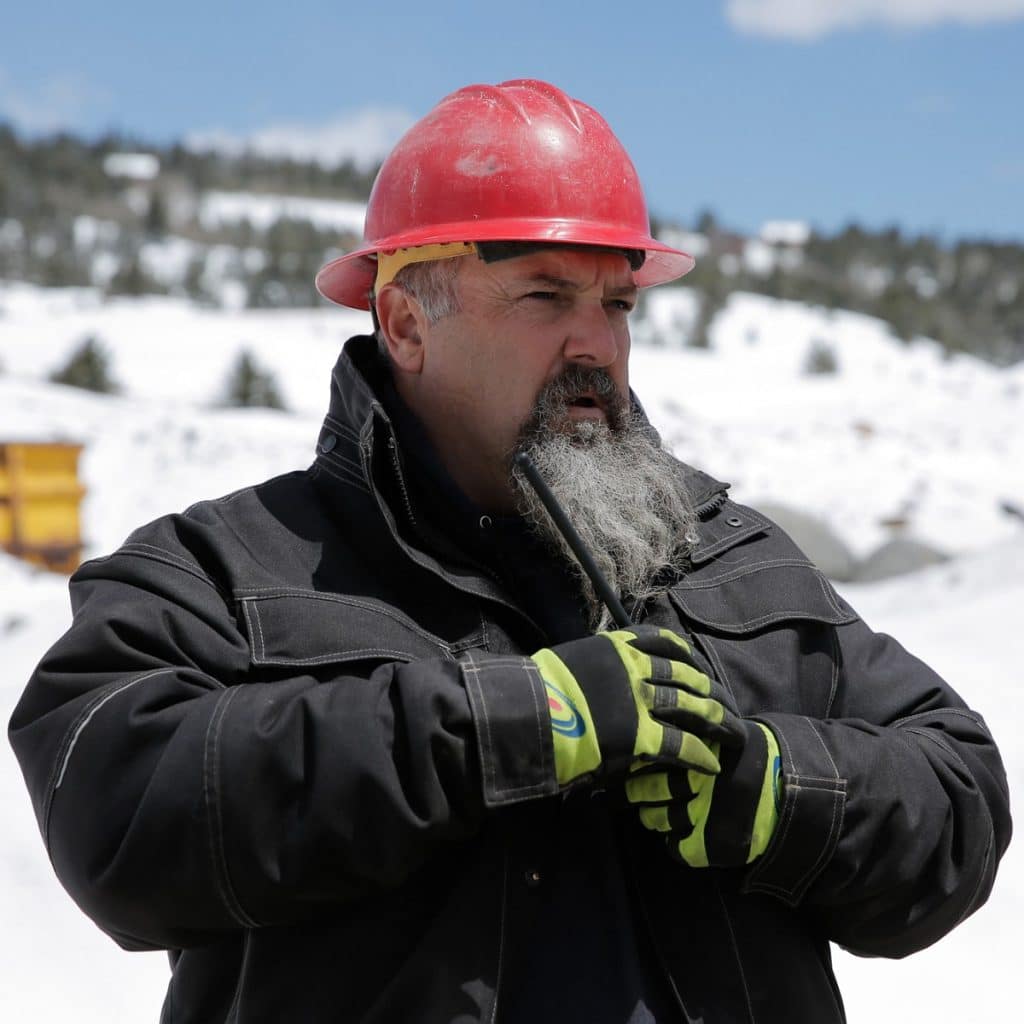 He liked to go big, or go broke
One of the reasons fans of the show either loved or hated him was because of his "go big or go broke" attitude. It might have served him well in the past in terms of taking business risks that elevated his financial status, but gold mining was another ball game. Even without any real mining experience, he invested in expensive mining equipment that could very well pound them down financially, with little chance of bouncing back. Fans were also astounded during the time when he claimed that he was on his last few hundred thousand, and still bought three wash plants for his small mining operation. It was this attitude that made him go mining in South America that resulted in a loss, then mining in the Klondike that yielded a gold haul worth $3 million. These scenarios made some fans doubt the TV series' authenticity.
Some of Todd's actions in the show were scripted
On allegations that "Gold Rush" was a fake show, Todd said that while everything on the show wasn't real, it's not a sham either. Television producers had the responsibility to make sure that reality-styled series were also entertaining to attract viewers. They really did the hard work of mining for gold, but he likened it to farming which was all about moving dirt, and if that process alone would be shown on TV, it would be boring. TV producers were there to put some twist on their journey by editing it in such a way that it would create tension and drama.
Todd's net worth
Authoritative sources estimated Todd's net worth to be over $8 million due to his gold haul, television fees as star and creator of "Gold Rush," and several business investments.
The real reason why he left "Gold Rush"
People were shocked when Todd announced that he was leaving "Gold Rush," the TV show he created and starred in for eight seasons.
It was the show that made the gold mining genre popular again, and inspired many Americans who were down on their luck or had suffered during the financial crisis in 2008. Several theories were talked about on social media and most of them were incorrect with their assumptions.
Being on TV for a lengthy period robbed him of his spirit, and the popularity he gained from it might have perks, but the online abuse from viewers just wasn't healthy anymore, not only for him but for his family as well. It didn't help that filming the show took around six to seven months, and being away from his wife and his other son for that long wore him down. There were also times when even the camera crew would lie to his son, just to brew some drama for the show. He realized that it was time to take some time off from TV. While he was paid for appearing on the show, he said that it wasn't worth it if he lost his family and his soul in the process.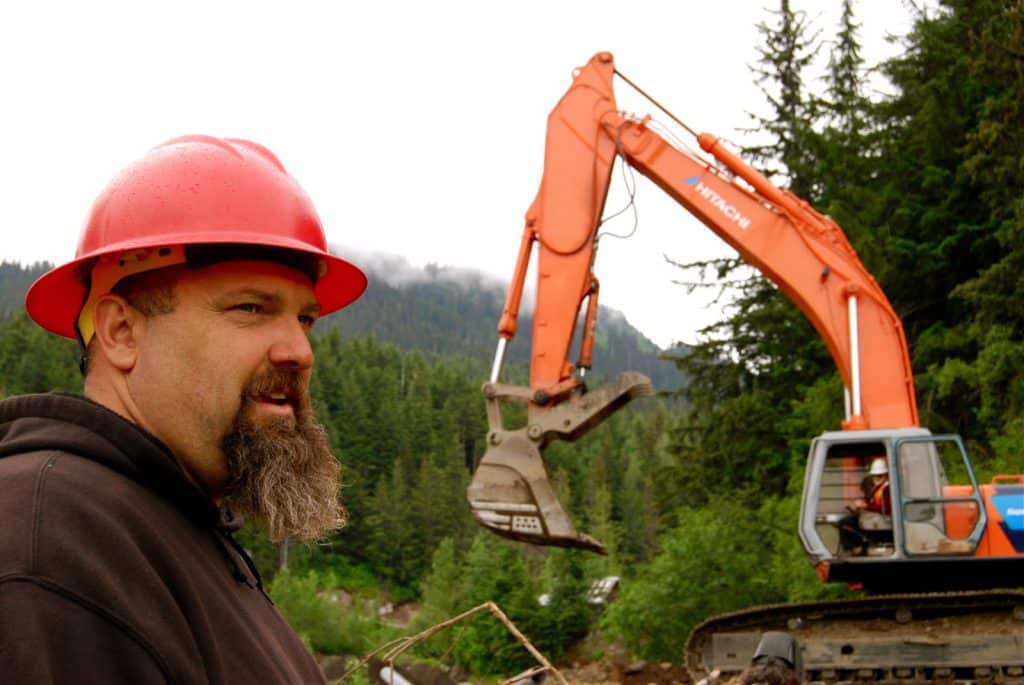 Where is Todd Hoffmann now?
After his stint with "Gold Rush," he went back to his normal life, taking care of their regular business and spending time with his family. When he was ready for entertainment again, he used his "golden voice" and pursued a singing career with his Sandy Mule band, by recording songs and uploading them online such as in Apple Music and Spotify. Fans could freely access his cover songs on YouTube, that included "Sound of Silence" with 13 million views, "Close My Eyes Forever" with close to 6.5 million views, "Pieces" with four million views, and "Don't Let The Sun Go Down" with about 1.2 million views. He also put out a podcast called "Toddcast", and some of his interviews were uploaded on his YouTube channel, including episodes with actor Dennis Quaid and producer-director Rob Reiner.
The former reality TV star also believed in giving back to the community, and so he invested some of his money in a substance rehabilitation center called Sober Living Facility in Oregon.
He said there was an increased influx of synthetic drugs on the streets, and it was mostly kids who got hit by them. The treatment center's main objective was to give those with addiction a chance to get clean, sober, and have a second opportunity in life. They had about a hundred patients receiving treatment; he felt that it was one of the most rewarding investments he made, particularly when parents who approached him were thankful that their child got better. Todd also helped in promoting the center, and getting more people involved in it.
He had plans of going back to television now that he and his family are in a good place. He had talks with several TV networks including Discovery Channel. Initially, he was part of Zum Media Productions, and reportedly helped them in pitching the new show called "Greenhorn Gold" to several networks, including the streaming giant, Netflix, but no one seemed to be interested.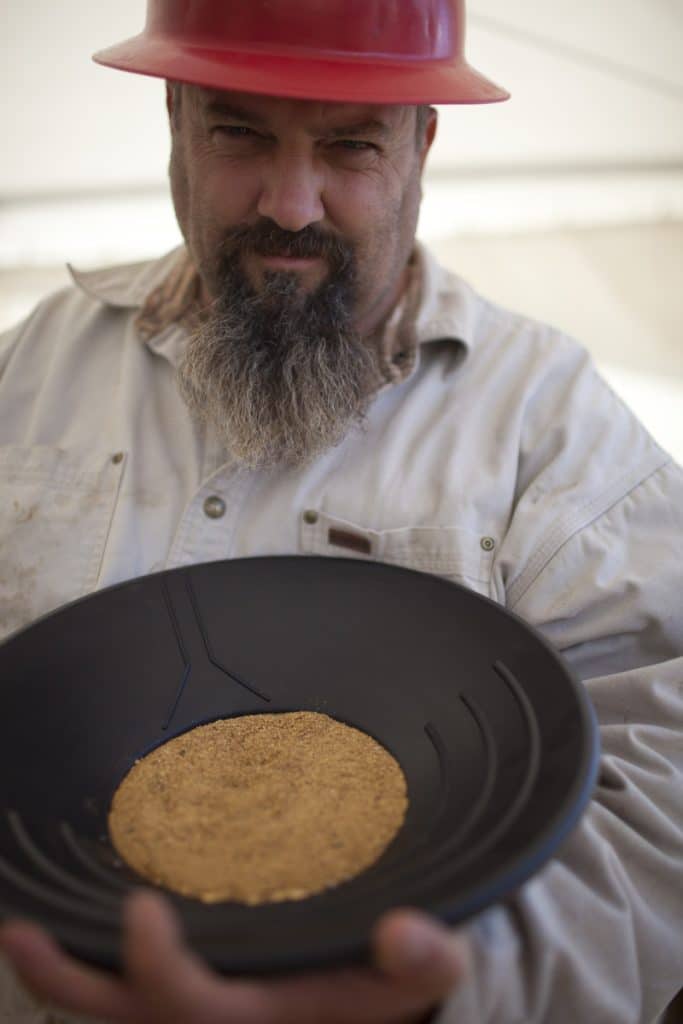 According to some reports, due to creative differences, Todd's name was removed from the Zum Media website.
He then announced that he would be producing a show on his own. However, he talked first with Hunter about it, and left the decision to him. The Hoffmans didn't want to make the mistake of letting the production crew just mess up people's lives just for TV ratings, Todd saying that reality-TV could be entertaining without being so disruptive. He has many TV shows in the works, including "Redemption Gold."
He's also created the website called "The Hoffmann Report", but it's not 100% ready yet; it's just there because he hasn't found the drive to pursue it passionately. When the world goes back to normal after everyone is vaccinated, expect Todd Hoffman and his family back on television again.