• Cody Garret (aka Donut Operator) is a former American police officer and SWAT team member, who became famous for his hilarious police-related content
• He was born on 3 September 1987 in South Carolina, USA
• He is an animal lover who has adopted several cats and one German Shepherd dog
• He is a fitness fanatic, a great chef, and streams his cooking episodes on Twitch
• His net worth is estimated to be around $1 million
Cody Garret, famously known as Donut Operator, is a former American police officer and Special Weapons and Tactics (SWAT) team member, who caught the public eye for his hilarious police-related content, such as police footage reviews that are known to most of his fans as breakdowns, which he posts frequently on his YouTube channel.
Age, early Life, Education background
Cody Garret was born under the Virgo zodiac sign on 3 September 1987, in South Carolina, USA, which makes him 34 years old as of 2021. He was born to Mandy, known to some as Momma Operator – she appears on Cody's Donut Vlogerator channel and is one of her son's biggest fans.
He hasn't disclosed the name of his father, but he was raised alongside his sister – he hasn't yet revealed her name – who joined the police force in 2012, is married to Brandon, and they have a child named Marty together.
The famed YouTuber attended a local high school before joining Spartanburg  Community College, situated in South Carolina. He graduated in 2014.
Favorite Things, Interesting Facts, and Hobbies
Donut Operator is an animal lover, and has adopted several cats, once keeping a cat named Toothless. He also has a German Shepherd dog named Butcher,  and has opened an Instagram account named 'goodboybutcher' for his pet dog.
The Carolina-born YouTube star is a fitness fanatic, who works out regularly to maintain his athletic physique.
He is apparently a great chef who enjoys cooking
Career
Cody caught the public's attention after a video of him rescuing a kitten went viral on the internet. The cat had been trapped under a dumpster on a rainy day; he named her Squirt. Several notable sources such as the Huffington Post covered the news in 2016, which earned him fame.
On 9 February 2016, Cody started a YouTube Channel under the name of Donut Operator. He had just quit from his policing job, and as he explained during an interview, he had to move to back into his mother's house to make ends meet.
His drastic career change was more fun – his new job came with more exposure compared to being a law enforcement officer, as he revealed during an interview. He added that he thought that it would be a good idea to join the Spartanburg Police Department after his 2-year service as a US Navy Mobile Construction mechanic, serving in Battalion 3 and deployed to Iraq, Ar Ramadi, Spain, Cuba and Guantanamo Bay, among other places. He resigned, worn out by the low pay, stress, and the risk, which made him feel hopeless.
Cody's YouTube channel provides insights about recent happenings that involve the US police. He is often seen criticizing Yoko Ono, a Japanese songwriter, singer, and peace activist.
Cody's passion for cooking drove him to open another YouTube channel, in which he goes by the name of Donut Vlogerator; he also streams his cooking episodes on Twitch, and is often seen exploring interesting hot sauces and recipes in his cooking episodes.
Donut Operator previously worked as an author for the Blue Lives Matter pro-police slogan and counter movement that began in the US, and advocated that anyone convicted of murdering a law enforcement officer should be sentenced under the hate crime statute. It began in response to 2014's Black Lives Matter demonstrations that were held in Brooklyn, New York.
Apart from YouTube, Cody has a strong social media presence, and is active on Twitter and Instagram.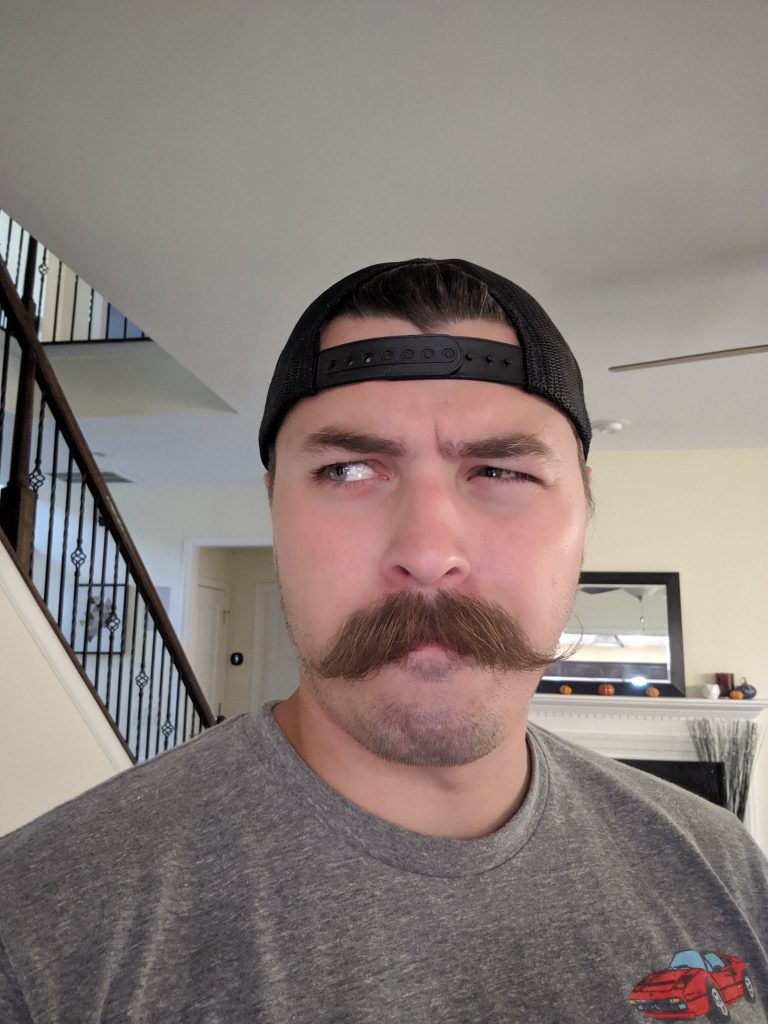 He uses his widely-followed Facebook account to market his online skate shop products, and update his fans about his recent career endeavors. He is also a regular streamer on Twitch.
In his career as a YouTuber, Donut Operator has collaborated with famous American YouTube personalities including Mat Best, DemolitionRanch, and Brandon Herrera.
Personal Life
Donut Operator isn't married. He was dating social media personality Kaley, famously known as Wine Operator, whom he met in April 2018, and who streams a wide array of content, including gaming videos, and is also an Instagram sensation.
The duo were allegedly living a happy life together, and frequently posted pictures of themselves on their social media platforms documenting their romantic dates and vacation photos. According to sources, the duo parted ways in 2020, for unknown reasons.
The Carolina-born star has a son, John, from his previous relationship. John is currently 12 years old and is under his mother's custody. The YouTuber hasn't disclosed any details on the internet regarding his ex-wife, including what led to their divorce.
Cody is currently rumored to be dating his close friend Jessica Mandala. In June 2021, he posted a video of her and a group of friends and himself as they go fishing, on his YouTube channel. The two are frequently seen together hanging out, but Cody hasn't publicly revealed whether he's dating Jessica or  not.
When Cody's son turned 10 in 2019, he gave him a gun as a birthday gift, since he assumed that he was old enough to own one – he handed him an AR 9mm rifle, worth roughly $2,500, and stating that it's the ideal weapon to give his son, because in addition to being a very common rifle, it has little recoil. Like any responsible father would do, Donut has made sure that his son had gone through all the five fundamental weapon safety regulations.
Cody shares a close relationship with his mother, who accommodated him during the initial stage of his career after he had quit the police force. He revealed that he lived in her house's basement, and that she was very supportive of his aspirations, and never asked him for a penny.
Weight, Height, and Physical Appearance
Cody is 5ft 8ins (1.72m) tall, and weighs around 143lbs (65kg). He has black eyes and dark shaded hair.
Net Worth
Donut Operator has earned most of his net worth from his successful YouTubing career; he also earns from his "Five-Oh Skate Shop" attire line, and his online skate shop. In addition, the YouTube star streams on Twitch, and earns from donations, ads, and sponsors, which has also contributed to his earnings.
Sources reveal that as of 2021, his net worth is approximately $1 million.