• Chris O'Dowd is an Irish actor, writer, and producer.
• He is best known for his role as Roy Trenneman in the comedy-drama series "The IT Crowd" which aired from 2006-201•
• He has had roles in movies such as "Bridesmaids", "This Is 40", "The Program", "Molly's Game", and "Juliet, Naked" among others.
• He has also had roles in series such as "Moone Boy", "Get Shorty", and "State of Union" for which he won an Emmy Award.
• He is married to Dawn Porter and together they have two sons. As of early 2023, his net worth is estimated to be over $6 million.
Who is Chris O'Dowd? Biography
He's an actor with over 60 acting credits to his name, however, Chris O'Dowd is probably still known best for his role as Roy Trenneman in the series "The IT Crowd", which aired from 2006 to 2013. This comedy-drama followed the story of Roy, Moss and Jen, a rag-tag team of Information Technology (IT) support workers. Chris' co-stars were Richard Ayoade and Katherine Parkinson.
Chris is also a writer and producer, and to learn more about him, his career and life, and also his upcoming projects, let us tell you all about this Irish comedian.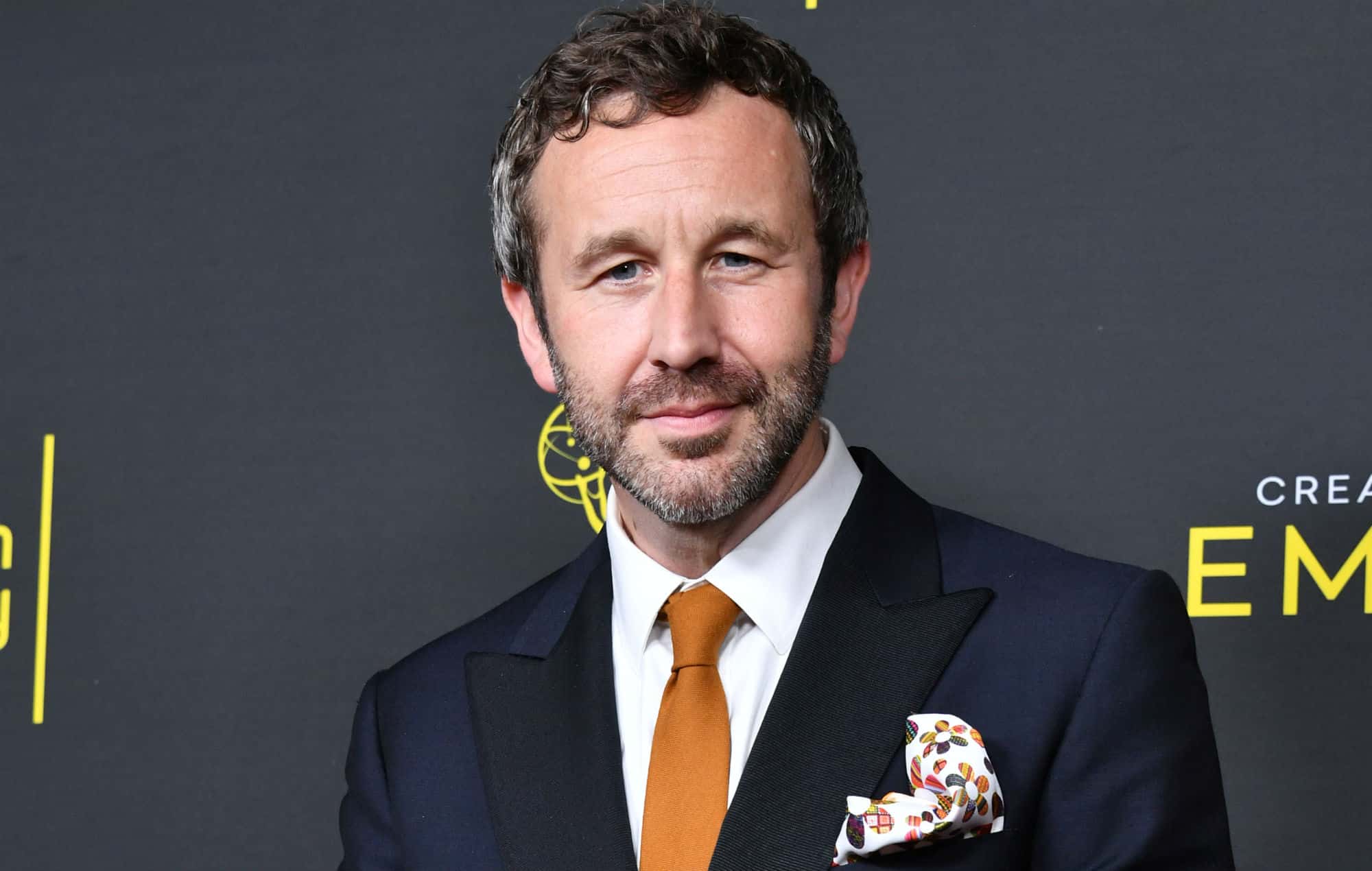 Early life, family, and education
Born Christopher O'Dowd under the zodiac sign of Libra on 9 October 1979, he hails from Boyle, County Roscommon, Ireland. Chris was raised by his parents, Denise and Sean, alongside his four siblings, whose names haven't been disclosed since they prefer to keep their lives away from the public eye.
When it comes to their parents' occupations, their mother is a psychotherapist and counselor, while their father worked as a sign designer.
Chris had an interest in sports from an early age, and played football as a teenager, but at college, he realized that he enjoys making people laugh. Speaking of his educational background, upon matriculating from high school in 1997, Chris enrolled at University College, Dublin, to study politics and sociology, however, he soon dropped out, and subsequently enrolled at the London Academy of Music and Dramatic Art, from which he graduated with a BA degree in 2002.
Roles in movies
Chris made his acting debut as James in the 2003 movie "Conspiracy of Silence", followed by his small part as Sid's Customer in the 2004 crime drama "Vera Drake", which was nominated for three Oscars (Best Writing, Original Screenplay, Best Achievement in Directing, and Best Performance by an Actress in a Leading Role – Imelda Staunton).
In the following year, Chris was seen as Tommy O'Dwyer in the comedy-drama "Festival", which brought him a nomination for the BAFTA award – Best Actor in a Scottish Film.
He followed with roles in "Hotel Very Welcome" (2007) and "How to Lose Friends & Alienate People" (2008) before he was cast to play Ray in the 2009 comedy "Frequently Asked Questions About Time Travel", which was his first lead role. The movie had no nominations, but the audience loved this story about three social outcasts who, while drinking in their local pub, try to solve a time-travel puzzle; it was rated 7.0/10.
Next, Chris was seen as Marco – Blind Swordsman in the 2010 comedy "Dinner for Schmucks", starring Steve Carell and Paul Rudd, followed by his role in "Gulliver's Travels" later that year.
Both critics and the audience consider Chris' portrayal of Rhodes in the 2011 comedy "Bridesmaids" as his breakthrough role – this romantic comedy about a bridesmaid-to-bridesmaid competition over who is the bride's best friend which threatens to turn the jobless pastry chef's life upside down, had 72 award nominations, including two for Oscars (Best Writing – Original Screenplay, and Best Performance by an Actress in a Supporting Role -Melissa McCarthy), and won 25. Chris won the Irish Film and Television Award for Best Supporting Actor – Film, and had numerous nominations which he shares with the rest of the crew, including the Gold Derby Award nomination for Ensemble Cast.
Chris was next seen in "Friends with Kids" (2011) and "3, 2, 1…Frankie Go Boom" (2012) before he was cast to play Dave Lovelace in the 2012 biographic drama "The Sapphires", which followed the story of four talented Australian-Aboriginal girls, members of the group called The Sapphires who entertained US troops during the Vietnam war. The movie had 53 award nominations in total, and won 27.
For his performance in the movie, Chris won numerous accolades and awards, including the Australian Academy of Cinema and Television Arts (AACTA) Award for Best Lead Actor.
In the following years, Chris co-starred in "This Is 40" (2012), "The Double" (2013), "Calvary" (2014), and "The Program" (2015), among many others.
He followed with his roles in numerous hit movies, including the 2016 adventure drama "Miss Peregrine's Home for Peculiar Children", based on the novel of the same title by Ransom Riggs. Chris made his debut as a voice actor in the 2017 movie "Loving Vincent", voicing the character of Postman Joseph Roulin in this mystery drama, which had 54 award nominations and won 23. It was also nominated for the Oscar – Best Animated Feature Film.
Chris was next seen in "Molly's Game" (2017), "Juliet, Naked" (2018), "How to Build a Girl" (2019), and "The Starling" (2021).
Most recently, he was heard as Kwan in the 2022 animated movie "My Father's Dragon", and thne portrayed Philip in the adventure comedy "Slumberland" in the same year, starring opposite Jason Momoa and Marlow Barkley.
Chris' fans will be happy to hear that he'll star in the announced comedy "Adventures of Super Frank", currently in development. It's rumored that Chris co-wrote the script with his brother.
Roles in series
Chris made his first television series appearance as Bernie Maddox in an episode of the series "Red Cap" in 2003, then later that year was cast to play Brendan Davenport in the drama series "The Clinic", seen in 18 episodes until 2005; Chris was nominated for the IFTA award for Best Supporting Actor in Television.
In the following year, he was cast to play his most notable role to date, as Roy in "The IT Crowd", which brought him the BAFTA award nomination for Best Male Performance in a Comedy Programme, and two nominations for the Monte-Carlo TV Festival Golden Nymph for Outstanding Actor – Comedy Series in 2008 and '09.
Concurrently, between 2012 and 2015, Chris portrayed Sean Murphy in the comedy series "Moone Boy", which followed the story of a young Martin Moone and his imaginary friend Sean. The show had 14 award nominations, including the BAFTA for Best Scripted Comedy, which Chris shares with Nick Vincent Murphy and other writers. It won five awards, including the International Emmy Award for Best Comedy.
During 2015 and 2016, Chris was heard as a Narrator in 41 episodes of the animated children's series "Puffin Rock". From 2017 through 2019, Chris was seen as Miles Daly in the series "Get Shorty", also starring Ray Romano and Sean Bridgers, which brought Chris a nomination for the Irish Film and Television Award for Best Actor in a Lead Role – Drama.
In 2019, Chris portrayed Tom in the series "State of Union", a short comedy-drama series about Tom and his wife Lousie, their marital therapy session, and how they ended there. The series won four Primetime Emmys, and Chris won his first Emmy for Outstanding Actor in a Short Form Comedy or Drama Series.
Most recently, he was heard as Flanny O'Lympic in the 2022 animated series "Big Mouth", and will be seen as Dusty in the upcoming series, entitled "The Big Door Prize", which should be released on 31 March 2023.
We're premiering at @sxsw 🦋!!! #TheBigDoorPrize @AppleTVPlus pic.twitter.com/ARleKhxYOS

— Ally Maki (@allymaki) February 2, 2023
Love life and wife
Chris isn't one of those Hollywood actors who are known for their playboy-style of life. Since 2012, he's been married to his former long-term girlfriend, Dawn Porter, a television presenter. The two met at her birthday party in 2009, and soon after began a relationship. He proposed to her in early 2012, and they were engaged for seven months before they exchanged their wedding vows on 26 August 2012. Dawn didn't take Chris' last name but she added the letter O to hers, so she now goes by the name Dawn O'Porter.
They welcomed their first child, a son named Arthur in March 2015, while their second son named Valentine was born in July 2017.
As of January 2023, the family of four divide their time between homes in Margate, Kent, Bermondsey, London, and Los Angeles, California USA.
Age, height, and net worth
Chris recently celebrated his 43rd birthday (October 2022), and is known for his piercing blue eyes and curly, light brown hair, as well as his towering height of 6ft 3ins (1.91m) and weight of around 220lbs (100kgs).
Chris rose to prominence as one of the most popular comedians, and has amassed a sizable fortune for himself and his family as a result of his talent and hard work. According to sources, as of early 2023, his net worth has been estimated at over $6 million.