-Christian Coulson is an English actor, best known for his role as Tom Riddle in the fantasy film "Harry Potter and the Chamber of Secrets" in 200•
-He was born in Manchester, England, and graduated from the University of Cambridge with a degree in English.
-He earned a nomination for Best Supporting Actor at the Long Beach International Film Festival for the film "Leaving Circadia" in 201•
-Christian is bisexual and is currently in a relationship with a man named Nick Walter.
-He has a net worth of approximately $1 million and enjoys photography, playing golf and soccer, and traveling.
Who is Christian Coulson?
Christian Coulson is an English actor, possibly still best known to the world as the 16-year-old Tom Riddle in the fantasy film "Harry Potter and the Chamber of Secrets" in 2002, and also as Ralph Partridge in the film "Hours", among numerous other roles that he's secured so far in his career.
Age, Early Life, Parents, and Education
Christian Peter Coulson was born on 3 October 1978 under the Libra zodiac sign, in Manchester, England. He spent most of his childhood in a boarding school as his parents were away much of the time. He went to Westminster School, and was a member of the UK's National Youth Theatre from 1990 to 1997. After high school, Christian enrolled at the University of Cambridge, ultimately graduating with a degree in English from Clare College in 2000.
During his university years, Christian featured in several plays, including "Cabaret", "The Resistible Rise of Arturo UI", and "Maids", among others.
Career Beginnings
Christian's professional career started in the early 2000s, with the part of Matt in the TV mini-series "Love in a Cold Climate" (2001), and then the role of Ben Stemson in the TV fantasy drama series "Weirdest College", appearing in 10 episodes of the popular TV series in 2001 and 2002.
Instant Rise to Fame
In 2002 at 24 years of age, Christian was selected for the part of 16-year-old Tom Marvolo Riddle in the highly acclaimed film "Harry Potter and the Chamber of Secrets".
Though he exceeded the 15-17 age group, Christian won the role and received high praises for his work on the film. He couldn't repeat the role in the sequel "Harry Potter and the Half-Blood Prince" since he was 29 years old at the time of filming, making him too old for the role.
Christian continued quite successfully, first playing Ralph Partridge in the romantic drama film "The Hours" (2002), then in 2003 he was James, Duke of Monmouth in the TV mini-series "The Last King".
Career Decline and Resurgence
Following his early success, Christian struggled for a while, securing only minor roles in such TV series as "Marple" in 2005, then "The Battery's Down" in 2009, and "Gossip Girl" in 2010.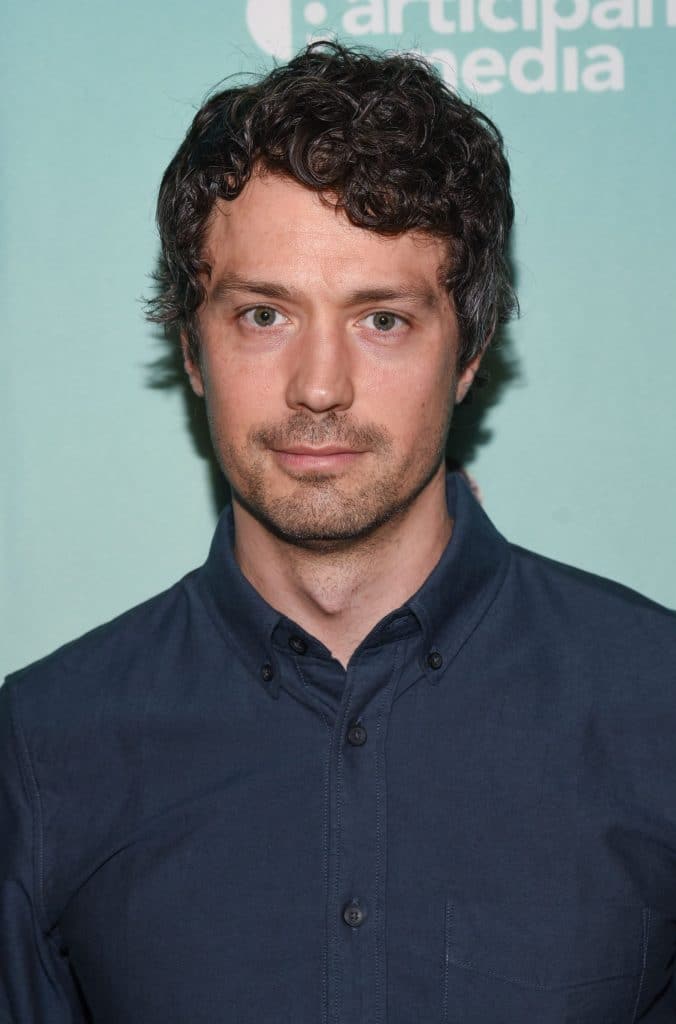 He moved to New York in 2010, which turned out to be a smart move, since his career received a new boost. In 2011 he was Garry in the TV series "Wiener & Wiener", and in 2012 he was cast as Aaron in the romantic comedy-drama film "Gayby", starring Jenn Harris, Anna Margaret Hollyman, and Matthew Wilkas. The same year, he starred in the drama film "I Am Nasrine", alongside Micsha Sadeghi and Shiraz Haq.
Christian continued with starring roles – he was Evan in the film "Amateurs", a romantic comedy-drama directed by Eric Tao, then in 2014 he was Colin in another romantic comedy-drama film "Leaving Circadia", co-starring Micahel Cerveris and Ashley C. Williams.
The film became a hit and won numerous awards, and Christian earned a nomination for the Best Supporting Actor award at the Long Beach International Film Festival.
Continued Success and Recent Projects
In 2015, Christian starred as Peter in the film "Peter and John", while from 2016 to 2018 he appeared in seven episodes as Sebastian in the TV series "Mozart in the Jungle". In 2017 he played Damien George in the TV romantic-drama series "Nashville", and in 2018 he co-starred in the mystery crime-drama film "The Rainbow Experiment", with Kevin Kane and Chris Beetem.
In recent years, Christian appeared in the film "Diamond Soles" and guest-starred in the TV series "Blue Bloods", both in 2019, and "High Fidelity" in 2020, while in 2021 he co-starred in the mystery film "Blood Brothers: Civil War", with Christopher James Baker, Jacqueline Bisset and Gordon Clapp in the lead roles. He also appeared in an episode of the TV series "The Equalizer" (2021), and is currently working on the television movie "Until the Wedding", and the comedy film "Those Who Wander"; both films are awaiting their release date.
Stage Career
Additional to his successful on-screen career, Christian has made a number of successful appearances on stage.
He made his professional debut in 2002 in the title role in the play "Romeo and Juliet", performed at Liverpool Playhouse. Some other notable performances include as Oswald in the play "Ghosts", then as Tristan Tzara in the play "Travesties", and as "King Richard II".
Audio Books Narrator
Christian has narrated several audiobooks, with the first being "The White Devil", written by Justin Evans, since when he's worked on such books as "The Dead House", written by Dawn Kurtagich, "No Man's Land", by Simon Tolkien, and "The Gentleman's Guide to Vice and Virtue" by Mackenzi Lee, for which he won the AudioFile Earphones Award.
Personal Life, Dating, Girlfriend, Is He Gay?
When it comes to his personal life, Christian doesn't like to talk about his endeavors.
Nevertheless, according to sources, Christian is bisexual and has dated both men and women. Currently, he is in a relationship with a man named Nick Walter.
Net Worth
As of mid- 2021, Christian Coulson's net worth has been estimated to be around $1 million, earned through his successful career as an actor, during which he has appeared in more than 40 film and TV titles.
Appearance and Vital Statistics
This prominent actor has dark brown hair and green eyes. He stands at a height of 5ft 9ins (1.75m), while he weighs approximately 160lbs (72kgs). His vital statistics are unknown, but he has an average figure.
Hobbies, Interests, and Trivia
In addition to acting, Christian has several other interests. He wrote the lyrics and book for the rock musical "The Fallen", which had its premiere in 1998 at Bedford Modern School.
Furthermore, he's interested in photography, and his official Instagram account is full of landscapes that he's photographed. He also enjoys traveling and has been across Europe and the US both for work and pleasure.
He is an outdoor man, and loves playing golf and soccer, while he also spends a lot of time working out.
Christian has stated Morgan Freeman, Katherine Hepburn, and Morgan Freeman as his favorite actors and role models, with such films as "Shawshank Redemption", "Driving Miss Daisy", and "The Philadelphia Story" as his favorite films.