• Lisa Hartman Black is an American singer, actress, and wife of country singer-songwriter and actor Clint Black.
• She has 45 acting credits to her name and is well-known for her role as Cathy Geary in the series "Knots Landing" and as Lindy in the movie "Flicka: County Pride".
• Her early life includes growing up in Houston, Texas with her father, mother, stepfather, and sister, and attending High School for Performing Arts.
• She has 4 solo albums and has performed alongside her husband Clint Black.
• She and Clint have been married since 1991 and have a daughter Lily Pearl Black born in 2001.
Who is Lisa Hartman Black?
She's a singer and actress with over 45 acting credits to her name, however, Lisa Hartman Black is probably still known best for her role as Cathy Geary in the series "Knots Landing", which aired from 1982 to 1986. To the younger audience, Lisa is well-known as Lindy in the movie "Flicka: County Pride", also starring her husband Clint Black.
Speaking of Clint, besides their marriage, the two are bonded by their love for country music. They've performed all around the world, and their song "When I Said I Do" brought them the Academy of Country Music Award for Vocal Event of the Year in 2000.
To learn more about Lisa, her acting and singing career, and how she met her future husband, keep on scrolling through this article.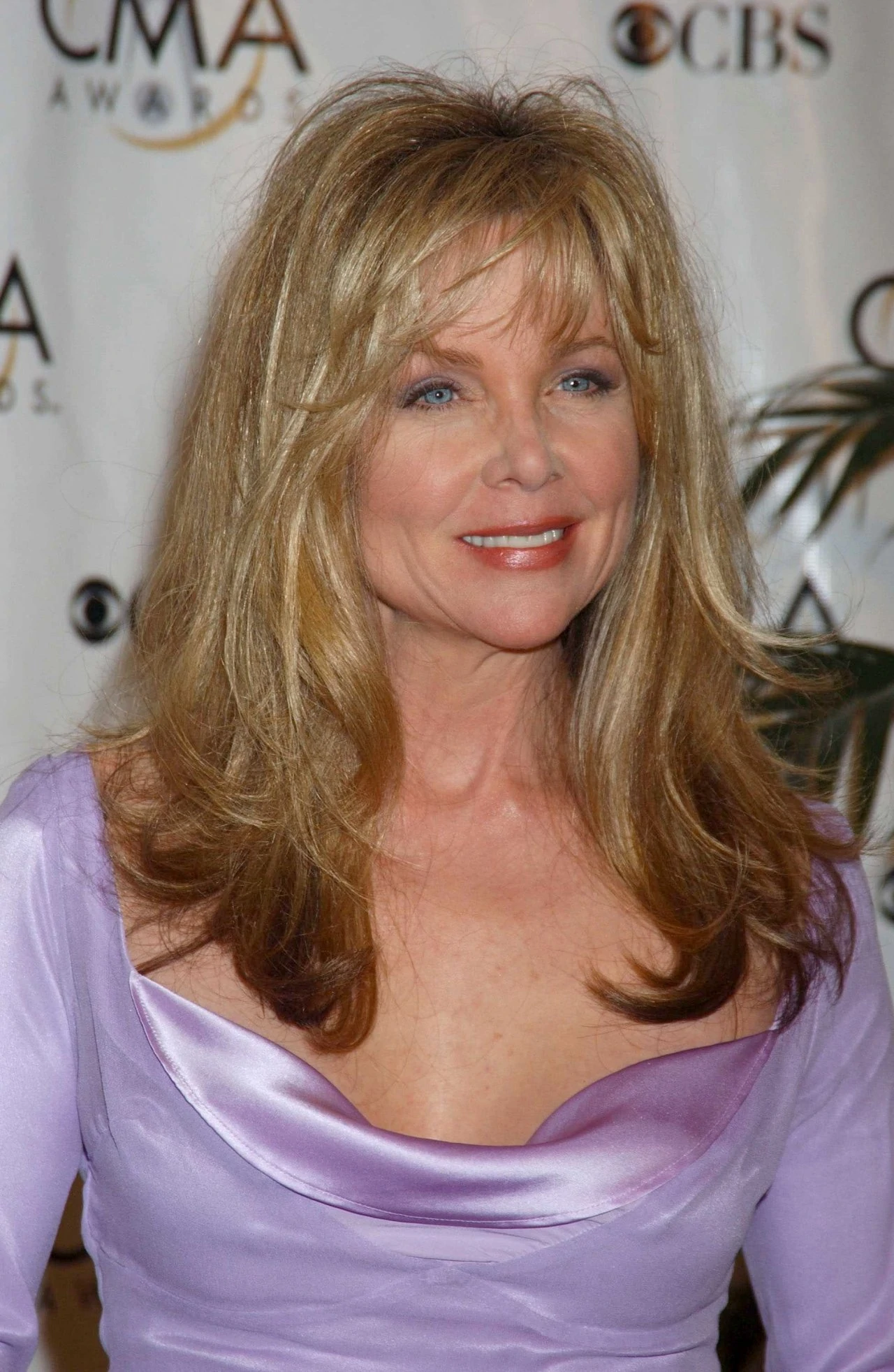 Early life, family, and education
Born Lisa Hartman under the zodiac sign of Gemini on 1 June 1956, in Houston, Texas USA, she holds American nationality, and her ethnicity is White. She was raised in her hometown by her parents Howard and Jonni Hartman, alongside her sister Terri.
Their father is a singer, and their mother was a Hollywood Public Relations (PR) agent. When their parents divorced, the girls lived with their mother and stepfather, Ray Rogers, an actor, however, they maintained a close relationship with their father.
It's not surprising that Lisa followed in the footsteps of her father and stepfather. She began singing at a young age and acting as a teenager, doing a lot of theatre work. Lisa was the lead singer of a local rock band, called Lisa Hartman and Four Grand.
She attended High School for Performing Arts, and upon matriculating in 1974, she didn't go to college but pursued her acting and music career.
Roles in series
Lisa made her acting debut in an episode of the series "Saturday Night Live" in 1975, although her role was uncredited. Two years later, she was seen as Evelyn in an episode of the series "Police Woman". Later that year, she was cast to play Tabitha Stephens in the fantasy comedy series "Tabitha", a spin-off from the hit sitcom "Bewitched", however, it was canceled after 11 episodes (1977-1978).
In the following years, Lisa was seen as Chris Malone in "Fantasy Island" (1978-1981), and had a recurring role as Carol in the popular comedy-drama "The Love Boat" (1979-1981).
Lisa starred opposite Catherine Hicks and Veronica Hamel in the 1981 TV mini-series "Jacqueline Susann's Valley of the Dolls", a drama based on Jacqueline Susann's novel, which followed the story of three women who moved to New York City, dreaming of fame and fortune but things don't go as they planned.
From 1982 through 1986, Lisa was seen as Cathy Geary in 96 episodes of the series "Knots Landing", a romantic drama that followed the story of residents of a coastal suburb of Los Angeles, their lives, and various issues such as murder, kidnapping, infidelity, and other crime.
The stars of the series were Michele Lee, Joan Van Ark and Ted Shackelford; it had over 45 award nominations and won 41, including one Primetime Emmy. When it comes to Lisa, for her performance in the series, she won the Soap Opera Digest Award for Outstanding Actress in a Supporting Role in a Prime Time Soap Opera in 1984, and was nominated for the same award in 1986.
The late '80s saw Lisa guest starring in "Matlock" (1988) and "The Hitchiker" (1989), and next, she was seen in six episodes of the series "2000 Malibu Road" in 1992, which was her most recent television series role.
Roles in movies
Lisa made her first movie appearance as a Stewardess in the 1977 TV drama "Murder at the World Series". In the following year, she made her big-screen debut as Julie in "Just Tell Me You Love Me", in which she starred opposite Robert Hegyes. The movie had no nominations, but the audience loved this story about four free-spirited teens, their romances and adventures.
In 1980, Lisa was seen in the TV movies "Valentine Magic on Love Island", "Where the Ladies Go", and "Gridlock". She returned to the big screen portraying Faith Stohler in the 1981 horror thriller "Deadly Blessing", also starring Sharon Stone. Lisa's performance brought her a (losing) nomination for The Stinkers Bad Movie Award for Most Annoying Fake Accent: Female.
Another Lisa's notable role came in the 1984 comedy "Where the Boys Are", followed by her role in "The 17th Bride" in 1985. Next, Lisa was seen starring in TV movies such as "Student Exchange" (1987), and "Full Exposure: The Sex Tape Scandal" (1989).
The early '90s saw her as Laura Parks in the 1990 TV movie "The Operation", also starring Joe Penny, which was nominated for the Primetime Emmy Award for Outstanding Cinematography for a Miniseries or a Special.
Lisa followed by her roles in "Bare Essentials" (1991), "Without a Kiss Goodbye" (1993), "Dazzle" (1995), and "Have You Seen My Son" (1996), among others.
The early 2000s saw her as Doctor Syd Ludwick in the 2005 TV movie "Back to You and Me", a romantic drama, also starring Dale Midkiff, which followed the story of Syd, who decides to go to her hometown for her school reunion, although at first, she didn't want to go, since she hasn't talked to anyone in years; there she again meets the man who was her first love.
The movie had no nominations, but the viewers rated it as an 'enjoyable, family-oriented movie'.
Lisa's most recent movie role was her portrayal of Lindy in the 2012 family drama "Flicka: Country Pride".
Music career
Lisa Hartman released four solo albums between 1976 and 1987, the first of which was self-titled. Her second album, "Hold On" was released in 1979, and her third, "Letterock" in 1982. In 1987, she released her fourth album, "Til My Heart Stops".
The most successful song from her four albums was "If Love Must Go", which she performed on various TV shows. However, her music career blossomed when she began performing alongside her husband.
Marriage with Clint Black, children
Lisa met her future husband Clint Black on New Years' Eve 1990, when she attended one of his concerts, and they were introduced to each other by Clint's manager. They meet again in Los Angeles when Clint was there for a "Tonight Show" appearance, and continued seeing each other afterwards.
Get your tickets to the @theryman livestream on December 2nd now with a guest appearance from our daughter Lily! @Clint_Black Tickets on sale at https://t.co/zIckQvbJut. pic.twitter.com/KDudokBgds

— Lisa Hartman Black (@lisahbofficial) November 12, 2020
Their friendship blossomed into a romantic relationship which led to marriage – they exchanged their wedding vows on 20 October 1991, and their daughter Lily Pearl Black was born on 8 May 2001.
Lily is also a singer, and studies business and music at Belmont University, Nashville, Tennessee, where the family of three now resides. They lived in Los Angeles, but moved to Nashville in 2002.
Age, height, and net worth
Lisa is 66 years old, and is known for her blonde hair and green eyes. She's 5ft 4ins (1.63m) tall and weighs around 120lbs (55kgs), with vital statistics of 33-24-33.
If you have wondered how rich Lisa is, as of late 2022, her net worth has been estimated at over $5 million according to sources, while her husband has a net worth estimated at $25 million.
Briefly about her husband
Clint Patrick Black is a Katy, Texas native, country singer-songwriter and actor. He was born under the zodiac sign of Aquarius, on 4 February 1962, which makes him aged 60 (as of 2022).
He released his debut album "Killin' Time" in 1989, and since then has released 13 more. Clint has 20 acting credits to his name too, probably still known best for his role as Toby in the trilogy "Flicka".
He's received numerous accolades and awards for his music, and in 1996 was rewarded with his Walk of Fame Star at 7080 Hollywood Boulevard.
Speaking of his personal life, he kept his private life under wraps until he married his now wife, Lisa Hartman Black.