Who is Daphne Zuniga?
She has over 80 acting credits to her name, but Daphne Zuniga is probably still known best for her role as a spoiled daughter of King Roland, the princess of Planet Druidia, Vespa. You'll realize that we're talking about the 1987 science-fiction movie "Spaceballs", written and directed by Mel Brooks.
Television series lovers perhaps know Daphne as the sensual photographer, Jo Reynolds, from the popular '90s series "Melrose Place". However, to learn more about this actress, director and producer, who won the LA Femme International Film Festival Filmmaker-New Establishment Award, keep on scrolling.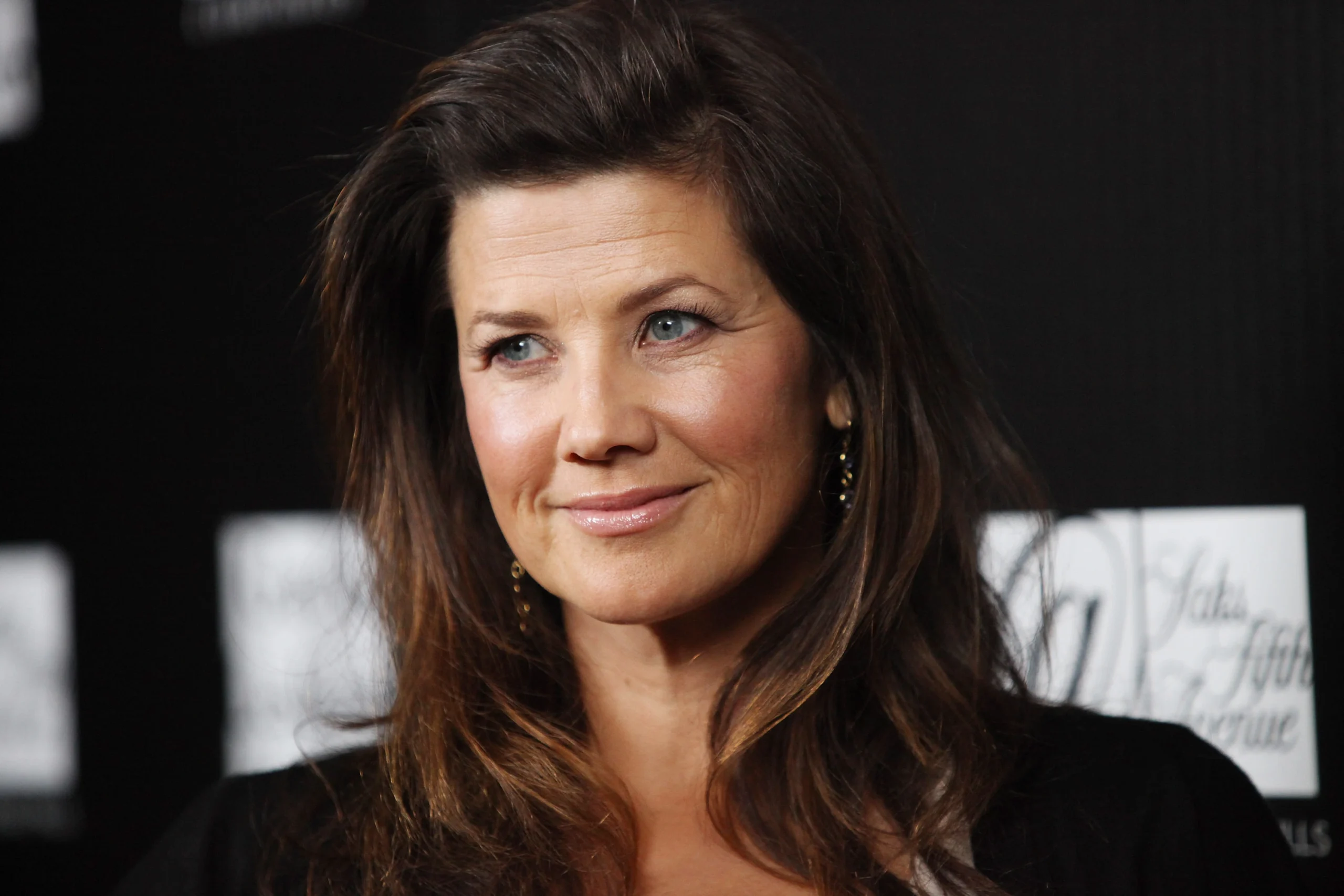 Early life, family, and education
Born Daphne Eurydice Zuniga under the zodiac sign of Scorpio on 28 October 1962, in San Francisco, California USA, she holds American nationality. Daphne comes from a family of Polish and Finnish descent from her mother's side, while her father is originally from Guatemala.
Speaking of her parents, her mother Agnes A. Janawicz was a Unitarian minister, while her father, Joaquín Alberto Zuniga Mazariegos, was an emeritus professor of philosophy at California State University, East Bay, in Hayward. Daphne has a sister, Jennifer, who made an appearance in one episode of "Melrose Place".
When their parents divorced, Daphne and Jennifer moved with their mother to Reading, Vermont, where Daphne attended Woodstock Union High School. Upon matriculating in 1980, she enrolled at the University of California, Los Angeles to study theater arts, however, she dropped out of college to launch her acting career.
Roles in movies
Daphne made her acting debut portraying Debbie in the 1982 mystery horror "The Dorm That Dripped Blood", followed by her role as Kim Maida in the 1983 TV movie "Quarterback Princess". Daphne was next cast to play Kelly Fairchild in the 1984 horror "The Initiation", this time in the lead role.
She followed by playing Alison Bradbury in the 1985 romantic comedy-drama "The Sure Thing", starring opposite John Cusack and Anthony Edwards. Although the movie had no nominations, the audience rated it 7.0/10, and it was critically praised. Later that year, Daphne was seen as Margie Epstein in the sports drama "Vision Quest", based on the novel of the same title by Terry Davis.
Next, Daphne starred as Margo in the 1986 romantic drama "Modern Girls", followed by her most recognized role as Princess Vespa in "Spaceballs". The stars of the movie besides Daphne were Mel Brooks, John Candy, and Rick Moranis – Daphne once stated that the hardest part of filming this movie was not laughing when they say 'action'.
In the following years, Daphne was seen in "The Fly II" (1989), "Mad at the Moon" (1992), "Charlie's Ghost Story" (1995), and "Stands-ins" (1997).
The early 2000s saw Daphne starring as Karen Wettering in "Artificial Lies", a thriller about the murder of a famed psychiatrist whose last patient of the day was Karen Wettering, and who is now the main suspect. The movie had no nominations, and the audience rated it as 'worse than a sub-average TV movie'.
She followed by her role in "Enemies of Laughter", which was also poorly rated both by the critics and the audience.
Daphne's next role came in the 2006 movie "A-List", in which she starred opposite Sally Kirkland and Damon Shalit, and the movie won the Milano International Film Festival Audience Award.
Next, Daphne starred in the dark satire "Seducing Charlie Baker" (2010), followed by her role as Christina Riley in the 2012 romantic drama "Changing Hearts", also starring Brad Johnson and Brian McNamara.
In the following year, Daphne starred in the crime drama "Gone Missing", which followed the story of two best friends who go missing during Spring Break, and now their mothers are doing everything they can to find them. The movie had no nominations, but audience reviews said that it had a good storyline, and a really good cast.
Daphne's most notable movie role was her portrayal of Kate in the 2016 comedy-drama "Search Engine", which had 42 award nominations and won 30 – Daphne won the Santa Fe Film Festival Creative Spirit Award.
Most recently, Daphne was seen as Anne in the 2018 movie "Abigail Falls", written and directed by Erica Dunton, which had eight award nominations.
Roles in series
Daphne made her first television series appearance as Rachael Miller in two episodes of the series "Family Ties" in 1984. She followed with her role as Irene Marlowe in an episode of the series "Nightmare Classics" in 1989.
From 1992 to 1996, Daphne was seen as Jo Reynolds in 111 episodes of the romantic drama series "Melrose Place", also starring Heather Locklear, Andrew Shue and Courtney Thorne-Smith. The show followed the lives of a group of friends who were living in Melrose Place, California, had 14 award nominations and won six.
In the following years, Daphne had numerous guest roles in various series, and since the list of them is too long, we will mention some of her notable television series roles, such as her portrayal of Shelly Pierce in "American Dreams" (2004-2005), followed by her role as Lynn Kerr in "Beautiful People" (2005-2006).
Daphne was also heard as Princess Vespa in "Spaceballs: The Animated Series" (2008-2009), and also worth mentioning is her role as Victoria Davis in "One Tree Hill". From 2008 to 2012, Daphne was seen in 40 episodes of this sports drama about half-brothers Lucas and Nathan and their rivalry, which had 27 award nominations and won four.
In the following years, Daphne guest-starred in "Hindsight" (2015), "V. C. Andrew's Heaven" (2019), "NCIS" (2020), and "Fantasy Island" (2021).
Most recently, she was cast to play Sonya Jackson in "Dynasty" in 2022, and was seen in two episodes of this drama about two of America's wealthiest families, which won the People's Choice Award for Favorite Revival Show.
Daphne Zuniga as Sonya Jackson in Dynasty pic.twitter.com/wyz8Jb4rBV

— Melrose Place (@Melroseplace14) August 6, 2022
Love life and relationships
Daphne has been the subject of various rumors concerning her love life, being romantically linked to several of her male co-stars. However, it's known that back in 1986 she was in a relationship with Jason Gedrick, an actor who is perhaps known best for his role in the series "Murder One".
Daphne also dated another famous actor, Emilio Estevez, a son of the actor Martin Sheen and the older brother of Charlie Sheen. The two were in a relationship in 1988.
In 2006, Daphne met her future husband on a blind date. David Mleczko, an American businessman, and Daphne were in a long-term relationship before they married on 8 June 2019, in a private wedding ceremony held in Cambridge, Massachusetts.
As of January 2023, the two are still married; they don't have children.
Age, height, and net worth
Daphne is 60 years old, and her blue eyes and raven dark hair are still her trademarks. Daphne is 5ft 8ins (1.73m) tall and weighs around 130lbs (59kgs), with vital statistics of 34-25-34.
If you have wondered how rich Daphne Zuniga is, according to sources as of early 2023, her net worth has been estimated at over $3 million.