Dash Mihok Wiki Bio
Dash Raymond Mihok was born in New York City, USA, on 24 May 1974 – his zodiac sign is Gemini, he is of Czech, Slovak and British descent, and holds American nationality. He's an actor, who's perhaps known best for having starred in the Showtime series "Ray Donovan".
Early life and education
Dash grew up in Greenwich Village, New York, the son of successful theater actors Andrea Mihok and Raymond Thorne. He has two older sisters, Gwen who is an actress as well, and Cecily, who is working as a science teacher.
For elementary school, Dash attended John Melser Charrette School in Manhattan, and then moved on to Center School, which is where he finished his primary education. When he was 12 years old, he started a band with his friends, called S. D. C.
He then attended Bronx High School of Science, and was a member of their baseball team, and also started his acting career by appearing in the TV series "CityKids". Dash studied acting at the Professional Children's School in Manhattan, alongside his best friend, the future actor Donald Faison. As he quickly reached success in acting, he hasn't pursued a college degree.
When Dash was six years old, he was diagnosed with the Tourette syndrome, which his two sisters are suffering from as well. He has stated in an interview, that he got into acting because he had so much experience hiding his tics, while he also said that the focus needed for acting helped him manage his Tourette's.
Roles in TV series
Dash made his debut TV series appearance in 1993, when he starred in the short-lived teenage series "City Kids", and in the following year, we saw him in an episode of the crime drama "New York Undercover", created by Kevin Arkadie and Dick Wolf.
In 1996 and 1997, Dash played Joey, one of the lead characters in the CBS family sitcom "Pearl", created by Don Reo, and which also starred Rhea Perlman, Carol Kane and Kevin Corrigan. In 1999, he starred as Lynn McKennan, in the second season of the romantic drama "Felicity", created by J. J. Abrams and Matt Reeves, and which starred Keri Russell, Scott Foley and Scott Speedman.
After having starred exclusively in movies for a few years, in 2003 he appeared in two episodes of the crime drama "Street Time", created by Richard Stratton, and in the following years guest starred in a number of critically-acclaimed series, such as "Grey's Anatomy", "Hawaii Five-0", "Law & Order: Criminal Intent", and "The Good Wife".
In 2012, he played the lead character in the comedy drama "Greetings from Home", following the life of career soldier Pete Griffin, who was repatriated after an accident in which he lost his leg; the series also starred Evie Thompson and Hudson Thames.
Three years later, Dash starred as Detective Arnold Flass, in three episodes of the action crime drama "Gotham", based on the characters and settings from DC comic books, created by Bruno Heller, and which starred Ben McKenzie, Donal Logue and David Mazouz.
Perhaps the most notable TV series role for Dash was in the crime drama "Ray Donovan", created by Ann Biderman, and which also starred Leiv Schreiber and Eddie Marsan. The series premiered on Showtime on 30 June 2013, with the pilot becoming the biggest premiere of all time on the network. It's primarily set in Los Angeles, California and New York City, following the main character Ray Donovan, who is a professional 'fixer', taking illegal actions to protect his rich clients. In the series, Dash plays the character of Bunchy Donovan, the youngest brother of the main character. "Ray Donovan" aired for seven seasons, with a feature-length movie which will conclude the main storyline, set to be released in 2022.
Roles in movies
Dash made his movie debut in the 1995 TV drama thriller "Murderous Intent", written and directed by Gregory Goodell. In the following year, he starred in the romantic drama "Foxfire", and alongside Brad Pitt in the crime thriller "Sleepers". Also in 1996, he played the role of Benvolio, in the Oscar-nominated drama "Romeo + Juliet", directed by Baz Luhrman, and which also starred Leonardo DiCaprio, Claire Danes and John Leguizamo. To prepare for the role, Dash studied Shakespeare's works, and had five extensive audition sessions with the film's director. Many consider this role to be his breakthrough, and he speaks of the whole filming experience as life-changing.
Following the success of "Romeo + Juliet", Dash starred in a number of critically-acclaimed Hollywood movies.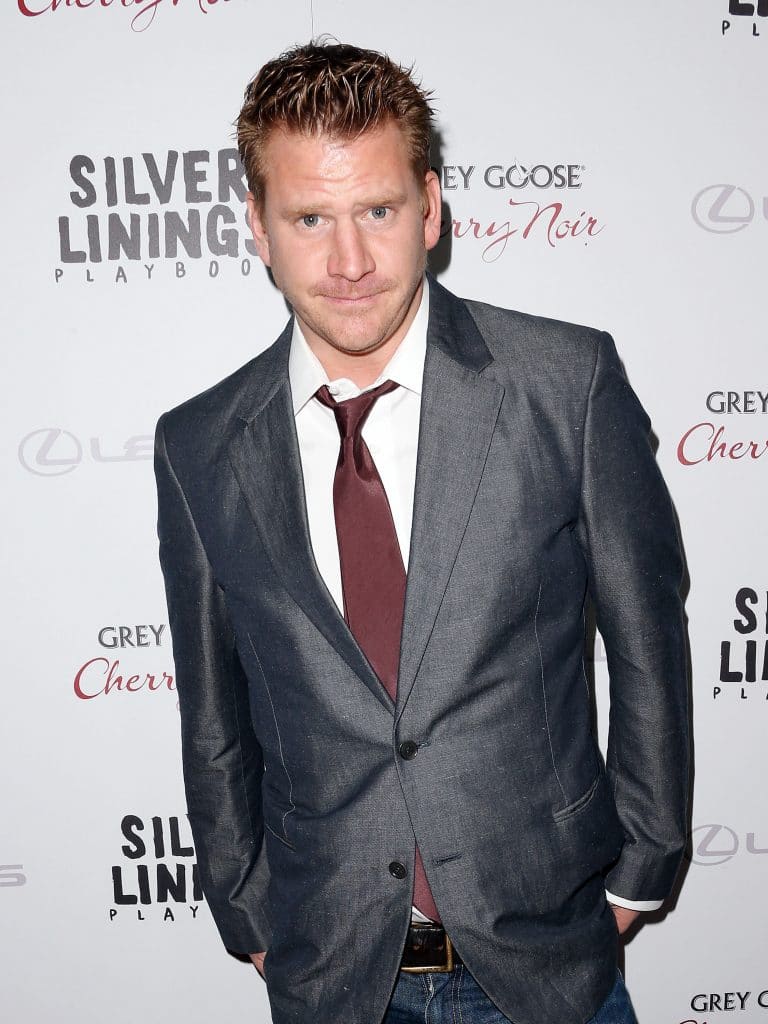 In 1998, he starred in the war drama "Thin Red Line", which was nominated for seven Oscars, including for the Best Picture, spending six months intensively working on the film, but in post-production, his screen-time was drastically cut. However, his performance was still praised as one of the most moving.
In 2005, he starred alongside Jake Gyllenhaal in the sci-fi action blockbuster "The Day After Tomorrow", written and directed by Roland Emmerich. In the same year, we saw him star in the comedy mystery drama "Kiss Kiss Bang Bang", which also starred Robert Downey Jr., Val Kilmer and Michelle Monaghan.
In 2007, Dash played the role of Alpha Male, in the action adventure drama starring Will Smith, entitled "I Am Legend".
Five years later, we saw him appear in the Oscar-winning romantic drama "Silver Lining", following a former teacher, played by Bradely Cooper, who tries to reconcile with his wife after release from a mental institution, but meets another girl who catches his attention along the way.
In 2017, Dash appeared in the romantic family drama "The Girl Who Invented Kissing", written and directed by Tom Sierchio. His most recent big-screen appearance was in the 2019 crime thriller drama "All Roads to Pearla", written and directed by Van Dittavong, and which starred Addison Timilin, Corin Nemec and Nick Chinlund. In 2022, we expect to see Dash star in the thriller "Deep Water", as well as in the action comedy "Deception Road".
Career in music
In 2004, Dash was featured in the rapper Sabac Red's song "I Have a Dream", with the lyrics of the song referring to the symptoms of Tourette syndrome.
Dash wrote the song "Test of a Man", which was featured in the 2005 movie "Green Street Hooligans".
Since 2015, he has been a member of the band Diz and the Fam, which has released three singles so far.
Awards and accolades
In 1996, Dash was nominated for an Awards Circuit Community Award for his performance in "Romeo + Juliet". Three years later, he won a Satellite Award for Outstanding Motion Picture Ensemble, which he shares with his co-stars from "The Thin Red Line".
For his performance in the 2017 movie "The Girl Who Invented Kissing", Dash won several accolades, including a Beverly Hills Film Festival Award for Best Actor, Golden Door International Film Festival Award, and the 2018 Philadelphia Independent Film Festival Award for Best Actor in a Feature Film.
Love life and wife
Dash dated the famous Canadian singer and songwriter, Alanis Morissette, for about three years. In 1998, he was featured in her music video "So Pure", and photographed her for the back cover of her single "Thank You". The two broke up in 2001.
Dash married the singer Valeria Mason in a private ceremony in Zihuatanejo, Mexico in August 2009. In 2013, they welcomed their first daughter named Olivia, and three years later their second daughter they named Catalina.
The family of four is today residing in Los Angeles.
Hobbies and interesting facts
Dash was named after his mom's favorite writer, Dashiell Hammett.
He is a very active person, and enjoys playing lacrosse, swimming and horseback riding in his spare time. He is also a talented dancer, hip-hop MC and a drummer.
Before his acting career took off, he worked as a doorman in an apartment building in Manhattan, which was when he met the renowned designer Ralph Lauren, who used to live there.
Dash loves to read, with his all-time favorite novel being "The Last Hours of Ancient Sunlight" by Thom Hartman.
Appearance, age and net worth
Dash is 47 years old. He has short brown hair and blue eyes, he's 6ft 3ins (1.91m) tall, and weighs around 210lbs (95kgs).
As of July 2021, his net worth is estimated at more than $3 million.
Who is Dash's wife Valeria Mason?
Valeria Mason was born in Mexico City in 1980, and holds both American and Mexican nationality. She's a singer, songwriter and a dancer, but perhaps known best for being married to Dash.
Never a Day Goes By, Bever an Hour, Never a Flower That Blooms, Amidst a May Spring Shower, That Doesn't Remind us. Of Seeds we Were. Before the carefully Planted. Hands that only You Own. How grateful we've Grown. From the Wisdom and Grace that You Granted. #HappyMothersDay pic.twitter.com/wweHotR09L

— DashMihok (@DashMihok) May 10, 2020
Valeria grew up alongside her brother and sister in the Coyoacan area of Mexico City. She expressed interest in music at an early age, and started playing the violin when she was seven years old. She has a Bachelor's degree in Translation in French from the Universidad Autónoma de México; during her studies, she also worked as a musician, and was involved in several theatre productions.
Valeria first met Dash when she was 17 years old – the two reconnected 11 years later, and began their relationship. She soon moved to Los Angeles and started making her own music. She has released two albums: "Un Nuevo Inicio" (2014) and "Quiero" (2020).
Valeria is 41 years old. She has short black hair and brown eyes, is 5ft 7ins (1.7m) tall, and weighs around 120lbs (55kgs).
As of July 2021, her net worth is estimated at more than $100,000.