• Dave Foley is a Canadian stand-up comedian, actor, producer and director, who co-founded the comedy sketch group The Kids in the Hall
• Struggled with depression and drinking problem, but quit in 2014
• Made TV debut in 1987 miniseries "Anne of Green Gables: The Sequel"
• Lended his voice to lead character in the computer-animated film "A Bug's Life" and other projects
• Has a net worth of approximately $9 million as of 2023
Dave Foley is a Canadian stand-up comedian, actor, producer and director, who co-founded the comedy sketch group The Kids in the Hall. He's known for his appearance in the sitcom "NewsRadio", and for lending his voice to the lead character in the computer-animated film "A Bug's Life."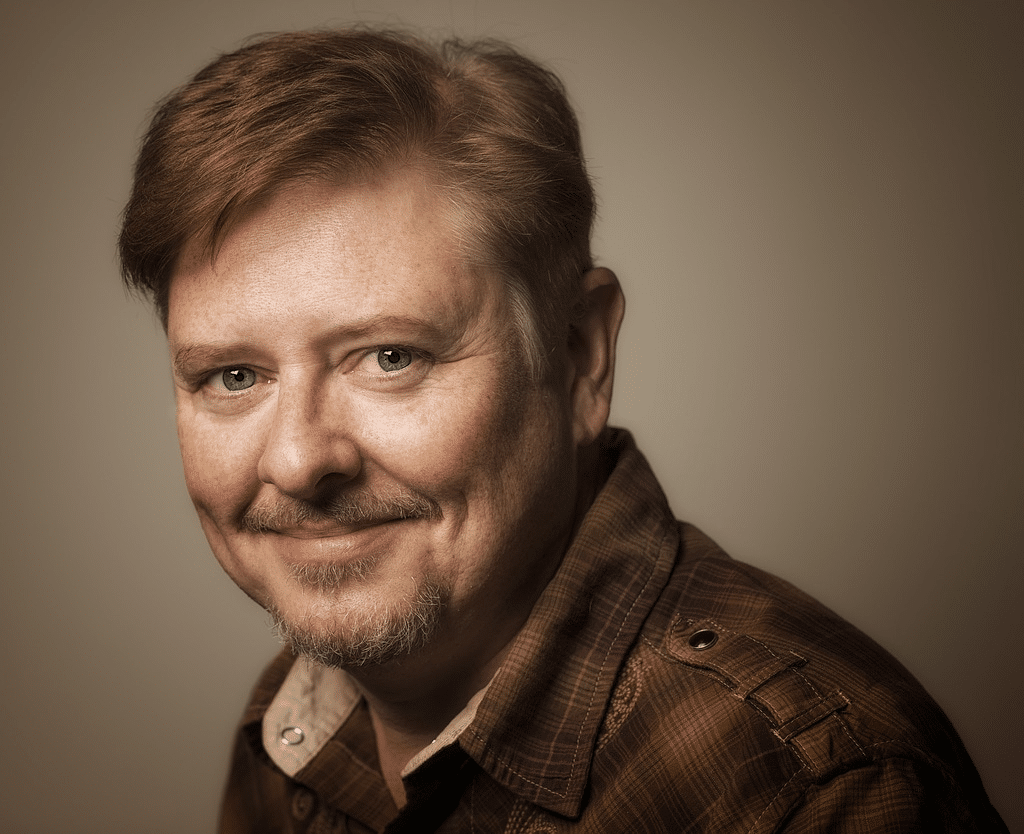 Age, Early Life, and Education Background
Dave Foley is a native of Etobicoke, Toronto, Ontario, Canada, who was born under the Aquarius zodiac sign on 4 January 1963, which makes him 60 years old as of 2023. He's one of the two sons of Michael Foley, who was a steamfitter, and his wife, Mary Foley. Dave/s brother's Tim Foley.
He has kept most of his childhood details under wraps, but it's known that he attended a local elementary school in Etobicoke. He was a high school dropout, but later honed his stand-up comedy skills at Toronto Second City Training Center.
Facts and Interests
Foley used to struggle with depression and had a serious drinking problem, but quit in 2014.
Previously, he fell backwards while drunk and injured his head, which saw him spending days in the intensive care unit.
He is a big fan of coffee, and claims that he can drink 'up to 50 cups per day when I'm on the set.'
Dave is an atheist.
Career Beginnings: Comedy and Acting Career
While at Toronto Second City Training Center, Dave met the comedian and actor Kevin McDonald, who offered him an ushering job at an art house in Toronto. In 1984, he teamed up with McDonald, Mark McKinney, Scott Thompson and Bruce McCulloch to create the comedy troupe, The Kids in the Hall. He later made his TV debut as Lewis Allen in the 1987 miniseries "Anne of Green Gables: The Sequel." In 1988, The Kids in the Hall created an eponymous series, in which Foley assumed multiple roles until it ended in 1995.
He appeared in various projects in the '90s, including the American sitcom "NewsRadio," in which he assumed the starring role of Dave Nelson in 97 episodes from 1995 to 1999, and the 1996 film "Kids in the Hall: Brain Candy." He also lent his voice to Flick in the 1998 animated film "A Bug's Life," which had an impressive box office collection of over $363 million, and he later voiced the same character in "Toy Story 2."
Rise to Prominence and Continued Success
Dave had a very busy career in the 2000s; he appeared in 19 films including "Employee of the Month" in 2004, "Sky High" in 2005, and "Netherbeast Incorporated" in 2007, among others. He also appeared in various TV series including the sitcom "Will & Grace" in 2004, the sitcom "The New Adventures of Old Christine" in 2007 and 2009, and the CTV series "Robson Arms," among others.
In the next decade, Dave played Buzz in the horror comedy movie "Monster Brawl" in 2011, and voiced Terry in Pixar Animation Studio's animated comedy film "Monster University" in 2013 – concurrently, he appeared in nine episodes of the CBS sitcom "How to Be a Gentlemen" in 2011 and 2012, seven episodes of another CBS sitcom entitled "The Middle" from 2012 to 2018, and 19 episodes of the TV Land sitcom "Hot in Cleveland" from 2013 to 2015.
In 2014 and 2015, he played the recurring role of Dave in the CBS sitcom "Spun Out," voiced several characters in "Harvey Beaks," and later landed a lead role in the multi-camera sitcom "Dr. Ken" from 2015 to 2017. In 2018 and 2019, Dave voiced Bullhop in two episodes of "Rise of the Teenage Mutant Ninja Turtles," which was followed by appearances in single episodes of several acclaimed series including "Fresh Off the Boat," "Superstore," and "Young Sheldon." He'll appear in the fifth season of the crime drama "Fargo," which will actually be set in 2019!
Some people follow their horoscopes a little *too* intensely.

Posted by Young Sheldon on Monday, January 9, 2023
Music Video Appearances
In 1993, Dave appeared alongside Kevin McDonald and Mark McKinney in the music video for the son, "Heterosexual", by the Vancouver band Odds. He later appeared in Neva Dinova band's music video for their song "Yellow Datsun" in 2005, which was followed by appearances in music videos for the songs "Cocaine" by Black Robot in 2010, and "Borrow and Bomb," and "Red White and Black" by the American punk supergroup, Off! in 2012 and 2014 respectively.
Other Works
Foley appeared in a TV commercial for Feeding America, and has lent his voice to three video games: "A Bug's Life," "Fallout: New Vegas," and "Lego The Incredibles" in 1998, 2010, and 2018 respectively. He featured as a guest in the episode "306" of "Kevin Pollak's Chat Show."
Social Media Presence
Dave is active on Instagram with over 20,000 followers; he goes by the username @davefoley and often posts his photos giving his fans a glimpse of his private life. He is also active on Twitter (@DaveSFoley) on which he's followed by over 205,000 fans. He uses his social media accounts to promote his work and update his fans about his upcoming career endeavors.
Personal Life
Dave was 20 years old when he first met his 17-year-old future wife, the writer Tabatha Southey. The couple dated for several years, and eventually walked the aisle on 31 December 1991. Thereafter, they welcomed two sons: Edmund Southey Foley born on 24 May 1991, and Basil Patrick Foley on 19 August 1995. However, the two divorced in 1997, and in 2001, Foley was ordered to pay Southey $10,700 a month in child support. By 2011, the comedian claimed that his earnings had declined, and that the monthly fee constituted '400% of his income' but the court failed to reduce his obligation. Owing over $500,000 in back payment, he feared that he would be arrested under Ontario Family Responsibility Office's order if he returned to Canada. However, Southey and Foley had settled the child support lawsuit by 2013.
On 1 August 2002, Foley exchanged vows with his second wife, the Mexican actress Crissy Guerrero, known for her appearances in "The True Meaning of Christmas Specials" in 2002, and "Encounters" in 2009. The duo has a daughter, Aliana Chiara Foley, who is now an actress. They divorced in 2008, but subsequently reconciled, and remarried in December 2016. The duo now resides in Los Angeles, California.
Height, Weight, and Physical Appearance
Foley is of Caucasian ethnicity and has a pair of blue eyes and blonde hair. He's 5ft 9ins (1.75m) tall, and weighs around 255lbs (116kgs).
Net Worth
Foley has amassed a good sum from his multi-faceted career in the showbiz industry. He is worth approximately $9 million as of 2023, but is seemingly leading a modest lifestyle.