--David Denman is an award-winning American actor.
--He is best known for his roles as Roy Anderson in "The Office" and Frank Sheehan in "Mare of Easttown".
--He moved with his family to a farm when he was 9, and later graduated from Julliard and Orange Coast College.
--His net worth is estimated to be $3 million.
--He is married to actress Mercedes Mason and they have two children.
Who is David Denman?
David is an award-winning American actor, perhaps best known to the world as Roy Anderson in the TV series "The Office" (2005-2012), and as Frank Sheehan in the TV mini-series "Mare of Easttown" (2021), in addition to many other notable roles that he has secured so far in his career.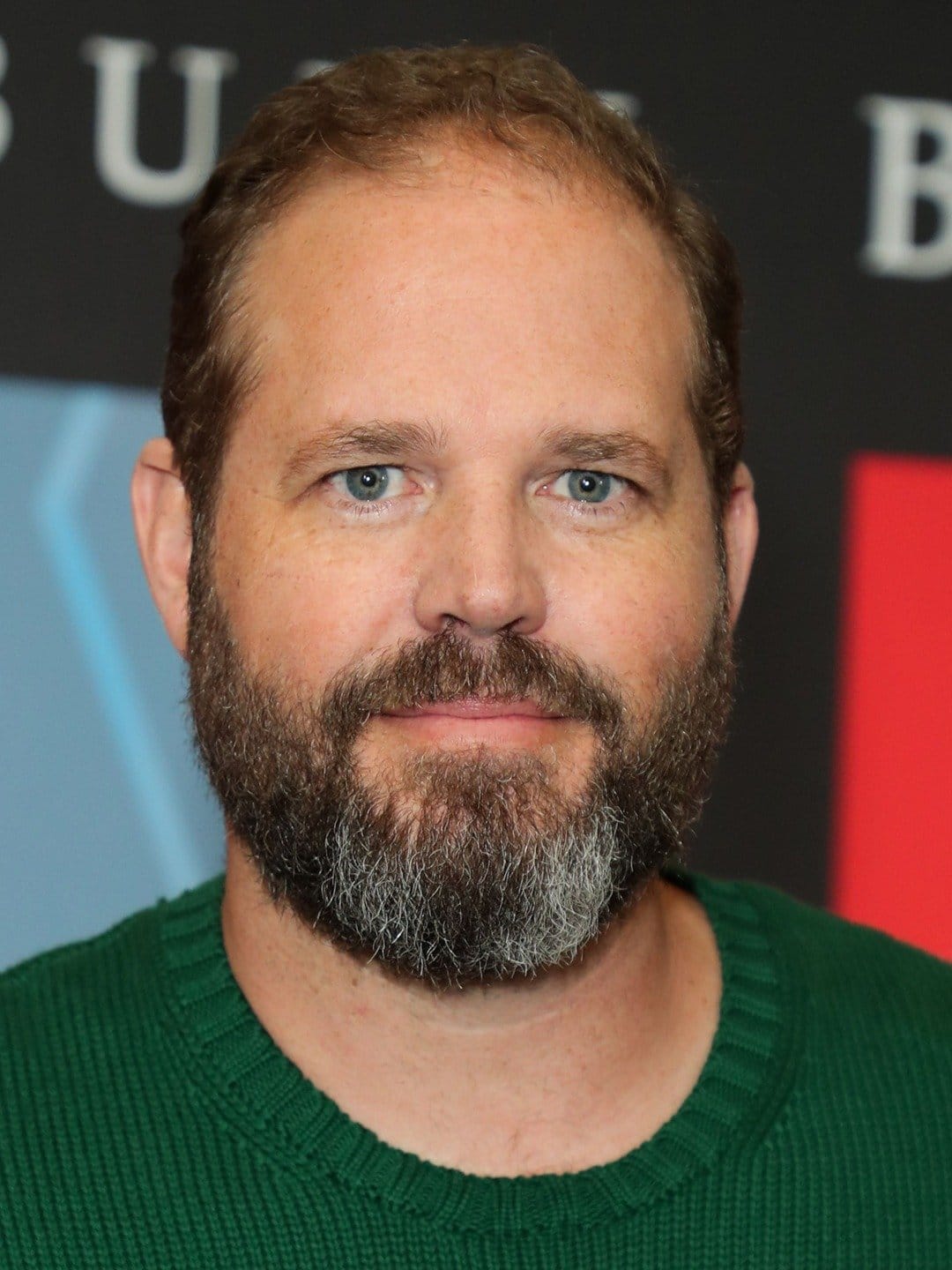 David Denman Wiki: Age, Childhood, and Education
David was born on 25 July 1973, in Newport Beach, California, USA, the son of Daniel Lamb and Dorothy Denman with whom David often moved in his childhood. At just nine years old, he went with his family to live on a farm, which lasted for the next two years before the family returned to Orange County, California.
He went to Fountain Valley High School, where his classmates were Omar Metwally, a future actor, and Craig Brewer, who became a writer and director.
After matriculation, David spent time at the summer training congress at American Conservatory Theater in San Francisco, California, before enrolling at Orange Coast College, where he appeared in and directed more than 20 stage productions, then went on to obtain a Bachelor of Fine Arts degree from the Julliard School's Drama Division, which he attended from 1993 to 1997.
During his time at Julliard, David shared a class with Sara Ramirez and Alan Tudyk.
Career Beginnings
David made his acting debut in 1997 with a one-time appearance in the medical drama series "ER". The same year, he made an appearance in the TV series "Chicago Hope", and in 1998 he was Daniel Falk in the TV series "The Pretender".
He made his film debut in 2000, as Brian Murphy in the sports comedy film "The Replacements", starring Keanu Reeves, Gene Hackman and Brooke Langton, which tells the story of substitute players who start playing pro football during a football player's strike.
From 2001 to 2003, he appeared in four episodes of the TV fantasy action-drama series "Angel", which starred David Boreanaz, Charisma Carpenter, and Alexis Denisof, and starred in the sports comedy film "Out Cold", co-starring Flex Alexander and A.J. Cook.
He continued his career with a string of one-time appearances in such TV series as "Without a Trace", "Night Stalker", and "Bones", among others.
Rise to Prominence
In 2005 he joined the cast of the TV comedy series "The Office" as recurring character Roy Anderson, the ex-fiance of Pam Beesly, played by Jenna Fischer. His character became known for uttering only a few words per episode, and being kind of stupid.
He appeared in 31 episodes of the eponymous sitcom until 2012. He won the SAG Award in the category for Outstanding Performance by an Ensemble in a Comedy, which he shared with his co-stars, including Steve Carell and Jenna Fischer; moreover, he jointly won the Gold Derby Award in the category for Ensemble of the Year.
While working on "The Office", David also featured in numerous other projects, in Charles Oliver's award-winning thriller crime-drama film "Take", with Minnie Driver, Jeremy Renner, and Bobby Coleman in the lead roles. Then had a supporting role in the romantic comedy-drama film "Smart People", starring Dennis Quaid, Thomas Haden Church and Sarah Jessica Parker.
From 2009 to 2010, he was seen as Tony Nicastro in the TV series "Drop Dead Diva", in 2011 he was Mike in the TV series "Traffic Light", while in 2012, he made a one-time appearance in the TV series "Person of Interest".
He continued his career successfully, with the role of Ed Brooks in the TV series "Parenthood" (2013-2014). Conurrently, in 2013 David starred in the sci-fi action-adventure film "After Earth", with Jaden Smith and Will Smith as co-stars, directed by M. Night Shyamalan.
Thanks @GDLA Always fun talking to you guys. https://t.co/xb1F9TbNxV pic.twitter.com/9G6CmDZAyU

— David Denman (@David_Denman) January 14, 2016
Continued Success
This starring role was followed by a string of one-time appearances in such TV series as "How to Get Away with Murder" (2014), "Two and a Half Men" (2015), and "True Detective" (2015). In 2016, he starred in the Academy Award-nominated historical action-drama film "13 Hours", alongside John Krasinski, Pablo Schreiber, and James Badge Dale, which showed the aftermath of an attack on the US compound in Libya, directed by Michael Bay, and based on the book by Mitchell Zuckoff.
In 2016 and '17, he portrayed Mark Holter in the TV series "Outcast", about a man who embarks on an adventure to find the answers to why he has been experiencing supernatural possessions in his entire life.
Next, he had a supporting role in the award-winning Steven Soderbergh action crime-comedy film "Logan Lucky" in 2017, which starred Channing Tatum, Adam Driver and Daniel Craig, while in 2018, he starred in the award-winning drama film "Puzzle", co-starring Kelly McDonald and Irrfan Khan.
The following year, David starred in the horror mystery-drama film "Brightburn", as the father of anti-hero Brandon Breyer, co-starring Jackson A. Dunn and Elizabeth Banks.
To speak further of his accomplishments, David portrayed Frank Sheehan in the Primetime Emmy Award-winning TV mystery crime-drama series "Mare of Easttown", with Kate Winslet in the lead role of a detective in a small Pennsylvania town, who's investigating a local murder, all the while trying to keep her life from falling apart.
Most recently, he appeared in two episodes of the eight-part mini-series "The Serpent Queen" about Catherine de Medici, based on the book by Leonie Frieda, starring Samantha Morton, Amrita Acharia and Enzo Clienti. Also, he portrayed General William Dwight in the award-winning action-thriller film "Emancipation", about a runaway slave who escapes his owners through Louisiana swamps, starring Will Smith, Ben Foster, and Charmaine Bingwa.
Net Worth
According to sources, David Denmon's net worth is estimated at $3 million, as of early 2023.
Personal Life, Married, Wife, Children
David was married to actress, TV personality and singer-songwriter Nikki Boyer, best known for hosting the show "Daytime in No Time", from 2001 until 2010. The couple didn't have children.
In 2014, he married Swedish-born American actress and model Mercedes Mason, best known as Zondra in the TV series "Chuck". Since the wedding ceremony, the couple has welcomed two children, Caius Kane born in 2018, and Sagan Cyrus in 2021.
Appearance and Body Measurements
David Denman has light brown hair and blue eyes. He stands at a height of 6ft 4ins (1.93m), while he weighs approximately 200lbs (90kgs). His vital statistics are unknown, but he has an athletic build.