• Faizon Andre Love is an American actor born in Santiago de Cuba, Cuba in 1968
• He is best known for his role in the 1995 comedy film "Friday"
• He has had roles in more than 80 movies and TV series
• He has been nominated for two awards, and won one award in 2007
• His net worth is estimated to be over $8 million
Who is Faizon Love?
American actor Faizon Andre Love was born Langston Faizon Santisima in Santiago de Cuba, Cuba on 14 June 1968, meaning that his zodiac sign's Gemini. Faizon's had roles in more than 80 movies and TV series, and is probably still best known for his playing of Big Worm in the 1995 comedy film "Friday", which F. Gary Gray directed, and which starred Nia Long, Chris Tucker and Ice Cube. It follows Smokey and Craig who owe a local bully $200, and have less than 24 hours to find the money; the film won one of its six award nominations.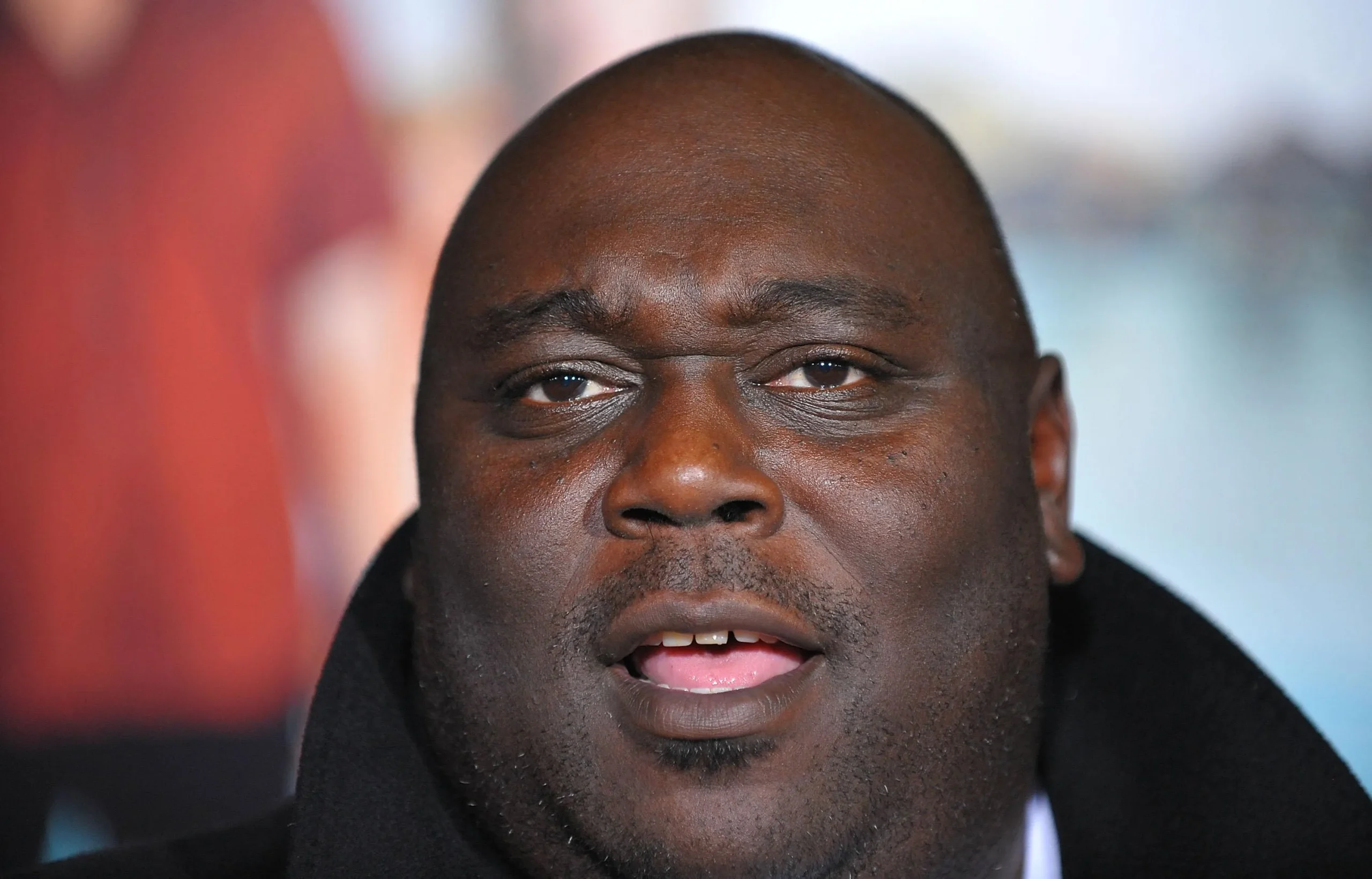 Early life and education
Faizon was raised an only child in Newark, New Jersey and San Diego, California by his father Richard who served in the US Navy, which was why the family often moved, and his mother Ernestine who was a housewife.
Faizon fell in love with comedy and acting when he was around 12 years old, and enjoyed making his peers laugh; he was 15 when he performed stand-up comedy for the first time, and 19 when he appeared in his first off-Broadway play. He studied at Morse High School, and upon matriculating in 1986 he focused on acting, rather than on going after a college degree.
Roles in TV series
Faizon made his debut TV series appearance in 1989, when cast to play Comedian in the comedy "L. A. Friday", and his following role came in 1995, when cast to voice Sledgehammer O. Possum in the episode "Out and About" of the short animated action "What a Cartoon!"
From 1995 through 1998, Faizon starred as Wendell Wilcox in the comedy "The Parent 'Hood", created by Andrew Nicholls and Robert Townsend, and which also starred Suzzanne Douglas and Reagan Gomez-Preston. It follows the life of a college professor, and the series won three of its 10 award nominations.
In 2004, he appeared in six episodes of the comedy "The Big House" and the episode "Radio Heads" of the family fantasy comedy "That's So Raven", and in 2007, he portrayed Coach in the episode "The Gang Gets Invincible" of the critically acclaimed comedy "It's Always Sunny in Philadelphia".
The following 10 years saw Faizon appear in an episode of only three series: the comedies "My Name Is Earl" and "Mr. Box", and the biographical musical drama "The New Edition Story".
Since 2018, he's been playing Al Baker in the musical drama "Step Up: High Water", created by Holly Sorensen, and which stars Terrence Green, Ne-Yo and Carlito Olivero. It follows the teachers and students at High Water Performing Arts School, and the series won a 2018 ReFrame Stamp for Television.
Roles in movies
Faizon's debut film role was his voicing of Robin Harris in the 1992 animated fantasy comedy "Bebe's Kids", and he could then have been seen appearing in the musical comedy "Fear of a Black Hat" and the  action fantasy comedy "The Meteor Man" both in 1993, and the 1996 crime comedy "Don't Be a Menace to South Central While Drinking Your Juice in the Hood".
The year 1997 saw Faizon play Cellmate in the popular action crime comedy "Money Talks", which Brett Ratner directed, and which starred Heather Locklear, Chris Tucker and Charlie Sheen. It follows a man who's wanted by both the police and mafia, and who's now being protected by a TV newsman; the film was nominated for a Razzie Award for Worst New Star (Chris Tucker).
A couple of Faizon's following notable performances were in the 2000 sports comedy "The Replacements", the 2001 crime thriller "Inhumanity" and the 2002 romantic sports drama "Blue Crush'. In 2007, he played Jamal in the family fantasy comedy "The Perfect Holiday", written and directed by Lance Rivera, and which starred Gabrielle Union, Morris Chestnut and Queen Latifah. It tells the story of a young girl who's asked a department store Santa to find her mother a new husband – the film was nominated for two awards.
Faizon's also known for his playing of Uncle Ron in the 2015 drama "Brotherly Love", which Jamal Hill wrote and directed, and which starred Keke Palmer, Cory Hardrict and Romeo Miller. It follows the life of Sergio Taylor who's playing basketball at Overbrook High School, and the movie was nominated for two awards.
Faizon's three most recent film roles have been in the 2021 short comedy "Fuck Child Support the Animated Movie" (voice role), and the 2022 comedies "Block Party" and "Santa Games".
Congrats @BranchOutFilm @melanym on the release of the "Block Party" movie.#blockpartymovie pic.twitter.com/FpadPDUBSd

— NAMETAG ALEXANDER (@NAMETAGALXNDR) June 16, 2022
Other credits
Faizon wrote the 1993 comedy series "Comic Justice", and wrote and directed the 2007 documentary comedy movie "Tao of the Golden Mask".
He received special thanks for the 2011 horror comedy movie "King of the Underground".
Faizon's made a guest appearance in many talk-shows, most recently in "Hip Hop Squares", "Reza Rifts" and "Kwame Brown Bust Life".
Awards and nominations
Faizon won a 2007 Action on Film International Film Festival Award for Best Comedy, for "Tao of the Golden Mask".
He was also nominated for a 2016 All Def Movie Award for Best Bad Mu#&a for "Friday", and a 2020 Outstanding Achievement Award at the 20/20 Awards.
Wife and children
Faizon avoids talking about his love life in public – some websites have wrongly written that the popular actor is today married to American actress Kali Hawk, who appeared alongside him in the 2009 comedy movie "Couples Retreat". In the movie, Faizon's character Shane was in a relationship with Kali's character Trudy, but they've both stated that they're not romantically linked in real life.
In the summer of 2021, Faizon uploaded several pictures featuring himself and a woman, onto his Instagram account, and most of his fans believe that the two had dated for a couple of months prior to splitting in October 2021, but this hasn't been confirmed.
He seems to be unattached as of December 2022, doesn't have children and hasn't married.
Interesting facts and hobbies
Faizon and the American retired actress Yasmine Bleeth were born on the exact same day.
One of his closest friends is American manager, actor and screenwriter Dante.
Faizon loves being active on Instagram, proven by the fact that he's posted over 2,000 pictures and videos onto the social media network; there are today more than 210,000 people following him.
He's also revealed on Instagram that his favorite comedian's Jamerio, favorite movie "The Glow", and favorite rapper Slik the Shocker.
Faizon's a philanthropist and has donated money to many families in need, as well as to several charities working with underprivileged children.
He loves to cycle, and is also good at fixing bicycles.
Faizon's a huge lover of animals, with raccoons being his favorites.
Height, eyes and wealth
Faizon's age is 54. He has brown eyes and is bald, he's 5ft 10ins (1.78m) tall and weighs around 280lbs (130kgs).
Faizon's net worth's been estimated at over $8 million, as of December 2022.