• Glenn Howerton is a screenwriter, producer, and actor with 40 acting credits to his name.
• He is best known for his work on "It's Always Sunny in Philadelphia" which he created and starred in.
• He attended the New World School of the Arts and then the Julliard School of Drama.
• Glenn Howerton is married to actress Jill Latiano and they have two sons.
• He has a net worth estimated at over $25 million.
Who is Glenn Howerton?
A screenwriter, producer, and an actor with 40 acting credits to his name, Glenn Howerton is probably known best for his work on "It's Always Sunny in Philadelphia", which he created and also starred in. Fans were surprised when it was revealed that he was leaving the show, and wanted to know what happened.
Glenn felt he owed an explanation to his fans, so he stated in an interview with GQ magazine that he wanted to do something different, and that it was time to take a step back. Concurrently with the show, he worked on a new series called "A. P. Bio", which was also a success.
If you want to know what Glenn Howerton is up to and learn some interesting facts about him, keep reading.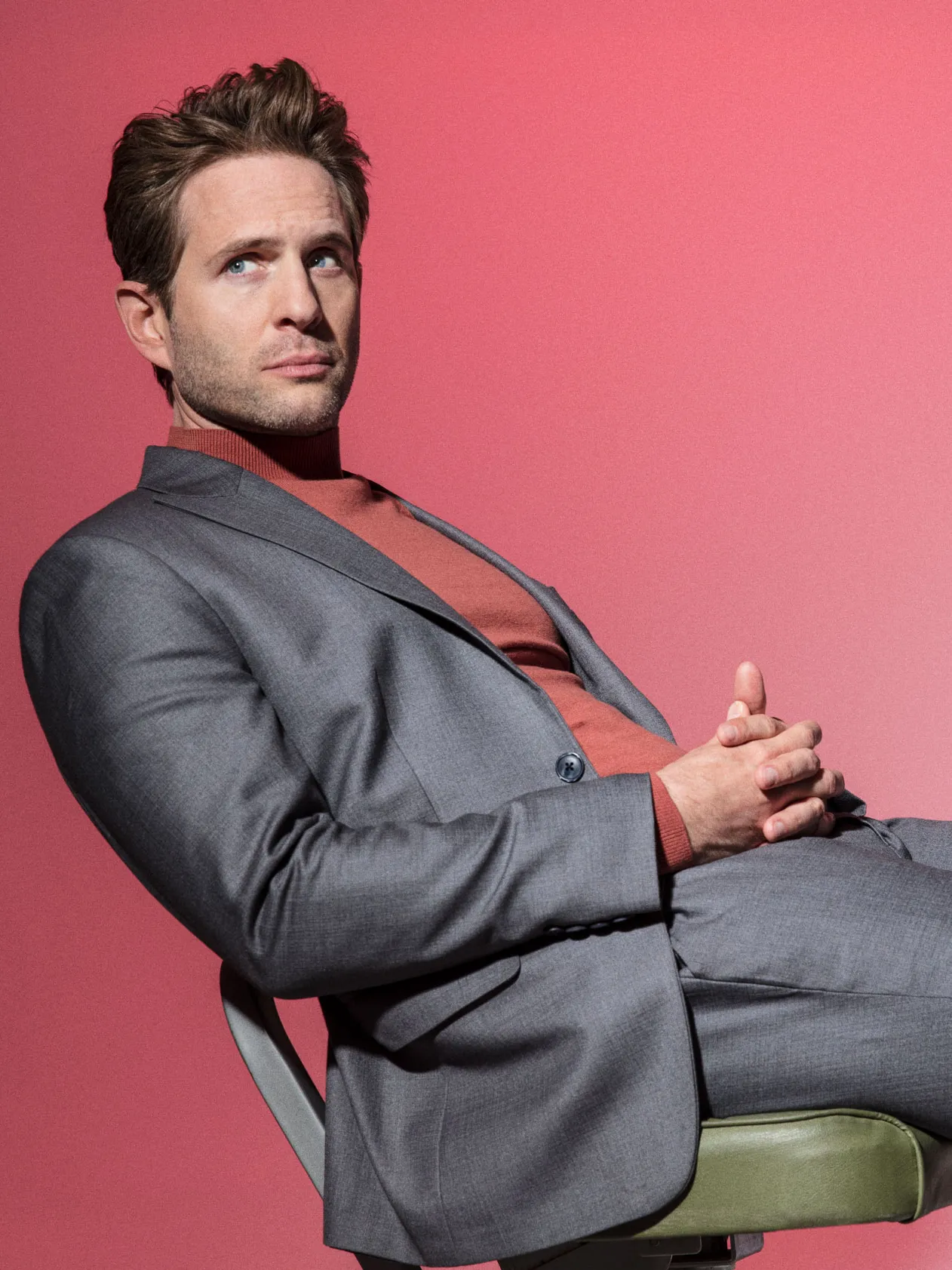 Early life, family, and education
Glenn Franklin Howerton III was born under the zodiac sign of Aries,on 13 April 1976, in Japan. Don't be confused, his parents are American, and his father Glenn Franklin Howerton Junior was a fighter pilot, so our actor is a military brat. His mother Janice was a housewife, and besides Glenn, his parents have a daughter named Courtney, who prefers to keep her life away from the public eye.
Glenn holds American nationality and comes from a family of German, Scottish, English,and Ashkenazi Jewish descent.
Glenn spent most of his childhood moving with his family across England, South Korea, and several US states before they settled in Montgomery, Alabama, where he attended local junior and high school. As a teenager, Glenn dreamed of working as an aerospace engineer, however, he was bitten by the acting bug.
Upon matriculating from high school in 1994, Glenn enrolled at the New World School of the Arts, in Miami, Florida. Two years later, he transferred to the prestigious New York Julliard School (Drama Division), graduating with a Bachelor's degree in Fine Arts in 2000.
Roles in movies
Glenn made his acting debut portraying Dick Ebersol in the 2002 TV movie "Monday Night Mayhem", and followed with his role as Paul Webster in another TV movie – "E. D. N. Y." in 2003.
Glenn made his big-screen debut as Michael in the 2005 romantic comedy "Must Love Dogs", starring Diane Lane and John Cusack, which was nominated for the Golden Trailer Award for Best Romance.
Next, Glenn was seen co-starring in "Serenity" (2005), "Crank" and "Two Weeks" both in 2006, and "The Strangers" (2008). He had an uncredited role in the 2009 action thriller "Crank: High Voltage" starring Jason Statham, which won the Internet Film Critic Society (IFCS) Award for Best Action Film.
In the following year, Glenn was cast to play Gary in Will Ferrell's comedy "Everything Must Go" which followed a story about an alcoholic man who lost his wife and job after he relapsed, so to start over, he organizes a yard sale on his front lawn.
In 2013, Glenn finally landed a lead role in the comedy "Coffee Town", also starring Ben Schwartz and Steve Little. Three years later, he was seen as Dominic in the science-fiction comedy "Officer Downe".
Next, he starred in the 2017 short comedy "When Pigs Fly", then Glenn followed with his role as Richard in the 2020 action horror "The Hunt", which had five award nominations, and won the Critics' Choice Super Award.
In the same year, Glenn co-starred in "Archenemy" written and directed by Adam Egypt Mortimer, and was seen in "Mr. Bungle: The Night They Came Home".
Most recently, Glenn was cast to play John in the 2021 comedy "How It Ends", starring Zoe Lister-Jones and Whitney Cummings.
His fans will be happy to hear that Glenn will be seen in an upcoming comedy movie (currently untitled) written and directed by Charlie Day.
Video: "How it Ends" Trailer https://t.co/I3AYjkn8rZ @GlennHowerton #GlennHowerton #HowItEndsMovie pic.twitter.com/9TijQXDkvT

— Glenn Howerton Fan (@GhowertonFan) June 20, 2021
 Roles in series
Glenn made his television series debut in 2002, portraying a Young Guy in an episode of the series "The Job". He followed with his role as Corey Howard in 13 episodes of the first season of the spin-off series "That '80s Show" in 2002, but which was then canceled. In the following year, Glenn was seen as Doctor Nick Cooper in six episodes of the popular sitcom "ER".
From 2005 through 2021, Glenn played his most notable role, as Dennis Reynolds in the comedy-drama "It's Always Sunny in Philadelphia", also starring Charlie Day, Kaitlin Olson, Rob McElhenney and Danny DeVito. The series followed the story of five friends, the proprietors of an Irish pub, who had big egos but small brains. It had 16 award nominations, including three for Primetime Emmy, and won four. Glenn was nominated for the International Online Cinema Award (INOCA) Best Writing for a Comedy Series, and with the rest of the crew, he shares a nomination for IGN Summer Movie Award for Best TV Ensemble.
Concurrently, from 2018 through 2021, Glenn was seen as Jack Griffin in "A. P. Bio" in the comedy about a former philosophy professor who now works as an advanced biology teacher, and uses his students to gain revenge on the people who wronged him.
Love life and wife
Glenn Howerton was the subject of various rumors both concerning his sexual orientation and love life, until he revealed his relationship with Jill Latiano in 2008. The two met on the set of "It's Always Sunny in Philadelphia" when she guest-starred in the episode "The D. E. N. N. I. S. System".
The two began dating soon afterwards, and on 8 September 2009, Glenn and Jill tied the knot, in a wedding ceremony held at Rancho Las Lomas, California in the presence of their closest family members and friends.
Jill is an Italian-American actress and dancer, who is probably known best for her roles in films such as "Epic Movie", "Fired Up", and "Lower Learning".
Glenn and Jill become parents for the first time on 12 September 2011, when their son Miles Robert Howerton was born. Their second son, Isley Ray Howerton, was born in August 2014.
As of late 2022, the family of four lives in their residence in Los Angeles, California.
Age, height, and net worth
Glenn's piercing blue eyes and messy light brown hair are popular among his fans, many of whom think he's a good-looking guy. Glenn is 46 years old and has no wrinkles on his face, but was rumored to have undergone plastic surgery – he claims that he's on a vegan diet, which has helped his skin recover. If you've wondered about his weight, it's around 165lbs (75kgs) and he's 5ft 10ins (1.78m) tall.
When it comes to his net worth, it's been estimated at over $25 million, as of late 2022.