Who was Jack Lord?
The late American actor John Joseph Patrick Ryan was born in Brooklyn, New York City USA, on 30 December 1920, meaning that his zodiac sign was Capricorn. He was credited with appearing in over 80 movies and TV series under his stage name Jack Lord, and is probably still remembered best for playing the lead character detective Steve McGarrett in all the 281 episodes of the crime mystery series "Hawaii Five-0", created by Leonard Freeman, and which also starred James MacArthur and Kam Fong. It follows the Hawaii State Police branch Five-0, which answers only to the governor, the series aired from 1968 to 1980 and won six of its 28 award nominations.
Jack retired following the series' finale.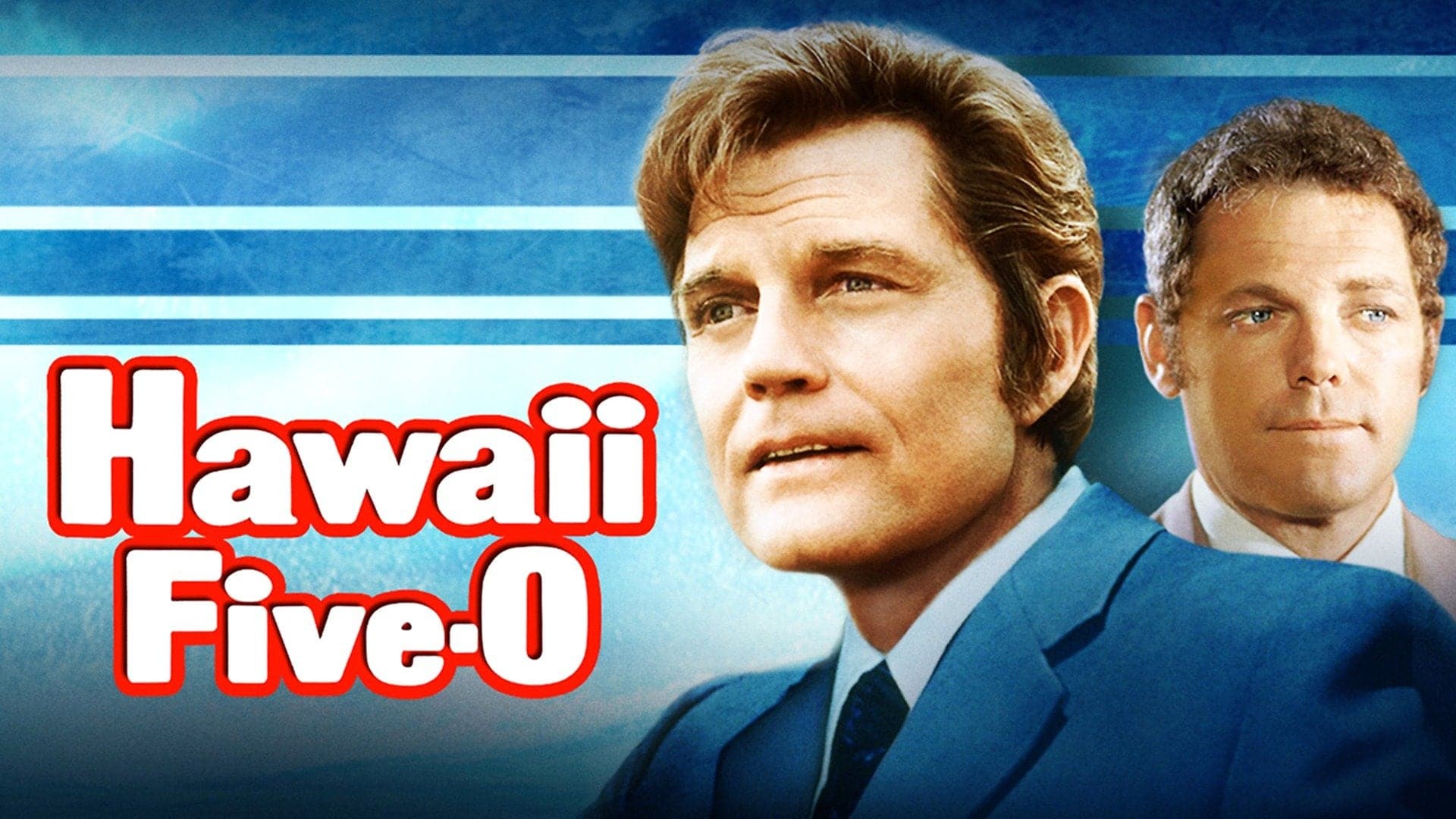 Education and early life
Jack was raised alongside his brothers Thomas, William and Robert, and sister Josephine in the Queens borough of New York City by their Irish-American father William Lawrence Ryan who worked at a steamship company as an executive, and American mother who was a housewife.
Jack was mostly into riding horses while growing up, honing his skills on his family's fruit farm; he was also a talented painter, and spent his summers painting from the decks of cargo ships. He studied at St. Benedict Joseph Labre School prior to progressing to John Adams High School, at which he was mostly into painting and acting in school plays.
Jack matriculated in 1939 and then enrolled at the US Merchant Marine Academy, receiving his Third Mates Licence in 1943; he then studied at New York University, having been presented with a football scholarship, and graduated with a Bachelor of Fine Arts degree in 1947. Jack honed his acting skills at the Neighborhood Playhouse, Sanford Meisner and the Actors Studio, and worked as a car salesman to financially support himself.
He was also involved in World War II, building bridges in then-Persia with the US Army Corps of Engineers.
Roles in movies
Jack's debut film role was his playing of John Bates in the 1949 action adventure "Project X", and a couple of his following roles were in 1950 in the crime mystery "Cry Murder" and the crime drama "The Tattooed Stranger", and the 1955 biographical war drama "The Court-Martial of Billy Mitchell".
His most notable performance in the '50s was perhaps playing Ferrebouc in the 1956 romantic musical "The Vagabond King", directed by Michael Curtiz, and which starred Kathryn Grayson, Oreste Kirkop and Rita Moreno; it follows the conflict between Louis XI of France and usurper Charles of Burgundy.
Me: Look at Jack Lord's sunglasses in "Dr. No."

Someone: 30 years younger than me: Jack Lord's sunglasses in "Dr. No" are everything.

Someone 40 years younger: Jack Lord's sunglasses in "Dr. No" are a mood. Same person: Who is Jack Lord? pic.twitter.com/uZCOr1EQVj

— Nancy Franklin (@nancyfranklin) September 8, 2019
In 1962, Jack played Felix Leiter in the critically acclaimed action adventure thriller "Dr. No", directed by Terence Young, and which starred Sean Connery as James Bond, Ursula Andress and Bernard Lee. It tells the story of a British government agent who's investigating the disappearance of his colleague, and the film won four of its eight award nominations. Some of Jack's other notable performances in the '60s were in the '64 drama "Grand Hotel", the '66 crime thriller "The Doomsday Flight" and the '67 romantic action western "The Ride to Hangman's Tree".
Jack had only three other movie roles prior to his retirement: he played Symcha Lipa in the thriller "The Name of the Game Is Kill!", Don Owens in the crime drama "The Counterfeit Killer" both in 1968, and Admiral Henderson in the 1980 drama "M Station: Hawaii".
Roles in TV series
Jack's debut TV series appearance was in the 1952 episode "The Puzzle of Pier 90" of the drama "The Hunter", and he could then have been seen appearing in an episode of the comedy "Broadway Television Theatre", the crime action "Man Against Crime", and the drama "The Web".
In 1957 and 1958, he played several characters in the crime comedy "Playhouse 90"; it starred Richard Joy, Paul Lambert and Helen Kleeb, aired from 1956 through 1961, and won 32 of its 68 award nominations; "Playhouse 90" ranks amongst the best anthology series of all time. By the end of the decade, Jack had made a guest appearance in an episode of the crime western "US Marshal", the drama "The Millionaire", and the drama "The Loretta Young Show".
In 1962 and 1963, he portrayed the main character Stoney Burke in the eponymous sports western, which also starred Warren Oates and Robert Dowdell, and follows a rodeo rider who wants to become the World's Champion Saddle Bronco Rider; the series won a Western Heritage Award for Fictional Television Drama.
The remainder of the '60s saw Jack appear in an episode of more than 15 TV series, including the western "The Virginian", the science fiction thriller "The Invaders", and the crime adventure "The Fugitive".
From 1968 until his retirement in 1980, Jack remained focused on shooting for "Hawaii Five-0", and had no other roles.
Other credits
Jack produced the 1950 crime mystery movie "Cry Murder", and produced 138 and directed six episodes of the series "Hawaii Five-0"; he also produced and directed the 1980 movie "M Station: Hawaii".
Jack received special thanks (posthumously) for the 1998 episode "2nd Anniversary Special" of the science fiction horror thriller series "The Hypnotic Eye", and the 2001 short action comedy movie "Hello Junkie".
Some of his final talk-show appearances were in "The Linkletter Show", "The Glen Campbell Goodtime Hour", and "Good Morning America".
Awards and nominations
Jack won a Bronze Wrangler Award at the 1963 Western Heritage Awards, for his performance in "Stoney Burke", and was nominated for a 2006 TV Land Award (posthumously) for Coolest Crime Fighting Team, for "Hawaii Five-0".
Love life and wives
Jack was married twice. His first wife was American non-celebrity Ann Willard – they exchanged vows in 1942 but divorced five years later. Jack and Ann had a son together, but Jack only saw him once when he was still a baby; the boy died from hepatitis aged 12, on 24 August 1955. Ann remarried sometime in the '50s; she passed away on 30 December 2004.
Jack's 15 years senior second wife Marie de Narde, was an American fashion designer. They married in 1949, and Marie then quit her job to help Jack with his career; they remained together until Jack's death in 1998; Marie passed away in 2005.
Interesting facts and hobbies
Jack was a philanthropist, and after his wife Marie passed away aged 100 in 2005, his entire estate was donated to several Hawaiian charities.
Hawaiian sculptor Lynn Weiler Liverton created a bronze bust of Jack, which was unveiled at the Kahala Mall in Honolulu, Hawaii on 19 June 2004.
Jack remained a passionate artist until his death – he and his brother Bill were owners of the Village Academy of Arts.
Following the death of "Hawaii Five-0" creator Leonard Freeman in 1974, Jack became the new producer, and was given complete control over the series.
He was a liberal activist, and an advocate of gun control.
Some of his favorite hobbies were sailing, horseback riding and fencing.
Jack was an amateur photographer.
Jack's sister Josephine was a professor of English language.
Death
Jack struggled with Alzheimer's disease for the final seven years of his life,  and stayed away from the media's attention. He suffered congestive heart failure on 21 January 1998, and was pronounced dead less than an hour later.
Height, eyes and wealth
Jack was 77 at the time of his death, and would've been 102 today. He had light blue eyes and brown hair, was 6ft (1.83m) tall and weighed about 180lbs (81kgs).
Jack's net worth was estimated at over $50 million at the time of his passing.