• Nikki Cox is an American comedy writer and actress from Los Angeles, California.
• She is best known for her role as Mary Connell in the crime series "Las Vegas" (2003-2008).
• She has written comedy albums for various comedians and has been featured in documentaries and talk-shows.
• She was married to Jay Mohr from 2006-2018 and they share a son.
• She is 42 years old, 5ft 7ins tall and has an estimated net worth of $5 million.
Who is Nikki Cox?
Nicole Avery 'Nikki' Cox was born in Los Angeles, California USA, on 2 June 1978 – her zodiac sign is Gemini and she holds American nationality. She's a comedy writer and an actress, who's probably still known best for her portrayal of Mary Connell in the crime series "Las Vegas", created by Gary Scott Thompson, and which aired from 2003 to 2008. It starred Josh Duhamel, James Caan and James Lesure, and follows Ed Deline and his surveillance team who are working at Las Vegas' Montecito Resort and Casino; the series won five of the 16 awards for which it was nominated.
Nikki hasn't appeared in any movies or TV series for around a decade now and is currently focused on comedy. She's helped write comedy albums for various comedians.
Education and the launch of her career
Nikki was raised alongside her brother Matthew in Los Angeles by their mother Terry Kay Cox who was a personal manager, and also worked for Nikki, and their father Meredith Avery Cox who was a businessman.
Nikki was three when she began taking ballet lessons, and aged four she got to appear in various TV specials and theatre plays as a dancer. She was ten when she made her debut TV series appearance with her portrayal of Little Iola Boyland in the episode "The Sins of the Mother" of the comedy "Mama's Family", while the same year 1988 saw her make her debut film appearance, with her role in the family fantasy adventure "Mac and Me", and then in the action crime fantasy "Moonwalker", which starred Michael Jackson.
Nikki continued to work on her career as a child actress, and in 1989, she appeared in the biographical movie "The Ryan White Story" written by Phil Penningroth, directed by John Herzfeld, and which starred Judith Light, Lukas Haas and Michael Bowen. It follows 13 year-old Ryan White, who was a haemophiliac and contracted AIDS from a cure for his condition.
By the time she completed her elementary education in 1992, Nikki had appeared in many other movies and TV series, such as the 1990 comedy movie "A Family for Joe", the comedy series "Night Court", and another comedy series "Murphy Brown". She also made a cameo appearance in the 1991 science fiction action film "Terminator 2: Judgment Day", written and directed by James Cameron, and which starred Arnold Schwarzenegger, Linda Hamilton and Edward Furlong.
It follows a cyborg who's trying to save a boy from another, even more powerful cyborg, and the movie won 36 awards including four Oscars while it was nominated for 33 other awards.
She enrolled at a local high school, and obtained her diploma in 1994 aged 16.
Further TV series roles
Between 1993 and 1995, Nikki played Gina Williams in 45 episodes of the critically acclaimed romantic crime drama "General Hospital", while the following years saw her make a guest appearance in various series, such as the family comedy "Sister, Sister", the comedy drama "The Drew Carey Show", and the comedy "The Steve Harvey Show".
Between 1995 and 1999, Nikki starred as Tiffany Malloy in the comedy "Unhappily Ever After", created by Ron Leavitt and Arthur Silver, and which also starred Geoff Pierson and Kevin Connolly; it follows the lives of the wife and children of a man who has just been diagnosed with schizophrenia.
She went on to play another lead character, Taylor Clayton in the comedy "Norm", as well as Nikki White in the comedy "Nikki". In 2006, she played Liza Wheeler in the comedy "The Jake Effect", which failed to attract a lot of attention, and received mixed reviews.
Nikki hasn't been very active in the film industry since then, while her two most recent roles in TV series have been in the 2008 episode "Deadbeat Dads" of the fantasy drama "Ghost Whisperer", and two episodes of the animated action adventure "The Spectacular Spider-Man" (voice role).
Further movie roles
In 1996, Nikki played the supporting character Millie in the action crime comedy "The Glimmer Man" written by Kevin Brodbin, directed by John Gray, and which starred Steven Seagal, Keenen Ivory Wayans and Bob Gunton. It follows two police officers working to catch a serial killer known as 'The Family Man'.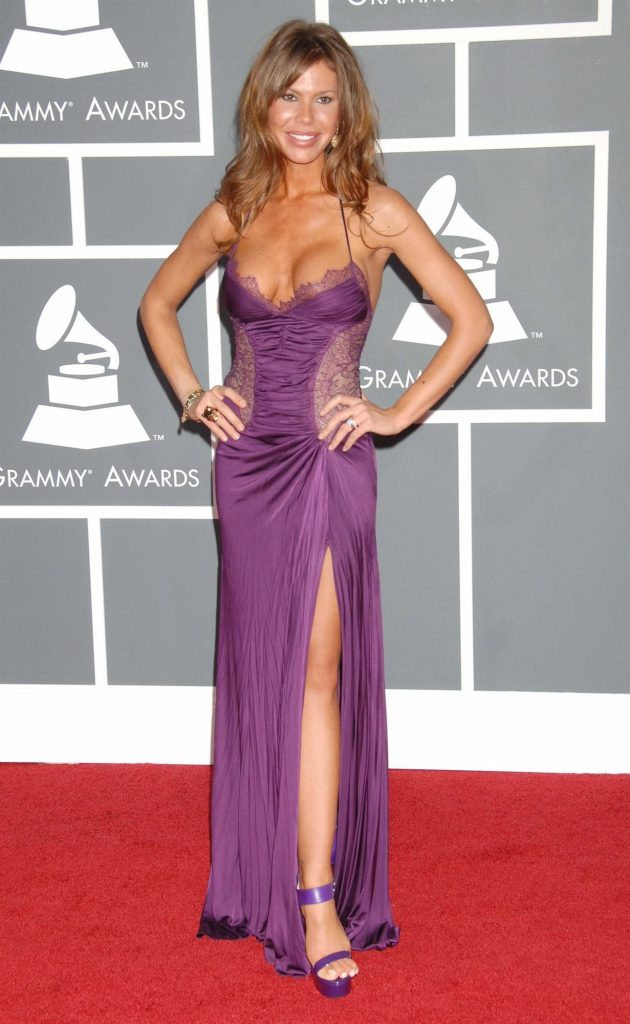 She went on to appear in various relatively mediocre movies, such as the 1997 drama "Sub Down", the 2000 romantic science fiction comedy "Nutty Professor II: The Klumps", and the 2001 comedy "Don's Plum". The year 2002 saw her play Kayla in the comedy "Run Ronnie Run" directed by Troy Miller, and which starred David Cross, Bob Odenkirk and Bruce Taylor. It follows a redneck who has spent a lot of time in jail, and is now hosting his own reality show; the film won one of the two awards for which it was nominated.
Three of Nikki's most recent roles in movies have been in the 2007 comedy "Fugly", the 2008 thriller mystery comedy "Lonely Street", and the 2011 comedy "A Christmas Wedding Tail" (voice role).
Although she hasn't been active in the film industry since 2011, Nikki hasn't officially retired from acting.
Other credits
She received special thanks for the 1998 video game "Sin".
Nikki has been featured in a couple of documentaries, including the 2005 film "50 Hottest Vegas Moments", and the 2007 series "TV Land Confidential", while she could also have been seen featured in various TV specials, including the 2004 "Macy's Thanksgiving Day Parade", and the 2009 "The 35th Annual People's Choice Awards".
In 2009, she voiced Jenna in the video game "Leisure Suit Larry: Box Office Bust".
Nikki produced the 2013 comedy game-show "Money Where Your Mouth Is", and in 2015 she wrote and produced the documentary film "Jay Mohr: Happy. And a Lot."
Nikki has made a guest appearance in various talk-shows, such as "The Ellen DeGeneres Show", "Rachael Ray", and "Martha".
Awards and nominations
In 1993, Nikki was nominated for a Young Artist Award for Best Young Actress Guest Starring in a Television Series, for her performance in the action crime adventure "Baywatch".
In 2016, she was nominated for a Grammy Award for Best Comedy Album, for having written her now ex-husband Jay Mohr's comedy album "Happy. And A Lot".
Love life and relationships
Nikki's first relationship which the public knows about was with the American actor and director Kevin Connolly, whom she starred alongside in the series "Unhappily Ever After". The two were apparently together for only a couple of months before splitting ways.
She went on to date the American actor, film director and comedian Robert Francis 'Bobcat' Goldthwait, and they became engaged in 1997; they eventually decided not to exchange vows, and split sometime in the early 2000s.
On 29 December 2006, Nikki married the famous American actor and comedian Jon Ferguson 'Jay' Mohr, whom she met in 2002 on the set of the series "Las Vegas". In December 2008, Jon was allowed by a Los Angeles court to add Nikki's last name to his. In 2011, Nikki gave birth to their son Meredith, but in August 2018, the two divorced for unknown reasons.
Nikki hasn't spoken of any other men she has perhaps been with, so as of April 2021, she appears to be single, was once married and has a son.
Hobbies and other interests
At one time Nikki was interested in modelling, but as a hobby rather than a job. In 2002 aged 24, the magazine "Stuff" ranked her #89 on their list '100 Sexiest Women In The World', then in 2005, #51 on the list of 100 hottest female celebrities compiled by the magazine "Maxim".
Summer's her favorite season, as she enjoys sun tanning at the beach, swimming in the ocean and showing off her body.
Nikki's following the modern trend of uploading pictures featuring her breasts and buttocks onto her Instagram account.
She's physically highly active, as she has multiple training sessions at the gym each week.
In her spare time, Nikki enjoys watching movies, and her favorite actors and actresses are Will Smith, Matt Damon and Angelina Jolie, and her favorite films include "I, Robot", "Bad Boys" and "Mr. and Mrs Smith".
Age, height and net worth
Nikki's age is 42. She has long brown hair and brown eyes, her height is 5ft 7ins (1.7m) and she weighs around 128lbs (58kgs).
As of April 2021, her net worth has been estimated at over $5 million.