• Canadian actress and model, best known for her roles in "Orphan Black" and "Workin' Moms"
• Of Chinese-Indonesian and Filipino ancestry
• Started her career in 2005 and starred in over 35 film and TV titles
• Mother to one son, Cameron, born in 2020, with partner Brett Howell
• Enjoys music, martial arts and spending time outdoors with her family in her free time
Who is Jessalyn Wanlim?
Jessalyn Wanlim is a Canadian actress and a model, who is perhaps best known to the world as Evie Cho in the TV series "Orphan Black" (2016), and most recently as Jenny Matthews in the TV series "Workin' Moms" since 2017, among several other notable appearances in her career.
Jessalyn Wanlim Wiki: Age, Childhood, and Education
Jessalyn Corsino Wanlim was born on 3 September 1982 under the Virgo zodiac sign, in Calgary, Alberta, Canada. Of Chinese-Indonesian ancestry from her father's side, who is originally from Jakarta, Indonesia, and of Filipino ancestry through her mother, who comes from Aliaga, Nueva Ecija, Philippines, she spent her first 12 years in Calgary with her older sister Jennifer.
Jessalyn then left home to attend the National Ballet School of Canada in Toronto, and after this, she enrolled at the famous Juilliard School in New York, where she studied dance. While there, Jessalyn became interested in acting and started appearing in stage plays under the school's production.
Career Beginnings
Jessalyn's career started in 2005 when she was chosen for a minor role in the French romantic comedy-drama film "Je Prefere Qu'On Reste Amis", starring Jean-Paul Rouve, Gerard Depardieu and Annie Girardot. The following year, she was selected for the role of Rachael in the daytime soap opera "All My Children", and in three years appeared in 48 episodes of the popular series.
In 2007 she showcased her singing skills in the film "The Assasin", while in 2008 she was Amy in the award-winning drama film "The New Twenty", with Bill Sage, Terry Serpico and Nicole Bilderback in the lead roles. The following year, she was Jordan in the romantic comedy film "The Good Guy", starring Alexis Bledel, Scott Porter, and Bryan Greenberg, and continued her career with a couple of minor roles in such series as "CSI: NY" and "Bones", both in 2009, while in 2010 she was selected for the role of Patty Hong in the short-lived "Scoundrels".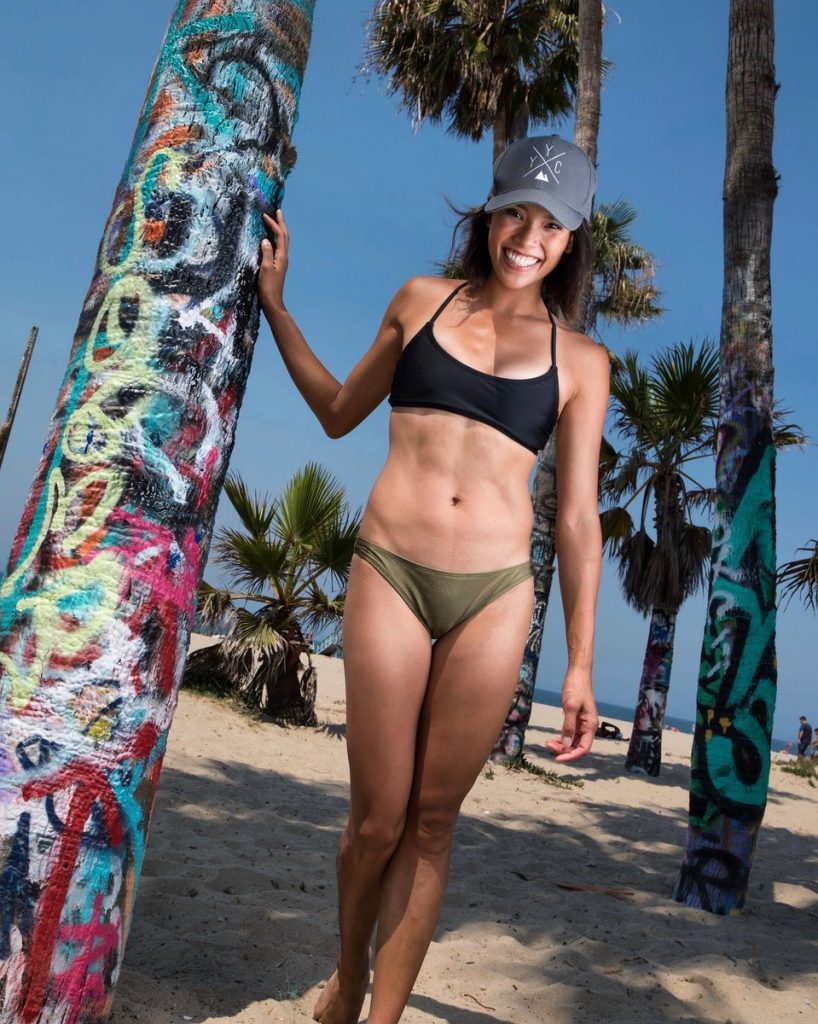 After this, Jessalyn struggled for a couple of years, appearing as a guest in several TV series, including "The Chicago Code" and "Melissa & Joey" and the television movie "Five", all in 2011. The next year brought her a minor role in the action crime film "Alex Cross", starring Tyler Perry, Matthew Fox and Rachel Nichols, after which Jessalyn continued with guest-starring roles in several other TV series, including "Modern Family", "In My Dreams" and "Instant Mom", all in 2014.
Rise to Prominence
Jessalyn was slowly becoming more popular, and in 2015 she was selected for her first recurring role after several years, the part of Giselle Vickers in the TV series "Lab Rats: Bionic Island" (2015-2016).
Then in 2016, she was selected for one of her most popular roles to date, as Evie Cho, the CEO of BrightBorn corporation in the Primetime Emmy Award-winning sci-fi action-drama series "Orphan Black". She appeared in just eight episodes in the fourth season, but it was enough to re-ignite Jessalyn's career. In 2017, Jessalyn was cast as one of the main characters in the TV comedy series "Workin' Moms", and has so far starred in 31 episodes from through 2021, and won the hearts of many, though an actual award for her effort has avoided her.
Nevertheless, Jessalyn is slowly taking over Hollywood, starring in several projects since 2017. In 2018, she was Sandra as a guest star in the TV series "9-1-1", and in 2019 she played Lizzie in the TV series "The Affair", while in 2020 she joined Rosa Salazar, Marcia Gay Harden and Michael McKean as a cast member of the comedy-drama film "Pink Skies Ahead".
Personal Life, Dating, Boyfriend, Single?
Jessalyn Wanlim isn't married, however, she is a mother and in a romantic relationship for more than a decade. She started dating Brett Howell in August 2010, and since then the couple has welcomed a son named Cameron Howell in 2020.
Although they aren't married, Cameron bears his father's last name.
Unfortunately, Cameron would have been their second child, if Jessalyn hadn't suffered a miscarriage in December 2018. Luckily, they have been able to overcome the tragedy and are enjoying family life.
Net Worth
As of mid- 2021, Jessalyn Wanlim's net worth has been estimated to be around $1.4 million, earned through her successful career as an actress, during which she has appeared in more than 35 film and TV titles, all of which have added to her wealth.
Appearance and Vital Statistics
This prominent actress has black hair and dark brown eyes.
She stands at a height of 5ft 4ins (1.63m) tall, while she weighs approximately 127lbs (58kgs). Her vital statistics are unknown, but she has a slim figure.
Hobbies, Interests, and Trivia
Acting is not her only passion, as Jessalyn is also into music, and loves to sing in her free time, while also spending years as a dancer and singer in musical theater. At the age of six, she performed at the annual Calgary Stampede. Furthermore, she is also a mixed martial artist, as she is an expert in Muay Thai and Wu-sho.
She is an avid animal lover, and owned a German Shepherd named Ace, which sadly died, and a Bichon Shih Tzu named Uli, which is still a part of the family.
When she isn't working, she spends her time in nature with her partner and their son, exploring nature, but also different areas of the USA, often sharing pictures on her official Instagram account of their adventures.
Jessalyn is also a huge gym freak and often spends time working on her figure. Despite her pregnancy, Jessalyn has maintained almost perfect vital statistics.
She is quite close with her parents and sister, and has said that years in Los Angeles have been quite tough for her since they are not with her and she misses their support. Regular visits have helped her, and she has maintained a perfect relationship with her parents and older sister.