• American rapper and actor Vyshonn King Miller, better known as Silkk the Shocker, was born in 1975 in New Orleans.
• He was raised alongside his brothers Kevin, Master P and C-Murder (Corey Miller).
• He is signed to No Limit Forever, and has released six studio albums and appeared in 22 movies and TV series.
• He is married to non-celebrity American Junalyn 'JuJu' Pattugalan, and has three children.
• As of February 2023, Silkk's net worth is estimated to be over $5 million.
Who is Silkk the Shocker?
American rapper and actor Vyshonn King Miller, perhaps known better as Silkk the Shocker, was born in New Orleans, Louisiana USA, on 18 June 1975, so Gemini's his zodiac sign. He's released six studio albums and appeared in 22 movies and TV series, while he's today signed to No Limit Forever, the same as his brother Percy Robert Miller Sr. – aka Master P a- nd nephew Percy Romeo Miller.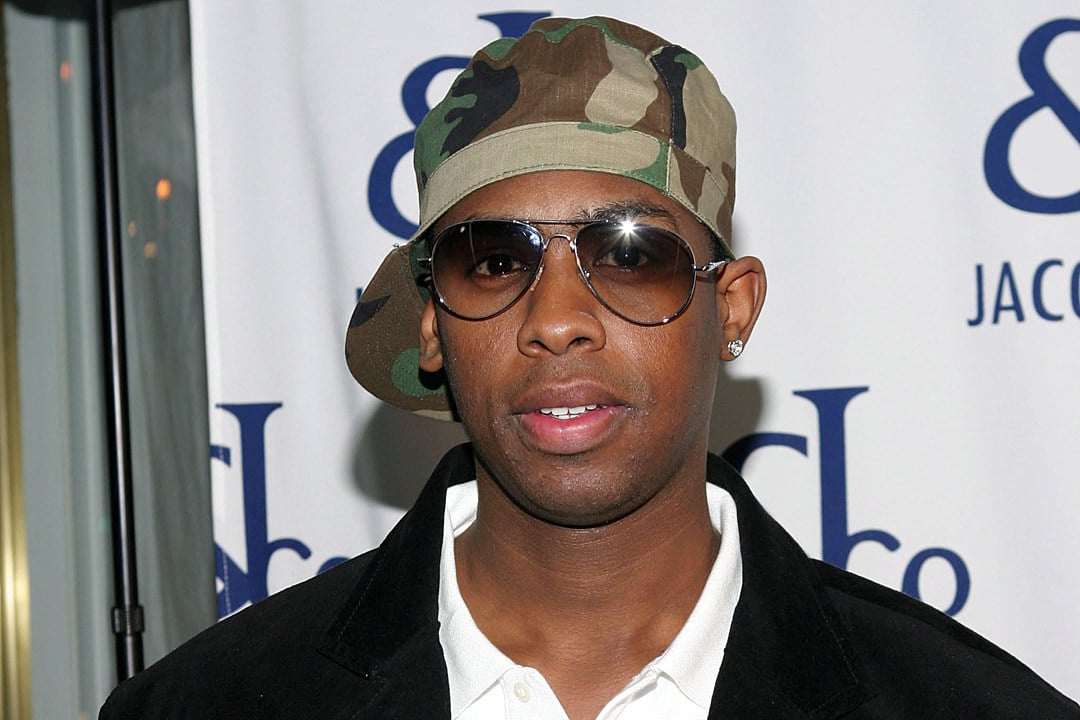 Education and early life
Silkk was raised alongside his brothers Kevin, Master P and C-Murder (Corey Miller) in New Orleans, by their mother Josie and father Percy Miller; his brother Kevin was killed in a robbery in 1990.
Silkk became interested in making music while attending a local high school, and upon matriculating in 1993 decided to dedicate all his time to writing and recording, wanting to become a famous rapper.
He hasn't attended college.
Career as a rapper
Silkk signed a contract with No Limit Records in the mid-1990s, and his first album "The Shocker" was released in August 1996; it was produced by T-Bone, K-Lou and Beats By The Pound.
He gained some recognition following the album's release, and was then featured on multiple songs on Mystikal's album "Unpredictable", Mia X's "Ulady Like" and TRU's "Tru 2 da Game"; he was also featured on Master P's 1997 single "Make 'Em Say Uhh!", which became a hit in the USA.
Silkk's second album "Change It 2 da Game" came out on 17 February 1998, and was certified platinum by the Recording Industry Association of America (RIAA); Silkk's following album "Made Man" was released in January 1999 and spawned hit singles "Somebody Like Me" and "It Ain't My Fault 2".
His fourth album "My World, My Way" followed in 2001, and his fifth "Based on a True Story" in 2004.
Silkk's debut mixtape "All I Do Is Win" was released on 21 August 2010, and it then took him eight years to release his sixth and most recent album "It Will All Make Sense Later".
His YouTube channel "Shocker World" is today subscribed to by over 40,000 people, and all of Silkk's videos combined have been watched close to 30 million times.
Career as an actor
Prior to being cast to appear in various movies and TV series, Silkk starred in a number of music videos, making his debut in the 1997 "I'm Bout It", and then appearing in "Lil Italy feat. Silkk the Shocker: Ghetto Fame", "Master P Feat. Silkk the Shocker and Fiend: Make 'Em Say Uhh!" and "Montell Jordan Feat. Master P and Silkk the Shocker: Let's Ride".
In 1999, he portrayed the lead character M. J. in the crime action movie "Corrupt", directed by Albert Puyn, and which also starred Ice-T and Tarsha Nicole Jones. It follows young MJ who's trying to leave his street gang, and his friend Corrupt who's trying to prevent this from happening; the movie received mostly negative reviews.
In 2000, Silkk portrayed Kool in the music video "Hot Boyz", and was in 2002 cast to play Gat Boyz Rapper 2 in the critically acclaimed crime action movie "Undisputed", written and directed by Walter Hill, and which starred Wesley Snipes, Ving Rhames and Peter Falk. It follows heavyweight champion George 'Iceman' Chambers who's been sent to jail, and is now to box the prison's champion; the movie was nominated for two awards.
Silkk could then have been seen appearing in the 2004 action movie "Still 'Bout It", the 2006 drama film "Little Girl Blue: What's Become of You?", and the 2010 horror thriller movie "Reservation".
He played Shawn in the 2015 comedy movie "More Money, More Family", directed by Michael Ryan, and which starred Michael Blackson, Bob Brusco and Celestial; it tells the story of two cousins who are pretending to have won the lottery, so that their family could reunite.
Silkk's since appeared in only one movie: he played Shawn in the 2019 comedy "I Got the Hook Up 2", which starred Farrah Laurel Abraham, Alexandru Achindinov and Johnny 'Koolout' Starks, and was written and directed by Corey Grant. It follows Blue and Black as they're running their family restaurant together, and the movie won a single award.
Love life and wife
Silkk's today a married man and has three children, but rarely speaks about his family in public.
He's married to non-celebrity American Junalyn 'JuJu' Pattugalan, but the date of their wedding hasn't been disclosed; it's believed that the two have been together for more than 10 years now. Junalyn's probably only known for being the sister of American singer and actress Cymphonique Miller's mother.
Silkk has two sons and a daughter, but it remains unknown if Junalyn's the mother of all three.
He hasn't mentioned other women whom he's been with, Silkk's married to Junalyn 'JuJu' Pattugalan as of February 2023, and has three children.
Interesting facts and hobbies
Silkk's followed by close to 350,000 people on Instagram, and has uploaded over 1,100 pictures and videos onto the network; most of his content serves to promote his upcoming tours.
He's the cousin of American rapper Raymond Emile Poole aka Mo B. Dick.
Silkk was featured on the music album "World Wrestling Entertainment Wreckless Intent", which came out on 23 May 2006.
He often plays basketball with his friends, and also works out at the gym multiple times a week.
Silkk's travelled all around the USA, mostly to work but also for pleasure; he's also been to a number of European countries, and his favorite city to visit is Monaco.
Some of the actors whom Silkk enjoys watching the most are Will Smith, Bruce Willis and Denzel Washington, and some of his favorite movies are "Independence Day", "I, Robot" and "Pulp Fiction".
Height, eyes and wealth
Silkk's age is 47. He has brown eyes and is bald, he's 6ft 4ins (1.93m) tall and weighs about 200lbs (89kgs).
Silkk's net worth's been estimated at over $5 million as of February 2023.