• Rodger Bumpass is an American award-winning television, film, and voice actor known as the voice of Squidward Tentacles in "SpongeBob SquarePants" (1999-2021)
• He has voiced Squidward in numerous projects, including animated films and video games, earning him national recognition and a Daytime Emmy Award nomination
• He has voiced more than 100 characters in his career, with other notable characters including Moe in "Mighty Mouse" (1987-1988), Professor Membrane in "Invader ZIM" (2001-2003), and Dr. Light in "Teen Titans Go!" (2014-2021)
• Rodger is married to Angela Ann VanZandt, and has a net worth of around $4 million as of mid-2021
• He is a big fan of "SpongeBob SquarePants", and has a huge collection of memorabilia related to the show.
Who is Rodger Bumpass?
Rodger Bumpass is an American award-winning television, film and voice actor, who is probably best recognized as the voice of Squidward Tentacles in the animated TV series "SpongeBob SquarePants" (1999-2021). He has voiced Squidward in numerous projects, including animated films and video games.
Rodger Bumpass Wiki: Age, Childhood, and Education
Rodger Albert Bumpass was born on 20 November 1951 in Little Rock, Arkansas USA, the son of Carroll C. Bumpass and his wife Virginia Cathey Bumpass. He is one of three children in the family, with a brother Leonard, and sister Cathey but who sadly passed away at birth.
He spent his childhood in Little Rock and went to Little Rock Central High School, where Rodger became interested in acting, and got his initial training in theater. Following matriculation, Rodger enrolled at Arkansas State University, where he majored in radio-TV, with a minor in theater.
Life Before Acting
Following his graduation, he remained at the university, working at the campus radio station, but he also got a chance to work at KAIT-TV, Jonesboro's Raycom Media-owned ABC-affiliate station. During his time there, he was responsible for several things, including announcing, working as a cameraman, technical director, and audio technician.
However, in 1977 after an audition, he was selected as one of the members of National Lampoon's music and comedy roadshow "That's Not Funny, That's Sick". He toured the US with the troupe for a year, which earned him national recognition., and the same year, Rodger made an appearance in National Lampoon's early production for HBO "Disco Beaver from Outer Space".
Career Beginnings
In 1981, he appeared in the critically-acclaimed sci-fi action-adventure film "Escape from New York", starring Kurt Russell, Lee Van Cleef, and Ernest Borgnine, and the same year Rodger had his first voice-over work, voicing several characters in the animated sci-fi film "Heavy Metal".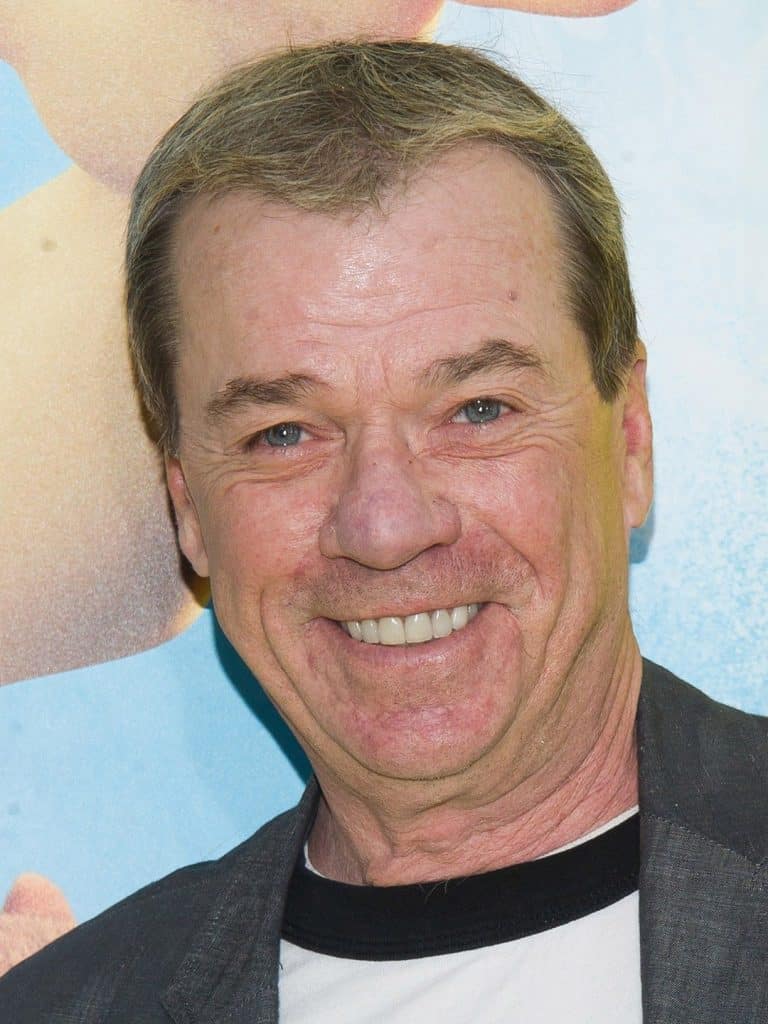 After this, he realized that voice acting could be his real calling and focused more on this work. In 1984 he had an engagement on the animated series "Alvin & the Chipmunks", while from 1987 to 1988 he voiced Moe in the animated series "Mighty Mouse: The New Adventures". That same year he started voicing several characters in "The Real Ghostbusters", which lasted until 1990, and he began the '90s with the double voice role of Toxie/ Dr. Killemoff in the animated series "Toxic Crusaders" in 1991. He enjoyed further success in the early '90s by voicing characters in such animated series as "All-New Dennis the Menace" (1993), then "Problem Child" (1993-1994), and "Bonkers" (1993-1994).
Some of the most popular creations include the animated film "SpongeBob SquarePants: Heroes of Bikini Bottom" (2011), and "The SpongeBob Movie: Sponge on the Run" (2020), while most recently he voiced Squidward in the newly created animated series "Kamp Koral: SpongeBob's Under Years" (2021). He has now voiced Squidward in more than 50 such projects, which has significantly increased his popularity and wealth.
Other Notable Voice Roles
Rodger has become a sensation thanks to his impressive vocal range, both high and nasally, and extremely deep. In addition to Squidward, he has secured several other notable voice portrayals since the early 2000s, including Mr. Besser the Principle from the animated series "The Kids from Room 402" (2000-2001), Professor Membrane in the "Invader ZIM" (2001-2003), then as Army Al in the highly popular animated series "Doc McStuffins" (2014-2020).
He's also known as the voice of Dr. Light in another successful animated series "Teen Titans Go!" (2014-2021), and is currently working on the animated film "Seal Team", in which he will voice Sharks.
Personal Life, Marriage, Wife
When it comes to his personal life, Rodger is a married man – his wife is Angela Ann VanZandt, the founding president of Women in Film. The couple attended the same classes in high school, but didn't start their romance until 2017, and married only in 2019, 50 years after first meeting. They don't have children. Roger was previously in a relationship with Amy Stiller in 2008.
Net Worth
As of mid- 2021, Rodger Bumpass's net worth has been estimated to be around $4 million, earned through his successful career, during which he has voiced more than 100 characters.
Appearance and Vital Statistics
This prominent voice actor has blue eyes and light brown hair. He stands at a height of 5ft 9ins (1.75m), while he weighs approximately 185lbs (84kgs). His vital statistics are unknown, though he has an average figure.
Legal Problems
Back in 2016, Rodger was arrested for driving under the influence in Burbank, California. He was in a bar that night and wanted to drive back home, however, he was found by the police leaning against his Chrysler PT Cruiser in the middle of the road. He confessed that he drank that night and that he was driving, and after failing a sobriety test, Rodger was handcuffed and brought to the police station.
However, he was released the next morning after posting a $15,000 bail. Nickelodeon's representatives became aware of the excess the following day, however, they decided that he didn't break the network's morals clause, and would remain with the network, voicing Squidward Tentacles in many more projects to come.
Hobbies, Interests, and Trivia
Rodger is not just the voice on "SpongeBob SquarePants", but is a die-hard fan of the show. He has been collecting memorabilia for 20 years, baseball caps, dental products and board games among others tied to the popular animated series. His vast collection numbers more than 2.000 pieces of memorabilia, which he keeps in built-in glass display cases inhis living room. Some of the most unique items include the Squidward Tentacles out of pipe cleaners, and also the "Bold and Brash" painting that Squidward created on the show.