• Born in Oakland, California USA, on 10 July 1994, of Irish descent
• Best known for his portrayal of Fezco in the drama series "Euphoria"
• Attended Oakland School for the Arts, Production Design and was into sports in school
• Worked various jobs before winning the role of Fezco in "Euphoria"
• Currently single, aged 26, with a net worth of over $230,000
Who is Angus Cloud?
Angus Cloud was born in Oakland, California USA, on 10 July 1994 – his zodiac sign is Cancer, he holds American nationality, and is of Irish descent. He's an actor with just three credits to his name, probably known best for his portrayal of Fezco in eight episodes of the critically acclaimed drama series "Euphoria", created by Sam Levinson, and which stars Zendaya, Jacob Elordi and Hunter Schafer. It follows the lives of a couple of teenagers who are learning how to deal with sex, drugs and violence – the series has won three Primetime Emmys including seven other awards of the 44 for which it has been nominated, since it began airing in 2019.
Angus and Mac Miller's fans have noticed that the two men look alike, but it has been revealed that they aren't related in any way. Malcolm James 'Mac' McCormick was an American rapper and singer-songwriter from Pittsburgh, Pennsylvania, who died on 7 September 2018 from a drug overdose.
Early life and education
Angus was raised in Oakland by his Irish parents, about whom nothing is known as they prefer to be left out of media. He hasn't spoken about having any siblings, but it has been reported that Angus grew up alongside twin sisters.
He became interested in acting and dancing at a very early age, and attended Oakland School for the Arts, Production Design.
Angus was also into sports, as he played soccer and basketball for his school's team, and upon matriculating in 2012, he decided not to pursue a college degree, but to find work to financially support himself.
Career as an actor
He worked various jobs in the following six years – in 2018 while working at a Chicken and Waffles restaurant near The Barclays Center in Brooklyn, New York City, Angus met casting agent Jennifer Venditti, who was looking for actors and actresses for the series "Euphoria". He was very skeptical towards Jennifer and what she was saying, as Angus believed she was trying to scam him, however, after attending an audition for "Euphoria" and winning his role, he felt sorry because of his attitude.
Prior to winning the role, Angus wanted to move to Ireland with his family, as all their relatives were already living there.
In 2020, Angus was cast to play Walker in the comedy drama movie "North Hollywood" directed by Mikey Alfred, and which starred Ryder McLaughlin, Miranda Cosgrove and Blake Anderson; it follows a boy who's trying to become a professional skater. It has recently been announced that Angus would appear in the upcoming war movie "The Things They Carried", written by Scott B. Smith based on the novel by Tim O'Brien, and which is being directed by Rupert Sanders. The movie will star the famous actors Tom Hardy, Bill Skarsgard and Tye Sheridan, and is about an American platoon fighting in the Vietnam War.
Angus has also been featured in the 2020 musical video "Dear Class of 2020", written by Peter Karinen and Meggie McFadden, directed by James B. Merryman, and which starred J.J. Abrams, Ray Allen and La La Anthony. It follows various celebrities who are delivering commencement speeches for the 2020 graduation class, being unable to do it live due to quarantine isolation.
Angus hopes he will be able to become a voice actor, and spends a lot of time practicing various dialects and learning languages.
Other works
He's into editing and directing, and has apparently helped his rapper friends with their music videos. Angus launched his YouTube channel on 31 October 2015, and it today counts around 300 subscribers and over 27,000 views of all his videos combined.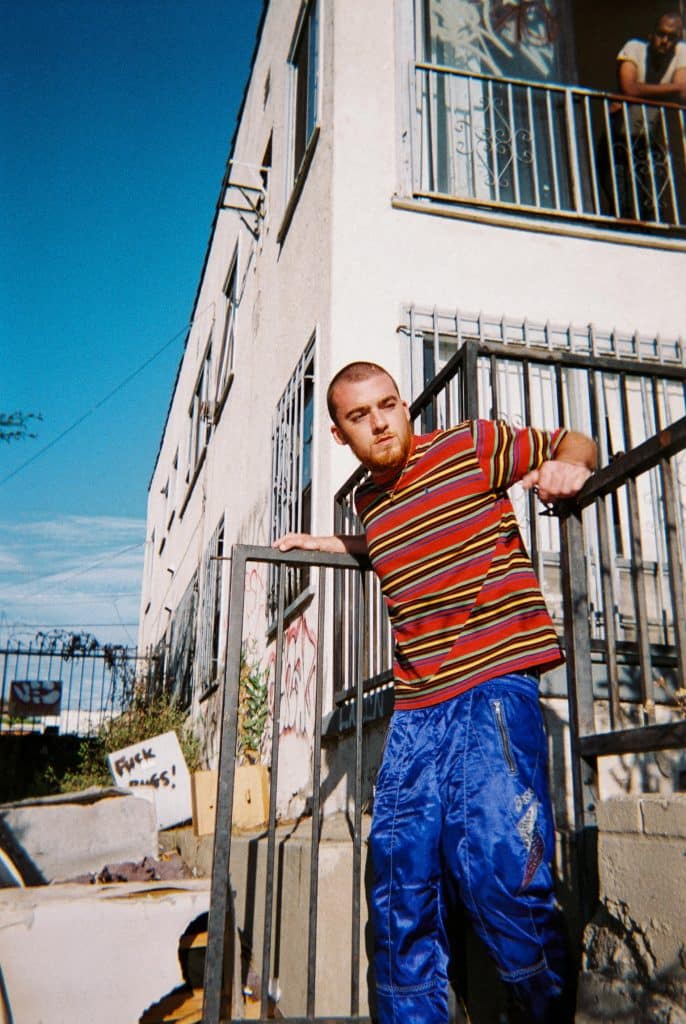 The rap videos which he's directed can be found uploaded onto this channel, while his most popular video "BSINATRA – LUCKED UP (PROD SANKO)" has been viewed over 16,000 times since 27 July 2018.
He's active on various other social media networks too, including Instagram, on which he's followed by over 700,000 people, while he's uploaded around 40 pictures, most of which have been taken during his everyday life. He launched his Twitter account in June 2019, and it today numbers close to 50,000 followers, while he tweets around once a month. Angus's also a TikTok star with around 170,000 followers, and 1.3 million likes on the network.
Love life and relationships
Angus's very secretive when it comes to his love life, and hasn't spoken about any girls or boys he has perhaps been with, and this is mostly why there are various rumors circulating the internet concerning both his relationship status and sexual orientation.
Some of his fans believe that the popular actor is in a relationship with a mysterious girl, but is keeping her away from the media's attention because of how his newfound fame could affect the relationship, and vice versa. There are also those who claim that Angus was in a short-term relationship with the actress Zendaya, alongside whom he starred in the series "Euphoria", but this hasn't been confirmed.
An Angus' fan has claimed on the internet that the actor is gay, and that he's seen him being rather too close to a male friend at a club in Los Angeles, California, however, no evidence has been provided to support these claims, nor has Angus commented on this.
As of April 2021, he appears to be single, hasn't married and doesn't have children.
Hobbies and other interests
Angus is a fashionista as he's trying to keep up with all the latest fashion trends, so he's a bit of a shopaholic as he goes shopping for clothes several times each week.
He's physically very active, as he has several training sessions at the gym each week, while he also often plays paintball with his friends, as well as soccer and basketball.
He's keen on travelling, and is hoping his acting career will take him around the US as well as to various European countries.
Angus listening to rap music, and has considered becoming a rapper himself.
In his spare time, he enjoys watching movies starring his favorite actors and actresses Jim Carrey, Leonardo DiCaprio and Scarlett Johansson, such as "The Eternal Sunshine of the Spotless Mind", "Shutter Island" and "Lost in Translation".
Age, height and net worth
Angus' age is 26. He has short brown hair and a ginger beard with blue eyes. His height is 5ft 8ins (1.73m) and he weighs around 154lbs (70kgs).
As of April 2021, his net worth has been estimated at over $230,000.