• Bo Hopkins was born in 1942 in Greenville, South Carolina
• His net worth is estimated to be over $3 million
• He joined the US Army after dropping out of school at age 16
• He is best known for his roles in movies such as The Wild Bunch, The Getaway, and Midnight Express
• He is married with two children and enjoys fishing and raising koi fish in his spare time
Who is Bo Hopkins?
William Mauldin 'Bo' Hopkins was born on 2 February 1942 under the zodiac sign of Aquarius, in Greenville, South Carolina USA. He holds American nationality and belongs to White Caucasian ethnic group. He is a 79-year-old actor, probably still best recognized for landing a number of supporting roles in such film titles as "The Wild Bunch", "Midnight Express", and "The Getaway".
How rich is he, as of now? Bo Hopkins Net Worth
As of mid-2021, Bo Hopkins' net worth is estimated at over $3 million, earned largely through his successful career as a professional actor, who has worked on more than 130 television and film titles since he launched his career back in the mid-1960s.
Early Life, Parents, Siblings, Nationality, Ethnicity, Educational Background, Military Service
Bo Hopkins' biological parents are unknown, as he was adopted as a nine-month-old baby by a couple who were unable to conceive – his adoptive parents used to call him Billy. His father worked at a mill in Taylors, South Carolina, but passed away at the age of 39, after which Bo moved with his mother to a new home near Ware Shoals. At the age of 12, Bo met his biological mother who resided with his half-siblings in Lockhart, South Carolina. In his teens, Bo was very problematic, even dropping out of school at the age of 16, but then joined the US Army, and was assigned to the elite 101st Airborne Division.
He served in Fort Jackson, Fort Pope, and Fort Gordon, until he was transferred to Korea, where he spent nine months.
The 1960s: Career Beginnings
After his military service, 'Bo' Hopkins became interested in acting, and started performing in several area plays, as a result of which he received a scholarship to study stage production and acting at the Pioneer Playhouse in Kentucky. He then moved to New York City and subsequently Hollywood to perform in more stage plays, and study at the Actors Studio. He also began getting small television roles, making his debut TV appearance as Chub in an episode of the ABC situation comedy "The Phyllis Diller Show" in 1966.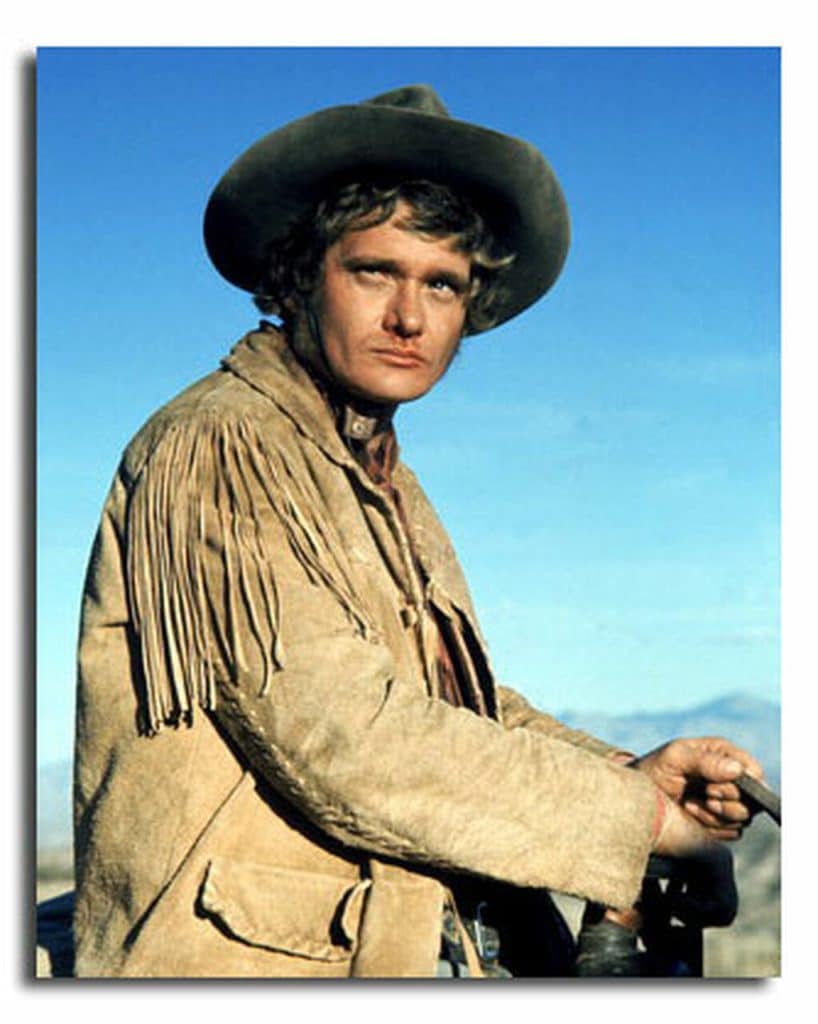 Two years later, he had his debut film role as a truck driver in the crime film "Dayton's Devils".
The 1970s: Rise to Fame
Bo Hopkins' first major film appearance was in Sam Peckinpah's 1969 Revisionist Western "The Wild Bunch", in which he played Crazy Lee; it's been named one of the best western films, and was nominated for an Academy Award for Best Original Screenplay. He continued playing in western film titles until 1972, when he portrayed Frank Jackson in the action thriller "The Getaway", which was also directed by Peckinpah, and featured Steve McQueen, Ben Johnson, and Ali MacGraw.
It was followed by his portrayals of Joe in George Lucas' coming-of-age comedy "American Graffiti", produced by Francis Ford Coppola, and Burt Reynolds' sidekick Roy Boone in the cult classic film "White Lightning", directed by Joseph Sargent, both in 1973.
Two years later, he collaborated with Kirk Douglas on his revisionist Western film, entitled "Posse", in which he portrayed Wesley, and featured as Jerome Miller in the action thriller "The Killer Elite", alongside James Caan and Robert Duvall. In 1976, Bo Hopkins landed his first lead role as Sheriff Duke in the action "A Small Town In Texas", which was followed in 1978 by his portrayal of Tex in the prison drama "Midnight Express", directed by Alan Parker and written by Oliver Stone.
Then from 1978 to 1979, he had the supporting role of John Cooper in the NBC detective drama series "The Rockford Files", starring James Garner
The 1980s and 1990s: Further Work
Bo Hopkins' first significant appearance in the 1980s came when he was selected to play Matthew Blaisdel in The CW's prime-time soap opera "Dynasty" (1981-1987). Concurrently, he featured as Sheriff Dan Burke in the 1983 slasher film "Sweet Sixteen", and then focused more on television, starring in such made-for-TV film titles as "Ghost Dancing" (1983), "Dark Horse" (1984), and "A Smoky Mountain Christmas" (1986).
Thereafter, he shared the screen with David Hasselhoff in the 1990 action drama "The Final Alliance", in which he played Sheriff Whistler, which was followed by his portrayal of Ranger Steven Haynes in the 1992 Western "The Legend of Wolf Mountain".
In 1993, Bo Hopkins was cast as Frank Badger in the Western "The Ballad Of Little Jo", directed by Maggie Greenwald. His next major role came in 1995, when he starred as Billy Van Owen in the Western "Riders In The Storm", after which in 1997 he played Ed in Oliver Stone's neo-noir crime thriller "U Turn", next to Sean Penn and Jennifer Lopez. Afterwards, Bo landed the role of Sheriff Otis Lawson in the Western horror "From Dusk Till Dawn 2: Texas Blood Money" (1999), the sequel to the 1996 film "From Dusk Till Dawn", co-written and directed by Scott Spiegel and co-produced by Quentin Tarantino.
The 2000s and 2010s
At the beginning of the next decade, Bo Hopkins starred in such roles as Sheriff Talmidge in the horror "A Crack In The Floor" (2001), and Scarne in the neo-noir crime thriller "Shade" (2003), which he also produced, and starred alongside Melanie Griffith, Sylvester Stallone, and Jamie Foxx. Three years later, he portrayed Tucker Brennan in the independent drama "Open Window", written and directed by Mia Goldman.
Afterwards, he became rather inactive in the search for new projects, so he appeared on the big screen from time to time, playing Coach Morris in the 2013 family drama "A Little Christmas Business", and featuring as Papa Lamb in the 2016 comedy "The Boys At The Bar".
Most recently, Bo had the supporting part as Papaw in the drama "Hillbilly Elegy" (2020), directed by Ron Howard. It's been announced in mid-2021 that he will portray King Frederick in Joe Estevez's upcoming romantic film "Of God And Kings", currently under post-production.
Appearance and Vital Statistics
Bo Hopkins has short grey hair and blue eyes. He stands at a height of 5ft 11ins (1.80m), while his weight is around 165bs (75kgs). Information about his vital statistics, biceps size, and shoe size isn't available.
Personal Life and Hobbies
Bo Hopkins has married twice. His first wife was Norma Lee Woodle with whom he tied the knot on 30 October 1959, at the time still under 18 years old. They welcomed a daughter named Jane, but after three years they went their separate ways, and divorced on 15 August 1962. Bo eventually remarried, to Sian Eleanor Green in 1989 – they are still together, and the couple has a son named Matthew Hopkins.
Their residence is in Los Angeles, California. In his spare time, Bo Hopkins enjoys fishing and raising koi fish. He is also a huge fan of the Anaheim Angels baseball team.