-• Adam Wade Gontier is a Canadian musician best known for being the founding member of the alternative rock band Three Days Grace.
-• He was the lead singer and guitarist from its inception in 1992 until 2013, when he left the band and formed the supergroup Saint Asonia.
-• After his departure from Three Days Grace, Gontier collaborated with various musicians and toured as a solo act.
-• He has released two albums with Saint Asonia and achieved double and triple platinum status with Three Days Grace.
-• Gontier has an estimated net worth of $12 million and is married to Jeanie Marie Larsen with whom he has two children.
Who is Adam Wade Gontier?
Adam Wade Gontier is a Canadian musician who rose to prominence as the founding member of the alternative rock band Three Days Grace. He was the lead singer and guitarist from its inception in 1992 until 2013, when he left the band and formed the supergroup Saint Asonia.
Adam Wade Gontier Biography: Age, Childhood, and Education
Adam Wade Gontier was born on 25 May 1978 under the Gemini zodiac sign, in Peterborough, Ontario Canada. He is the son of now divorced parents, Gordon Gontier and Patricia Duffy, of French, Scottish, German, English and Welsh ancestry from his father's side, and of Irish descent through his mother; Adam has a sister Katelyn McConnell.
Following his parents' divorce, Adam returned to his hometown and went to Adam Scott Collegiate and Vocational Institute. Then at 14 years old, Adam moved to the Norwood area, where he enrolled at Norwood District High School. During his high school years, he met and became close friends with Neil Sanderson and Brad Walst, with whom he founded Three Days Grace.
Career Beginnings
Before assuming the name Three Days Grace, the band was known as Groundswell and consisted of Adam, Sanderson on the drums, Walst as the bassist, while the lead guitar was put in the hands of Phil Crowe, and rhythm guitar was Joe Grant. The band released the album "Wave of Popular Feeling", but then dissolved in 1995. However, Gontier, Sanderson and Walst continued their collaboration two years later under the name Three Days Grace.
The trio moved to Toronto where they introduced themselves to producer Gavin Brown. Adam and the rest presented Gavin with the material that they'd created over the years, and he picked up some of the band's original songs to record a demo album, and send to EMI Music Publishing Canada. Once they heard the songs, the producers behind the label wanted more of Three Days Grace, which then spawned the song and the future classic "I Hate Everything About You". The song attracted the interest of several record labels and Adam, Sanders, and Walst were officially signed to Jive Records.
Their next plan was to start working on their debut album, and they booked the studio Long View Farm in North Brookfield Massachusetts. Their debut self-titled album came out on the 22nd July 2003, achieving double platinum status in Canada and the US, while it peaked at No. 9 on the Canadian Albums Chart. They received positive reviews and Adam was praised for his vocals, especially on the hit song "I Hate Everything About You", and "Home" among others.
Drug Addiction and Second Album
Following the release of the band's debut album, they went on an extensive tour, during which Adam developed an addiction to the prescription drug OxyContin. After the tour ended, Adam and the rest of the band knew that he couldn't contribute to the band's new music in such condition, and with support from Walst, Sanderson, his family, and friends, Adam checked himself into the Centre of Addiction and Mental Health (CAMH), headquartered in Toronto. During his time at the institution, Adam started writing lyrics for what would be the band's second album. He focused on his personal feelings during his rehabilitation process, and penned such future hits as "Gone Forever", "Never Too Late", "Pain", and "Animal I Have Become".
After his release, the band started working on music in a cottage in Northern Ontario, and "One-X", their second studio album came out on 13 June 2006 – it became a complete success, reaching No. 2 on the Canadian Albums Chart, and entered the top 5 of the US Billboard 200 chart. Furthermore, the album achieved triple platinum status in both Canada and the USA.
Further Success
The third time is the charm, which happened with their third album. Flowing into a more lyrical style and moving away from the aggressive vocals and heavy riffs, their third album, "Life Starts Now" was released on 22 September 2009, and it became their most successful album to date. Though it didn't top the Canadian Albums Chart, it still landed at No. 2, and reached No. 3 on the US Billboard 200 Chart. Furthermore, it sold 80,000 copies in its first week, and achieved double platinum status in Canada and platinum in the US.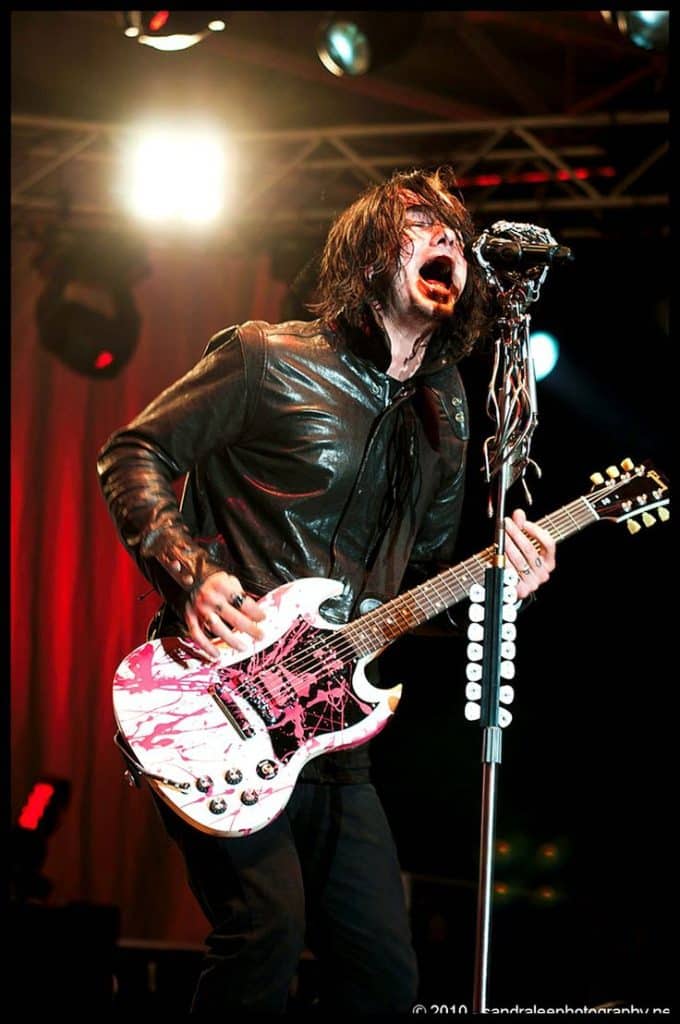 Some of the hits from the album include "Break", "World So Cold", "The Good Life", and "Lost in You", among others.
Fourth Studio Album
Before the release of their fourth album, Jive Records dissolved and the group moved to RCA Records. They announced the release of the album on the same day as Venus' visible transit across the sun, so it was entitled "Transit of Venus". The album was officially released on 2 October 2012 to mediocre success, as it achieved only gold status in Canada, though it still entered the top 5 on the Canadian Albums Chart, and No. 3 on the US Billboard 200 chart.
Abrupt Leave
The band made an announcement on 9 January 2013 that Adam had abruptly left the band, without any explanation. This happened just a few weeks before the scheduled tour along with Shinedown.
Adam later made a statement in which he said, "After twenty years of being part of an ever-evolving band, I have been inspired by life, to move on and to continue to evolve on my own terms."
Saint Asonia
Following his departure from Three Days Grace, Adam co-founded the rock supergroup Saint Asonia with his friends and colleagues, which included Staind's guitarist Mike Mushok, then Rich Beddoe of Finger Eleven on drums, and Corey Lowery on the bass guitar. Since then there have been some changes in the line-up with Cale Contier, Adam's cousin joining on bass instead of Lowery, while Cody Watkins is currently on drums after replacing Sal Giancarelli, who previously replaced Rich Beddoe. They have released two studio albums – "Saint Asonia" in 2015 and "Flawed Design" in 2019 but without major success.
Solo Career and Collaborations
In addition to his extensive career with Three Days Grace and Saint Asonia, Adam has collaborated with several musicians including Ian Thornley, Shaun Morgan, Ben Burnley, then the bands Daughtry and Art of Dying, while he also contributed vocals and musical arrangement on the song "I Don't Care", a duet with Apocalyptica, which can be found on Apocalyptica's 2007 album "Worlds Collide". Moreover, he can be heard on the song "Raining" performed by the rock band Art of Dying, and can be found on the album "Vices and Virtues" (2011).
Before he officially left Three Days Grace, Adam joined singer and songwriter Martin Sexton on the road during his 2012 "Fall Like Rain" tour as a solo act, serving as Martin's opening act. He has since continued to tour as a soloist, and in March 2013, he made a public announcement on planning to launch his Adam Gontier Solo Live Tour.
Personal Life, Marriage, Wife, Children
Adam has a failed marriage behind him – he was married to Naomi Faith Brewer from 2004 until 2013. Two years later, he married for the second time to Jeanie Marie Larsen and the couple has a son named Asher and a daughter named Everett Adeline.
Adam and his wife are animal lovers, and have two dogs as pets.
Net Worth
As of mid- 2021, Adam Wade Gontier's net worth has been estimated to be around $12 million, earned through his successful career as a musician, which has been active for almost 30 years.
Appearance and Vital Statistics
This prominent musician has blue eyes and dark brown hair. He stands at a height of 6ft 2ins (1.88m), while he weighs approximately 160lbs (73kgs). His vital statistics are currently unknown, but he has an average figure.