Who is Lixian?
Lixian is a Portuguese YouTube star, animator and editor, possibly best known to the world for closely collaborating with the famous American YouTuber, actor and podcast host Mark Fischbach, known online as Markiplier. Lixian has his own YouTube channel on which he uploads videos of various video games.
Real Name, Age, Early Life, Parents, and Education
Born as Luis Costa on 17 July 1991 under the Cancer zodiac sign, in Portugal, he hasn't talked about his parents, siblings, and education, and there isn't much information about his life before he became a YouTube sensation.
Career Beginnings
In his teenage years, Lixian became fascinated by animation, thanks to the stick-figure animation videos that he watched on YouTube. Inspired by other YouTube stars, Lixian started learning about creating animations via online tutorials and courses.
Career Beginnings
As he was becoming more skilled, Lixian started uploading animation videos on his own YouTube channel, which he launched in February 2012; his first video "Lixian – Inner Freedom" was uploaded the same year. He continued uploading animation videos, which brought him thousands of followers.
His next video was his first of many "Markiplier" videos "Markiplier Animated – Wilford Warfstache", which got him a spot as the Markiplier editor, so Lixian was slowly making a name for himself as an animator.
Rise to Prominence
Lixian next began making videos of various video games, and after a while got a job as a Game Grumps animator. Furthermore, he started collaborating with Markiplier who made him his editor.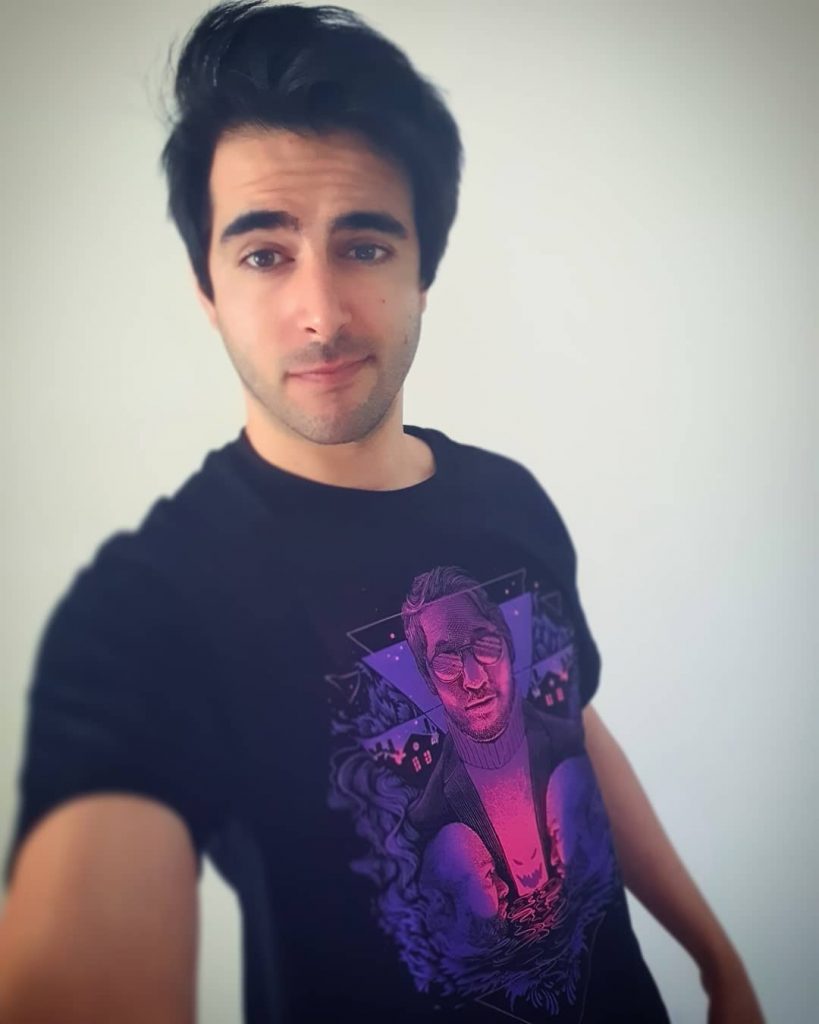 The number of his subscribers continued to increase, and currently Lixian has almost a million subscribers. He has become one of the most prominent YouTubers to make animated videos, and create content on various video games. His videos have been viewed more than 40 million times, with some of his most viewed videos include "Markiplier Animated – Psycosis" five million times, then "Undertale GDOM Deathrun (Vanoss Animated)", with more than 2.5 million views, and "Chinese Dora The Explorer – Game Grumps Animated", which has 2.4 million views.
He has created a number of other animated videos for Markiplier, which has turned him into a YouTube star, with millions of views of many other videos.
The Second YouTube Channel
In addition to his primary YouTube channel on which he mainly uploads animated videos, LixianTV has another YouTube channel – LixianVG – on which he uploads gameplay videos of various games.
He uploaded his first video "Lixian Tries – I'm Getting Dizzy – Soundodger +", was uploaded in 2013, and has now accumulated more than four million views on this channel; some of the most popular videos are "Tattletail Funny Moments", with over a million views, then "Sister Location Funny Moments", 700,000, and "Five Night at Freddy's 2 Reaction Compilation (Funny/Jumpscare Moment)", with more than 375,000 views, among numerous others which have increased his popularity and wealth. He has built his fame on various video games such as "Five Nights At Freddy's", "Resident Evil 7", "Outlast 2", "Minecraft", among many others.
He took a hiatus for a few months, during which he didn't upload a single video on any of the channels, but has since returned to his online career.
LixianTV Personal Life, Dating, Girlfriend, Single
In regards to his personal life, LixanTV hasn't talked much about his endeavors, being much more focused on his professional career as an online content creator. According to sources, he's single, hasn't married and doesn't have kids, though back in 2016, he uploaded a picture with his then-girlfriend onto his official Instagram account.
Net Worth
As of mid- 2021, LixianTV's net worth has been estimated at close to $1 million, earned through his successful career as an online content creator and YouTube star.
Appearance and Vital Statistics
Lixian has been rather secretive about his looks and vital statistics. Nevertheless, he made a face reveal video in April 2021, showing black hair and brown eyes, however, his height and weight are unknown as well as his vital statistics, though he has an average figure.
Hobbies, Interests, and Trivia
In addition to playing video games and making animated videos, LixianTV has several other interests. He is an avid dog lover, and has a pet cat, though he hasn't revealed the cat's name to his fans.
He is quite active on Instagram, and has more than 25,000 followers, which is another media outlet for him in addition to YouTube.
He doesn't just play games, as he's created several, mainly for his boss, Markiplier, but also for himself. You can find LixianTV on Twitter as well, on which he has around 150,000 followers.