• Barbara de Regil is a Mexican actress and TV personality
• She is best known for her role as Rosario Tijeras in the daytime soap opera "Rosario Tijeras" (2016-2019)
• She has recently starred in the film "Rebelion de Los Godinez" (2020) and is set to star in the action-thriller "Blackout" (2021)
• Barbara is married to attorney and real estate developer Fernando Schoenwald, and mother to a daughter named Mar Alexa de Regil
• Her net worth is estimated at $300,000
Who is Barbara de Regil?
Barbara de Regil is a Mexican actress, who achieved world fame as Rosario Tijeras in the daytime soap opera "Rosario Tijeras" (2016-2019), and as Alicia in the film "Loca Por El Trabajo" (2018), in addition to many other appearances in films and TV series.
Early Life, Siblings, Parents, and Education
Barbara de Regil Camet was born on 5 June 1987 under the Gemini zodiac sign, in Mexico City, Distrito Federal, Mexico, into a family of Mexican-Lebanese descent. Her father is Guillermo Alejandro de Regil Camet and her mother is his wife Gabriela Alfaro.
Barbara doesn't have any siblings, but her cousin is the popular broadcaster and presenter Marco Antonio Regil who is best known to the world as the host of the Spanish version of "Family Feud", "The Price Is Right" and "Are You Smarter than a 5th Grader? among other shows. She's said that she studied psychology, but hasn't shared at which university.
Career Beginnings
Barbara started her career in 2009 when she participated in the Mexican reality TV talent show "New Generation Telehit", in search of a new producer of the music video channel.
Two years later, Barbara made her acting debut as Giovanna Negrete, in the soap opera "Bajo El Alma" (2011), though she only appeared in one episode. After this, she continued with one-time roles in various TV series, such as "Amor Cautivo" (2012), and "Secretos de Familia" in the following year. In 2013 she made her film debut with the role of Lucretia in the comedy film "Sexomaticos", co-starring alongside Martin Altomaro and Luis Felipe Tovar. The next year, Barbara had a supporting role in the comedy film "Tiempos Felices", starring Laus Arrieta, Cassandra Cianghertotti, and Humberto Busto, written and directed by Luis Javier Henaine.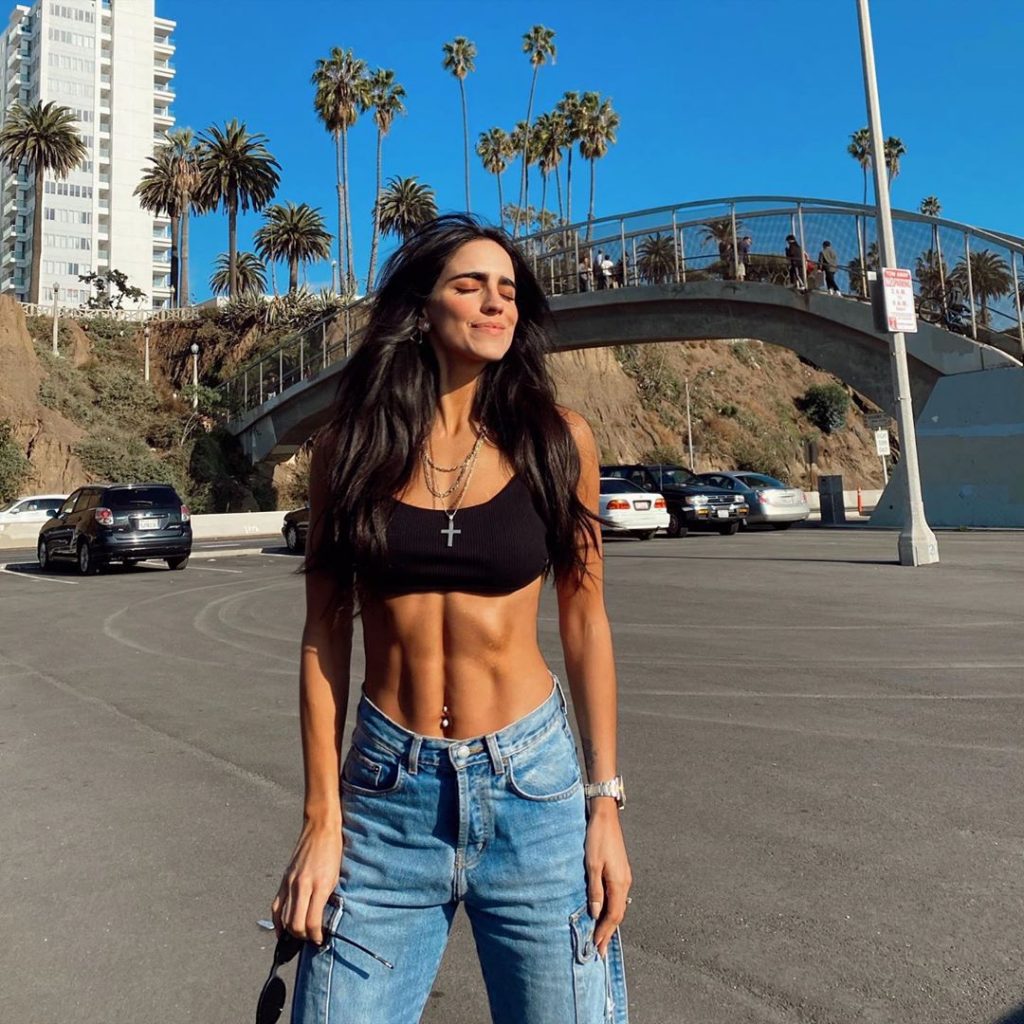 Rise to Prominence
In 2015, Barbara made an appearance in the TV series "Asi En El Barrio Como En El Cielo", as Lucia Fernanda 'Lucyfer' Mercado vda. D Ferrara, while also securing her first recurring role as Ana in the soap opera "El Torito". She featured in 15 episodes of the popular TV series before she was selected for the role of her life, the part of Rosario Tijeras in the daytime soap opera of the same name. She starred in 197 episodes across three seasons, on the way to becoming a world-known star.
While working on the series, Barbara made a number of other appearances that only helped to further boost her popularity – she was Monica in the film "Consciencia" (2018), starring next to Ruben Zamora and Carla Nieto, then starred as Miranda in the comedy film "Ni Tu Ni Yo" in the same year, with such stars as Mauricio Arguelles and Cesar Rodriguez. Furthermore, Barbara starred as Alicia in the film "Loca Por El Trabajo", alongside Adriana Barraza and Marianna Burelli.
Feliz Cumpleaños a la guapisima actrizBárbara de RegilBorn: Mexicowikipedia.org/wiki/Bárbara_de_Regilimdb.com/name/nm4728914✫ Instagram.com/barbaraderegil ✫ Twitter.com/barbaraderegil ✫#TOPoftheTOPS

Posted by TOP of the TOPS on Sunday, June 6, 2021
Barbara has continued her career rather successfully, making an appearance in the film "Rebelion de Los Godinez" (2020), and is set to star in the comedy film "MexZombies" with Inaki Godoy and Sara Maldonado, which is currently in post-production. Furthermore, she is set to make her debut in an English-language film, the action-thriller "Blackout", starring Josh Duhamel, Abbie Cornish and Nick Nolte.
Thanks to her rising popularity, Barbara has guest-appeared in a few notable variety shows on Mexican television, including "Noche con Platanito" back in 2017 and most recently in the show "MasterChef Mexico", among numerous other shows.
Personal Life, Dating, Husband, Children
When it comes to her personal life, Barbara is a mother to a daughter named Mar Alexa de Regil, born when she was just 16 years old from a relationship when she was in high school. The father of her daughter left both of them soon after the birth, and started a relationship with one of Barbara's friends. She gave her own last name to her daughter, and has never again spoken about the child's father.
Since 2017, she has been married to Fernando Schoenwald, an attorney and real estate developer.
Barbara de Regil Net Worth
As of mid- 2021, Barbara de Regil's net worth has been estimated to be around $300,000, earned through her successful career as an actress and television personality, which has been active since 2009.
Appearance and Vital Statistics
The actress has black hair and brown eyes. She stands at a height of 5ft 6ins (1.68m), while she weighs approximately 121lbs (55kgs), and her vital statistics are 35-22-35, bra size 40B.
Hobbies and Interests
Barbara spends a lot of time in the gym, and has recently displayed her set of abs; she has been fully focused on her nutrition and workout.
She has stated that she doesn't eat sugar, but on the other hand eats a lot of proteins in the form of meat. Though she maintains a strict diet regime, she has also said that she sometimes makes an exception for her two favorite dishes, pizza, and ice cream as a dessert.  She is fascinated by food and different cuisines, and if she hadn't become an actress, she would be a chef.
Her daughter Mar is now an accomplished model, and an Instagram star with around three million followers, and a number of brands behind her name. Barbara herself is also an Instagram model, and has millions of followers on her Instagram profile, which she has used to launch her modeling career. She also loves to travel and has flaunted her adventures to various destinations across the world.