• Real name is Candace, born in Sacramento, California USA in 1997
• Launched YouTube channel 'CookieSwirlC' in 2013 which has over 15.8 million subscribers and 16 billion views
• Also runs two other YouTube channels 'HoneyheartsC' and 'Sugar8Cupcake'
• Popular for toy and Roblox videos, philanthropy and animal welfare activism
• Net worth estimated at over $25 million
What is CookieSwirlC's real name?
Her real name is Candace – surname unknown – born in Sacramento, California USA on 14 March 1997 – her zodiac sign is Pisces, and she holds American nationality. She's a YouTuber and a social media star under her pseudonym CookieSwirlC, who's most likely known best for her eponymous YouTube channel, which she launched on 3 November 2013. It's today subscribed to by over 15.8 million people, and numbers more than 16 billion views of all her videos combined. She's mostly focused on playing Roblox, as well as creating new games on the platform, while CookieSwirlC also likes to show off her toys from video games and animated movies, such as from "Frozen", "My Little Pony" and "Barbie".
Early life and education
CookieSwirlC was raised in Sacramento alongside her brothers and sisters, who she prefers to keep away from the media's attention, thus nearly nothing about them is known, except that one of her sisters is named Melody. Their parents also prefer to be left out of media.
CookieSwirlC grew up playing with toys in her bedroom, and spent most of her time alone, which is apparently what persuaded her to launch her first channel "HoneyHeartsC", onto which she mostly uploaded videos which featured her playing with her toy horses.
CookieSwirlC attended a local high school, and was interested in numerous activities during those four years. She practiced acting with her school's drama club, played volleyball and soccer, and was also into creative writing.
Upon matriculating in 2015, she didn't pursue a college degree, but focused on her career on the internet.
Most popular YouTube videos
CookieSwirlC's known best for her Roblox and toy videos, and we're going to mention three of her most popular videos, which have helped her attract many subscribers.
Her #1 video "Mermaid Part 2" has been viewed more than 134 million times, and features four toy friends Adora, Alex, turtle Purple and Mermaid Ashely, as they're hanging out.
CookieSwirlC's second most popular video "My Grandma ! Roblox Obby Cookie Swirl C" has been seen close to 110 million times, and shows her playing Roblox.
Her third most popular video "LOL Surprise Big & Lil Sisters School Day Morning Time Routine – Eat Breakfast, Brush Teeth" has also been watched close to 110 million times, and features her playing with her toys.
CookieSwirlC's other two YouTube channels
CookieSwirlC actually launched her first YouTube channel "HoneyheartsC" on 4 August 2007, and it's today subscribed to by more than 1.8 million people, and numbers over 1.1 billion views of all her videos combined. These mostly feature horses, whether it's her toy horses, or those from the video game Roblox. The channel's most popular video "Giant Rainbow Dash Hairstyle Hair Cut Makeover MLP Video" has been watched over 41 million times since 14 September 2017.
Her third channel "Sugar8Cupcake" was launched on 15 June 2014, and it's today subscribed to by more than 300,000 people, and numbers over 85 million views of all her videos combined. This is CookieSwirlC's gaming channel, while she mostly uploads "Sims 4" gameplays. This channel's most popular video "Baby Boy or Girl ? ! Fairy Family SIMS 4 Game Let's Play Video Part 33" has been seen over five million times since 2 April 2018.
Social media star
CookieSwirlC is followed by close to 400,000 people on Instagram, and has uploaded more than 240 pictures, mostly featuring her toys.
She launched her Twitter account in April 2014, and it's today followed by close to 20,000 people, while CookieSwirlC has tweeted over 4,000 times. She has a Facebook page as well, followed by more than 10,000 people.
CookieSwirlC isn't a big fan of TikTok, but has launched her account recently, because her fans wanted her to use the platform. She's uploaded a single video, and has over 100 followers.
Love life and relationships
CookieSwirlC doesn't like to talk about her love life, and thus hasn't shared the details of any boys (or girls) whom she has perhaps been with. There are still rumors circulating the internet concerning her sexual orientation, and the people whom she has hooked up with.
Many of her fans believe her to be a lesbian, because she hasn't been seen spending time with any boys, while some have apparently seen her with her female friends. A fan has even claimed to have seen CookieSwirlC kissing a girl who could perhaps be her girlfriend, but this hasn't been confirmed, nor has CookieSwirlC commented on it.
There are also those who think that she has been in several relationships with boys, but that she simply prefers to keep her love life away from the media's attention. It's also believed by some that she's today dating a non-celebrity boy, but this hasn't been confirmed either.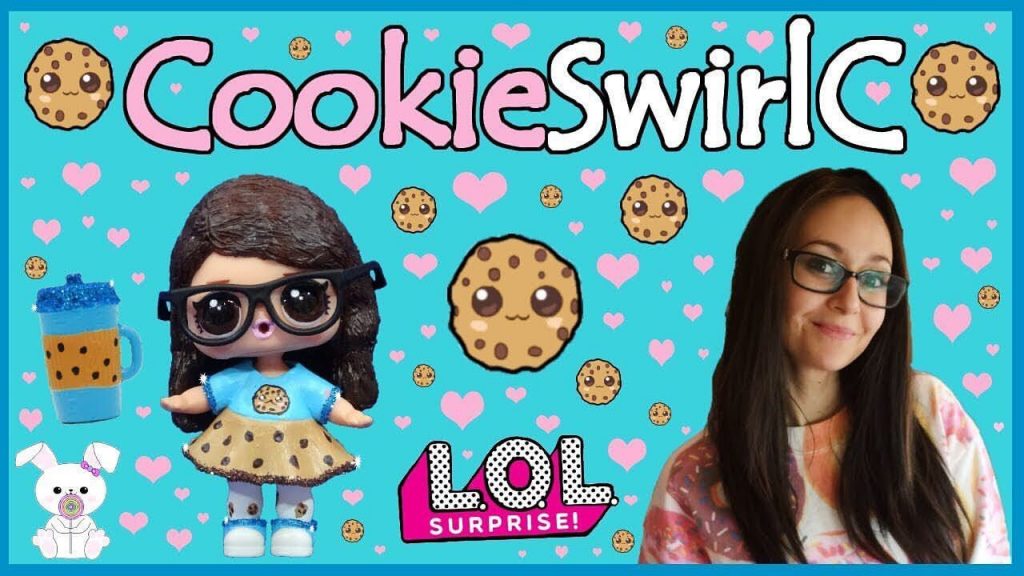 As of June 2021, CookieSwirlC seems to be single, hasn't married and doesn't have children.
Hobbies and other interests
CookieSwirlC's a huge love of animals, and although she's said that she loves all animals, it still seems as horses are her favorites. She has four pet horses, a pet cat and two pet dogs, as well as several fish.
She's a philanthropist, and has donated money to numerous charity organizations and animal shelters, such as A Place to Bark, Happy Tails Pet Sanctuary and WEAVE.
CookieSwirlC likes to write, and has shared a couple of her stories with her friends. She also enjoys being a storyteller.
In her spare time, which is usually late at night, she likes to watch movies starring her favorite actor and actress, Jim Carrey and Kate Winslet, such as "The Eternal Sunshine of the Spotless Mind", "Bruce Almighty" and "Titanic".
CookieSwirlC is physically quite active, and has a couple of training sessions at the gym each week.
Her favorite food is cookies.
Age, height and net worth
CookieSwirlC's age is 24. She has long brown hair and brown eyes, her height is 5ft 2ins (1.62m) and she weighs around 118lbs (54kgs).
As of June 2021, her net worth has been estimated at over $25 million.