• Johnny Bananas is an American television personality and actor.
• He was born Johnny Devenanzio on June 22, 1982 in Santa Monica, California.
• He rose to fame on MTV's "The Real World" and spin-off "The Challenge" (2006-2020).
• He's been involved in controversies, feuds, and lawsuits.
• He has an estimated net worth of $1 million.
Johnny Bananas is an American television personality and actor, who has taken over the world by appearing in the reality TV show "The Real World" (2006), and his subsequent appearance in its spin-off reality TV show "The Challenge" (2006-2020), in addition to other accomplishments during his career.
Early Life, Parents, Siblings, Education
Born Johnny Devenanzio on 22 June 1982, in Santa Monica, California USA, he is the son of army veteran Regis Devenanzio and his wife Laura Avery, a stay-at-home mom who spent her days raising Johnny and his sister, Hillary Rose.
American by nationality, this MTV star was mediocre in high school which hindered his chances of enrolling in a top-level college. After high school matriculation, the family moved to Long Island and he enrolled at Nassau Community College. He was a good student, and after a couple of semesters there he eventually enrolled at Pennsylvania State University, where he majored in economics. His father's wish for him was to follow in his army footsteps, or become a lawyer, however, Johnny chose a completely different career.
During his years at Penn State, he earned the nickname 'Bananas', which stuck to the present day; apparently, his pranks at the university were so crazy that they earned him the nickname.
Career Beginnings
He learned about MTV's show "The Real World" through a girl he had a crush on; during one of their dates, they watched television, and after an episode of "The Real World", he became rather interested in the entire concept of the show, and auditioned alongside a number of other contestants, and subsequently his first appearance on television was in 2006, in that reality TV show "The Real World". The second he was introduced to the public he became a sensation, and featured in 26 episodes, during which he showcased his skills in plenty of different challenges. His character charisma also helped him out of some situations, but also got him into a lot of trouble, particularly with Paula Walnuts as the two got into verbal fights.
Nevertheless, thanks to his initial success, he was recruited for the spin-off show "The Challenge", making his first appearance the same year.
Rise to Stardom
In his first feature in "The Challenge", he was eliminated at the very beginning; however, he returned for the following season, and since then has participated in a total of 20 seasons of the eponymous reality TV show. After a bad start, he went on to win seven titles and earn a significant sum of money. Thanks to his accomplishments, Johnny became one of the main MTV stars, and participated in several other TV shows, including in another spin-off "The Challenge: Champs vs. Stars" (2017-2018), and also as a special co-host for the show "Ex on the Beach" (2018).
Furthermore, he was a contestant in the show "Worst Cooks in America" (2020). Currently, Johnny Bananas is the host of the reality TV show "Celebrity Sleepover" (2021), in which he interviews a variety of celebrities from the coziness of his own room.
Acting Career
In addition to the success he achieved in reality TV shows, Johnny has also dabbled as an actor, and has made a couple of notable appearances. He was Rex Flex in the award-winning comedy film "The Head Thieves", and also appeared in the comedy film "Jay and Silent Bob Reboot" (2019). Most recently, he could be seen in the comedy film "Reboot Camp" (2020).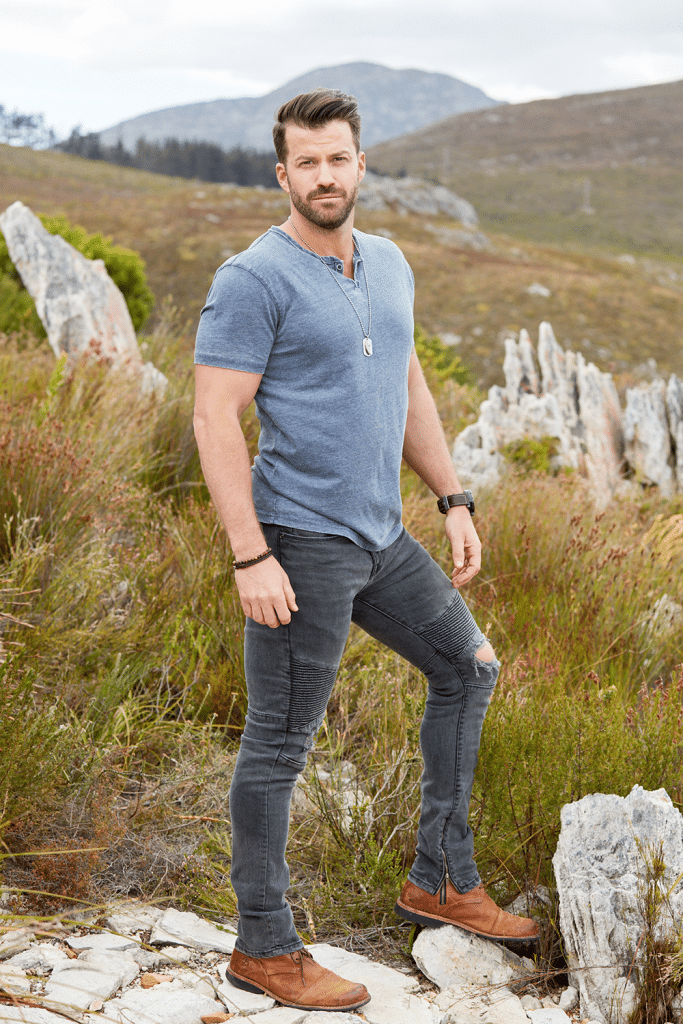 Personal Life, Dating, Girlfriend?
Johnny is known for several high-profile relationships – his relationship with Hannah Teter, an American snowboarder and Olympic gold medalist, which lasted from 2012 to 2017 is his first known long-lasting romance. Moreover, he's been linked to several other celebrities, including Trisha Cummings, Camila Nakagawa, Natalie Negrotti and others, though these were just short-term flings.
Johnny Bananas is currently dating reality TV star Morgan Willet; the two met on the show "The Challenge" when they were teamed up in one of the seasons. Unfortunately, their tenure in the show ended abruptly, but their relationship became more intense.
They went on a world tour for two weeks, during which they became a couple. However, after a year they broke up, but reunited in 2018 in the show "Ex on the Beach".
Rumors, Controversy, Scandals
Since he has come out of the shadows, Johnny has been involved in a few scandals – he's known to get into an altercation with other contestants, quite easily, but also was a part of a drunken bar fight while in the Czech Republic.
Furthermore, he has also been involved in a talk-about controversy, when he didn't share the money with his partner on "The Challenge", during which he reached the finals, just ahead of Sarah, and took the whole pot of money, not sharing a cent with the other finalist.
Alright Spring… Do your thing 🌞 https://t.co/ui5tfuinTu pic.twitter.com/D7XUoffdeS

— Johnny Bananas (@johnnybananas) May 15, 2021
They had a history, since Sarah didn't split the money with him a few seasons back, and so he returned the favor.
Lawsuit against HBO
Back in 2011, this MTV star sued HBO for creating the character under the name Johnny Bananas in the show "Entourage". The claims were vague from the very beginning, and according to many, the entire lawsuit was doomed. He claimed privacy right violation and defamation, emotional stress and others against Time Warner and show's creator Doug Ellin. However, the judge dismissed the lawsuit.
Johnny Bananas Net Worth
As of early 2021, Johnny Bananas' net worth is estimated to be around $1 million, while he's earned a total sum of $684,270 from his wins in "The Challenge". He also runs a website, through which he sells his own merchandise including t-shirts, hoodies and other items, which have also contributed to his wealth.
Appearance and Vital Statistics
Johnny Bananas has black hair and brown eyes. He stands at a height of 5ft 10ins (1.77m), while he weighs approximately 203lbs (92kgs). His vital statistics are currently unknown, but he has an athletic build.