• Kate Mulvany is an Australian actress, award-winning screenplay writer and dramaturg.
• She was born in Geraldton, Western Australia, with Wilm's Tumor (Renal Cancer).
• She attended Curtin University and graduated with a Bachelor's degree in Arts.
• She has been praised for her work in theatre, movies, and on television and has been nominated in various categories over 26 times, winning 17 awards throughout her career.
• She is an advocate for MiVAC, an organization that seeks to clear landmines and provide support for those affected by the Vietnam War.
Kate Mulvany is an Australian actress, an award-winning screenplay writer, and dramaturg. She has been praised for her work in theatre, movies, and on television. She's best known for her roles in "The Hunters", "The Great Gatsby" and in "The Final Winter".
Early life, family, educational background
Kate Mulvany was born on 24 February 1977 in Geraldton, Western Australia. She is the first child of her parents Glenys, a school teacher, and Danny Mulvany, a Vietnam War veteran and an amateur cray fisherman. Danny is of English-Irish descent, and had come to Australia from Ireland to escape the hard times back home. What he had not anticipated was that Australia would require him to go to war through national service. It was the process he hated, and the one that would make his life very difficult in the future. Kate's sister Tegan is an actor and improviser.
At the age of three, Kate was diagnosed with Wilm's Tumor (Renal Cancer). She was most likely born with it, but there were no signs until later in her development, and was later proven that her cancer came from her dad's exposure to radioactive materials in the war. She's spent a huge portion of her early childhood in and out of a hospital, which at the very least is boring and scary for anyone, let alone for a small child. Inspired by the boredom and a need for escapism, her parents would entertain her with stories. They would bring her various toys of which Kate's favorite were The Muppets. This proved to be the seed that would grow and make Kate's talent blossom into her life's work later on. After a long treatment, Kate went into remission when she was ten years old, and she could finally focus on all of the things she loved to do. Aside from her sickness, Kate describes her childhood as "blissful".
During her school years, Kate loved literature and theatre. In high school, she started acting and writing in the school theatre department, inspired and encouraged by her teacher Donna Kerr. For a school assignment, Kate chose to write her monologue entitled "Rosemary Lamb", about a woman who cooked and ate her husband's mistress. Upon matriculating, she enrolled at Curtin University in Perth, and in 1997 graduated with a Bachelor's degree in Arts.
Career
Theatre
Kate started her career in the theatre, both as a writer and an actor, joining the Naked Theatre Company and appearing in the 1998 production of "Killer Joe". Kate's work as an actor, playwright, and director in theatre would be enough to fill someone's whole career; some of Kate's most prominent theatre works include playing Lady Macbeth in Shakespeare's tragedy.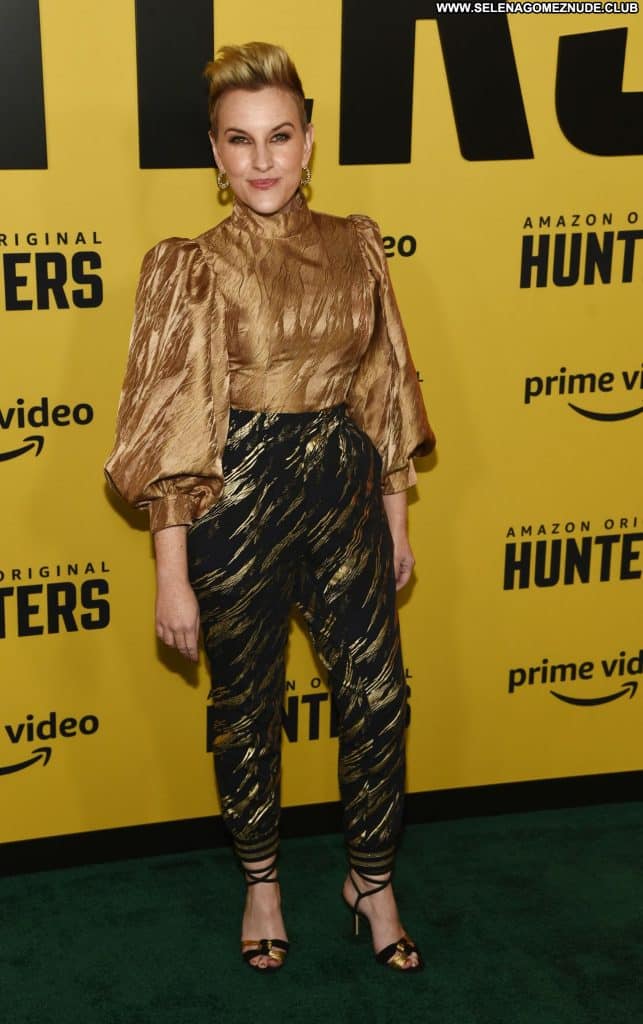 She revealed her spinal deformity due to cancer while playing the role of Richard III.
Kate's adaptation "Jasper Johnes" (originally by Craig Silvey) was played throughout the years in nearly every big theatre in Australia. In 2018 Kate produced an adaptation of "The Harp in the South" (originally by Ruth Park), and the reviews were fantastic. In 2019 she did another adaptation, this time it was the play "Mary Stuart" (originally by Johann Christoph Friedrich von Schiller), described by some as "dazzling and different", and for others it was "the feminist reimagining of a classic."
Screen
Kate made her screen debut in 2000, appearing in the TV show "All Saints" portraying the character of Heyley Mcmasters.
She continued doing theatre productions, and wouldn't appear on the screen again until 2007, when she had the role of Kate in the drama "The Last Winter". For the next six years Kate, made several minor appearances in TV series such as Maggie in "Chandon Pictures", and short films "Into My Arms" as Anna, and in the "Scratch" as the Veterinarian.
In 2013 Kate had her first major role in a big Hollywood movie, portraying the character of Mrs Mckee in "The Great Gatsby". More TV roles followed, such as Lauren McIntyre in the mystery drama "Winter", and Ronnie in the "Secret City". Her most recent work includes playing Frankie Johnes in the mini-series "Lambs of God", and Sister Harriett in Amazon's hit show "Hunters", acting opposite to Al Pacino, of whom she said that he's the best and most hard-working actor she's ever worked with.
Awards
Kate has been praised for her work and nominated in various categories over 26 times, winning 17 awards throughout her career.
In 2002 she won her first award, the Write Now! Playwright Competition and for her work on "Blood & Bone".
In 2004 Kate won the Phillip Parsons Young Playwrights Award for her autobiographical screenplay "The Seed".
In 2017 she was awarded an Honorary Doctorate of Letters by her Alma Mater, Curtin University for her contribution to the arts.
In 2018 she won two awards by the Sydney Theatre Awards for her adaptation of "The Harp in the South", the first for the Best Mainstage Production, and the second was for The Best Australian Work.
In 2019 she was awarded The Best Female Performer for her role in "Richard III" by the Green Room Awards.
Personal life, partners, husband
Kate has been quite open about her personal life, both as a child and as an adult. She has spoken openly about dealing with the death of her previous partner Mark Priestly. They had been in a long-term relationship, but it ended when Mark, who had dealt with depression and bipolar disorder, took his own life on 27 August 2008 by jumping from a hotel window. It was a horrifying blow to her, but she managed to pull through it.
Years later she started dating, and eventually married actor Hamish Michael on 7 July 2015. The couple has appeared in the podcast "The Saturday Quiz".
The couple don't have children, as Kate has always been advised by doctors to avoid pregnancies, as they could be fatal to her and the potential baby.
Hamish Michael
Hamish Michael is an Australian actor and composer, best known for TV series "Janet King", "Rosehaven" and "Crownies". He was born on 18 March 1980, in Melbourne, Victoria Australia. He was educated at St. Brendan-Shaw College.
He and Kate had been friends for quite a few years before they became romantically involved.
Hobbies, favorite things, and interesting facts
She likes to think of herself as a professional storyteller.
She was ordained with The Order of Australia, given to Australian citizens for acts of meritorious service.
Due to her personal experiences and her father's life in the army, Kate has become a passionate advocate for MiVAC (Mines, Victims, and Clearance), an organization that seeks to clear landmines and provide support for those who were affected by the Vietnam War.
Kate adores animals, and has two pet cats.
Appearance, clothing style
Kate is approximately 5ft 2ins (158 cm) tall and weighs about 110lbs (55 kg). Her most prominent physical features are her blond hair, blue eyes, and a long face with high cheekbones.
Net worth and salary
Though Kate's annual salary is hard to approximate, her net worth is estimated to be about $500,000.