• Leonor Varela is a Chilean actress and model.
• She is 48 years old, and holds Chilean nationality with a diverse ethnic background.
• Leonor has had various successful roles in various films and TV shows such as "Blade II" and "Dallas".
• She is married to Argentinian producer, actor and writer Lukas Akoskin and has two children.
• In her free time, she enjoys yoga, writing, travelling, and advocating for the protection of marine life.
Who is Leonor Varela?
Leonor Magdalena Varela Palma is an actress and model, who rose to fame for her title role as Cleopatra in the 1999 mini-series. Additionally, she gained recognition appearing in the supernatural movie entitled "Blade II".
Leonor was born under the Zodiac sign Capricorn on 29 December 1972, in Santiago, Chile. As of mid-2021, she's 48 years old, and holds Chilean nationality. Leonor's ethnic background is quite diverse, a mix of French, Hungarian and Syrian descent. She is fluent in four languages, French, Spanish, English and Italian. Leonor is currently residing with her husband and daughter in L.A.
Early Life and Family
Leonor was born to Leonor-Palma Keller and Francisco Varela Garcia. Her mother was a massage therapist, while her father was a cognitive neuroscientist, biologist, and philosopher, best known for his contribution in the field of biology- the concept of autopoiesis.
He also co-founded the Mind and Life Institute, the non-profit organization that promotes the discourse between science and Buddhism. Francisco died in 2001in Paris from Hepatitis C. Leonor has a sister named Alejandra, and two brothers, Javier and Gabriel.
One year after Leonor's birth, her family fled Chile due to the 1973 military coup d'etat. After bouncing from Costa Rica, the U.S., and finally, France, her parents returned to Chile, while Leonor stayed in Paris, laterr saying: "When we arrived in Paris as a family, the young adolescent that I was then decided that this would be my home. I finished all my basic education in French public school, and I soaked up the art that floods the city of lights by practicing dance and modeling." After matriculating from high school, she enrolled at the Niels Arestrup Theater School to study acting and drama, while simultaneously attending Paris Diderot University to study history.
After passing a selective entry process, she stayed at Conservatoire National Supérieur de Musique et de Danse de Paris. However, she has always led a nomadic life, and this time her profession as an actress would take her on another journey across the world.
Career
Leonor kicked off her career in 1995, performing with talented co-stars and directors in various French movies and TV series, including "Le Ciel est à nous", "Bouge", and "Extrême Limite". In 1997, she landed the role of the main character named Pola Santa Maria in the Chilean soap opera entitled "Tic Tac", which played a pivotal role in the development of her career as it additionally brought fame and recognition. During the same year, she appeared in the TV film entitled "Inca de Oro", and the TV series "13th Rider" followed by first her role in an American movie – "The Man in the Iron Mask" – alongside Leonardo DiCaprio and John Malkovich.
Para Nestor ❤️❤️ Feliz 80 años!! https://t.co/eX3HgfNzT2 pic.twitter.com/zDguzZ7L2M

— Leonor Varela (@Leonorvarela) September 30, 2020
After appearing as Anette in the TV movie "Jeremiah", she landed one of her most prominent roles as Cleopatra in the miniseries. Slowly gaining recognition and fame on the American market, she then landed the role of Marta in the 2001 action spy movie "The Tailor in Panama", opposite Pierce Brosnan and Geoffrey Rush. During the same year, she also appeared in the American western "Texas Rangers", starring Ashton Kutcher and James Van Der Beek.
In 2002 she portrayed the vampire princess named Nyssa Damaskinos in Guillermo Del Torro's sequel to the first film, entitled "Blade II". Despite receiving criticism for the lack of development of its characters and the played-out script, the movie was a huge box office success, following the path of the first installment of the Blade film series.
In 2003, she appeared in the French comedy/crime movie entitled "Ruby and Quentin!" alongside Jean Reno and Gerard Depardieu, then began scoring more roles in American sitcoms and TV shows, including "Arrested Development", "Stargate Atlantis" and "E-Ring". After appearing in the Salvadoran movie entitled "Voces Innocentes", she joined the cast of the movie "American", starring Joshua Jackson.  In 2006 she appeared in the adventure fantasy "The Curse of King Tut's Tomb", followed by her roles in "Goal II: Living the Dream", and "Where God Left His Shoes", her performance in the latter movie garnering Leonor the Imagen Award in the category for the Best Supporting Actress.
In 2008 she starred in the movies "Sleep Dealer", "Hindsight", and "All-Inclusive", and the following year she appeared in the sports drama "Balls Out: Gary the Tennis Coach" and action movie "Wrong Turn At Tahoe".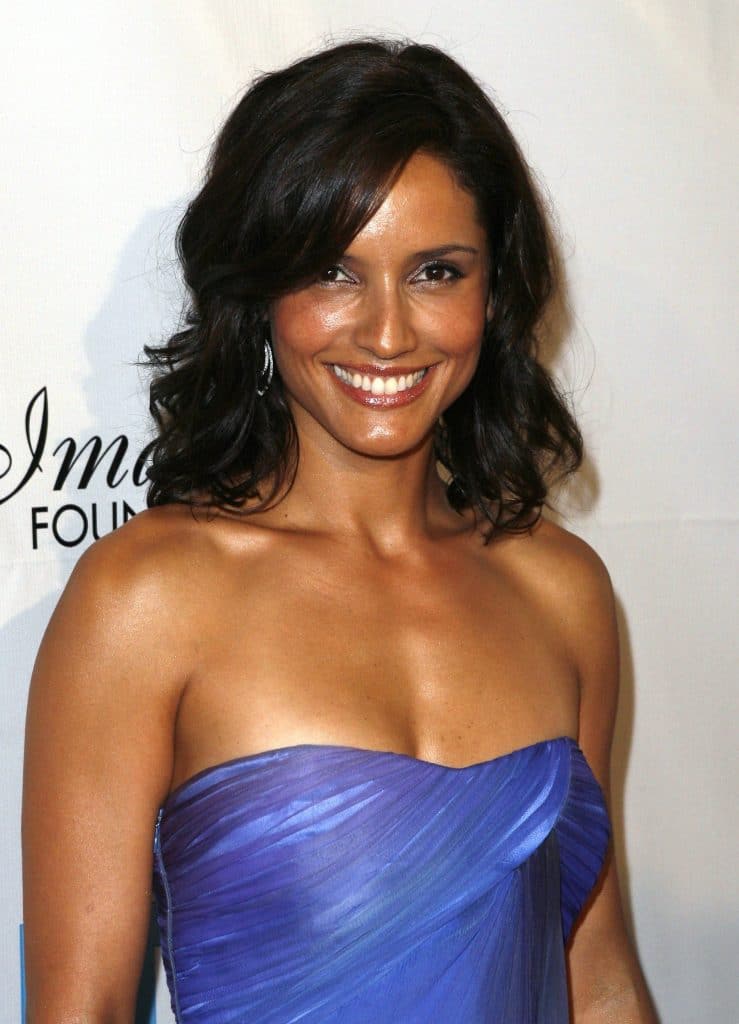 In 2010, she returned to her home country and shot the soap opera "Ferzos", as the recurring character Laura Palma. Additionally, she appeared in the movie "Monsterwolf", and scored the role of Maria Gallego in the TV series "Human Target".
In 2012 she joined the cast of the renewed hit soap opera "Dallas", which ran for three seasons, receiving positive reviews. The following year she appeared in the supernatural movie "Odd Thomas", and the popular TV series "Agents of S.H.I.E.L.D". After landing roles in "Deseo" and "A Fine Step", she was cast in the drama movie "Ride", and crime-drama thriller "Captive."
In 2015 she appeared in the TV movie entitled "Murder in Mexico: The Bruce Beresford-Redman Story", and the romantic comedy movie "All I Wish", opposite Sharon Stone and Tony Goldwyn.
Her latest roles were in 2018, in the movie "Saving Flora" and the prehistoric adventure film entitled "Alpha", the latter gaining quite a success receiving critical acclaim, and scoring at the box office. Leonor also had a minor role in the TV series "Lethal Weapon".
Personal Life
In 1999 Leonor dated and became engaged to Billy Zane, her co-star from the "Cleopatra" miniseries. However, after a year they broke off the engagement for unknown reasons. Reportedly, she then began dating actor Matt Shultze, but this relationship also ended after a year. In 2007 rumors circulated about her romance with fellow actor Eric Balfour, but after three years they ended their relationship.
In 2011, Leonor began dating Lukas Akoskin, and in 2012 they welcomed their first child together, a son named Matteo. On 15 April 2013, the couple tied the knot, and two years later their daughter named Luna Mae arrived.
Unfortunately, their son was diagnosed with a very rare and untreatable disease, Aicardi–Goutières syndrome (AGS) or leukodystrophy. Leonor later said: 'My priorities and those of my husband Lucas changed radically during the almost six years that we had him with us. Caring for him, loving him, and losing him profoundly transformed me." This colossal challenge also prompted her to write her first book, entitled "To Heaven and Back, My Path With Matteo", in which she discusses her intrinsic battle with herself, and her son's disease. The book also serves as an indelible record of a mother's love and sacrifice, which opened her eyes to one of her newest vocations – writing. Leonor said:" But at the same time, there was a purpose in my writing. To make a memory of the immeasurable, of the certainty that nobody can take away our loved ones that they live inside us. That death is a veil, but our souls, who we are in essence, remain united."
After the tiring battle with the degenerative disease, Matteo died in November 2018, at the age of five.
Briefly about Lukas Akoskin
Lucas Akoskin is an Argentinian producer, actor and writer, who has been in the movie industry since 1995. At the beginning of his career he mainly worked on Argentinian movies and shows, then in 2001 he moved to New York. and wrote his comedy movie debut called "The Doorman". However, the movie wasn't positively received, gaining criticism for its shallow humor and awful acting. The producer didn't let this failed project derail him from his dream of making it in Hollywood, and he soon began working with Terra Networks, and produced the short movie, entitled "Terra Shorts", which critical success and popularity.
He's since worked on various projects, producing broadcasted sports events and TV shows. He additionally worked with Harvey Weinstein, and co-founded The Constantini Latin American Film Fund. His most notable and credited producing endeavors include movies "La Mujer de Hielo", "Nightingale", "On the Milky Road", and "Captive".
Would you like to know her net worth?
Various sources estimated thT Leonor's net worth is close to $5million, earned through her three-decade-long career. She has appeared in various successful movies and blockbusters such as "The Man with the Iron Mask", which grossed 183 million, "Blade II", which grossed $155 million, and "Alpha", which grossed nearly $100 million.
Physical stats and Hobbies
Leonor is 5ft 6ins (169) tall, weighs around 120lbs (55kgs), and her vital statistics are 32-28-34. Her natural hair is dark brown, further adorned with brown eyes. In her free time, she likes to do yoga, write, and travel. Leonor is a vegetarian and a very avid and active advocate for the protection of marine life and the welfare of whales. She is a member of the non-profit organization entitled "Save the Whales Again" and many others, including Global Green USA, WWF (World Wide Fund for Nature), Centro Ballena Azúl (Chile).
As she feels a strong connection to her Chilean roots, it prompted her to be the voice supporting the protection of the sea off Chile.
Leonor said: "Perhaps the fact of having been exposed to so many beauties of this world caused in me the need to take care of our ocean and our land. That's why I was very active in generating awareness of the need to improve the laws for the protection of cretaceans and marine parks."
In addition to her various occupations and hobbies, she is also a fitness freak, as she likes to work out, run and ride horses.
Leonor is a great animal lover – they have an apricot Poodle named Don Vito.
Lenor is very active on social media; her Instagram account numbers over 900,000 followers, while on Twitter, she has over 400,000 fans. She usually posts photos from her travels, family gatherings, and of her daughter. Leonor also uses Instagram to post pictures of her son as a way to keep the memory of him alive, one of the captions read:" My sweet boy, I know you are happy. It is a sweet balm to know; one day we''ll all be in heaven together."