Louis Garrel:
• French actor and filmmaker known for roles in "The Dreamers" and "A Faithful Man"
• Son of French director and cinematographer Philippe Garrel and ex-wife Brigitte Sy
• Sister, Esther Garrel, is also an actress
• Started career at 6 years old and achieved fame with "The Dreamers" in 2003
• Married to actress Laetitia Casta with whom he has a stepson and adopted son; estimated net worth of $10 million
Who is Louis Garrel?
Louis Garrel is a French actor and filmmaker, who achieved fame by starring in "The Dreamers" in 2003, and most recently as Abel in the film "A Faithful Man", among numerous other roles that he has secured so far in his career.
Louis Garrel Wiki: Early Life, Parents, and Education
Louis Garrel was born on 14 June 1983 under the Gemini zodiac sign, in Paris, France. He is the son of the French director and cinematographer Philippe Garrel, and his now ex-wife Brigitte Sy. Louis has a sister, Esther Garrel, who is also an actress, best known to the world for her roles in the films "17 Girls" (2011), and "Call Me by Your Name" (2017). Louis obtained his degree from Conservatoire de Paris.
🌸🌹 çok teşekkür ederim🌹🌸 https://t.co/EAy1I9c6JZ

— Louisgarrel officiel (@garrel_louis) June 14, 2020
Career Beginnings
Louis' career started when he was just six, as he appeared in the drama film "Les Baisers de Secours". 18 years later, after his education, Louis returned to acting with a role in the film "Ceci Est mon Corps", starring with Jane Birkin and Elisabeth Depardieu.
Rise to Prominence
Louis became an instant star when he was cast in Bernardo Bertolucci's romantic-drama film "The Dreamers", in which he starred with Michael Pitt and Eva Green. The film is even today a sub-culture hit and often talked about – Louis remains best remembered as Theo in the film.
He continued his career rather successfully, first by appearing in "Ma Mere" in 2004, then starred in the award-winning romantic drama film "Les Amants Reguliers", with Clotilde Hesme and Julien Lucas. A new lead role in romantic drama followed, this time in "Les Chansons d'Amour" in 2007, written and directed by Christophe Honore. The same year, he co-starred in the comedy-drama film "Actrices", with Valeria Bruni Tedeschi and Noemie Lvovsky, while in 2008 he was the main star of the romantic drama film that his father directed, "La Frontiere de l'Aube".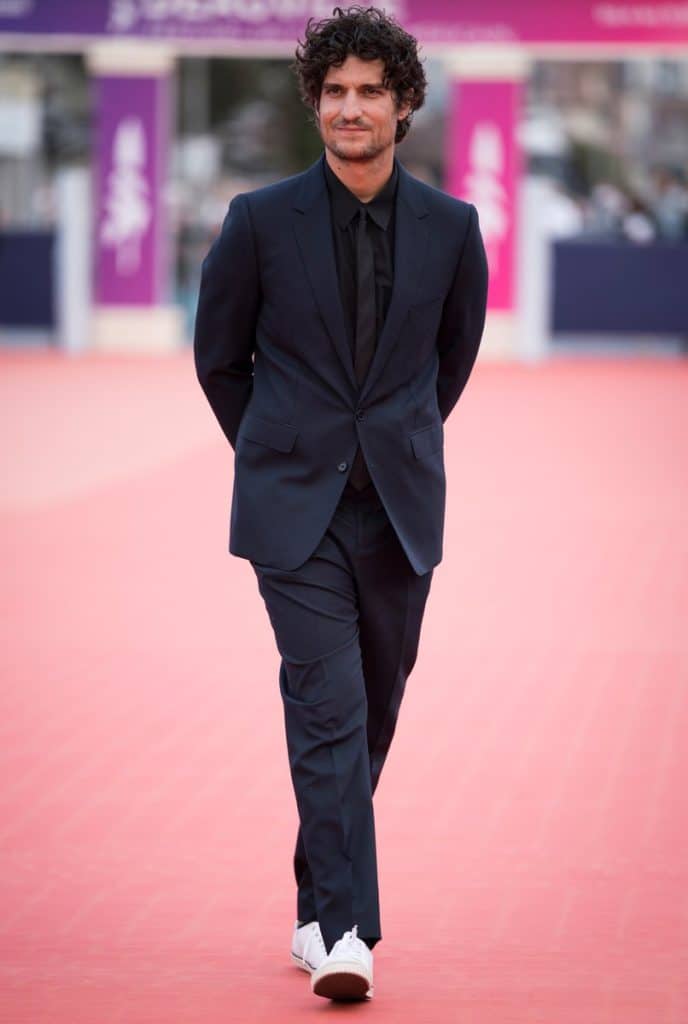 The same year, he starred in the comedy-drama film "La Belle Personne", alongside Lea Seydoux and Gregoire Leprince-Ringuet, and two years later co-starred in the drama film "Le Menage a Trois".
Continued Success
Louis started the next decade in the romantic drama film "Les Bien-Aimes", starring Catherine Deneuve, Ludivine Sagnier and Chiara Mastroianni, and then was once again a star in his father's film "Un Ete Brulant", alongside Monica Bellucci. In 2013 he starred with his ex-wife Valeria Bruni Tedeschi and Filippo Timi in "A Castle in Italy", while in 2014 he starred in the biopic about the famous fashion designer Saint Laurent, entitled "Saint Laurent", with Gaspard Ulliel and Jeremie Renier.
In 2015, Louis featured in a number of films, including the romantic drama "Mon Roi", with Vincent Cassel, Emmanuelle Bercot and himself in the lead roles, and also co-starred in the romantic comedy-drama film "Les Deux Amis".
"Mal de Pierres" (2016) was the next film in which he starred, with Marion Cotillard and Alex Brendemuhl, and the same year he featured in the English speaking film "Planetarium", with Natalie Portman as the lead star. Louis was the main star of the comedy-drama film "Les Fausses Confidences" with Isabelle Huppert and Bulle Ogier, and also played Jean-Luc Godard in the biopic about his life – "Godard Mon Amour".
In the historical drama "Un Peuple et Son Roi" (2018), Louis was Robespierre, while the same year he starred in the historical thriller-drama film "An Officer and a Spy", about French Captain Alfred Dreyfus and his wrongful conviction and sentence of life imprisonment on Devil's Island.
In recent years, Louis appeared in the Academy Award-winning film "Little Women" (2019), then starred in the drama film "ADN" (2020), and the same year made an appearance in Woody Allen's comedy film "Rifkin's Festival". Most recently, he starred in the romantic drama film "The Story of My Life", yet another English language-spoken film.
He is currently working on several projects, including the drama film "Mon Legionnaire", which is awaiting its release date, then he is set to portray the Shadow in the film "L'ombra di Caravaggio", and will also play Louis XIII in the film franchise "The Three Musketeers: Milady", and "The Three Musketeers: D'Artagnan", both of which are in pre-production.
Writer and Director
In addition to acting, Louis is also an accomplished filmmaker, making his debut in 2008 with the short film "Mes Copains". Two years later, another short film followed, "Petit Tailleur", and in 2011 he finished his third short film "Rule of Three".
His feature debut was the film "Les Deux Amis" in 2015, while in 2018 his second feature film was released, "L'Homme Fidele", while in 2021 Louis completed his third film "La Croisade".
Personal Life, Dating, Wife, Children
Louis was in a relationship with actress Valeria Bruni Tedeschi from 2007 to 2012. The two adopted a baby from Senegal, named Celine in 2009.
In 2015 he started dating actress Laetitia Casta, who is best known to the world as Julie Cote in the film "Arbitrage" (2012), and the two married in June 2017. He is now the stepfather of Laetitia's three children.
Net Worth
As of mid- 2021, Louis Garrel's net worth has been estimated at around $10 million, earned largely through his successful career as an actor, during which he has appeared in around 50 film and TV titles.
Appearance and Vital Statistics
This award-winning actor has dark brown hair and brown eyes. He stands at a height of 6ft 1in (1.83m), while he weighs approximately 175lbs (80kgs), with vital statistics of 38-32-12, and an athletic figure.
Louis Garrel's Wife, Laetitia Casta Short Bio
Laetitia Marie Laure Casta was born on 11 May 1978, in Pont-Audemer, Normandy, France, to Lie Blin and Dominique Casta. She is the second child in the family of three, with an older brother Jean-Baptiste, and younger sister Marie Ange.
Laetitia was discovered when she was just 15-years-old by photographer Frederic Cresseaus in Corsica. She's modeled for a number of prestigious brands since then, such as Tommy Hilfiger, Pepe Jeans, and others, while she has appeared on more than 100 magazine covers, including Harper's Bazaar, ELLE, Victoria Secret's Catalogs, and many others.
To speak of her acting career, Laetitia made her debut in 1999 as Falbala in the film "Asterix and Obelix vs. Caesar". Since then, she has made more than 30 film and TV appearances, starring in such films as "The Blue Bicycle" (2000), "Face" (2009), "Gainsborough: An Heroic Life" (2010), among others.
Laetitia Casta's net worth has been estimated at around $12 million, as of mid- 2021.