• Richard Rawlings and Aaron Kaufman founded Gas Monkey Garage in 2002
• Before Gas Monkey Garage they owned a printing company called Lincoln Press
• They've expanded the brand to include a YouTube channel, website, newsletter, restaurants, concerts and a drink brand
• Richard Rawlings was a speed record holder
• They've launched a philanthropic organization and had a Ferrari with an interesting story stolen
When Richard Rawlings and Aaron Kaufman founded Gas Monkey Garage in 2002, they couldn't have imagined how far it would lead them.
Granted, the fact that Discovery created the series "Fast N' Loud" around their business has been a great contributor to the fame it has achieved, but recognition their business has accomplished is well deserved. Nowadays their creations are praised by experts and desired by car collectors around the world.
What's behind their success though? It clearly takes a lot of dedication to achieve all of this, but do they have a secret? Let's discover the facts you don't know about Gas Monkey Garage.
Before Gas Monkey Garage There Was Lincoln Press:
People might think Gas Monkey Garage's owner Richard Rawlings has always been dedicated to the car-restoration business, but that's not exactly true.
Rawlings started his career as an entrepreneur in 1999, when he founded the printing company Lincoln Press in Texas. The business was set apart from other companies of the same field by offering a wide variety of services to its customers, such as marketing, packaging, printing of business forms, shirts and pocket folders.
The rapid success achieved by Lincoln in only a few years made it possible for Rawlings to pursue his passion for cars, leading him to co-found Gas Monkey Garage in 2002. It was then that Rawlings started offering incentives to Lincoln's customers through the raffling of luxurious cars and motorcycles, which were obviously modified by his co-owned garage.
Lincoln's out-of-the-mould actions attracted the attention of local media, which in 2004 reported that the company gifted a Lamborghini Gallardo to one of its customers as a prize for earning over $1 million in revenue.
Despite the many accomplishments, in late 2004 Rawlings sold the company for an unknown amount to focus entirely in Gas Monkey Garage. Lincoln Press is still active nowadays, though it mostly focuses on car prints.
There's More Than What You See On TV
Discovery's series "Fast N' Loud" had undeniably brought Gas Monkey Garage international recognition. However, years before appearing on TV, Rawlings and his team were already successful on their own, so it's no wonder some fans of the series want to see the real action inside Gas Monkey Garage, which mostly happens when TV cameras aren't around.
Not losing an opportunity to bring more attention to his beloved business, Rawlings wisely uses technology to create extra content for fans. It's for this reason that in 2012 Gas Monkey started its own YouTube channel, on which they regularly post exclusive videos of the shop's projects, including interviews and short clips showing the everyday life of its crew.
Besides this, people can also enter Gas Monkey Garage's website and click on the Live Cam button; this feature allows not only fans but also clients to watch the garage's activities in real time.
The website also has a free subscription newsletter, which keeps fans up-to-date with the garage's activities and events. If you're interested in meeting Gas Monkey's crew at a public meet, this is the tool for you.
It Inspired Rawlings To Open Various Restaurants
Gas Monkey Garage has undeniably achieved international fame, thus it's no surprise that Richard Rawlings has been expanding his business to other areas over the years.
In September 2013, he opened the restaurant Gas Monkey Bar N' Grill, which as its name makes clear, was an expansion of his modification-specialized car garage's brand-name.
Even if investing in the food market was risky, Rawlings' bar quickly gained local fame, and in early 2014 a second location was opened at Dallas – Fort Worth International Airport.
Although Rawlings had planned to open another location for his business outside Texas, in October that year he instead decided to open the concert house Gas Monkey Live. This venue was widely praised for its huge capacity and excellent sound equipment, and reached its peak in 2015 when the legendary hard-rock band Motley Crue chose it as a concert location.
In 2016 Richard continued investing in the food market by opening a new restaurant in Texas named Richard Rawlings' Garage, which became the first restaurant of the area. However, Rawlings' efforts to convert Gas Monkey into a company fell flat, as his venture businesses have gone downhill in recent years. In 2018 Richard Rawlings Garage closed, and in 2020 the same happened to Gas Monkey Live.
It Launched A Drink Brand
Although many might expect Rawlings to launch car-related products to continue expanding the once-growing Gas Monkey business chain, he is known for putting his money into other niches, and in 2019 he created the drink brand Gas Monkey Energy.
Though Rawlings' experience at selling drinks might not have been the greatest, investing in the carbonated drinks market seemed a good idea at the time, as by 2018 the channel sales at convenience stores for this steadily growing market in the US were over $8 billion.
So was Gas Monkey Energy a successful investment? Not likely. Although at its launch Rawlings told Food & Beverage Magazine that sales of the brand were better than expected, its initial success wasn't long-lasting, which led the company to file for voluntary bankruptcy in June 2020. In the report by the Dallas Business Journal, Gas Monkey Energy's assets were listed at $820,198 while having $1,916,115 of debt.
Though the brand's website is still active nowadays, it's unknown what will happen with it in the future.
Its Owner Richard Rawlings Was A Speed Record Holder
In 2007 Richard Rawlings participated in the Cannonball Run, in which he ran from New York to Los Angeles in 31 hours 59 minutes, breaking the previous time record set in 1979.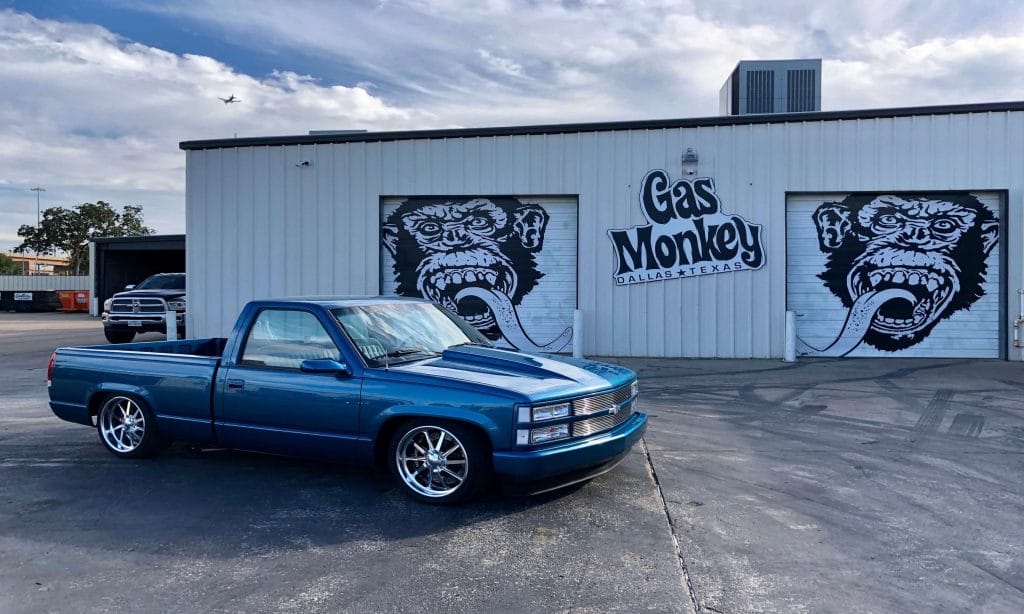 The car used by Rawlings and his co-pilot Dennis Collins in this speed run was a Ferrari 550, modified by Gas Garage Monkey. However, his achievement received mixed opinions, as some people accepted it while others considered his times didn't match up.
Despite the controversy, Rawlings' record was finally recognized, maintained for six years until Ed Bolian broke it in 2013. The following year Rawlings told Maxim he was going to get his record back, though to date he hasn't hasn't been able to do so.
Besides his achievement at the Cannonball Run challenge, Richard Rawlings has also been a notable runner in the international celebrity rally Gumball 3000. However, despite having reached the event's goal first on two occasions, he isn't an official winner as the rally isn't considered a competition, but an event meant to promote camaraderie between celebrities and runners from various countries.
Mecum kicked off their auction in Kissimmee, Florida over the weekend and their top performers are absolutely spectacular! The auction continues until next Sunday, but before then, which classic from their Top 4 so far is your favorite? pic.twitter.com/ne9LFiCoZr

— Gas Monkey Garage (@GasMonkeyGarage) January 11, 2021
They Found A Ferrari With An Interesting Story
In 2016 Gas Monkey Garage's Richard Rawlings, Chris Smith and Dennis Collins embarked on a search of a certain Ferrari F40 with an interesting background.
This car was owned by Uday Hussein, the son of Saddam Hussein, abandoned by said man in 2003, subsequently remaining at an unknown location for several years, until in 2016 Rawlings and his team located it in Erbil, Iraqi Kurdistan.
As neither Rawlings or Collins could personally travel to examine the Ferrari due to the limits American nationality-holders have in said country, the task was left on the hands of the British vintage cars' expert Chris Smith, who traveled to the Middle East country to take a deeper look at it. As expected, the car wasn't in the best condition, though fixing was a possible project.
However, Rawlings and his team desisted from purchasing the Ferrari, due to the excessive price its then owner put on it.
In 2020, the Ferrari F40 attracted public attention again when the YouTuber Ratarossa located it with the help of Gas Monkey Garage. It's now known that after Smith didn't buy it, the former owner repaired and sold it to an unknown Saudi collector.
Creative Differences Made Aaron Kaufman Leave The Garage
Many loyal fans of "Fast N' Loud" were shocked when in early 2017 Aaron Kaufman announced he was leaving Gas Garage Monkey, of which he was co-owner along with Rawlings.
Although at first his reason to leave and break the association wasn't revealed, Kaufman opened up about it to the website Art of Gears. He affirmed his exit from the shop was caused by issues related to the creative turn the work took, to fit Discovery's exigencies for "Fast N' Loud".
Kaufman, who was considered the star mechanic of the business and show, was deeply bothered by the rushed way he had to work on every project, declaring he and the team had to face unbearable pressure to finish projects in a matter of weeks which actually required months of work. The stress put on him wasn't Kaufman's only problem, as he also considered that he couldn't show his real skills as a mechanic due to this problem.
Despite having broken the association, Kaufman and Rawlings remained on good terms. Since his exit from Garage Monkey, Kaufman has founded his own garage – Arclight Fabrication – and nowadays hosts his own TV show, "Aaron Needs A Job".
They're Philanthropists
In 2014 Richard Rawlings founded the Gas Monkey Foundation, a non-profit organization which primarily supports veterans, elderly people diagnosed with Alzheimers, children in need ,and helps to preserve wildlife and especially endangered species.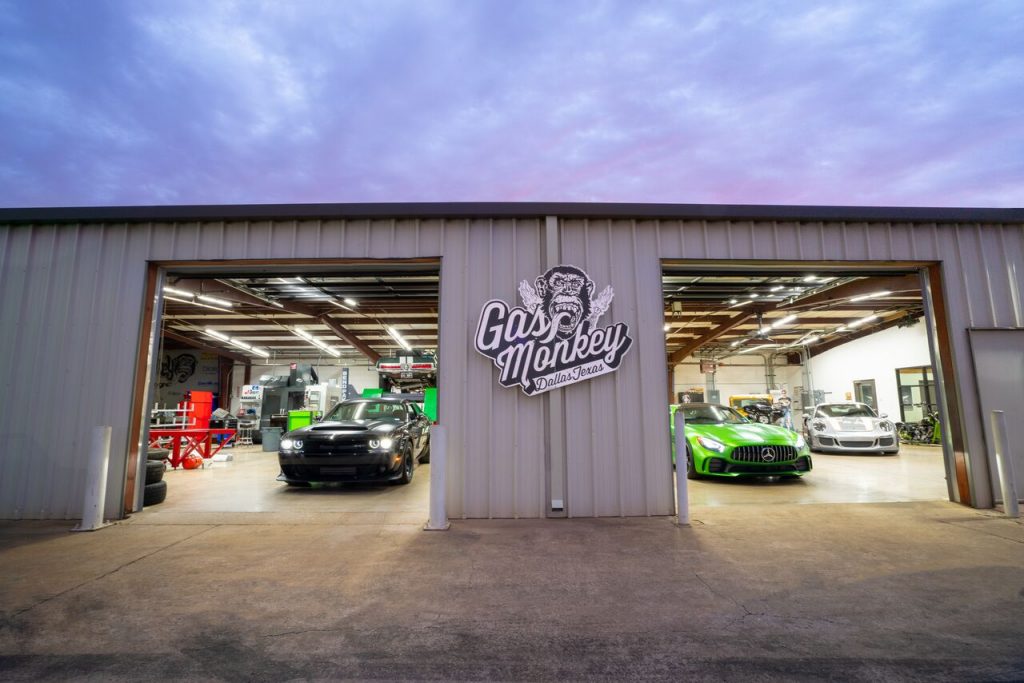 Gas Monkey Foundation usually obtains its funding through the donation of used cars, motorcycles or trucks by people not necessarily linked to any organization. After they pick up cars given to them, Gas Monkey Garage repairs or restores them, subsequently selling them and donating the entirety of profits to the variety of its affiliated organizations. Each donator is also benefited by obtaining tax deductions worth the entirety of the item they gave away.
With the goal of collecting funds for a specific non-profit cause, Gas Monkey Foundation also organizes raffles or auctions of cars bought by Rawlings' business.
During the COVID-19 pandemic, Rawlings' organization along with the companies ShipSmith, Barnhart Transportation and TV host Franco Porporino, united to help the US' healthcare workers and first responders through the donation of energy drinks.
As stated on their website, the major interest during this campaign was to bring hope and happiness to every worker who risked their life at such difficult times.
The Controversial Ferrari Had An Unpredictable Faith
Many fans of Gas Garage Monkey and "Loud N' Fast" might remember when in 2013 Richard Rawlings and his then co-investor Aaron Kaufman bought a 1991's Ferrari F40 for $400,000.
Though the Ferrari had structural damage, the controversy around this project wasn't caused by Gas Monkey's decision to restore the legendary collectible car, but for adding several modifications to it, and changing its color from red to black.
Though $300,000 was invested in this project, Gas Monkey Garage undeniably managed to build one of the most unique Ferraris in the world.
It was sold for an impressive $742,500 to Reggie Jackson, who the next year put it to auction and finally sold it to a business man named Richard Scott for $643,500. However, the Italian car wouldn't stay with Scott for long, as it was seized along with all of his assets when he pleaded guilty to conspiracy and fraud in 2017.
In February 2019 and after having several owners in only a couple years, the Ferrari was auctioned again. Rawlings expressed his desire to buy it, though the deal couldn't be done as the car was bought for $760,000, surpassing the price Gas Monkey sold it years prior.
A Car Was Stolen
Many might also remember Richard Rawlings' Dodge Challenger SRT Hellcat. This car is well known as a personal favorite of his, for being the second car of said model to be fabricated, and the protagonist of his epic crash at the Roadkill Nights race in August 2018.
Through a video posted on his social media, in September 2018 Richard Rawlings informed his followers that the car was unfortunately stolen from Gas Monkey Garage. Although the man who stole the Hellcat was caught on tape, identified and reported to authorities, Rawlings told his followers he needed their help to find the location of the car.
Was the culprit caught? It's unknown if he was, but the Hellcat was certainly lost for months, as there wasn't any clue to its whereabouts. That was until May 2019, when a fan of "Fast N' Loud" informed Richard that he had found the car parked in a public lot in Dallas.
Though some of his personal items which were inside the car before the robbery were stolen by the culprit, Rawlings was relieved to have one of his favorite possessions back.
So the story of Richard Rawlings and his businesses continues, much to the delight of his many fans!