• Dalauan Sparrow (LowTierGod) was born in Lancaster, California in 1990 and holds American nationality.
• He is a YouTuber and social media star known for making videos about the gaming industry.
• He is involved in numerous online feuds and has been cited as an example of toxic behavior in the gaming community.
• He has an eponymous Twitch channel, and is active on Twitter and Instagram.
• As of July 2021, his net worth is estimated at more than $100,000.
LowTierGod Wiki Bio
Dalauan Sparrow – aka LowTierGod – was born in Lancaster, California USA, on 19 November 1990 – his zodiac sign is Scorpio, and he holds American nationality. He's a YouTuber and a social media star, perhaps known best for making videos about the gaming industry.
Early life and education
LowTierGod grew up in California, in a middle class family. He was a very active child, participating in sports during his teenage years. He also spent a lot of time playing video games on his PlayStation1 console, mostly taking interest in fighting games such as "Mortal Kombat", "Tekken 3" and "Street Fighter Alpha 3".
LowTierGod is well educated, having attained two degrees – in 2012, he graduated from the University of Antelope Valley with an Associate Degree in Health & Fitness, and three years later, he graduated from the same university with a Bachelor's Degree in Business Management.
Career on YouTube
LowTierGod launched his YouTube channel on 20 January 2006, and he posted his first video, a review of a MadCatz fighting games joystick, in November 2012. Since then, he has been making videos about various fighting games, and rant videos about the gaming industry. He also occasionally makes videos about fitness, in which he shares exercise and diet advice with his audience.
One of the things LowTierGod is known for is calling out other gaming-related content creators, particularly the so called 'clout chasers'. He is fairly critical of female cosplayers who rely on provocative photos in order to gain attention, warning men not to send them money. In October 2017, he posted a 20 minutes long video in which he criticized the cosplayer Momokun.
In the video, LowTierGod attempted to demonstrate how Momokun heavily photoshops her pictures, and uses them to lure men into sending her money. The video has since been taken down, due to complaints about bullying, but LowTierGod subsequently uploaded a shorter, censored version.
The most viewed video on his channel is "Kanye West – Lift yourself (REACTION)", which he posted on 8 May 2018, and has since gained more than 580,000 views. Another popular video of his is "10 THOUSAND SUBSCRIBER THANK YOU NOTE", which he uploaded on 29 December 2016, today numbering almost 200,000 views.
LowTierGod's channel currently has more than 75,000 subscribers, and almost eight million total views.
Controversies
During his YouTube career, LowTierGod has been met with a lot of criticism for his inappropriate remarks against his online opponents, which has led to him being cited as one of the examples of toxic behavior in the fighting games community. He has also been involved in numerous online feuds with other content creators, e-sports competitors and commentators, some of which have escalated into real life meet-ups, and so called 'grudge matches'.
One of the feuds LowTierGod is known for was with the competitive "Marvel vs. Capcom" player, Jay 'Viscant' Snyder. After having faced each other online multiple times, and having traded insults on Twitter, they finally met in real life on 22 October 2014, when they played a grudge match in "Ultra Street Fighter IV", held at the Wednesday Night Fight arcade in Los Angeles, California.
LowTierGod was heavily criticized for his abelist comments about the competitive "Street Fighter" player Mike 'BrolyLegs' Begum. BrolyLegs is known for competing at high levels by maneuvering his controller with his mouth and face, due to his medical condition. During their match, LowTierGod kept making insulting remarks, comparing BrolyLegs to the character Krang from "Ninja Turtles".
In April last year, he was banned from competing at EVO events for making transphobic and homophobic remarks against Christina 'CeroBlast' Tran during a livestream, following their online match in "Street Fighter V". This eventually led to many other players being banned from EVO events, including CeroBlast, who was banned for racism.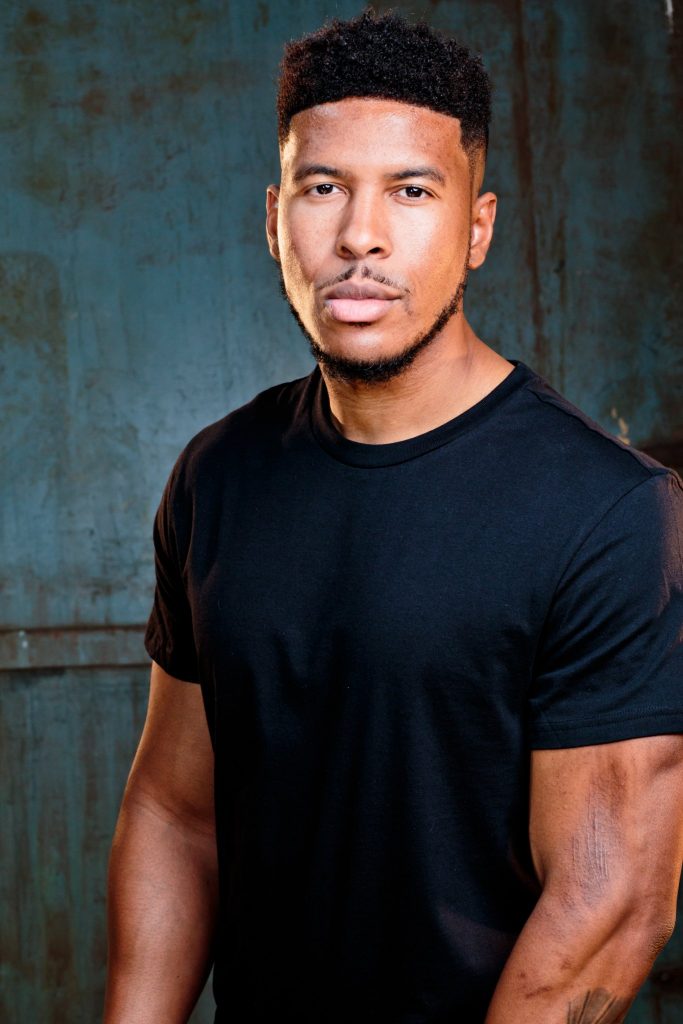 On 26 April 2020, LowTierGod responded to criticism from Twitter users by posting a picture of himself, which he captioned 'Google me more and drool. Dalauan Sparrow, LTG, LOW TIER GOD. Sexiest black man on the planet and waay too much BBC for your frames'. This led to many humorous edits of the photo being posted on Twitter, as well as the rise of fictional LowTierGod artworks.
TV appearances
LowTierGod was a contestant in the gaming reality TV show "The Challenger: Street Fighter V", produced by ELeague, and which aired on TBS in 2018. The show featured six contestants living together in a house in Atlanta, Georgia, and competing against each other in "Street Fighter V".
It was organized in a similar manner to "Survivor" and "The Big Brother", and comprises five episodes, which aside from LowTierGod also featured Guilty and RobTV, among others, while the famous rapper Lupe Fiasco made an appearance in the show as a special guest.
LowTierGod is active on Twitter, with his account '@SparrowsAlive' numbering more than 16,000 followers. He joined the network in December 2019, and has since tweeted over 4,000 times.
His Instagram account '@dalaunasparrow' numbers almost 11,000 followers, even though he isn't very active on it, having uploaded only 42 pictures so far.
He has an eponymous Twitch channel, with just over 700 followers and almost 30,000 total views.
Love life and girlfriend
LowTierGod apparently broke up with his ex-girlfriend, Alaina Haddad, in April last year, following his ban from EVO events. They were in a long-term relationship, but it's unclear when they actually started dating. The two uploaded many pictures featuring each other onto their respective Instagram accounts, but they promptly deleted them following their break-up. Alaina could often have been heard speaking during LowTierGod's livestreams, while many of his fans pointed out that she sometimes sounded angry or annoyed, and could even have been heard crying during a livestream.
LowTierGod currently appears to be single, hasn't been married or engaged, and doesn't have children.
Hobbies and interesting facts
LowTierGod is into fitness, following a balanced diet and goings to the gym at least six times a week. He has also tried his hand at real life fighting, having trained in kick boxing and various martial arts.
His favorite genre of music is hip hop, with some of his favorite artists being Tupac, Eminem and Kendrick Lamar.
Although he's mostly eating healthy foods, he loves to eat pizza on his cheat days, with pepperoni being his favorite topping.
Appearance, age and net worth
LowTierGod is 30 years old. He has black hair and brown eyes, is 6ft 5ins (1.96m) tall, and weighs around 210lbs (95kgs).
As of July 2021, his net worth is estimated at more than $100,000.