• Luke Youngblood is an actor, fashion designer, and voice actor born in 1986 in Westminster, London.
• He is best known for his role as Lee Jordan in the first two Harry Potter films.
• He has also appeared in Community, Galavant, Queen of the South, Superiors Donuts, and The Loud House.
• He studied acting at the Sylvia Young Theatre School and fashion design at the London College of Fashion.
• As of June 2021, his net worth is estimated to be over $500,000.
Luke Youngblood Wiki Bio
Luke Youngblood was born in Westminster, London, England, on 12 June 1986 – his zodiac sign is Gemini, he holds British nationality, and is of Kenyan ethnicity. He's an actor and a fashion designer, perhaps known best for playing the character Lee Jordan in the first two installments of the "Harry Potter" movie franchise.
Early life and education
Luke grew up in London with his younger sister named Jessica, in a family of Kenyan immigrants. He showed interest in acting at an early age, and during his teenage years attended acting classes, and appeared in several local production plays.
He studied acting at the prestigious Sylvia Young Theatre School, but later pursued a degree in fashion design at the London College of Fashion.
Roles in TV series
Luke made his TV series debut in 2000, in an episode of the popular British sitcom "Time Gentlemen Please", which starred Al Murray, Phil Daniels and Jason Freeman. In 2002 and 2003, he played the recurring character Ben in 27 episodes of the comedy drama "The Story of Tracy Beaker", following a 10-years-old girl placed in a children's home. The series was created by Jacqueline Wilson, based on her eponymous book, and won a 2004 Children's BAFTA Award.
In 2010, Luke made guest appearances in "The Whole Truth", "Glee" and "Lie To Me".
Perhaps one of the performances Luke is known best for, was in the American sitcom "Community", created by Dan Harmon, and which starred Joel McHale, Alison Brie and Donald Glover aka Childish Gambino. It's set at the fictional Greendale community college, and follows an eccentric cast of characters. The series is known for the heavy use of meta-humor, and making fun of movies and TV tropes. Although it didn't attract a huge viewership at the beginning, "Community" has since developed a cult following and received great reviews from the public and critics alike. It won one Primetime Emmy Award, and four nominations. In the series, Luke played the recurring character Magnitude, known for his catchphrase "Pop Pop!" He appeared in 15 episodes, between 2011 and 2015.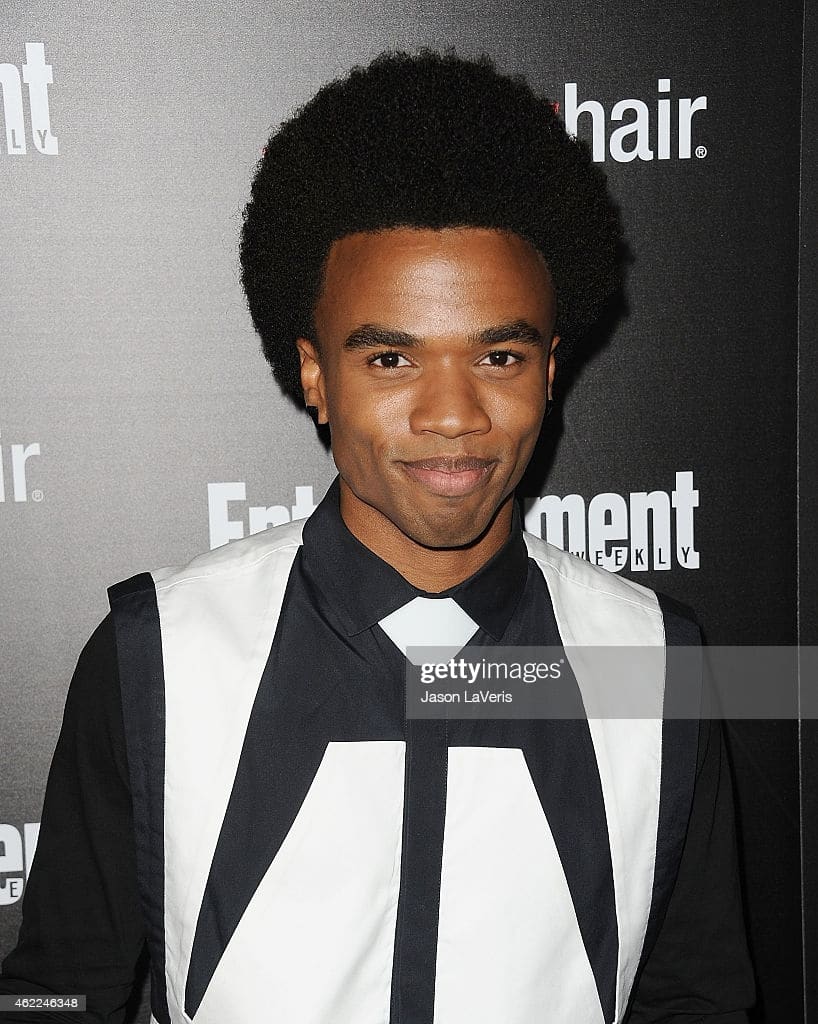 In 2015 and 2016, he played the role of Sam, in the musical adventure comedy "Galavant", created by Dan Fogelman, and which also starred Joshua Sasse, Timothy Omundson and Vinnie Jones. It follows a knight who is on a quest to save a princess. In the following years, Luke made appearances in several critically-acclaimed series, such as "Queen of the South", "Superior Donuts" and "The Loud House".
Luke has recently been more focused on voice acting; since 2019, he's been voicing one of the main characters in Netflix's animated series "Fast & Furious Spy Racers", based on the popular movie franchise starring Vin Diesel. In the following year, he voiced the character Mitch, in the Nickelodeon's animated series "Glitch Techs", and has also voiced William, in Nickelodeon's animated show based on the popular song "Baby Shark", entitled "Baby Shark's Big Show!"
Roles in movies
Luke made his debut feature-length movie appearance in 2001, in the first installment of the "Harry Potter" film franchise, "Harry Potter and the Sorcerer's Stone". The movie was directed by Chris Columbus, based on the eponymous novel by J. K. Rowling, and starred Daniel Radcliffe, Rupert Grint and Emma Watson. The film follows Harry and his friends during their first year at Hogwarts School of Witchcraft and Wizardry. It received 17 awards and was nominated for 68 others, including three Oscars. In the film, Luke played the character Lee Jordan, friend of Ron Weasley's brothers, Fred and George. He revealed in a recent interview that he didn't know anything about "Harry Potter" prior to attending the audition, and that he thought that it was going to be a TV series.
In 2002, he reprised his role as Lee Jordan in the second "Harry Potter" film, entitled "Harry Potter and the Chamber of Secrets", which became another huge commercial success, grossing more than $879 million worldwide. The film received 13 awards, and 48 nominations including three BAFTA's.
After a long break, Luke starred in the TV comedy film "Scooby-Doo! Curse of the Lake Monster" in 2010. The film was directed by Brian Levant, and also starred Robbie Amell, Hayley Kiyoko and Kate Melton. In 2018, he played one of the leads in the drama "Playing Dead". Two years later, he played one of the main characters, Alex, in the horror comedy "Useless Humans", directed by Stephen Ohl, following a group of friends fighting against the aliens that crashed their party.
Other credits
In 2007, Luke voiced Lee Jordan in the video game "Harry Potter and the Order of the Phoenix", developed by EA. Since then, he has done voice acting for several video game titles, such as "Exos Heroes", "Grounded" and "Medal of Honor: Above and Beyond".
He is a talented singer as well, and showcased his abilities in "Galavant", in which he performed several songs featured on the series' soundtrack album. He also sang in an episode of "Community", entitled "Regional Holiday Music".
Project Catwalk
In 2007, Luke took a step back from his acting career to focus on fashion design. He was one of the contestants in the second season of the British fashion-themed reality TV show "Project Catwalk", and earned the liking of juries, making it all the way to the final three, which gave him a chance to showcase his work at London's Fashion Week.
"Project Catwalk" was inspired by the American version entitled "Project Runway", which had been airing since 2004. It aired on Sky One for three seasons, from 2006 to 2008, with each season following a group of young fashion designers as they compete against each other, to avoid being the next 'fashion victim'. Each week, the contestants were given a theme, based on which they had to design a clothing item that would later be evaluated by the panel of three judges. It
Love life and relationships
Luke is a very private person, and doesn't like talking publicly about his love life. He has, however, been followed by some rumors about whom he might be dating. In 2019, he shared a photo with the "Game of Thrones" star Nathalie Emmanuel, with the caption 'dream team'. This led some of their fans to believe that they might be in a relationship, but they later clarified that they are just close friends.
Luke currently appears to be single, hasn't been married or engaged, and doesn't have children.
Hobbies and interesting facts
Luke follows a strict workout and diet regiment, and likes to showcase his progress on his Instagram account.
He loves travelling, especially to warm and exotic locations such as Brazil, Thailand and South Africa.
Cooking is one of his favorite hobbies, he likes to make healthy homemade food for himself and his friends, and occasionally posts a photo of his creations on his Instagram stories.
Appearance, age and net worth
Luke is 35 years old. He has short black hair and dark brown eyes, he's 5ft 4ins (1.62m) tall, and weighs around 150lbs (68kgs).
As of June 2021, his net worth is estimated at more than $500,000.