Who is Nadji Jeter?
Nadji Anthony Jeter was born in Atlanta, Georgia USA, on 18 October 1996 – his zodiac sign is Libra, and he holds American nationality. He's an actor, who's probably known best for having voiced Miles Morales and Security Bot in the animated action adventure series "Spider-Man". It aired from 2017 to 2020, starred Robbie Daymon, Nadji and Fred Tatasciore, and follows Peter Parkes (Spider-Man) who's attending Horizon High while fighting villains. The series was nominated for a 2018 Daytime Emmy Award for Outstanding Sound Editing – Animation.
Early life, family and education
Nadji was raised in Atlanta by his parents, who prefer to be left out of media, thus not a lot about them is known. He hasn't mentioned having any siblings, so his fans believe him to be an only child.
Nadji was around six years old when his parents noticed that he was into acting and dancing. He was thus enrolled at a school for the performing arts, and was nine when invited to dance at Usher's New Look Foundation Gala. Following this, Nadji was the dancing mascot of the professional basketball team the Atlanta Hawks, who are competing in the National Basketball Association (NBA).
He launched his acting career in the same year, with his portrayal of Little Boy in the 2006 romantic comedy movie "Dirty Laundry", and later that year appeared in the musical film "Beats Style and Flavor". Nadji then moved to Los Angeles, California to perfect his acting skills.
He matriculated from a Los Angeles high school in 2014, and chose not to pursue a college degree, but to focus on acting.
Roles in TV series
In 2007, Nadji played Bobby in the episode "A Change Is Gonna Come" of the critically acclaimed romantic drama "Grey's Anatomy", and the following years saw him appear in an episode or two of various series, such as the musical comedy "Everybody Hates Chris", the crime drama "The Forgotten" and the crime comedy drama "Castle".
In 2014, Nadji made a guest appearance as Evan Hansen, in the episode "Flice of the Living Dead" of the family comedy "Kirby Buckets", and the following year saw him appear in an episode of both the family comedy "Jessie", and the comedy "Last Man Standing". Nadji gained recognition with his portrayal of Keenan Reynolds, one of the lead characters in the comedy "Reed Between the Lines", created by Kellie R. Griffin, and which aired from 2011 to 2015.
@GMA caught up with Jeter, a 24-year-old from Atlanta, to discuss his connection to Miles Morales, how important the representation Miles brings is to him personally and what we could all learn from Miles — especially this year. https://t.co/6tJD1di8TO

— ABC News (@ABC) December 9, 2020
It also starred Malcolm-Jamal Warner and Zoe Hendrix, and follows a professor and his psychologist wife, who are raising their three children in the US. The series won two of the seven awards for which it was nominated.
Nadji's most recent TV series role, besides in "Spider-Man", has been in the 2019 episodes "We Turn Up This Music Louder Than a Mother's Cry" and "One Day We May Be More Than a Body", of the crime drama "The Red Line".
Roles in movies
In 2008, Nadji played Sling Shot Kid in the comedy "Lower Learning", and the following years saw him appear in a couple of movies which became hits, including the 2010 comedy "Grown Ups", its 2013 sequel "Grown Ups 2", and the 2016 action science fiction adventure "The 5th Wave". The year 2016 also saw him play one of the lead characters Hunter, in the musical comedy "Dance Camp".
In 2017, Nadji starred in the drama "Disconnected", then he's probably known best for his performance in the 2017 family drama "Wonder", written and directed by Stephen Chbosky, and which starred Jacob Tremblay, Owen Wilson and Izabela Vidovic. It follows a boy with facial differences, who has just begun attending fifth grade, entering an elementary school for the first time. It won four of the 35 awards for which it was nominated, including an Oscar nomination.
In 2019, Nadji played Bonz in the drama "Miss Virginia", and most recently in 2021, he was cast as the supporting character Blake, in the thriller "The Runner".
Other credits
Nadji has voiced characters in several video games.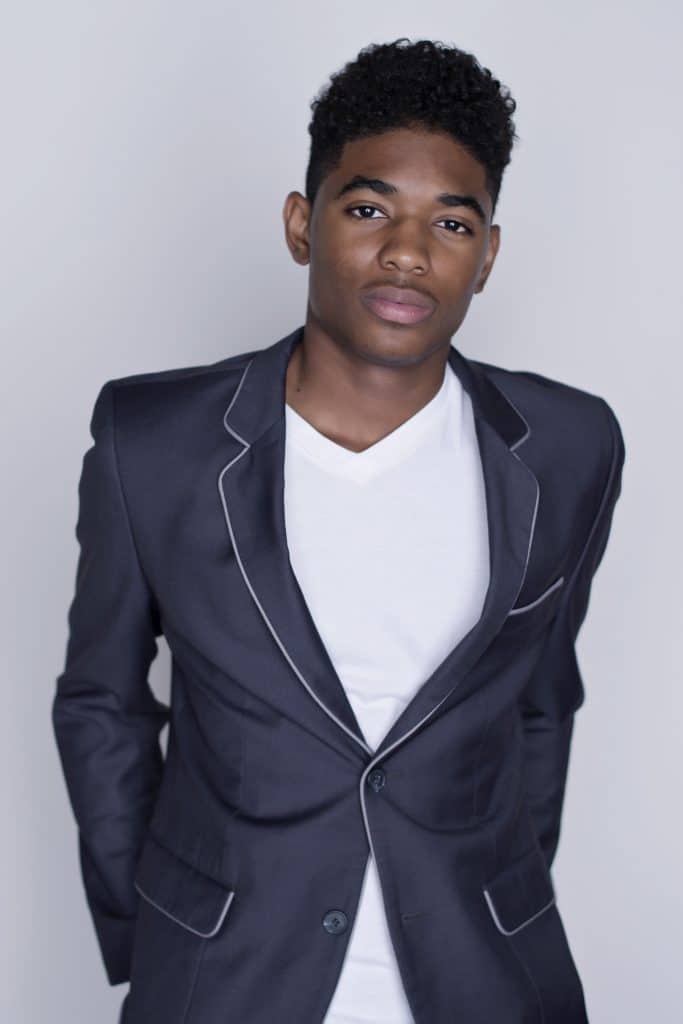 In 2013, he voiced Sam in "The Last of Us", and the year 2018 heard him voice Miles Morales in the games "Spider-Man" and "Spider-Man: The City That Never Sleeps". In 2019, he voiced Miles once again, in "Marvel Ultimate Alliance 3: The Black Order", and most recently in 2020, he voiced him in "Spider-Man: Miles Morales".
Nadji has been featured in a couple of TV specials, including "Nickelodeon Kids' Choice Awards 2009", and "Notarized: Top 100 Videos of 2010".
He has made a guest appearance in a couple of talk-shows, such as "Q N' A with Mikki and Shay", "Teens Wanna Know" and "Thwip! The Big Marvel Show".
Awards and nominations
Nadji has won one of the five awards for which he has been nominated: a 2014 Behind the Voice Actors People's Choice Voice Acting Award for Best Vocal Ensemble in a Video Game, for "The Last of Us" (shared with colleagues). Some of the other awards he's been nominated for include a 2020 The Game Award for Best Performance, a 2021 NAVGTR Award for Outstanding Performance in a Drama, Lead, and a 2021 BAFTA Games Award for Performer in a Leading Role, all for "Spider-Man: Miles Morales".
Love life and girlfriend
Nadji's amongst the most secretive of actors, as he hasn't mentioned any girls or boys whom he has perhaps been with. This is mostly why there are rumors circulating the internet concerning his current relationship status, and his sexual orientation.
Many of Nadji's fans believe him to be gay, mostly because he hasn't been seen spending time with any girl who could perhaps be his girlfriend, while he's been seen with men on various occasions. Nadji's also a supporter of the LGBT community, and this has contributed to the spread of these rumors, but which haven't been confirmed.
There are also some who believe that he's today in a relationship with a girl, and that he's keeping her away from the media's attention. Nadji hasn't addressed any of these rumors.
As of May 2021, he seems to be single, hasn't married and doesn't have children.
Hobbies and other interests
Nadji likes to work out, and has a couple of training sessions at the gym each week, thus his muscular body.
He's a fashionista, and is trying to keep up with all the latest fashion trends; he likes to go shopping for clothes, both alone and with his friends.
Nadji has already travelled to various US states to shoot for his movies and TV series, and has apparently also been to a couple of European countries, including England and France.
He likes to play video games in his spare time – a couple of his favorites are "League of Legends", "Apex Legends" and "The Last of Us".
Nadji has his own favorite actors and actresses, some of whom are Will Smith, Denzel Washington and Rosario Dawson, and a couple of his favorite movies are "I Am Legend", "I, Robot" and "Independence Day".
Arrested
In January 2015, Nadji was arrested in Burbank, California for driving under the influence of marijuana; he spent a night in custody.
Age, height and net worth
Nadji's age is 24. He has short black hair and brown eyes, his height is 5ft 8ins (1.74m) and he weighs around 150lbs (69kgs).
As of May 2021, his net worth has been estimated at over $3 million.