Do you know who Steven Crowder's wife is?
Although she has a successful career of her own, being an international interior decorator, much of Hilary Crowder's her popularity is attributed to her famous husband, comedian and actor Steven Crowder,
Hilary Crowder's early life and background
Hilary Beth Korzon was born under the Capricorn birth sign on 1 January 1987, in Michigan, USA. She is a Caucasian, and was raised in a conservative Christian home by her parents Timothy and Sharon Korzon. Her upbringing is very much reflective in her values and low-key lifestyle. Not much is known about her mother's occupation, but her father is a renowned craftsman who learnt his trade under the prestigious Arthur E. Carpenter.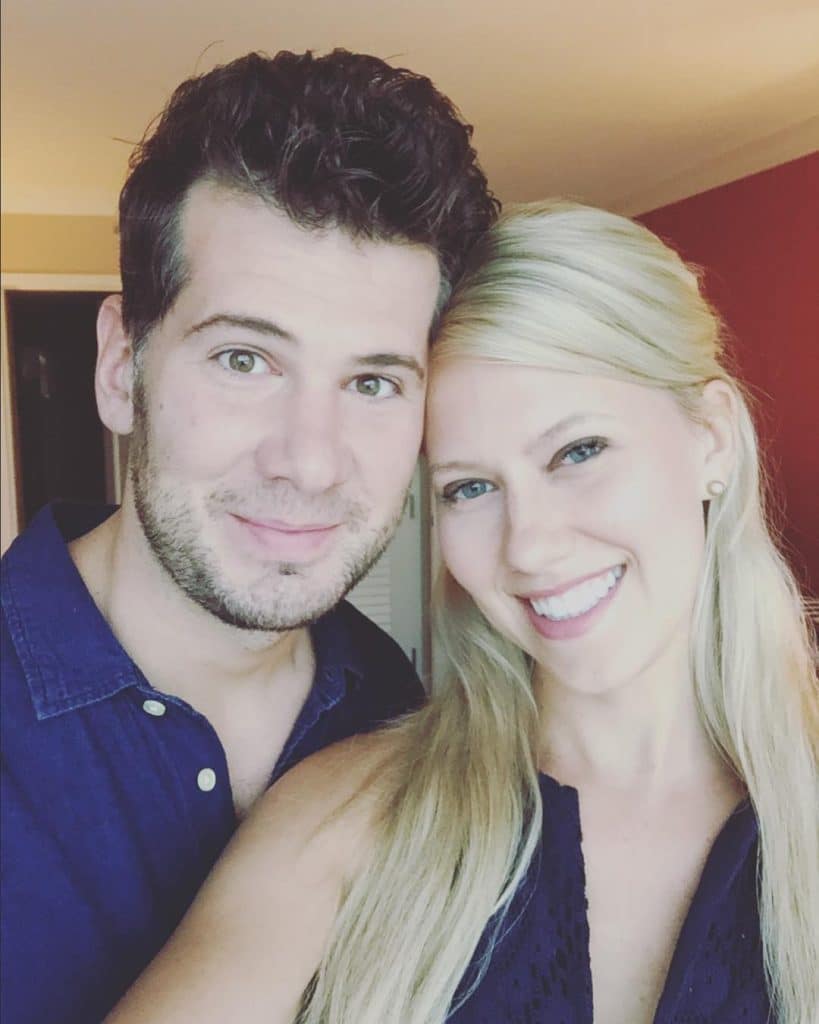 Timothy is the founder of Leland International, which supplies furniture and offers interior decoration services. Besides having a sister named Shanna Korzon, there is no other information about any other siblings or members of her family.
She has also kept her educational background private, revealing only her tertiary education at Calvin College. After graduating college, Hilary joined the family business of interior decoration, and currently works there as the vice-president. She contributes to the expansion of the family business, managing over 30 sales companies scattered across Canada and the US. Despite being the wife of a celebrity, her work ethic and drive continue to prove that she's also a hardworking woman in her own niche.
Her marriage to Steven Crowder
Hilary is married to Steven Crowder, who is an actor, comedian and also a political commentator. The Canadian-American was born in Grosse Pointe, Michigan to a Christian family, and has continued with his faith as a protestant. His father Darrin's occupation is unknown, while his mother worked at a hair salon. He also has a brother named Jordan who makes films.
Not long after he was born, Steven's parents moved to Quebec in Canada to start a new life. There, he attended Centennial Regional High school, and later enrolled into Champion College in Vermont, USA, where creative arts was his focus. He made his debut on-screen appearance as a voice-over artiste in the television series "Arthur", and eventually gained recognition from appearing in films such as "The Covenant", "The Secret", "To Save a Life" and "3 Needles".
He also featured in "Just for Laughs gala" as a child who rode his bicycle into a car accident when he was just nine! He had already started his career in comedy at 17, and even earned the title of the youngest comedic performer in "Just for Laughs", a show held in Canada. By 21, Steven had become a frequent guest panellist on Fox News, actually giving his opinion on various political situations, which he continued on his YouTube channel "Louder with Crowder", producing satirical but conservative videos of himself and more political news.
Hilary and Steven are yet to reveal how they met each other, and how long they dated though it's said to have been for years. Their engagement was publicly announced in March 2012, and they married on 25 August of the same year, in the company of friends, family and well-wishers.
The new husband shared photos of their union with his fans across his various social media platforms, amidst praises of his wife being the world's most beautiful woman.
Unlike his conservative wife, Steven has quite an online presence across various media outlets. On Facebook alone he's amassed over two million followers, more than three million subscribed to his YouTube channel, 600,000 followers on Twitter, and 450,000 on Instagram.  The actor does not shy away from sharing details about his wife and lifestyle with his fans on the internet – he opened up about how he had been looking forward to his wedding ever since he was a boy, and wasn't disappointed with how it turned out.
He shared this not long after his wedding to Hilary, adding that they both took the decision to remain celibate until their wedding night, which turned out to be a "magical" night for him. Steven discussed and expanded his conservative beliefs in a News Column for Fox News called "Waiting till the wedding night- getting married the right way", in which he emphasized the benefits of waiting until marriage before having sex.
Hilary and Steven live in Dallas, Texas – they don't have any children. They live a life away from the public eye, and don't share information about their properties, other assets and lifestyle generally. They have two dogs named Betty and Harper who Steven loves to show off on his Instagram page.
Hilary Crowder's Medical condition and diagnosis
In June of 2020, a shocking announcement was made by Steven through his Twitter account that his wife Hilary had been hospitalised due to partial paralysis. He stated that she had been diagnosed with Guillain-Barre Syndrome (BGS), a neurological condition which causes an assault on the peripheral nerves. She remained in the hospital for about a week and was discharged on 13 June 2020.
Controversies and Rumours
Hilary has remained under the radar, but thanks to her collaboration with her husband, the pair was the subject of controversy involving marijuana some time ago. It began after Steven had an interview session with some high school students concerning their opinion on legalizing marijuana, and if they had any objections. This interview wasn't conducted within the school premises and Hilary also helped in gathering participants.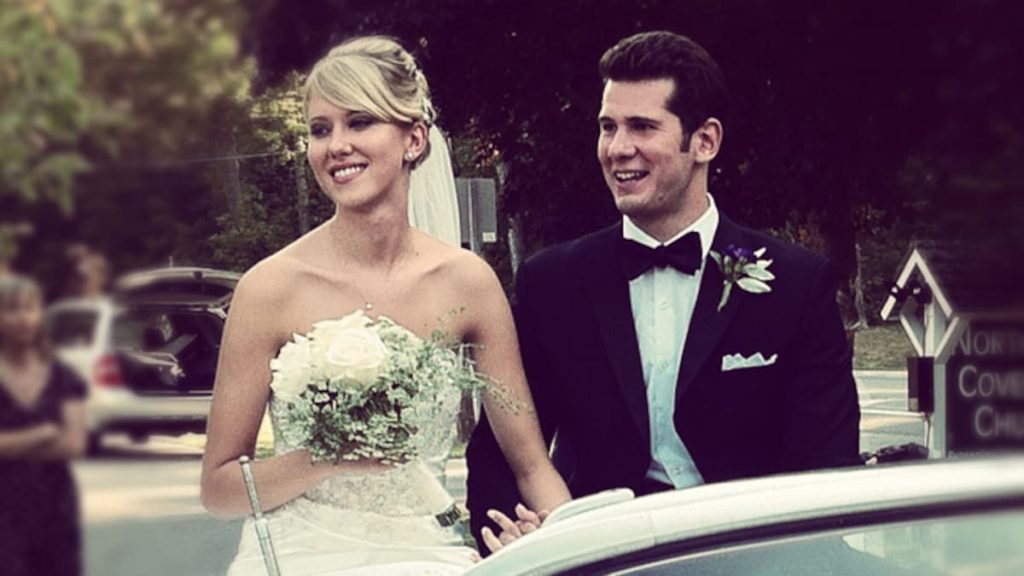 The students claim to have been informed that the interview was for a small project on a blog and were therefore shocked upon seeing themselves on a Fox News section entitled "Marijuana! The Truth". The 8-minute clip was also alleged to have been doctored in a way that misrepresented their opinions.
All through the controversy period, Hilary and Steve didn't comment, but allowed it to slowly fade away.
Steven is no stranger to conflict either; he was dropped by the network he had earlier worked with, Fox News, for making negative remarks concerning Sean Hannity, one of the hosts of the network. Also in 2019, his videos were flagged by YouTube for racism and then demonetized for mocking Carlos Maza, a homosexual journalist of Hispanic descent. It was later re-monitised in August 2020.
All these controversies are yet to put his career in a bad light, with his fan base still waxing into millions of followers across the internet.
Hilary's Hobbies
Though she's usually engaged in sales management, Hilary still finds time to unwind. She has been the music president of her friendship club for some time and is certainly a music lover.
Her Net Worth
Being a private woman that she is, it is not surprising that her net worth is an estimate, at over $500,000, earned from her interior decoration and sales career. Steven, however, is estimated to be worth $3 million and he certainly enjoys his fortune with his wife. A huge chunk of his earnings is said to come from his YouTube channel and movies.
GOOD Hilary (my wife) is a fantastic beer wench. https://t.co/xW5GRK1T0L #DebateNight https://t.co/RO5CUPNMFf

— Steven Crowder (@scrowder) October 20, 2016
Hilary's physical feature
Hilary is quite a stunning woman with beautiful model-like features. She is said to be about 6ft (1.8m) tall, close enough to her 6ft 2ins tall husband. Her body weight is undisclosed, but she has a slender and well-toned stature with blonde hair and hazel coloured eyes. There is no additional information about her measurements aside from those which can be deduced from her photos.
Where can you find Hilary?
It is uncertain if Hilary's absence from social media platforms is as a result of her inactivity on the internet, or that her privacy settings are so top-notch that no account has been linked to her! Nonetheless she may have an account on Facebook on which she comments on things she likes.