• Rachel Uchitel is a 46-year-old TV correspondent, night club manager and VIP hostess, and is best recognized for being the alleged ex-mistress of professional golf player Tiger Woods.
• She has a net worth of over $500,000, largely acquired through her career as a TV correspondent.
• Rachel was born in Anchorage, Alaska and holds Canadian nationality, belonging to the White Caucasian ethnic group.
• She has worked as a public relations manager, director of promotions, futures editor, segment producer, VIP hostess, media consultant, and executive personal assistant.
• Rachel has had a rich dating history, including an affair with Tiger Woods and marriage to Matt Hahn.
Who is Rachel Uchitel?
Rachel Uchitel was born on 29 January 1975 under the zodiac sign of Aquarius, in Hemel Anchorage, Alaska USA. She is a 46-year-old TV correspondent, night club manager and VIP hostess, but is probably best recognized for being the alleged ex-mistress of professional golf player Tiger Woods.
How rich is she, as of now? Rachel Uchitel Net Worth
As of early 2021, Rachel Uchitel's net worth is over $500,000, acquired largely through her successful career as a TV correspondent. She has also increased her fortune as a night club manager, and VIP hostess.
Early Life, Parents, Nationality, Ethnicity
Rachel Uchitel spent her early years in Anchorage, Alaska, where she was raised by her father, Robert N. Uchitel, and her mother, Susan Bishop – her father passed away when she was 15 years old. Her grandfather, Maurice Uchitel, was born in the Russian Empire, and was a restaurant and nightclub owner, who ran few establishments in the 1950s and '60s, including the nightclub El Morocco. Her last name Uchitel means 'teacher' in Russian and other Slavic languages. She holds Canadian nationality, and belongs to White Caucasian ethnic group.
Educational Background
Rachel Uchitel went to Millbrook School, and upon matriculation in 1992, she furthered her education at the University of New Hampshire, from she obtained her Bachelor's degree in Psychology and Communications in 1996. She also earned a Masters Certificate in Forensic Investigations from DGA Academy of Forensic Investigations.
Career Beginnings
According to her LinkedIn account, in 1996 Rachel Uchitel did an internship at CNBC, a television business news channel. Following her graduation in the same year, she was hired to serve as a public relations manager at HomeworkCentral.com.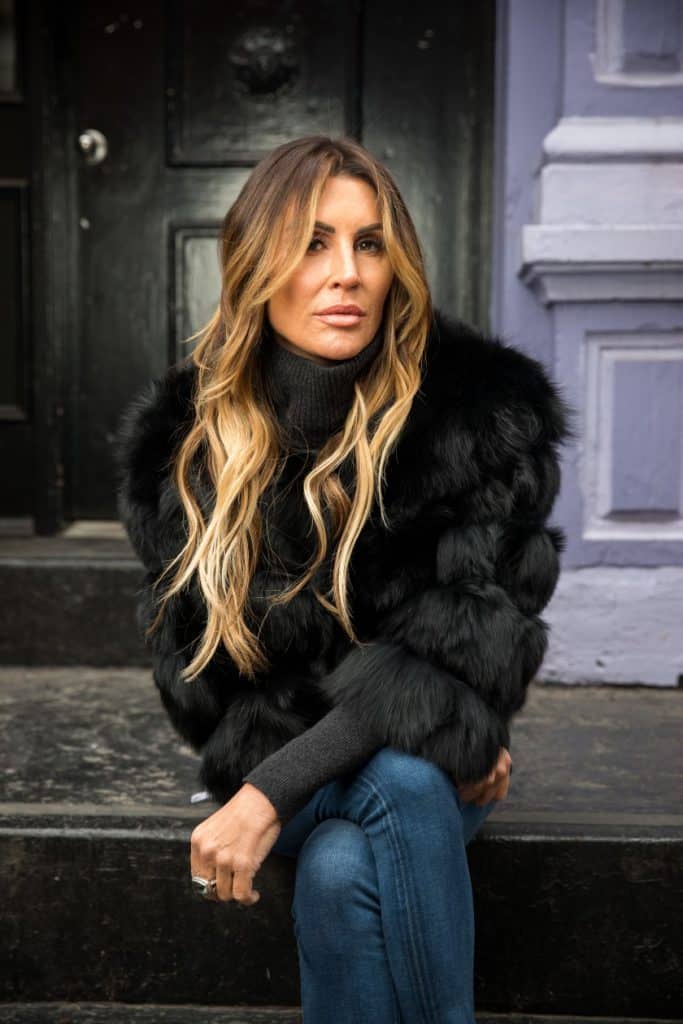 Two years later, Rachel joined VaultReport.com, where she worked in the position of director of promotions and special events until 2000. During her stint there, she was in charge of implementing strategic promotional events to increase the website's traffic, and developing creative designs and logos for promotional merchandise.
Rise to Fame and Bloomberg TV
In January 2000, Rachel landed a job as a full-time employee at Bloomberg Television in New York, where she worked for more than four years until July 2004. She initially served as a news assistant, then thanks to her professional skills and hardwork, Rachel was subsequently promoted to the position of a futures editor.
Her main responsibilities were managing the production of shows and stories for all Bloomberg Television, Radio, and Print publications. After working as a futures editor for two and a half years, she earned a promotion to work as a segment producer in the field of MarketLine, creating stories for live financial news segments as well as breaking news segments in the business industry.
Career as a Vip Hostess
In 2005, Rachel Uchitel moved to Las Vegas, Nevada and took a job as a VIP hostess at the Tao nightclub. After working there for two years, she returned to New York and continued to work as a VIP hostess for Private Hospitality Group.
She was at the helm of all of their nightclubs and restaurants, including Tao Bistro, Marquee, Dune, and Stanton Social, to name a few. She left the company in early 2009, and later that year began working as a director of VIP services for The Griffin Club; during her 10 months there, she managed marketing and publicity strategies for promotions and events, to increase the standard of customer service and number of VIP clients.
Further Work and Success
Between 2009 and 2017, Rachel Uchitel served in the position of a media consultant for CNN, NBC, Headline News, Celebuzz.com, Perezhilton.com, and Perezitos.com. At the time, she was responsible for creating and developing relevant stories regarding pop culture and current news.
Concurrently, she tried herself as a businesswoman, launching a children's clothing store in late 2013 named Wyatt Lily Boutique after her daughter, and located in the Upper West Side of Manhattan in New York. The store was even awarded with the Best Children's Shop Award in New York several times, however, it was closed in 2019. Since then, Rachel has been working as an executive personal assistant for Confidential International Celebrity.
Other Projects
In 1998, Rachel Uchitel starred in the role of a hot model in the short comedy-drama film "Hard Ride", written and directed by Ian Fischer.
Between 2010 and 2011, she was cast in the fourth season of the VH1 reality series "Celebrity Rehab With Dr. Drew" – her appearance in the show as a patient treated for addictions to drugs and alcohol earned her an income of $500,000. Thereafter, she featured in the February 2011 issue of the magazine 'Playboy'.
Appearance and Vital Statistics
Rachel Uchitel has long blonde dyed hair and dark brown eyes. She stands at a height of 5ft 6ins (1.68m), while her weight is around 129lbs (59kgs), and her vital statistics are 36-24-36. Her bra size is 34D – she's undergone plastic surgery to enlarge her breasts. Her dress size is 8 (US), and shoe size 8 (US).
Personal Life
Rachel Uchitel has rich dating history. Her first known-to-public boyfriend was investment banker James Andrew O'Grady; they were even engaged, but unfortunately, he was killed in the World Trade Center after the September 11 terrorist attack. A few days later, the photo of her holding his picture was published on the front page of the magazine 'New York Post', and then republished all over the world.
In 2003, she started dating her childhood friend and Wall Street trader Steven Ehrenkranz. The couple eventually tied the knot, but their marriage lasted only for four months.
In late 2009, Rachel hit the headlines after it was revealed that she reportedly had an affair with professional golf player Tiger Woods at the Australian Masters, while he was married to Elin Nordegren.
Rachel initially denied the affair, but it was later found out that she received $10 million to remain silent. She would later share her side of story in the HBO documentary series "Tiger" (2021).
In 2010, famous actor David Boreanaz claimed that he also had an affair with her while his wife was pregnant.
On 2 October 2011, Rachel exchanged wedding vows with Matt Hahn, a former Penn State football fullback and insurance underwriter. She gave birth to their only child, a daughter named Wyatt Lily Hahn, in May of the following year. After being married for two years, the couple went the separate ways when she filed for divorce, which was finalized in January 2014.