• Kaylyn Slevin is an American model, actress, and social media personality, best known for her appearances in the TV series "Chicken Girls".
• She holds American nationality and currently lives in Los Angeles.
• She is a graduate of the Fashion Institute of Design and Merchandise (FIDM).
• As of 2021, her net worth is estimated at over $500,000.
• She is very active when it comes to charity work.
Who is Kaylyn Slevin?
Kaylyn Slevin is an American model, actress, and social media personality, perhaps best recognized for her appearances in the TV series "Chicken Girls". She is additionally known for her relationship with the actor and social media personality Tayler Holder. Kaylyn was born under the Zodiac sign Capricorn on 28 December 2000, in Chicago, Illinois, USA. As of 2021, she is 20 years old, and she holds American nationality.  Kaylyn currently lives in Los Angeles.
Early life and Family
Kaylyn is the only child in a well-to-do family; her father is William Slevin, while her mother's name is Kirstin Slevin. According to some reports, Kaylin's father is the owner of several car dealerships. From an early age, Kaylyn showed interest in singing and performing.
— Kaylyn Slevin (@kaylynslevin) October 21, 2019
At the age of four she began training as a gymnast and dancer ,and by the age of seven, she performing in musical theater. In 2011 Kaylyn appeared with her mother in an episode of "Selling Los Angeles", the television series that follows real estate agents selling high-end properties.
It didn't take long for Kaylyn to realize that acting was also right up her street, and was encouraged and motivated by her parents to pursue acting – they decided to sign Kaylyn to a talent agency at the age of nine. The family eventually moved to California so that Kaylyn could pursue her dream more seriously.
Speaking about her education, she matriculated from a private Christian school. When it comes to her plans for college, in an interview she said: "I'm graduating a year early so I have time to apply early.
My favorite school that I would love to go to is the Fashion Institute of Design and Merchandise (FIDM) and either I'll be studying fashion or fashion management. I can't wait I'm so excited". In April 2019, she began attending FIDM.
Career
Upon moving to California, her mother sealed the deal with a modeling agency, and in no time Kaylyn began attending auditions and landing gigs, subsequently appearing in a variety of commercial and marketing campaigns, now counting over 70 commercials and brand advertisements, She also attended various pageants: in 2016, she contested the Miss California Teen USA Crown, finishing in the top 20.  The following year, she attended the same beauty pageant, earning the title of Miss California as Miss Ventura County Teen. During the same year, she contested another pageant, and won the title of Miss Malibu Teen U.S.A.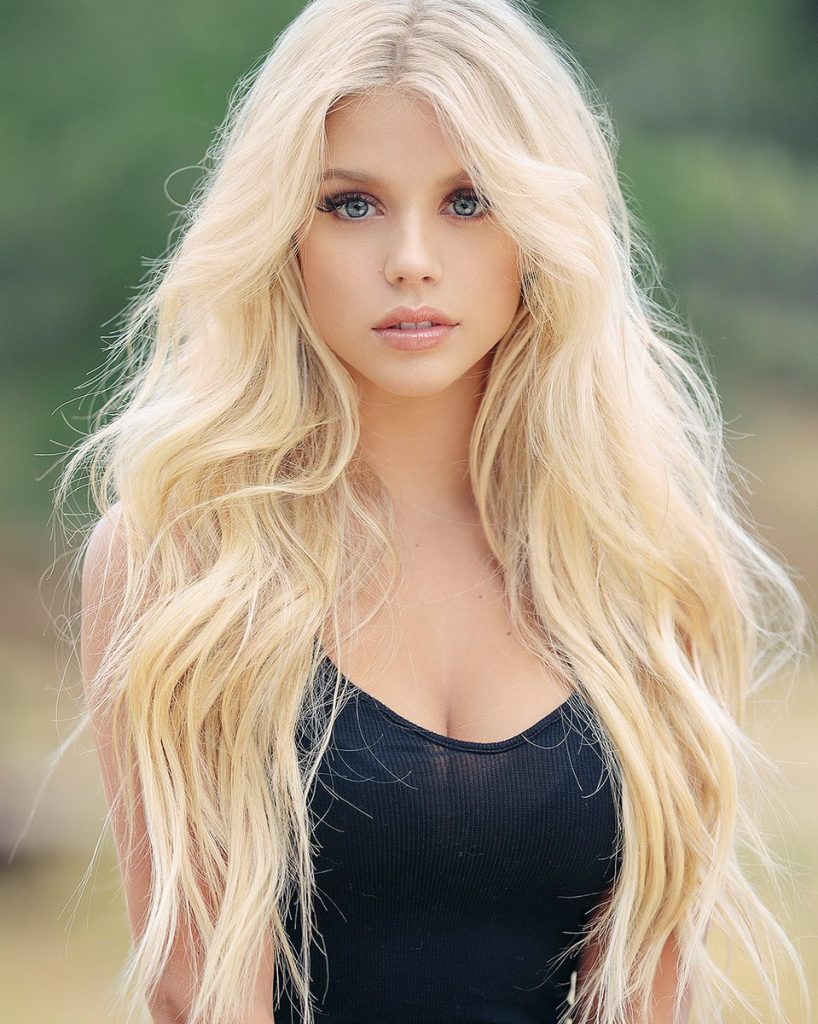 In 2019 she earned the title of the Miss Utah Teen. Since launching her career, Kaylyn. According to her Instagram bio, she is currently signed to the Osbrink Agency and MSA Agency.
When it comes to her acting career, she began as a child actress, appearing in film projects and campaigns, making her debut in 2010 at the age of ten, portraying the role as Wiki in the movie entitled "Incybers", followed by her second role in the short movie, " Beast". The following year she appeared in a variety of television series including "Bones", "Shake It Up", and "Video Game Reunion". She made her feature film debut, joining the cast of "D.I.N.K.s " (Double Income, No Kids) as Cindy. In 2012 she appeared in the movies "My Freaking Family" and "Thanks Mom", and the television series "Breaking In",
The following year she landed a minor role in the adventure comedy movie "Ass Backwards", then in 2014 she made a guest appearance in the TV series documentary "Teens Wanna Know". In 2017 appeared in an episode of the television series' "LA Story", and "LA Story: The New Class". The following year, she landed her most notable role as Beatrice in the comedy-drama series "Chicken Girls". Given that she is a trained dancer, she also joined the cheerleading team, entitled "Changer's Girls" for Los Angeles Chargers team.
Social Media Influence
Kaylyn has emerged as a social media influencer too, with a huge following across several platforms. Her Instagram currently has over 600,000 followers, on which she is very active, usually posting selfies and photos from her vacations and travels.
As a fashion student, she also often uses Instagram to share her style suggestions, outfits, and ideas. On Tik Tok she has nearly 500,000 followers; she posts short make-up videos, sketches, and Tik Tok dances. Her Twitter account has over 12,000 followers, and Kaylyn also has a web page entitled Kaylyn VIP, which her fans can use to access exclusive content and chat privately with her.
As an influencer, she also tried her luck on YouTube, very quickly garnering 20,000 followers, however, due to her busy schedule as an actress and model, she stopped making videos, although in an interview, she mentioned that she plans to come back and continue creating interesting content. In 2020 she appeared in the YouTube video of Jake Paul entitled "Meet Our HOT New Roommates!"
Personal Life
Speaking of her personal life, in 2017 Kaylyn dated the American Football player and TV personality Mycah Pittman, however, the couple broke up in 2018 for unknown reasons. A year later, it was rumored that Kaylyin was romantically involved with the social media star and actor Tayler Holder; she appeared in numerous videos he uploaded onto his channel, such as "Girlfriend Gets Her Wisdom Teeth Removed" and "Breaking Up With My Girlfriend Prank". However, Tayler posted a video on 21 August 2019 entitled "We Broke Up", in which he said: "We're not together anymore. Kaylyn broke up with me about a week ago. She is very busy right now in life and she wants to be able to give me 100% of what I deserve. I completely understand it. Of course, it hurts." At the moment, she is single.
Physical stats and hobbies
Kaylyn is 5ft 6ins (168cm) tall, weighs around 120lbs (55 kgs), and her vital statistics are 34-26-35. Her natural hair is blonde, further adorned with blue eyes.
Her favorite TV shows are "Stranger Things" and "13 Reasons Why".
In one of her interviews, she said that one of her major accomplishments was graduating one year early with all A's.
She is a big fan of swimming and creative writing.
Her greatest wish is to meet Karl Lagerfeld, the fashion designer and creative designer of Coco Channel.
In her interview for Famous Birthdays, she revealed that she mostly uses Instagram and Snapchat.
Interestingly, she doesn't have any game apps on her phone – in her spare time, she likes to draw, even though she thinks she is not very good at it.
Her celebrity crush is Chad Michael Murry.
In her conversation with the media outlet Teens Wanna Know, she disclosed that she was bullied and hazed in the past, saying: "Yes I have been through that, and it was really hard to go through it, and I did overcome it thankfully and fortunately. I had a great support system, my friends, and my family. The good things are always going to overcome the bad."
She's also a cat person – she has a cat named Kitty.
Kaylin is a shopaholic, and likes to go to Neiman Marcus, Nordstrom, LF, and Brandy Melville.
As a dancer and model, she has to keep her body in shape; she hits the gym almost daily.
What is her net worth?
As of 2021, her net worth is estimated at over $500,000, which she earned through her modeling and acting career. She also reels in significant amounts of money through her Instagram account for paid partnerships with brands such as Fashion Nova and Sherihill.
Charity Work
In addition to her already packed and busy schedule, she is very active when it comes to charity work. Despite her young age, she has been a part of numerous humanitarian projects, including Students Against Destructive Decisions (SABD), Heal the Bay, and the Hazing Prevention Organization.