• Fraizer Kaye is an English internet personality, known as a YouTuber and Twitch streamer for FaZe Clan.
• He has two brothers, Chandler and Jarvis, and is of half Nepali ethnicity.
• Fraizer's YouTube career began in 2012 and he has since gained over five million subscribers and nearly two billion views.
• He is a director in the FaZe Clan and has a net worth of around $3.7 million.
• He is active in sports, enjoys traveling, and is a fan of The Godfather trilogy, Scarface and V for Vendetta.
FaZe Kay is the online pseudonym of an English internet personality. He's known as a YouTuber and reached the height of his fame as a Twitch streamer and a member of the gaming community called FaZe Clan.
Early life, family, educational background
FaZe Kay's real name is Fraizer Kaye, born on 10 February 1996, in London, UK. Names and other details regarding his parents are unknown to the wider public, although some sources say that his parents worked in the field of law. However, it's known that he has two brothers named Chandler and Jarvis – the relationship between them isn't very clear, as Fraizer rarely mentions Chandler, but Jarvis has appeared in many of his videos and has become famous online.
His ethnicity isn't confirmed, but says on Twitter that he and Jarvis are half Nepali.
Fraizer attended Oxford school and was usually in the top ten students in his class, and liked playing soccer for the school team. When it came time for university he couldn't make up his mind, so after matriculating in 2014 he started studying business but dropped out after the first year. He then became interested in IT and software engineering but wasn't able to get into the program he wanted. Being interested in video games and internet culture, he joined YouTube, and then his career took off.
Career
Fraizer launched his first YouTube channel on 7 January 2012, which was entitled "Kattrisha". His first video on that channel was called "My Attempt at the Cinnamon Challenge", released on 13 February 2012. He proceeded to make similar content such as pranks and vlogs, but eventually transitioned to gaming, and changed his username on YouTube once he became a member of the FaZe Clan. He has since then gained over five million subscribers and nearly two billion views.
He started his gaming career online in 2013, mostly playing "Call of Duty", "PUBG", "Counter Strike" but many more. Nowadays he does his gaming streams on Twitch, and then posts them to YouTube.
Fraizer had been posting gaming content to the internet for a while before he was noticed by the FaZe Clan, who then invited him to join them. Fraizer is now one of the "Call of Duty" directors in the FaZe Clan and has moved from the UK to Los Angeles, USA where the FaZe Clan has a residency.
FaZe Clan
FaZe Clan is the world-famous esports and entertainment organization stationed in Los Angeles. It came to be in 2010 when a group of people who like playing "Call of Duty" came together to form a group, to be able to compete together. Today, FaZe Clan counts about eighty members who live all over the world; among them are some real-life celebrities, such as Offset, Lil Yachty, and LeBron James' son Bronny.
The FaZe Clan isn't solely focused on gaming, but philanthropy as well. In April 2020 they hosted a Draft-A-Thon, as well as the "Fight2Fund" in March of the same year. The money they raised during these events went to Covid-19 relief with numerous UK and US organizations.
Fraizer continues making his usual YouTube videos, with his gaming content mostly revolving around "Call of Duty". He's mastered the art of grabbing peoples' attention and gaining views which in turn makes it easy for him to use the platform as a money-making machine. The extent to which he's gone for attention over the years has made him the subject of quite a few controversies. Fraizer's been under scrutiny for using click baits (making it appear that his videos have something shocking in them when in reality they do not) to get more views.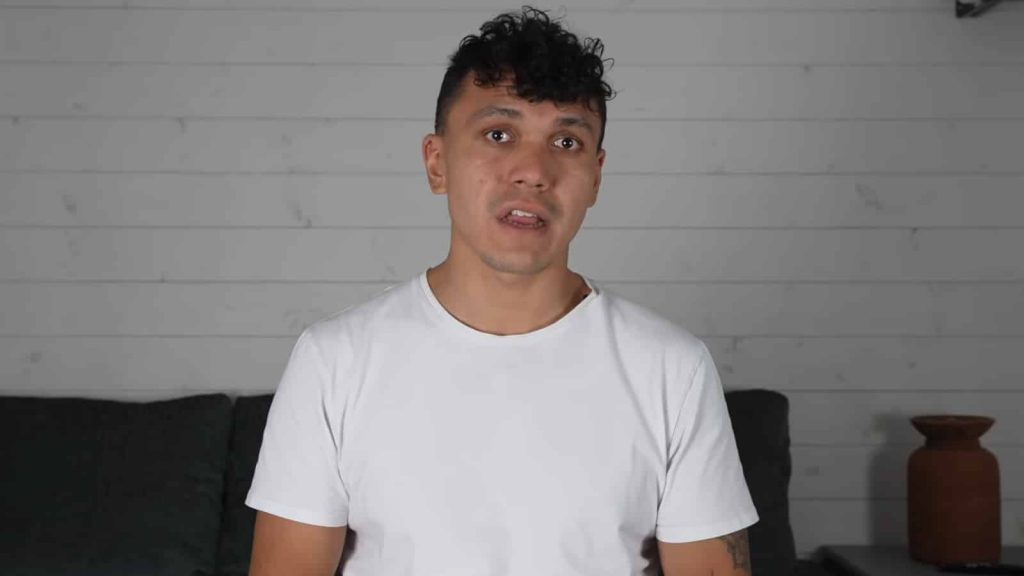 Jarvis is also a very popular YouTuber, and he's been making videos with Fraizer since he was a young boy. The two still make videos together and have a really tight brotherly bond. After Fraizer joined FaZe Clan, he recruited Jarvis into the group as well; the two now have a separate channel on YouTube called "Jarvis&Kay", however, they've both been in the spotlight for posting misleading and somewhat controversial videos to YouTube – two of those videos are entitled "Swapping girlfriends with FaZe Jarvis (brother)" and "This 15 Year Old Kid Won A Game Of Fortnite Underwater In a Pool". They have millions of views nonetheless, so they'll probably continue making these kinds of videos.
Personal life, girlfriend
Fraizer kept his personal life out of the spotlight at the beginning of his career, but after he moved to Los Angeles he started making more vlog-styled videos and letting his audience into his private affairs a little bit more, making numerous videos with his girlfriend.
Being a social media star, Fraizer has spent a lot of time in the circle of people who are in the same milieu. He has had two relationships that the internet knows about – Fraizer's previous girlfriend was Charlotte Parkes, an American model and a social media influencer. The couple was together from 2018 until 2020, but the reason behind their break-up is unknown. Fraizer's latest relationship ended recently – he dated Alexa Adams, another American model and social media influencer.
The couple had been making YouTube videos together, and seemed to be very much in love.
The changes within the FaZe Clan at the beginning of 2021 have put a strain on Fraizer's and Alexa's relationship. He has not seen his family in a year, due to the pandemic, so he move back to the UK, and stated on Twitter that he and Alexa had decided to take time off from each other.
Social media
Fraizer is very active on multiple platforms of social media, not just YouTube and Twitch – on the latter he's gained a following of more than 160,000 followers. He's also active on Twitter and Instagram, with nearly 850,000 followers, while his Instagram account is the most followed, with over a million fans.
Instagram is also the place on which he shares pictures of his lavish lifestyle, including expensive cars.
Hobbies, favorite things, and interesting facts
Fraizer, as well as the rest of his friends from the FaZe Clan, have learned over the years that sitting by the computer for long periods is not good for the body, so they regularly go to the gym. He's always been active in sports, so this is no surprise.
He loves traveling, as well, often with his girlfriends, and apart from traveling around the USA, has visited Greece and Croatia in Europe.
Fraizer is a big movie fan – his favorites are "The Godfather" trilogy, "Scarface" and "V for Vendetta". Some of his favorite actors are Al Pacino, Robert DeNiro, and Natalie Portman.
These New Fortnite Skins Just Came Out😈🔥 #FazeKay #fazejarvis pic.twitter.com/UjErRxCK7b

— Scense (@Scense_YT) July 2, 2021
Appearance, clothing style
When it comes to physical appearance, Fraizer's main attributes are his dark hair and eyes. He is 5ft10ins (178 cm) tall and weighs around 160lbs (73 kg) – as a result of frequent workouts, he has a wide frame and a bulky look.
He has a tattoo on his left arm.
As for his style of clothing, it's mostly designer streetwear with an emphasis on sneakers.
Net worth and salary
Fraizer's business studies have made an impact on his future career it seems, because he knows how to make his work payout. Being a director in the most famous e-gaming group, and having widely popular Instagram and YouTube accounts, has made Fraizer a rich young man. His net worth is estimated to be around $3.7 million as of mid-2021.