• J.D. Pardo is an award-winning American actor of mixed heritage
• He was born in 1980 in Panorama City, Los Angeles, California
• He has over 40 acting credits and one producing credit
• He is married to Emily Frlelkin and have one daughter
• His net worth is estimated to be over $2 million.
Who is J.D. Pardo?
J.D. Pardo is an award-winning American actor of mixed heritage, who has appeared in several successful series and movies. Keep reading to learn about his wife, family, net worth and more.
J.D Pardo's Family & Early Years
Jorge Daniel Pardo was born on 7th September 1980, in Panorama City, Los Angeles, California, USA. From when he was a kid, he was simply called JD.
JD's mother is from El Salvador and his father is Argentinian; we don't know much about them because the actor prefers to keep his family life away from social media, but he previously mentioned that his parents divorced when he was 13, and that his father worked as a marine and a cop.
Similarly, not much is known about where JD studied, as he is a very low-key individual who doesn't give many personal interviews or disclose personal information.
We can tell you, however, that he measures an impressive 5ft 11ins (180cms), and likes to work out to saty in shape. Before becoming an actor, JD modeled for some of the hottest clothing companies worldwide, such as Gucci and Tommy Hilfiger.
J.D Pardo's Career
J.D has over 40 acting credits and one producing credit. His career began in 2001 when he appeared in two episodes of "Titans", and then in the same year in an episode of "My Wife and Kids" in a cameo role.
It would take Pardo a few years to land his big break in the industry, but he persevered and never gave up on following his dreams. In 2002 he appeared as Nick in an episode of "So Little Time", and in the same year began branching out into the world of TV movies, when he played Ernesto in "Hope Ranch".
2004 led to JD appearing as Ryan in the successful romcom "A Cinderella Story", and he also landed his first recurring role in "American Dreams", starring in a total of eleven episodes. From 2004 to 2005, he played the role of Jose Marquez in ten episodes of "Clubhouse".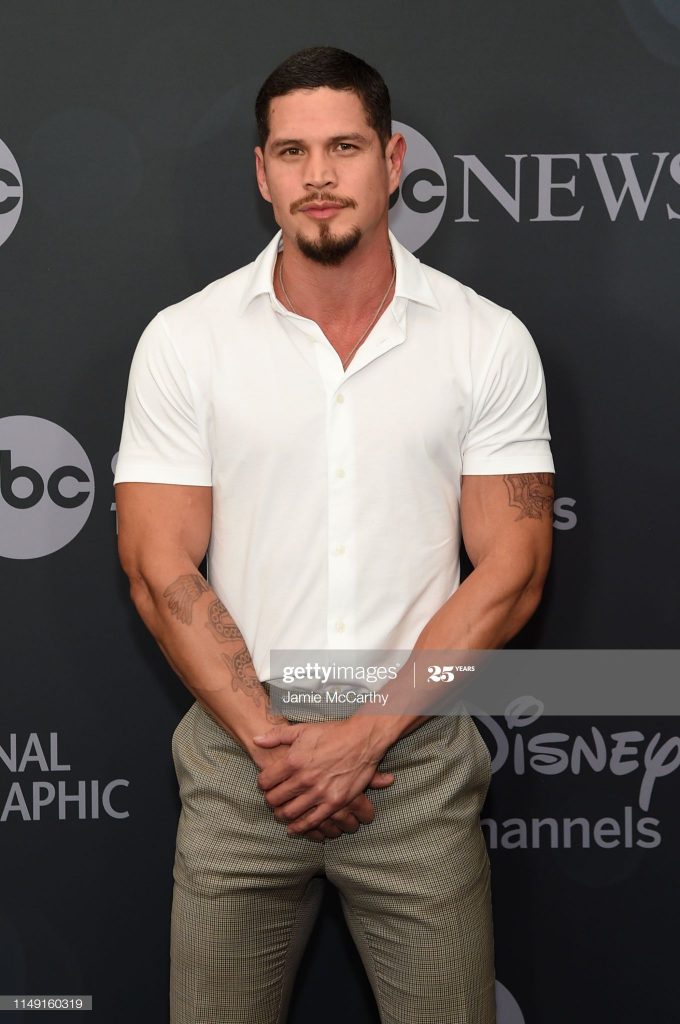 In 2006, JD had a small role in "CSI Miami", appeared in three episodes of "The OC" as a tattooed surfer, and played Eddie in the gritty TV movie "A Girl Like Me: The Gwen Stefani Story".
JD was never discouraged by the hardships of the cutthroat and saturated acting world. In 2007 he appeared in six episodes of "Drive" as Sean Salazar ,and four episodes of "Hidden Palms" as Eddie Nolan. Slowly but surely, the talented young actor began appearing alongside well-known names, and building his fanbase.
After years of hard work, J.D managed to appear in the phenomenally successful Twilight saga playing the role of Nahuel in "Breaking Dawn: Part II". Thanks to his sculpted physique and good looks, JD could star alongside household names such as Kristen Stewart, Jacob Lautner and Robert Pattinson. In the same year, JD also appeared in "Revolution" playing Jason Neville; between 2012 and 2014, he starred in a total of 40 episodes, making the series his longest-running project until then.
2015 was also a great year for the now-established actor, as he landed two more recurring roles playing Raul Garcia and Jesus in "The Messengers" and "East Los High" respectively. His role in the latter series lasted until 2017.
Although many actors go through dry patches in their careers, that's definitely not JD's case. When he left "East Los High" another door was opened for him when he was offered the leading role of Ezekiel Reyes in "Mayans M.C"; the series is a spinoff from "Sons of Anarchy", which aired from 2008 to 2014. The series has been a fan favorite with 12 nominations, and everyone wants to know when the third season will be released, after the coronavirus pandemic halted production. JD keeps his 250,000 Instagram followers regularly updated, and has hinted that the third season is coming soon.
It's not surprising that a talented actor such as JD has been nominated for several awards – in 2007, 2018, and 2019, he was nominated three times by the Imagen Foundation Awards in the Best Television Actor category. He has also been nominated by the Daytime Emmy Awards in the Outstanding Actor in a Digital Daytime Drama Series. Although J.D hasn't won any awards yet, it's never too late.
J.D Pardo's Wife
Previously, JD was married to Johana Meza, but there is no public information about the marriage or why it ended. The actor found love once again, and tied the knot with Emily Frlelkin in California in 2010.
After eleven years of marriage the couple is still going strong, and welcomed a daughter in July 2018. One of Emily's sisters uploaded a photo on social media after delivery, but the couple have been very secretive about her name, and don't post any photos of her anywhere. We know that Emily comes from a big family with four brothers and five sisters. The family share a close bond despite living in different states, and Emily previously posted a photo of all the siblings together on her social media.
J.D and Emily don't post each other on social media, and there were divorce rumors swirling around on the internet a couple of years ago, perhaps due to the private nature of their relationship. However, we know that the family of three are currently living in Berkeley, California.
Emily graduated from the University of California with a BA degree in English Literature. Since late 2011, she's worked as a project manager at The Black Card Circle Foundation, showing that she's an altruistic individual. The charity provides global development, healthcare, environmental, educational, and poverty relief grants.
J.D. Pardo's Net Worth
Reputable sources list J.D's net worth as over $2 million in early 2021. Although the actor doesn't have any other reported streams of revenue, his role as Ezekiel Reyes will definitely help him score more opportunities in the future, and accumulate more wealth.