• Repzion (born Daniel Sulzbach) is an American YouTuber known for his videos on YouTube stars, news from the YouTube community, and video game content.
• He was born in Seattle, Washington State, USA and has not revealed much about his parents or education.
• He started his YouTube channel in 2009 and has since gained over 770,000 subscribers and 160 million views.
• He has been involved in feuds with other YouTubers, including Keemstar and Onision.
• As of 2021, Repzion's estimated net worth is $200,000.
Who is Repzion?
Repzion is an American YouTuber, who gained popularity by uploading videos onto his YouTube channel, in which he talks about various other YouTubers, covering news from the YouTube community, but also video game content.
Real Name, Age, Parents, and Education
Born Daniel Sulzbach on 5 December 1991 under the Sagittarius zodiac sign, in Seattle, Washington State, USA. Unfortunately, he hasn't shared any details about his parents and any siblings.
Watch me play 20 mins of intense 1 VS 1 dodgeball in RANKED! Thank you for making such a fun game @knockoutcity https://t.co/YFIcvTzD0V pic.twitter.com/gNuQMqm6U7

— Repzion (@DDsulzbach) May 28, 2021
Furthermore, there's no information about his education. He has talked about his early life, saying that he had a tough time growing up and was forced to obey and follow the rules of the Christian faith. This put a strain between himself and his parents, so he was often beat-up by his father. He abandoned religious ways in his teenage years, which got him into even bigger problems at home.
Nevertheless, in 2015 his father suffered a stroke, and once he recovered he and Daniel got on better terms. Daniel enrolled at a university where he pursued a degree in welding technology.
Career Beginnings
Repzion started his YouTube channel in 2009, and the first video was "Blades of Steel", featuring himself having one of his first shaves. However it isn't content like that which made him the star he is today, but videos on other YouTube stars.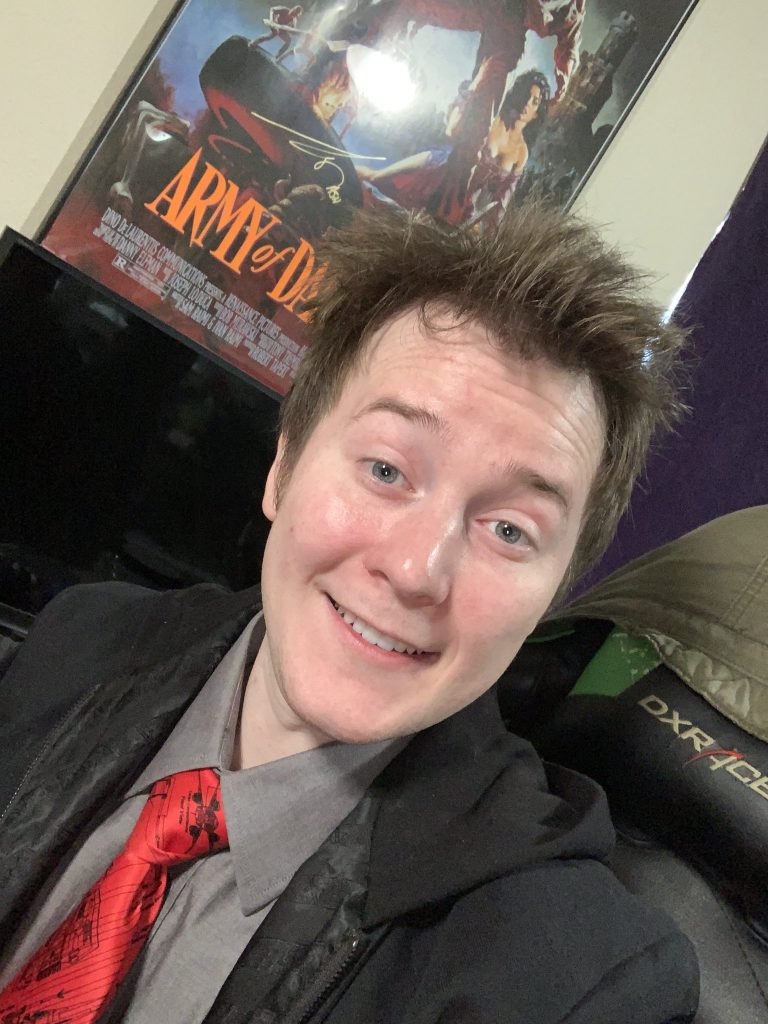 He began uploading videos on various topics, including under the title "Islam Is Not a Religion Of Peace", and many others, which has only increased his popularity. The video "100 Worst Pickup Lines" found its way to more than 250,000 views, and is still one of his most popular videos.
Rise to Prominence
New subscribers were clicking on Repzion's channel daily, quickly increasing his fan base, and he now has more than 770,000 subscribers on his channel, and has garnered more than 160 million views.
Some of his most popular videos are "The Onision Files" which has over 2.8 million views, then "30 FASCINATING Video Game facts!" – 2.5 million views, and "What Guys Look For In Girls" with two million views, among numerous other videos.
Feuds with other YouTube Stars
As his popularity increased he began making videos on other YouTubers. He entered into a feud with Keemstar when he made an announcement that he will announce the death of the YouTuber Totalbiscuit.
The mentioned YouTuber was one of Repzion's favorites, and he was upset by Keemstar's comments. Repzion then went on to say that Keemstar's daughter has a future as a prostitute, since she is heavily neglected by her father. Since then, Keemstar and Repzion have been in a feud, despite Repzion's apology.
Furthermore, Repzion has been feuding with the YouTuber Onision. He started following Onision's videos and making comments on the content.
This resulted in Onision's lawsuit against Repzion, stating harassment and cyberstalking. However, Onision has lost in court, and Repzion has continued with content about this YouTube star.
He has also had problems with the radical feminist Anita Sarkeesian, and had a visit from the FBI because of the feud; details are still unknown.
Personal Life, Dating, Girlfriend
When it comes to his personal life, Repzion has made an entire video talking about his life.
He has a girlfriend, who is from Israel, but he hasn't revealed her name. He was in a relationship with a girl named Maya, but they broke-up.
Repzion Net Worth
As of mid- 2021, Repzion's net worth has been estimated to be around $200,000, earned through his successful career as a YouTube content creator.
Appearance and Vital Statistics
This YouTube star has brown hair and brown eyes. His height and weight are currently unknown and also his vital statistics, but he has average build.